Matis Miller's Parenting Masterclass is different: read below to find out why! Sign up today with our exclusive discount, 100% risk free.
Let's get right to the point: parenting is likely the most difficult job we'll ever have. There are times when we know the right thing to do or say, the best course of action, the best way to reach a struggling child or resolve a conflict. In those best of times, when we know exactly what to do, it's still hard.
But when we don't know what to do? Well, that's when parenting goes from not-easy to impossible.
Because I know that each child is different, and what works for one doesn't necessarily work for another, I tend to be critical of parenting advice. When I read about another parenting course, another book, or another method, I usually take it with a grain of salt. But with that being said, something about Matis Miller's Parenting Masterclass pulled me (read our previous review here!).
So, why this course? Matis Miller, LCSW, is a licensed clinical social worker and certified cognitive and dialectical behavioral therapist. He's been working with children, adolescents, and adults, and coaching parents for over 18 years. His work acknowledges everything we said above: that parenting isn't easy, and there isn't one perfect way to parent every child. Instead, in his detailed online, self-paced course, he gives you a toolbox of skills to help you parent different children differently. Based on the concepts of Dialectical Behavior Therapy (DBT), Matis helps you achieve the balance you've been striving for in your parenting: accepting your child unconditionally, and helping them grow and improve.
What specifically can you expect to gain from the Masterclass?
Learn how to balance extremes and become a more flexible thinker
Learn to accept your child, including his or her challenges
Become a more mindful and present parent
Learn to regulate your emotions and improve communication with your child
Let go of judgment related to your child
Learn how to properly validate your child, with specific concepts and strategies
Begin to shape your child's behavior through rewards, praise, and charts
Watch your child's problematic behaviors decrease
Learn to set, implement, and maintain limits for your child
Finally, balance the needs of each child within the framework of your whole family.
Delve more into the course here! And instead of just elusive concepts, you're going to gain real skills. Through the 10 video lessons of the Parent Masterclass, this is what you'll actually learn how to do and implement in your own home.
One parent who completed the Masterclass said, "I strongly recommend The Parenting Masterclass. Matis teaches in a way the learner is able to grasp each concept. There are plenty of examples included where you can see exactly what to do to better help your child process emotions and resolve conflict in a validating and respectful manner. Matis is not afraid to confront challenging situations parents experience and discusses them in a compassionate manner. If you are a parent trying to help your child, this class will be a huge asset."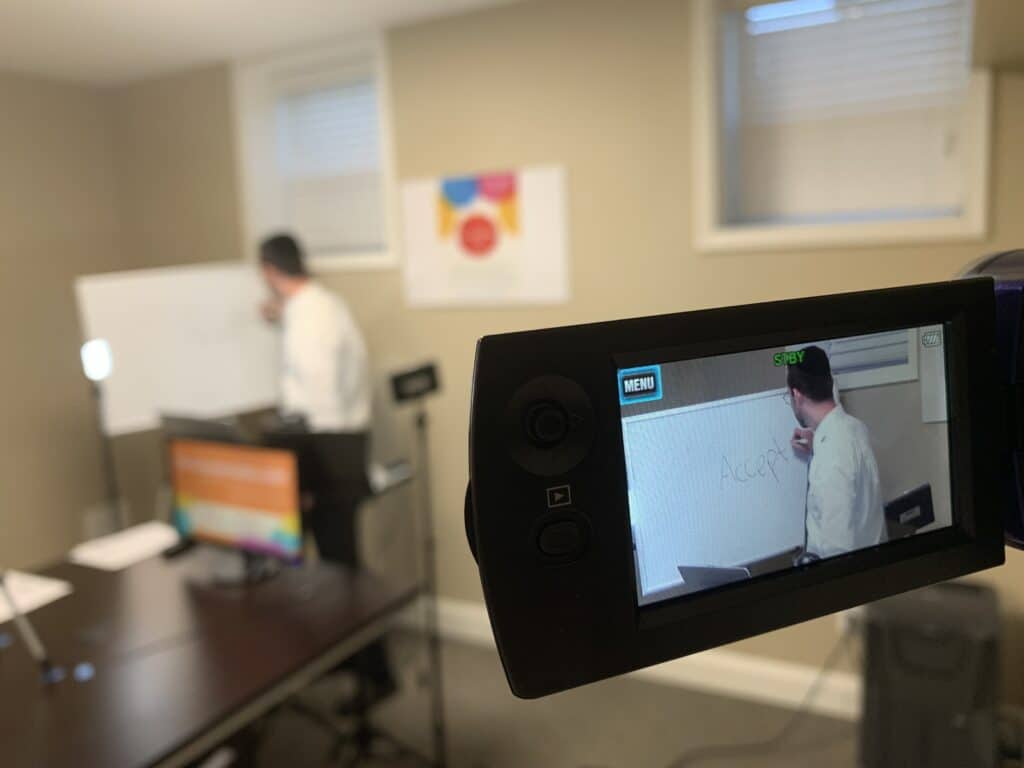 And now, for the clincher. Matis is so sure that this Masterclass will help you improve your parenting, and in kind help your children succeed, that he's offering a full money-back-guarantee. Yes, you read that right! First, access the course for only $297, with our exclusive BCP discount here. And if you complete the course and find that it didn't live up to its value, reach out to Matis at office@cbtofnj.com with subject line 'Please refund me for the course.' and he'll refund you, no questions asked.
Check out the Parenting Masterclass online for real guidance and real solutions, and sign-up today, 100% risk-free.