If you tend to kill plants, join the club. Or, better yet, get some succulents.
I remember the day I brought my palm trees home. I was pretty far along in my first pregnancy when I spotted those trees. I really wanted to brighten up my new home, so when I decided I wanted them, nothing was really going to stand in my way. Never mind that I was all by myself, or that I shouldn't have been carrying trees, and really never mind that I drove a sedan at the time. I was still a few kids away from SUV time and it was not the kind of car that could fit a tree (well, maybe just one).
Determination could help you get a lot done, and that includes fitting three trees inside a little car. Minutes later, the trees were inside my home (it was way quicker to get them out than get them in), and twelve years later, I still enjoy them. They add that perfect tropical feel that complements the rest of the decor.
Yes, my trees are still alive, well, and brightly green.
That's because they're fake. Good fakes, but nevertheless, made of plastic and fabric.
So when Leah Schapira told me that I'd should look into succulents, I was incredulous. Me? Plants? I really don't have the head to remember to water things. That's particularly why, she said, they'd be perfect for me.
I ordered this set of 20 mini succulents on Amazon back in May (did you think you could buy live plants on Amazon?) and found these pretty glass terrariums at Wegmans. Since succulents happen to be "in style" now, you can pretty much find them anywhere flowers are sold, including garden centers.
Now, the succulent experts say that terrariums aren't the ideal home for succulents before glass doesn't drain and damp soil kills succulents. Ideally, you can very lightly spray the succulent leaves once in awhile to avoid this, but let's be honest. I have not done this. I have not watered my succulents. Not once. And they're still adorable, no?
Planting them is simple. Simply take them out of the plastic planter they come in. And put them in the pretty planter you choose instead. You can add soil or add a layer or rocks under and over the soil so it's prettier and you don't see the soil.
That's all. Succulents are a type of cactus, so the leaves can hold the water they absorb for a long time, and they love sunlight. So near a window is a good spot to keep 'em. Renee Muller has a big pot of succulents outdoors and those are thriving and growing and are way more lush than my mini guys.
But way more important than caring for your succulents is choosing a pretty pot or terrarium to plant them in.
Here's my favorites.
The Glass Cloche Terrariums that I bought (at Wegmans, the small, medium, and large versions were only 10, 15, and 20 respectively. Shown in the photo is one small and one medium).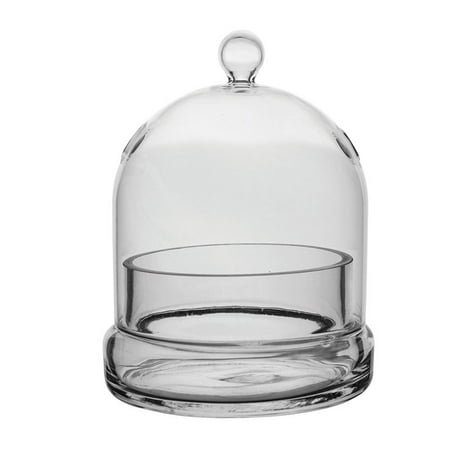 The Pentagon Terrariums. This one comes in three colors. But I love the copper version even more.
I'm not a fan of the teardrop or hanging terrariums (too gimmicky) but I do love this version. Understated and charming.
These white ceramic planters come in multiple shapes and sizes and you can buy some of them in packs of 2, 4, or 6. I like a pack of 2 oblong ones or a pack of 6 of the mini square versions (that's a good value for under $20).
Copper is the metal of the season. Something like this works for big succulents or a group of smaller ones. I like the smooth one rather than the hammered (too many things are hammered already). These mini ones are nice for scattering around. Even better…if you don't want to do anywork, Target sells these mini succulents planted in their adorable copper pots and ready to go…or this bigger version too (they're only in stores, so check online if your local store carries them).
Or, even better. Buy them already in the pots. That's what I should have done. Target has succulents in pretty copper pots but they're only available in store (the site says which stores have availability).

How do you care for your succulents?