You're going to have your labels ordered by the time you finish reading this post.
We had a unique situation here at Between Carpools, and we're going to share the story here with you now. This is probably the only place where you will find a marketing campaign like this.
Last month, Chayala from Parfetty marketed the launch of her new website with us (you can read about her customized parties over here). Creating custom items, including labels for pekelach and mishloach manos, was always part of her business and now she had taken it online. When booking a campaign to market the parties, she also booked a pre-Purim campaign to market the labels.
Then, Adina from Label it labels was in touch. She first launched her custom label website three years ago, and has had a presence on Between Carpools before each Purim season since then. 
What to do? Aside from our own labels, we usually only market one label vendor. To tell you to order from one place this week and another place next week is just disingenuine. We couldn't. You'd get confused and we look bad. 
Ironically, Chayala and Adina are friends; they became friendly through their businesses as they've both been doing this for years. Those in similar businesses often help each other out with resources. 
Mi K'amcha Yisrael. Chayala and Adina decided to both be mevater and share a campaign with their competition! Neither wanted to knock the other person out and prevent them from being able to market. "There's parnasah for everyone," one of the ladies noted. "We help each other out."
So, we ask you. Let's show them that being mevater creates a win-win for everyone and ORDER LABELS. It doesn't matter who you order from, whether Parfetty or Label it. Even if you haven't quite planned your Purim yet, or were planning on DIYing…order!
If not for yourself, order for your kids. If not for your kids, order for yourself.
Let's make this the best label marketing campaign ever.
Now, let's share some details about the labels.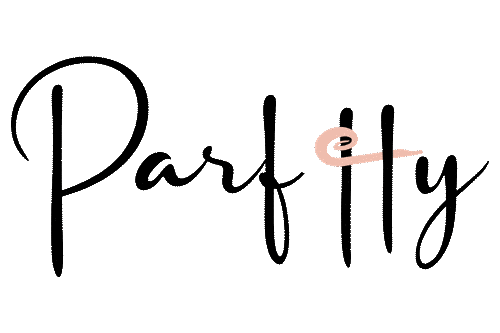 For the past four years, Parfetty has been designing and printing Purim labels (you might know them as Personally Printed).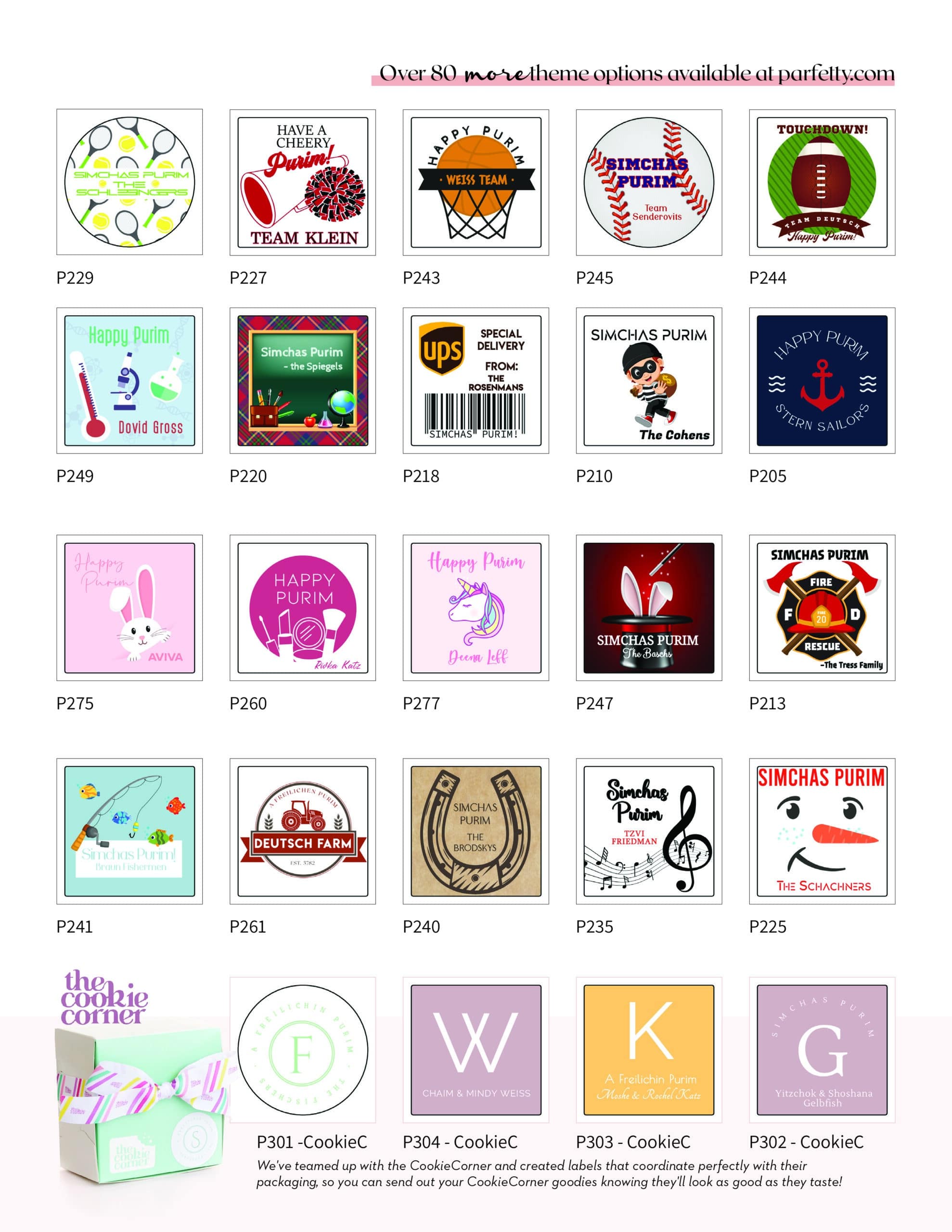 At Parfetty, there are over 150 label designs to choose from, from classic labels, to labels that will coordinate with your theme. For those who order mishloach manos from The Cookie Corner, there's even labels that coordinate with The Cookie Corner branding.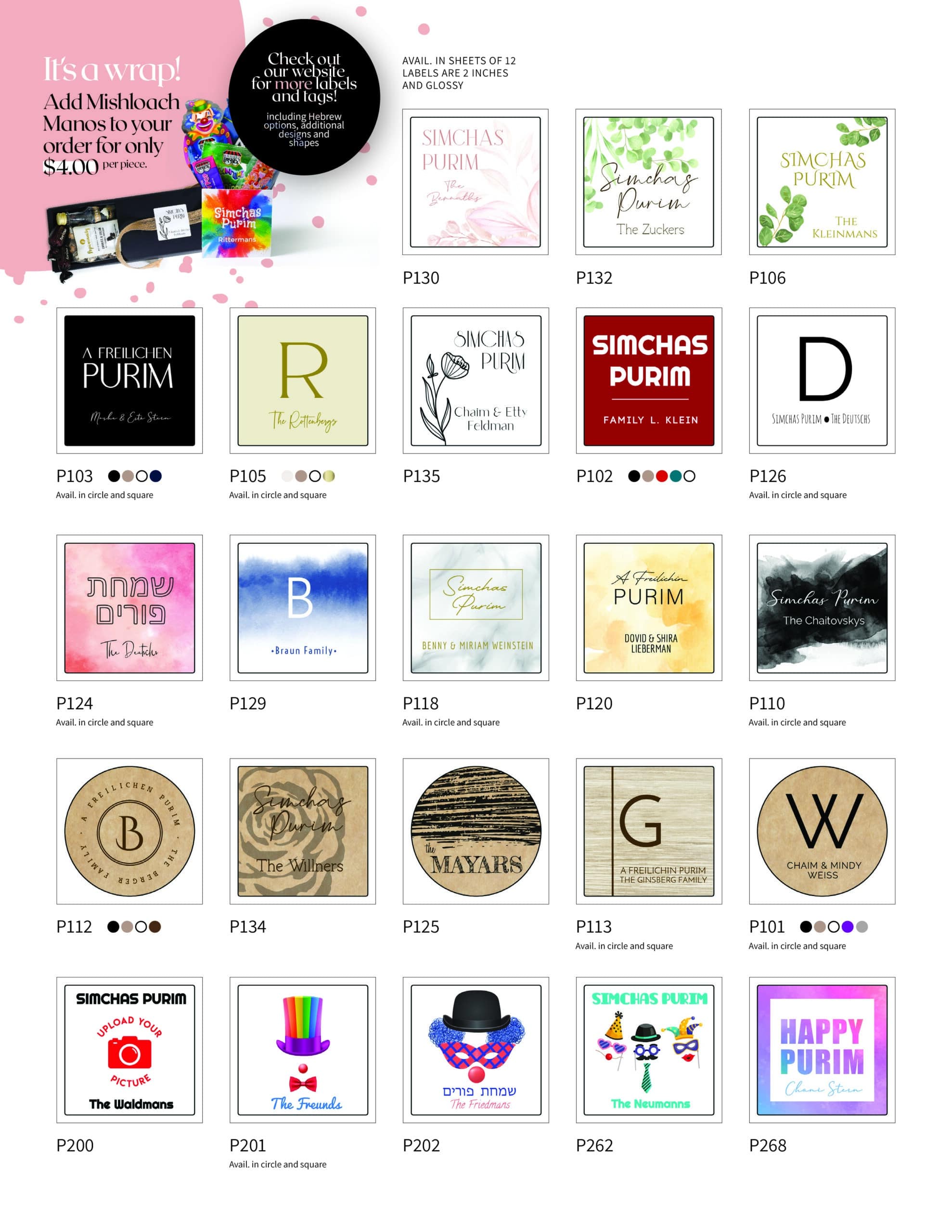 Labels come with 12 on a sheet, so must be ordered in increments of 12.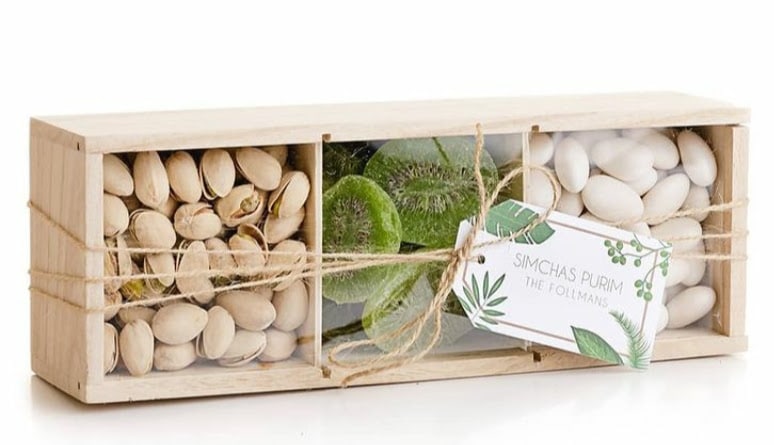 Do you want to use a tag instead of a label? Parfetty offers a selection of tags too!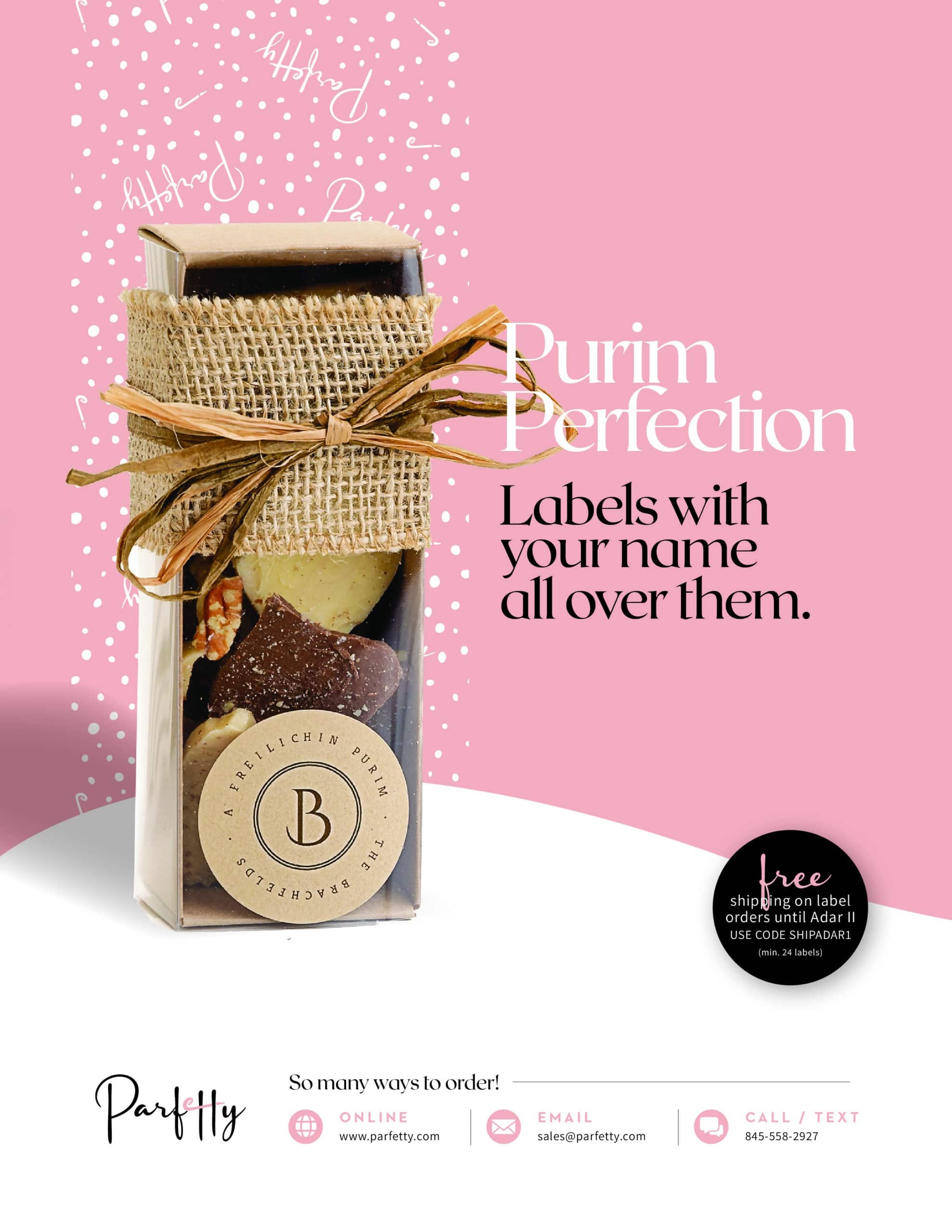 Minimum label order is 12 labels. Shipping is free until Adar Sheni when you order 24 labels or more!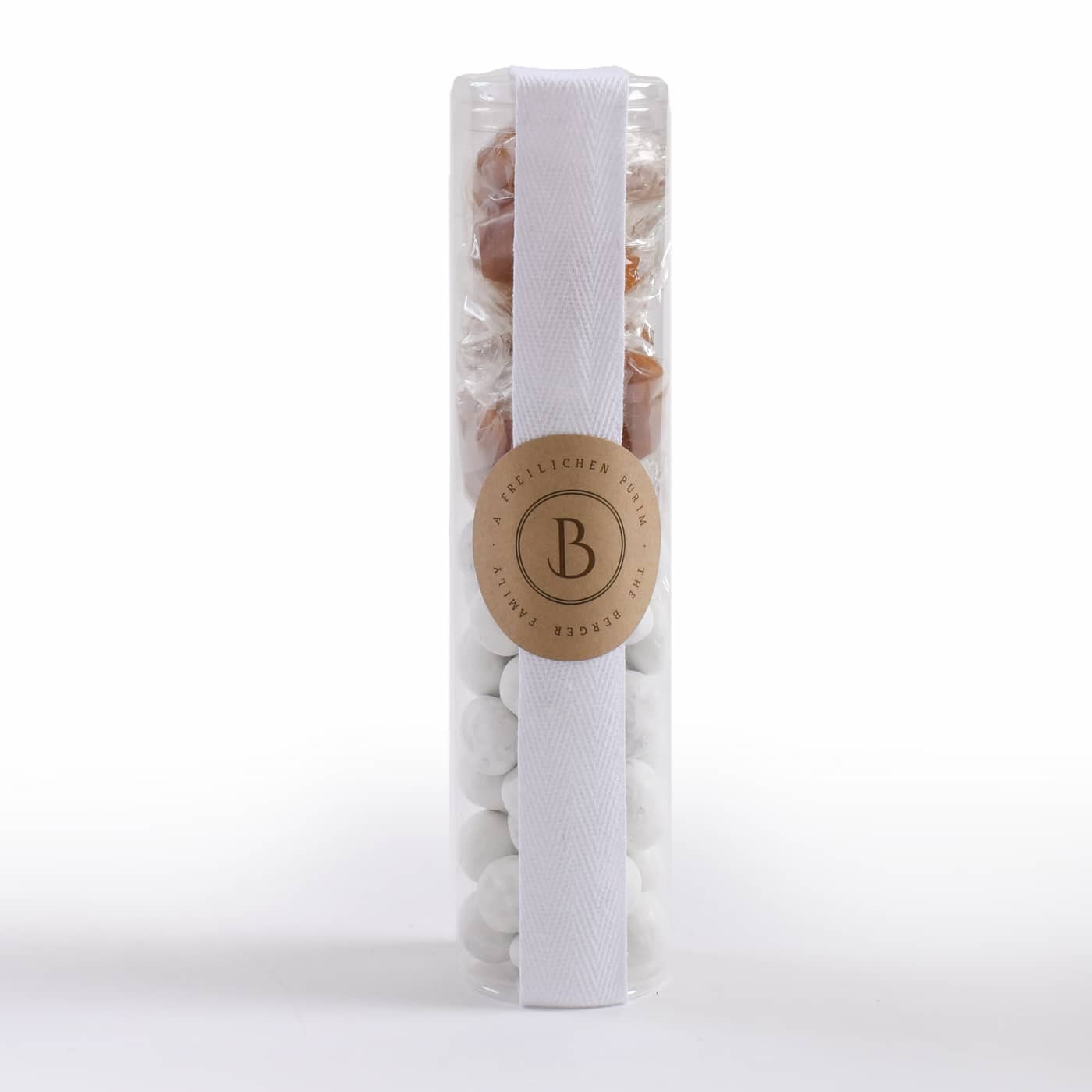 Parfetty also offers ready packaged Mishloach Manos over here.
---
This is the 7th Purim season for Label it Labels, and the third year in a row they've been continually upgrading their site to offer you more and more customization options!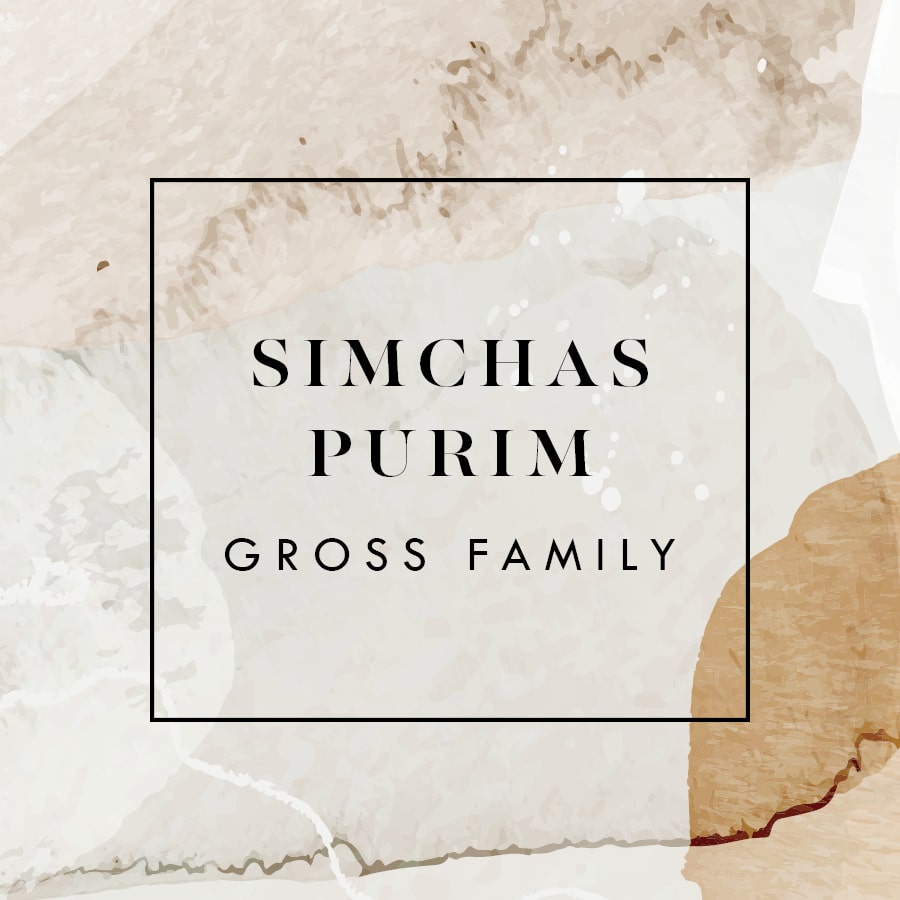 Some customers love the design they've been choosing for years, others love to browse and choose from our beautiful new collections each year (see new designs for 2022 over here). Label it Labels can be customized to any color combination in square or round.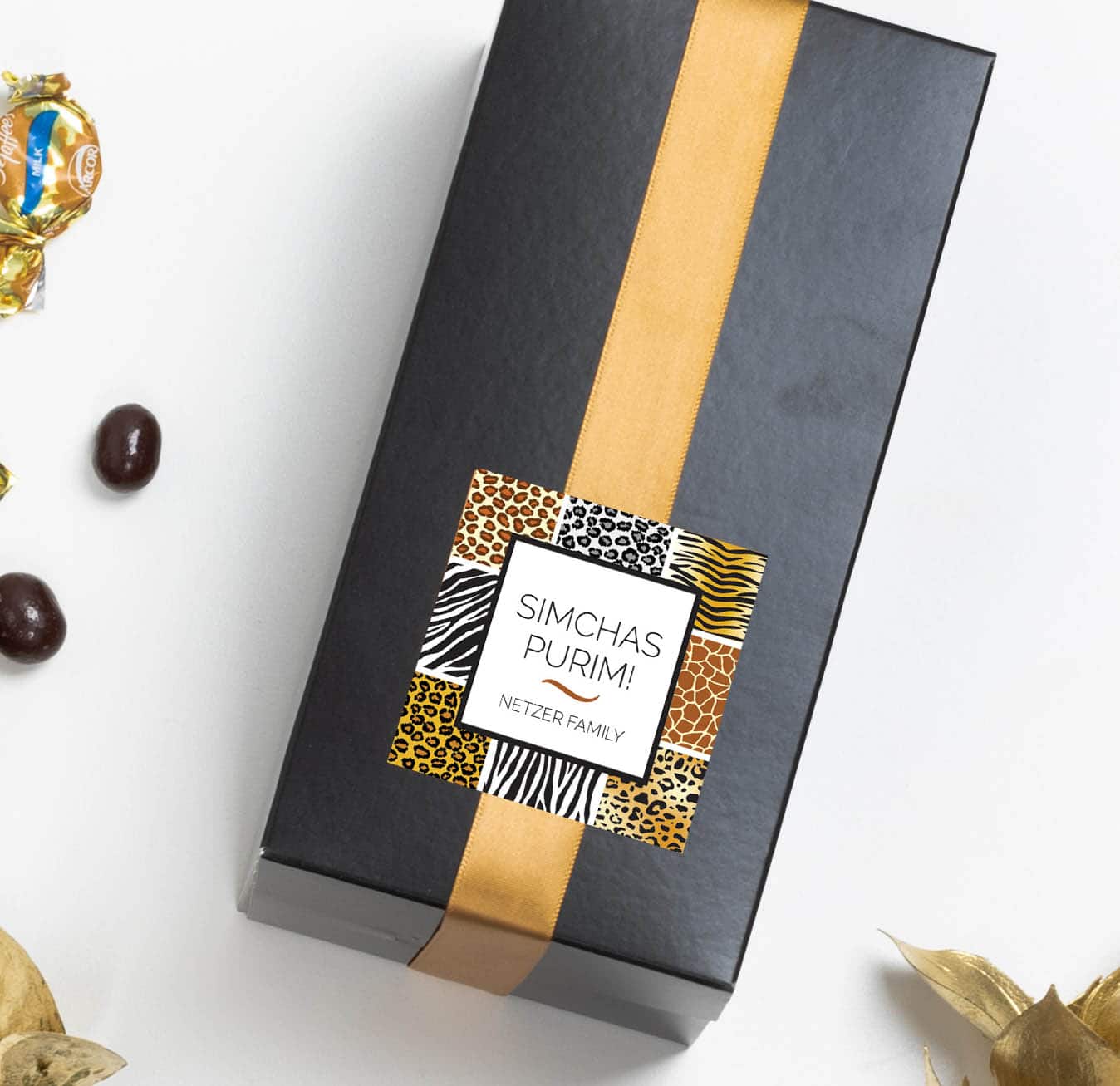 The website is easy to navigate and with lots of theme options as well as many elegant designs and classic designs.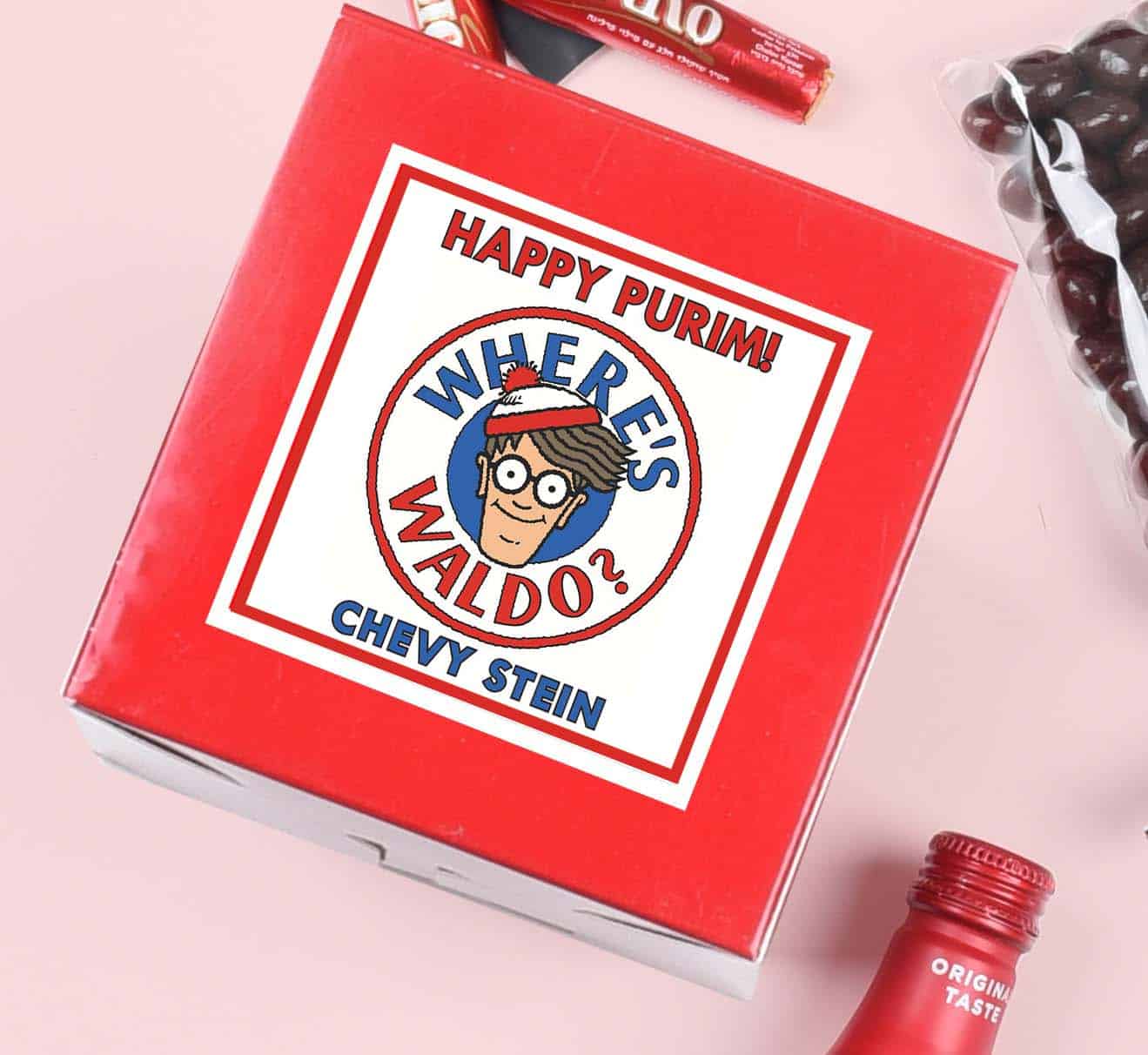 There is a label for every look!
Label it Labels come on a roll, so the quantities are flexible (any amount with a minimum of 30). They're also available in three sizes – 2 inch, 2.5 inch, and large 3 inch labels. Discounts are available on larger quantities.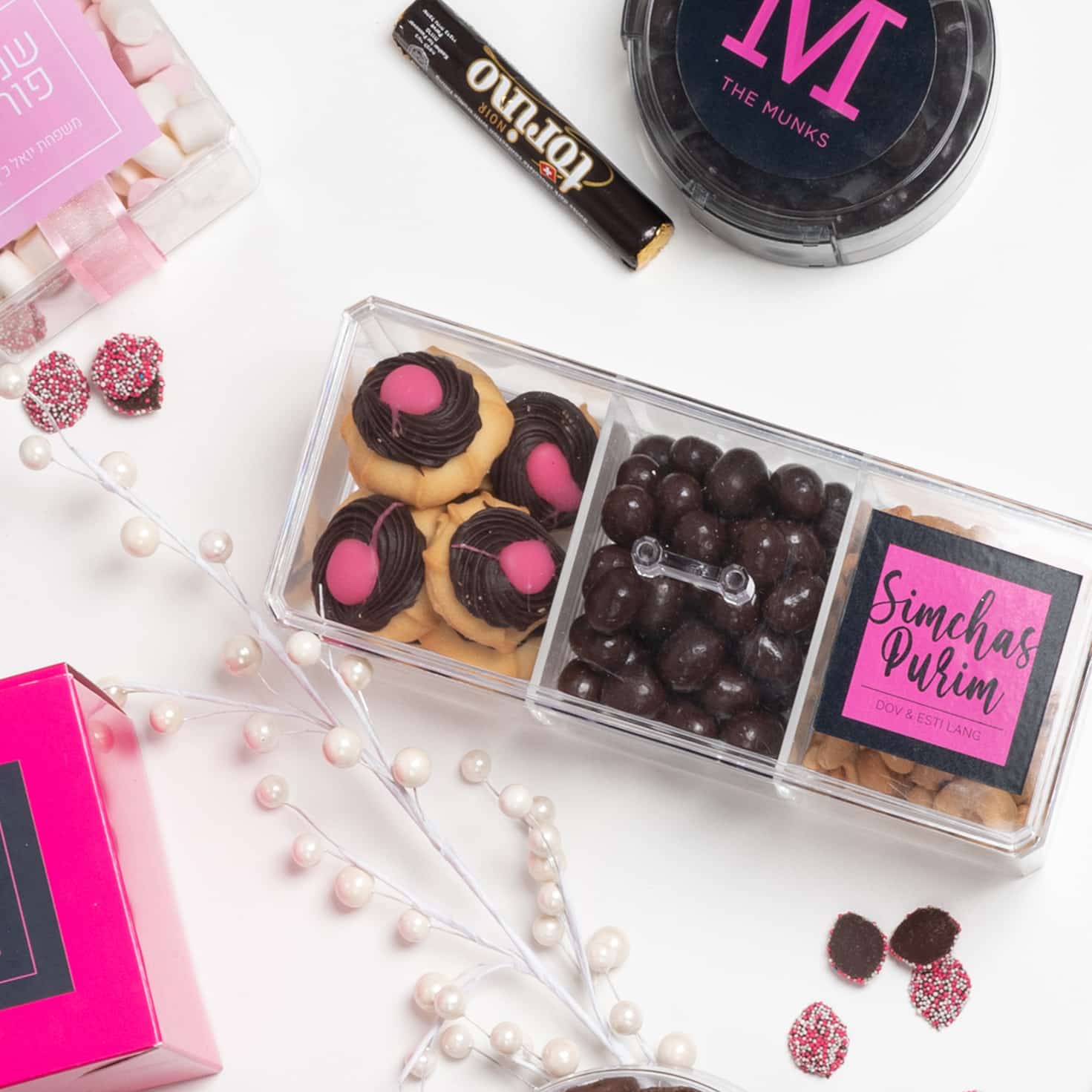 Label it Labels also has a great selection of ready to go Mishloach Manos over here!
That's all! Now go and order labels!