You can fill up your Del Campo taco shells and they WILL stand on their own.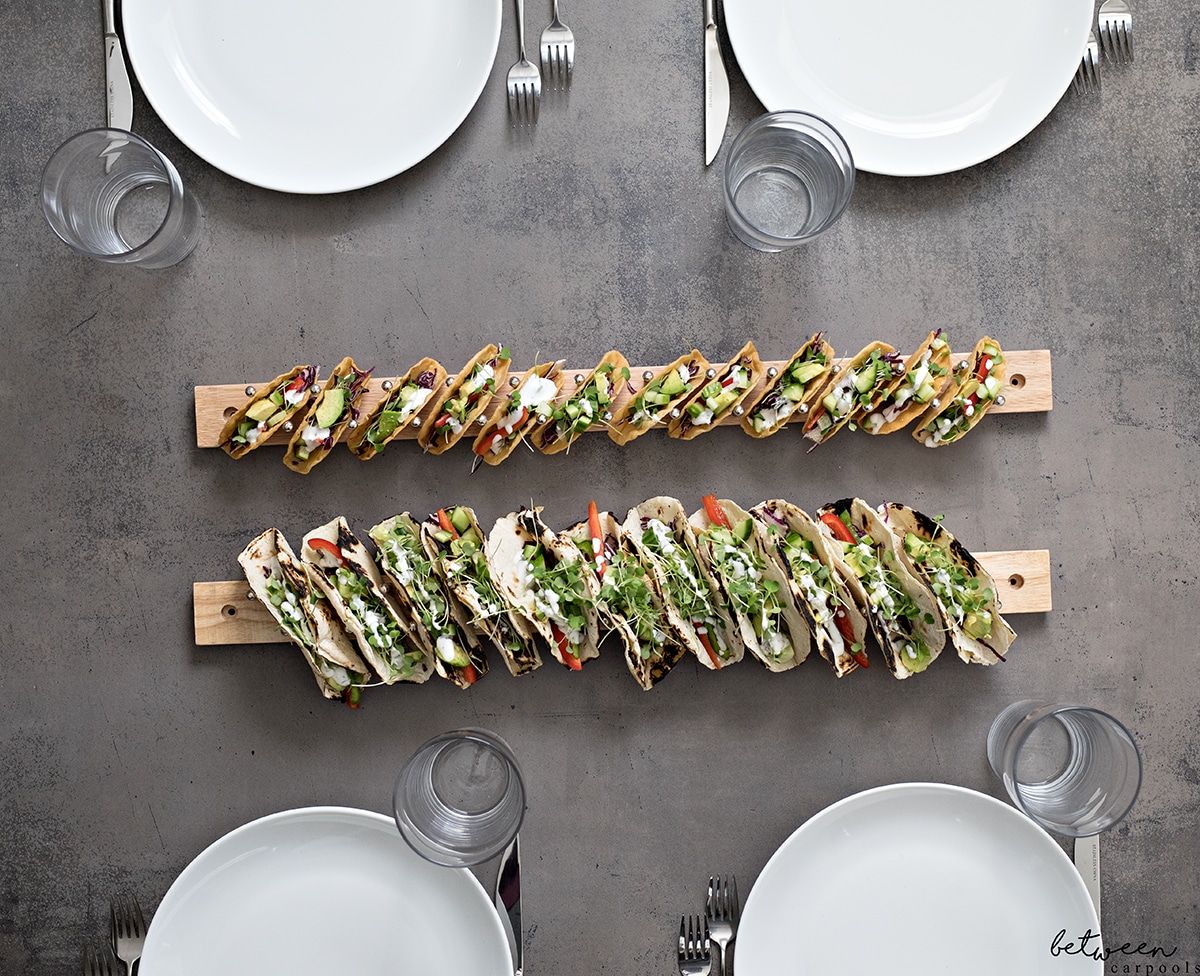 Yes.
I kid you not.
This new hack made us all so giddy and happy.
We've all had our moments in the middle of the night, laying in bed awake, wondering, "How will I serve tacos to a crowd?"
Ok, maybe our moments were not this dramatic. But ever since Del Campo introduced their mini taco shells, we've been wondering how we can present them neatly and easily.
The struggle is real. No, rephrase that.
The struggle was real.
We have the ultimate solution.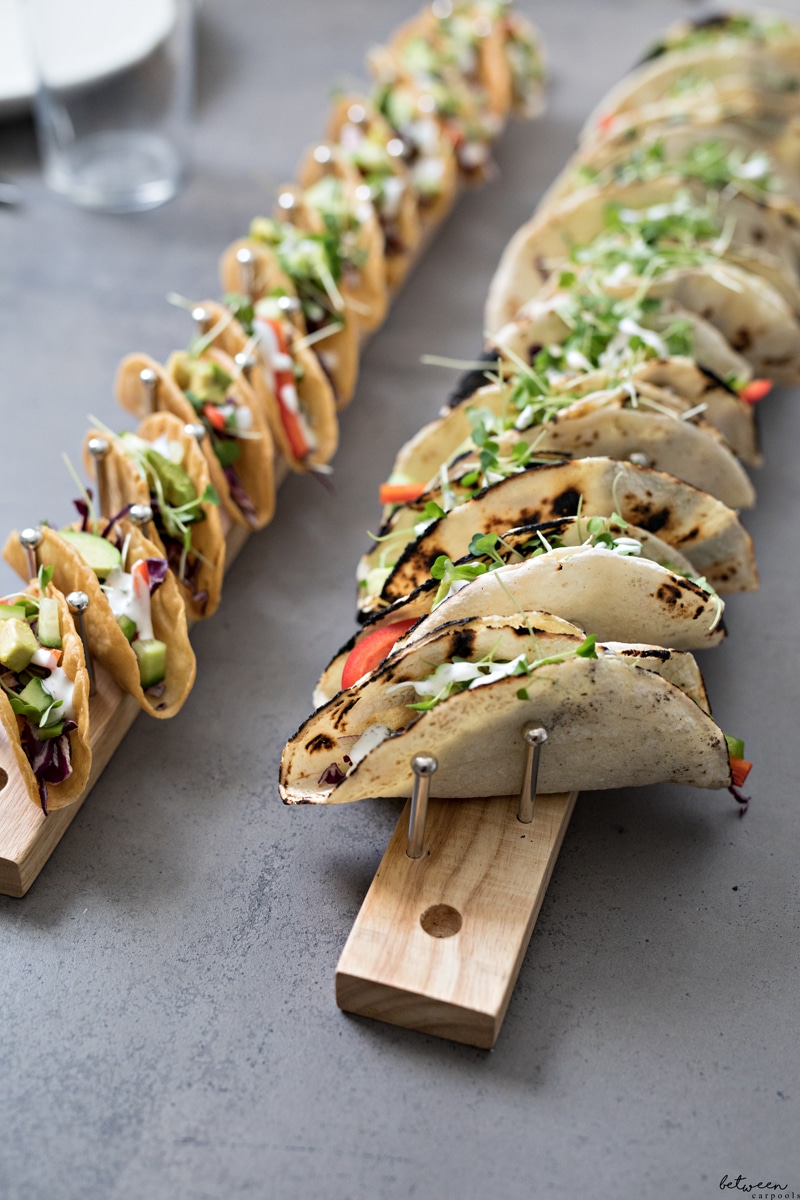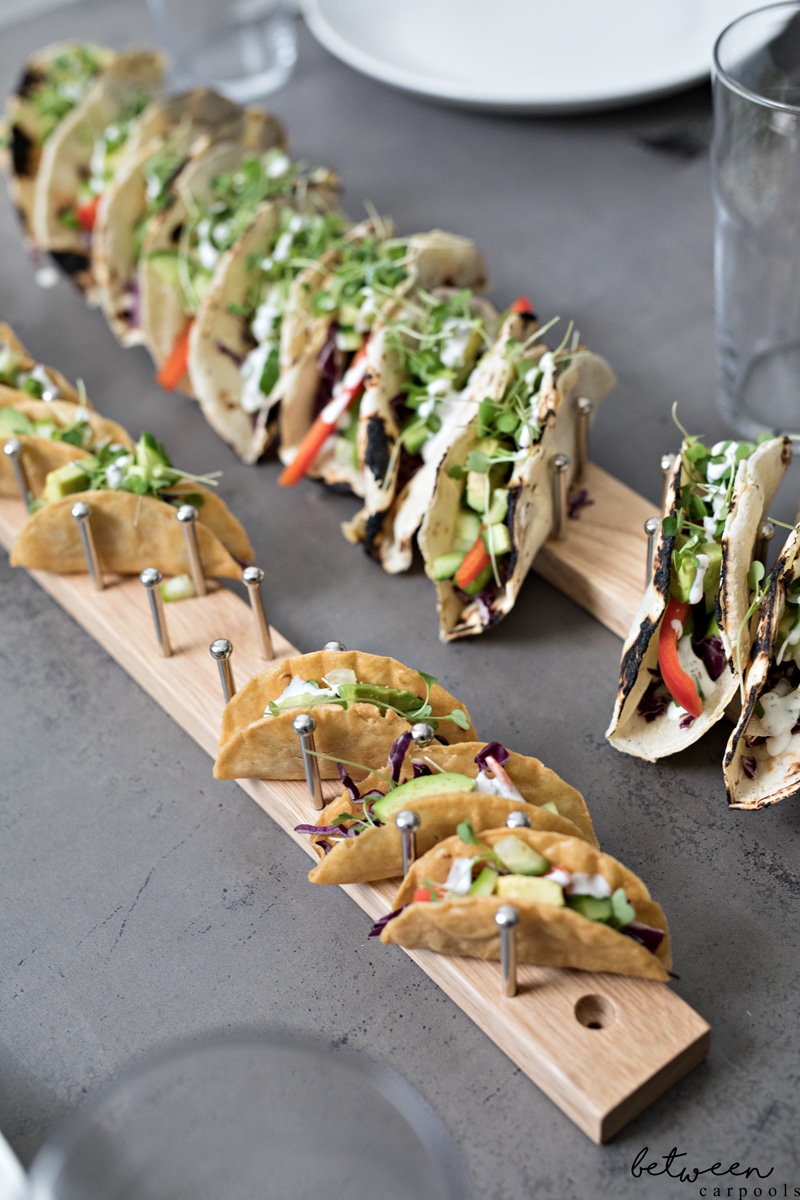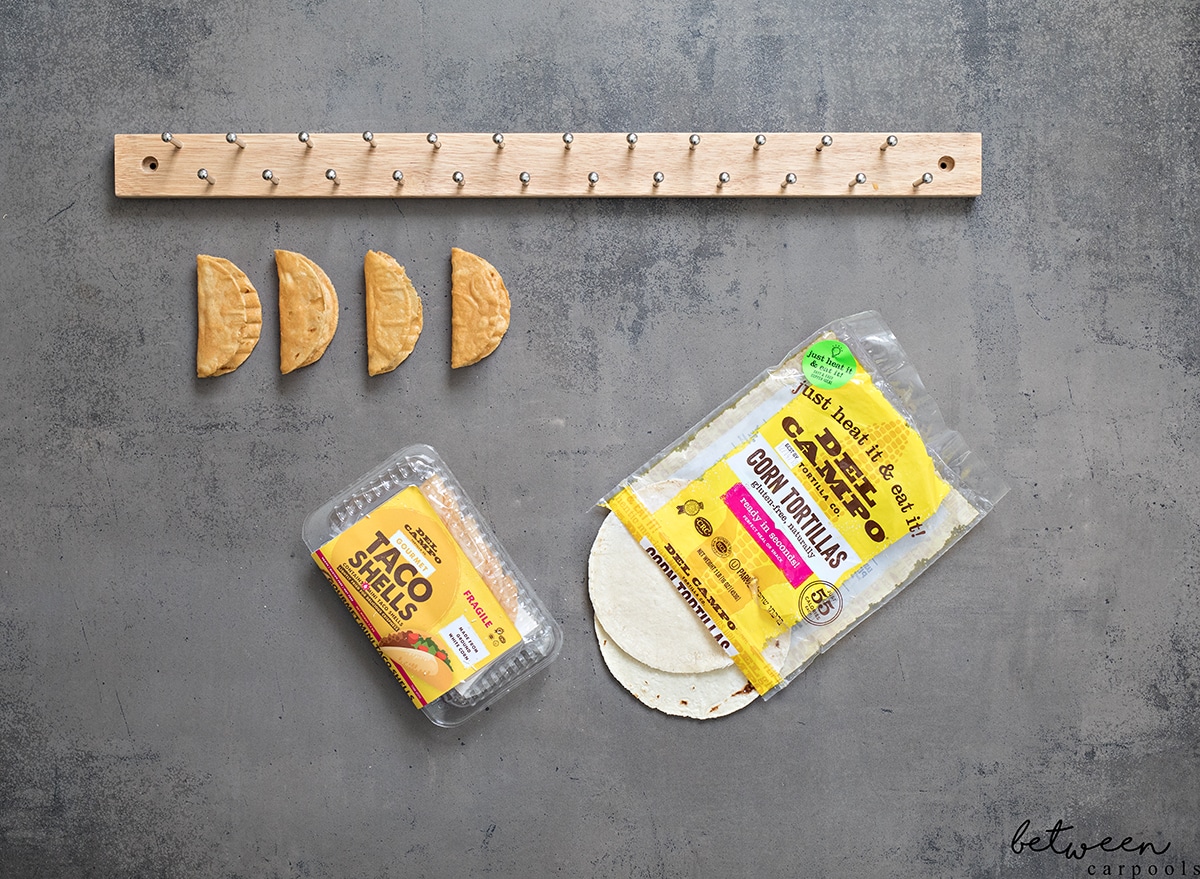 Sure, we know. You've tried lime wedges and what not. But, listen up. This method works with Del Campo's soft taco shells too. Yes, you heard me. Soft tacos. Neat. clean. Filled. Standing. Yup, yup, and yup.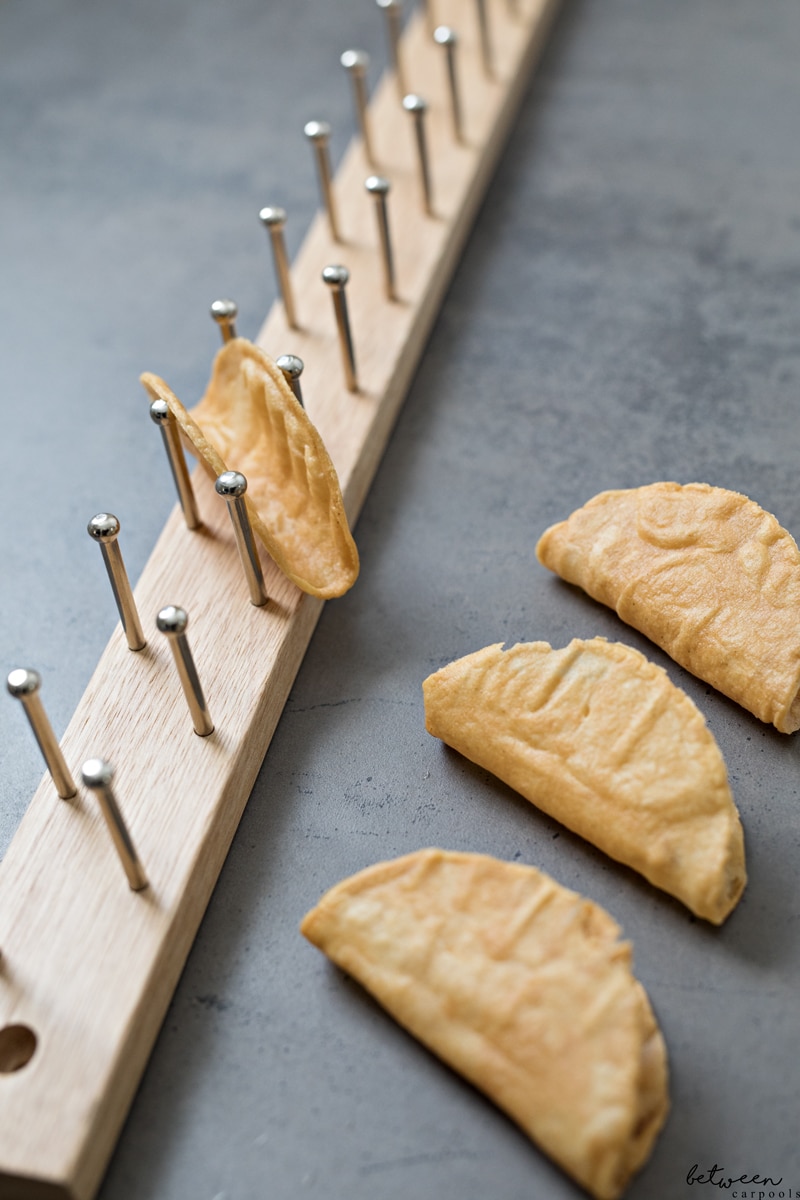 All you need is this tie organizer (yes, you read right) and let the images speak for themselves.
For taco fillings ideas that would work well when serving a party see here:
Shredded Beef Tacos and Mango Salsa
Chanie Apfelbaum's Refried Bean Tacos
How about an easy taco shortcut? Del Campo also makes gourmet spice mixes. Season chicken or meat with 'em and add to your taco shells for easy meals.
This post is sponsored in part by Del Campo.