Sometimes you have a halacha question that's related to specific areas of women's health and relationships. But you're too embarrassed to ask. Now you have a place for answers at the first ever Global Family Health & Halacha Conference-
healthandhalacha.com.
Now, you can get the information you need in the privacy of your home. 
When it comes to questions on taharat hamishpacha and related areas, it's not always easy to get answers. Now, from May 2nd through May 5th, Nishmat's Miriam Glaubach Center and Mizrachi Canada are hosting the first ever Global Health & Halacha Conference… and you don't have to go anywhere!
There are 41 live sessions over the four days, on every women's health topic you want to learn about!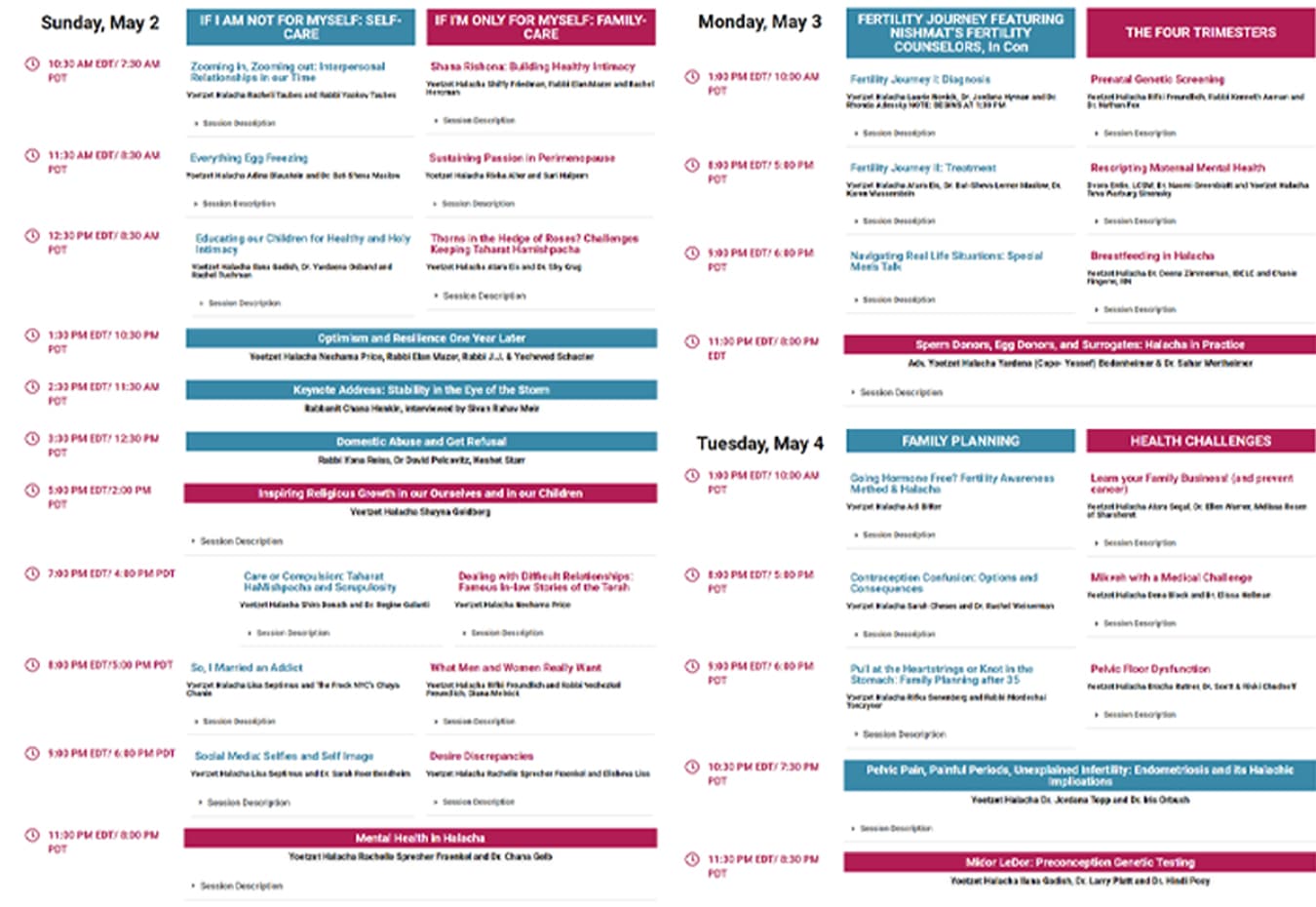 See the full four day schedule here! Session times were planned to be convenient for those both on the East Coast and West Coast. You choose which sessions you'd like to tune into.
Register if you want access to 100 top Rabbanim, Yoatzot Halacha, medical and mental health professionals. Register if you want to hear the answers to everything you were always too embarrassed to ask. (Literally, advisors in Jewish law. Yoatzot Halacha are knowledgeable women who work closely with Rabbanim to answer your sensitive questions.) Register if you want to heal emotionally and spiritually after this crazy year.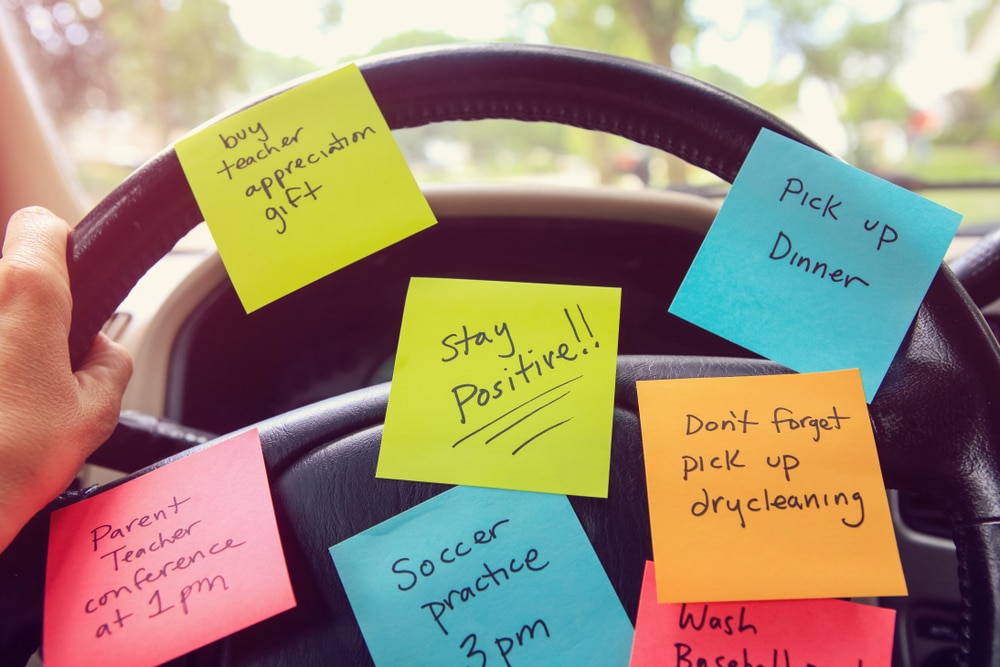 All the classes are live, but you can play back between carpools, while washing dishes, or on your jog. Don't have an hour to dedicate for a talk but still want to learn? When you register for the conference, you'll also have access to "Ten Talks," short talks of approximately 10 minutes each that are packed with information and inspiration yet easy to digest. 
"Our goal is that no question should go unasked. No one should feel a barrier. They should get an answer where they feel comfortable," says Nishmat's Miriam Glaubach Center Director Atara Eis. Rabbi Elan Mazer, Director of Mizrachi Canada, adds, "We see the positive impact on couples and families first-hand in Canada, and we are building this conference to bring these conversations to an international stage."


How Do I Learn More & Register?
Pre-Registration is required, and participants can build their individualized schedules based on  their life stage, medical, and spiritual interests. Visit www.healthandhalacha.com to see the full  schedule, meet all of the speakers and register. This Global Family Health & Halacha Virtual  Conference is a service to the community and free of charge.
About Nishmat:
Nishmat is dedicated to building healthy Torah-based families. Nishmat educates women on a high level in taharat hamishpacha and other topics related to women's reproductive health and halacha. Women study an intense curriculum on halacha, medicine and psychology to be able to really understand what's going on when a woman calls with a question. This is so women have someone to call when they're not comfortable to call a Rav. All Yoatzot Halacha work closely with Rabbanim. Any question that needs a psak is posed to revered poskim. Nishmat's Yoatzot Halacha work in 25 communities all over the United States and Canada, including Mizrachi Canada's Canadian Yoatzot Initiative.
About Mizrachi Canada's Canadian Yoatzot Initiative:
In 2018, Mizrachi Canada opened the Canadian Yoatzot Initiative. They employ Nishmat-certified Yoatzot Halacha so that women can ask halachic questions pertaining to hilchot niddah and receive timely answers from a knowledgeable and sensitive advisor. In Canada, the Yoatzot work to foster positive feelings about the laws of niddah and the halachic system so that couples can observe these laws with greater commitment and understanding. They provide robust education through lectures and one-on-one consultations, so that women understand the laws of niddah and feel confident in their observance of them.
Everyone is encouraged to consult with their own rabbinic authority on all matters of Halacha.