We asked
Bouton de Rose
's Ariella Sanz about her gorgeous boxes of fresh, beautiful roses that last over a year.
Fast Free 2-day shipping in time for Shavuos on all orders placed by May 24th!
Our first question for Ariella Sanz was, "How does this even work? How do these fresh roses last a year, 50 times longer than any other roses?"
"They sometimes last longer than a year, usually it's longer, but we promise the one year. It's because they're picked at the peak of freshness, when they're in their biggest, most beautiful state, and then they're preserved. The stems are treated with a special, natural solution in a way where the flower doesn't need water anymore. But the actual petals of the flower are not affected. They're real, they're fresh, they'll tear if you rip them."
And they smell insanely good.
Keeping the roses in the box is part of what helps the roses have such durability. If they were put in a vase, they would start opening and lose their shape. In the box, though, they will not go brown or die.
"I love this concept, I love this look…that neat, modern box of flowers you want to always have in your house," Ariella tells us.
"What's your favorite size?" we asked.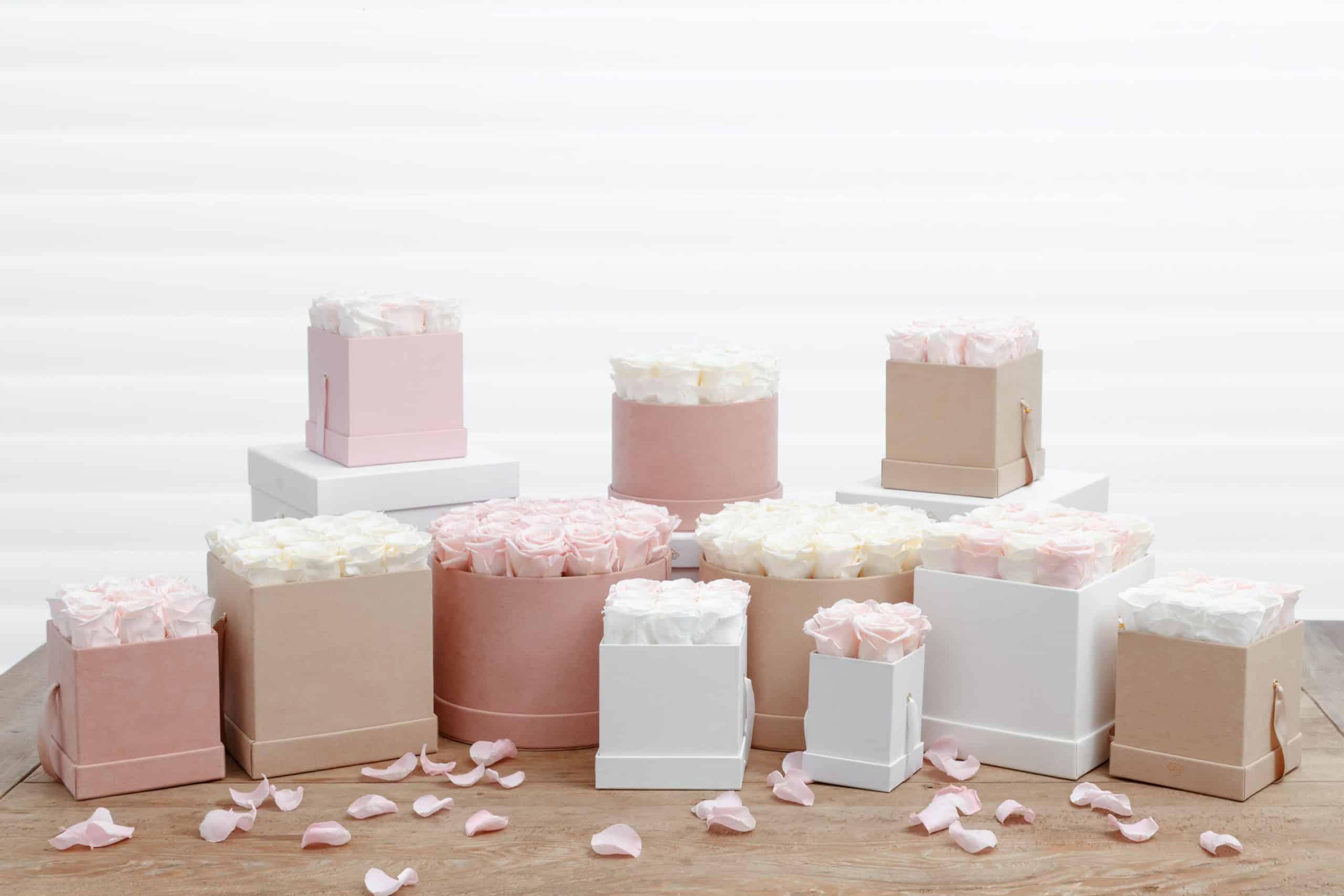 "I love the 9 or 16. They're perfect for that table by the entrance of your home or the side table. The roses are really big, so 9 or 16 is really enough. The larger sizes are more for a centerpiece on a big table."
"What about your favorite colors?"
"I love the pink suede box with blush roses. Or the grey box with champagne roses. Or a nude box with white roses. For a marriage proposal, I think the grey box with red roses is super striking."
You don't need to take care of them. They cost about as much as 5 weeks of regular high-quality roses would cost….and you get a year. You'll love this purchase (or your recipient will love this gift) day after day, every time you walk into your home.
Discounts available for bulk corporate gifting.
View the selection and order your favorites here at the Bouton de Rose website.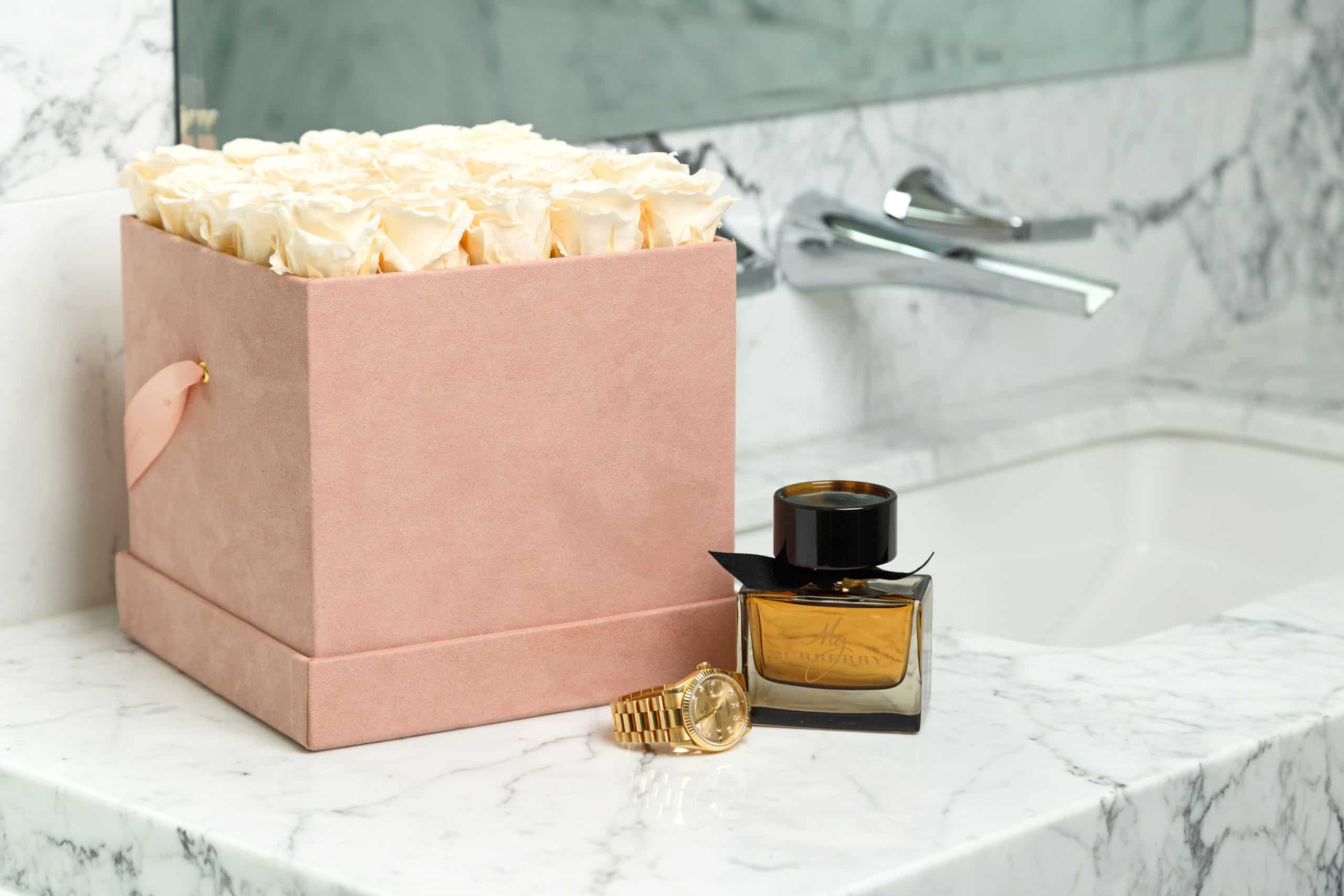 Order by May 24th for Shavuos | Fast Free Two Day Shipping to USA and Canada
Order Now!
Phone: 585-5DE-ROSE (33-7673)
instagram @bouton_de_rose_ny
Email: sales@boutonderoseny.com