Visit
beanieandbow.com
to see the new curated A/W collection, and enjoy free shipping on every order.
Confession: I'm not great at girl's accessories. I know, accessories make the outfit, etc. etc., but it's just not my strong suit. Blame it on my boy-heavy family, Yom Tov shopping overwhelm, mothering-young-children exhaustion, but it's always what I remember (and take care of! Eventually!) last. This season, with my daughter entering big-girl school for the first time, I finally am getting it together. Anyone with me? Let's do this together!
I started with Beanie and Bow (read our Spring '22 roundup here!) to check out their A/W collection because I was looking to make this easier for myself, for someone to do the curating for me! Esti at Beanie and Bow curates their collection to include only the most on-trend and adorable items: headbands, baby bands, clips, scrunchies, and more.
I decided to start with Shabbos and looked for pieces that could complement more than one outfit. I immediately gravitated to the Lalou velvet Lace tie in the back headband: the tie in the back look is super-in and I love unique texture combinations! If you're not sure about the velvet, check out the all-lace version here.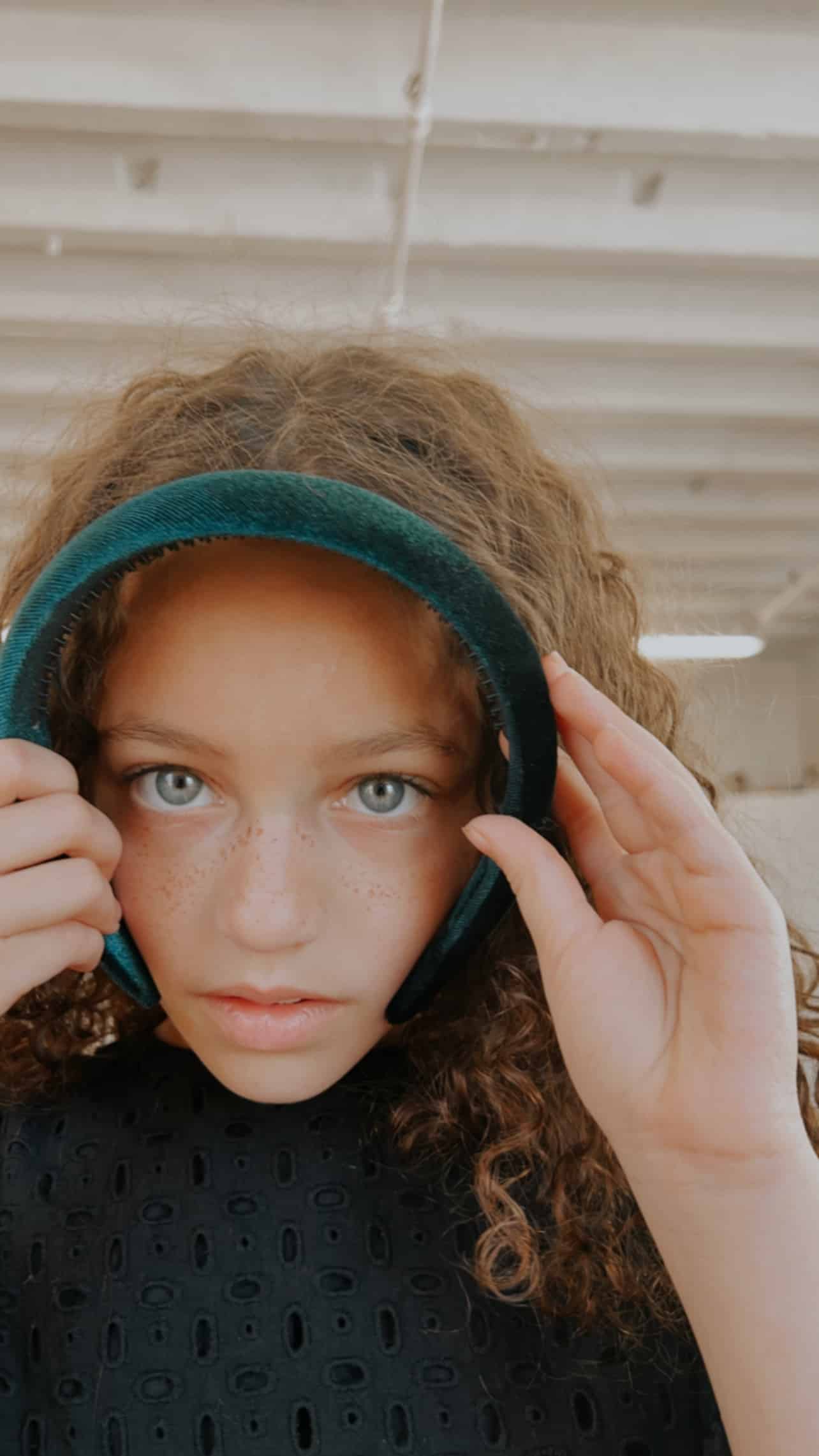 Next, and I admit I got a tip from Beanie and Bow's owner Esti that hard headbands are majorly trending, I chose the Le Enfant velvet headband, available in a few colors. I love a velvety winter white!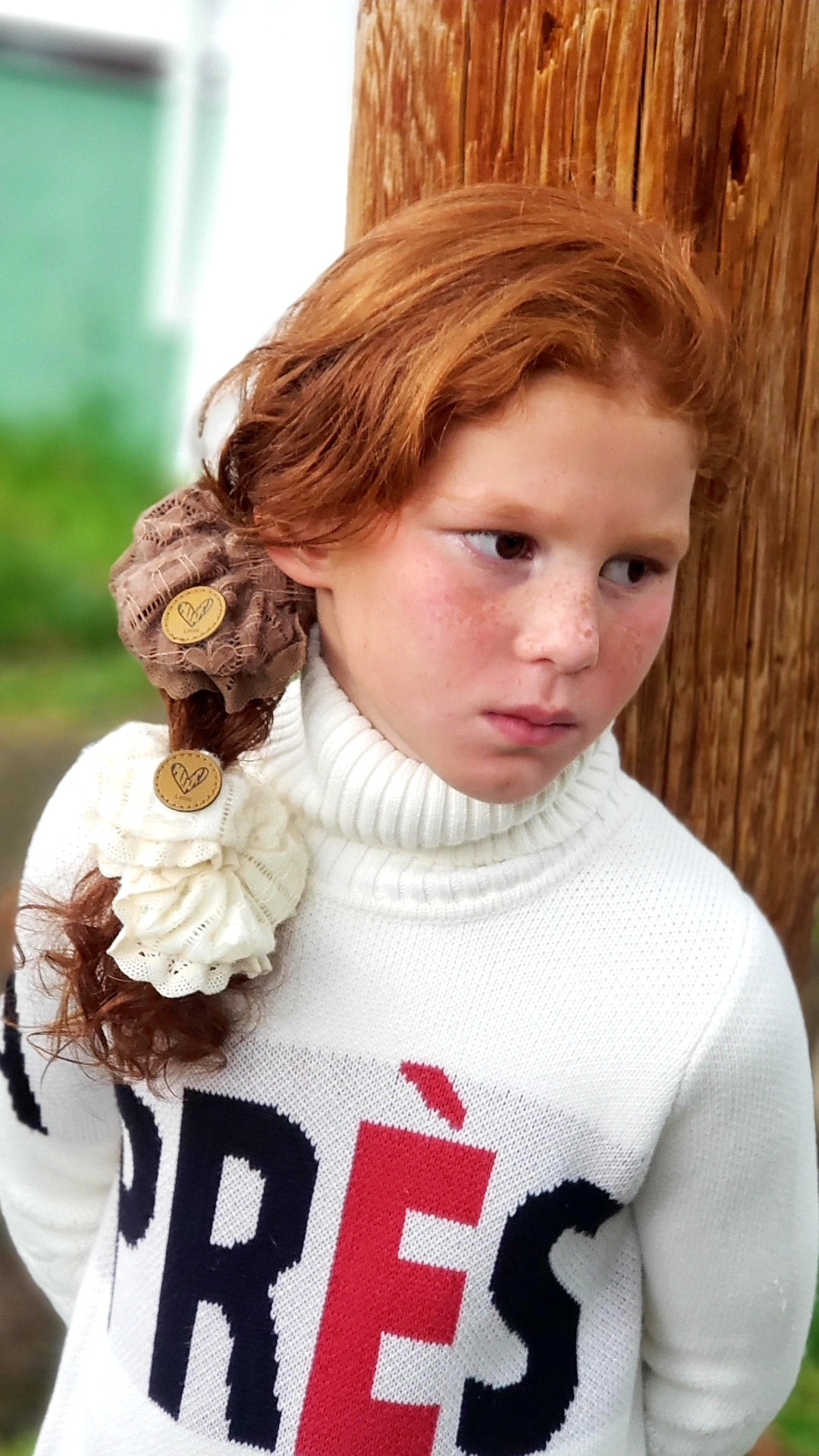 I also love the Lalou lace scrunchie: dressy enough for Shabbos but easy enough that I know my daughter will wear it.
Last for Shabbos, for now at least, I grabbed the Bandeau black large velvet bow clip: the scallop edges on this really elevate the classic black bow. (Have a little one? These coordinating mini bow clips are beyond!)
Weekday was next, and I decided to start with Esti's hard headband recommendation again. The Le Enfant Ribbed Headband is a no-brainer, easy and chic. The diagonal ribbed pattern is so unique too. Check out the different colors. This Le Enfant red plaid headband was my next choice, something about little girls in plaid is so cute! 
For easy hair ties, I loved the Lalou yarn pom poms. Such a fun weekday option. For one last weekday look, for now, I chose the 'Tis Me corduroy clips. They're perfect for everyday wear.
Once I was shopping, I had to take a quick peek at her beanie collection. This Le Enfant Cream Curled Edge Beanie will match everything and keep your daughter cozy all winter long. Is my failure-to-accessorize cured? Maybe, maybe not. But for this season at least, I'm covered with Beanie and Bow. Shop some more top picks below!