It's getting cold outside, and the kids are coming inside. They'll use their time so productively when they learn how to play a new instrument! Use code BCPCH21 for 8% off your
Bassline Pro
subscription. Expires 12/15.
And that's not all! There's also a Chanukah giveaway going on at Bassline Pro! Enter here to win a full $1,000 package: keyboard and online/USB lessons! Drawing will be held Monday night, December 6. 
We told you all about Shmuel Bassman and his online keyboard courses available at Bassline Pro a couple months ago in this post. Click here to read all about it!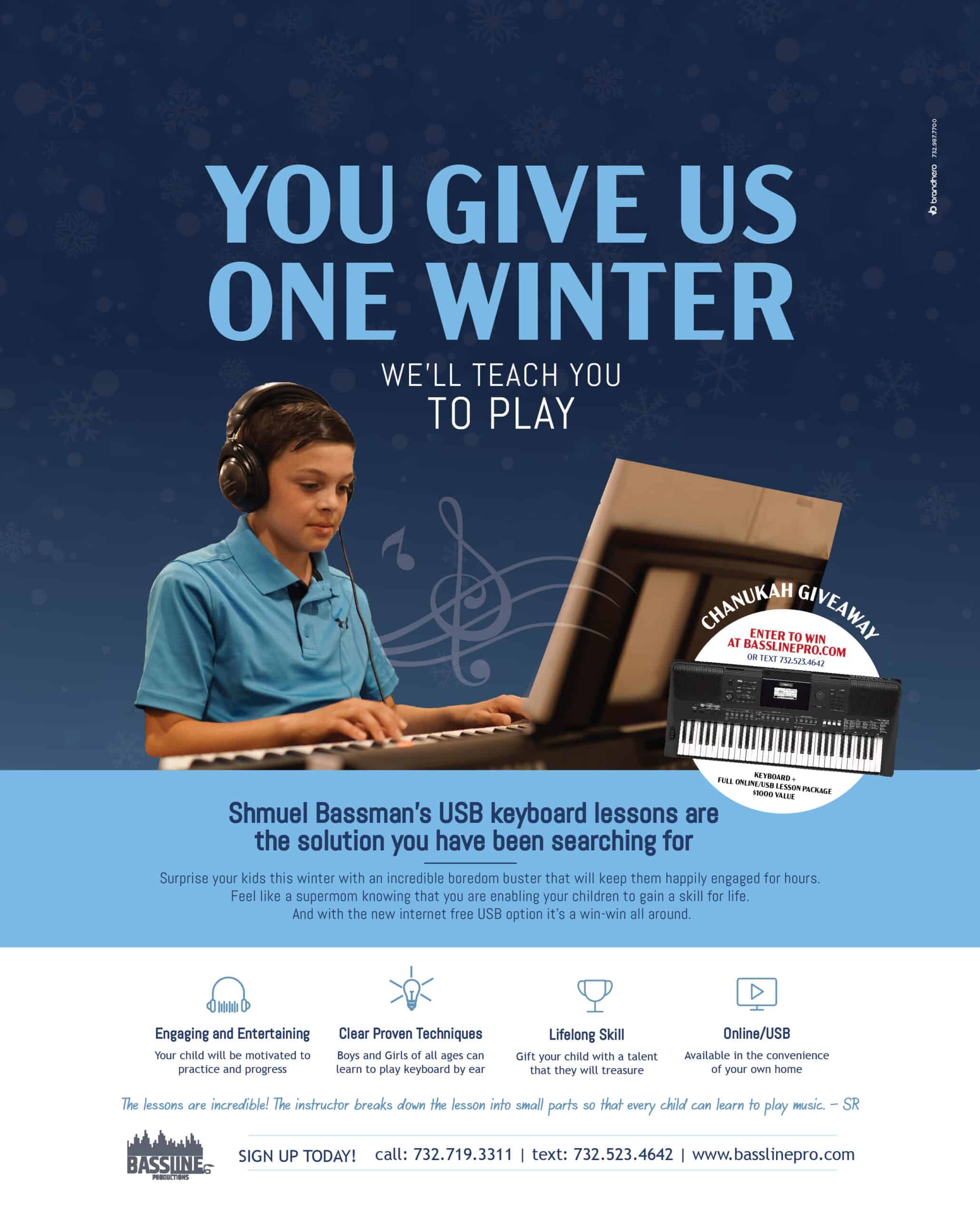 If you've perhaps thought that it might be a good fit for one of your children but haven't yet tried it out, Chanukah is the perfect time!
We've met kids who have mastered playing the keyboard through Bassline Pro. And we're so impressed! There's really not a price we can put on the confidence it gives a child when they master such an impressive skill so early in life. These kids simply shine. 
If you have a child who has ever expressed interest in music, this will be their favorite gift ever (hey, if the gift of lessons comes with a keyboard, that's even better. If you have a family piano, it's totally fine for your child to start off on that so you can see if it's a fit before you buy one).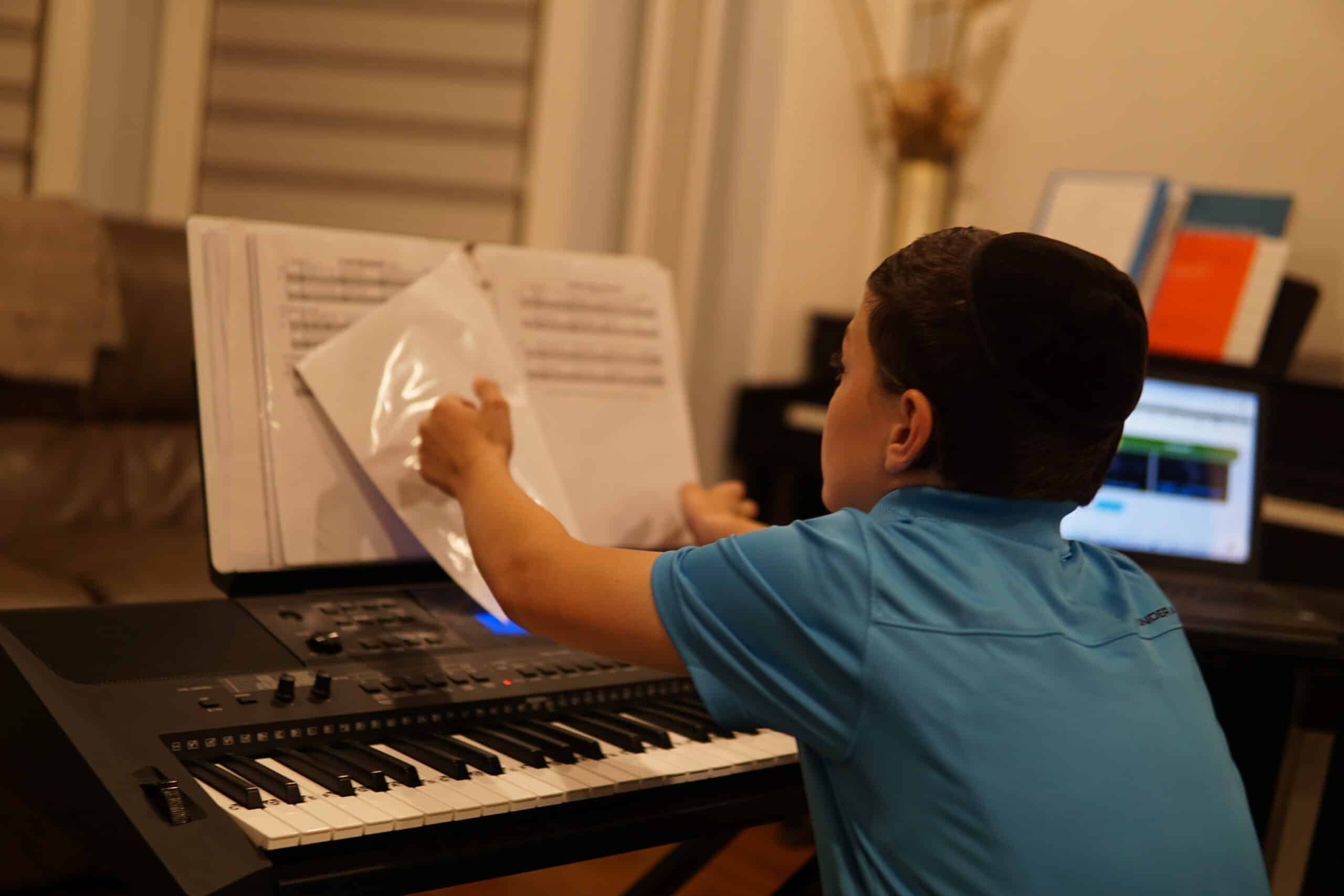 Coming from a mom's perspective, it couldn't be more convenient. Kids learn to play the Jewish songs they love. You don't need to do any carpooling. Plus, they can plug in the headphones so you don't need to hear them while they're practicing (although you'll want to once they get really good!). (Note: They'll get good faster than you'd ever expect.)
And it's not just for kids. Boys, girls, teens, adults…anyone can learn to play well! The course is also available via USB so your child doesn't have to be on the internet to access the lessons.
Let your child try it! The online lessons of Bassline Pro are FREE for the first week, so there's no downside if it doesn't click with your child. And if it does, the upside is enormous! There's no commitment necessary; your child can take the lessons for as long as he likes (there's lessons available at every level) and cancel whenever you like. Try It Now at www.BasslinePro.com and Enter code BCPCH21 at checkout to receive an 8% discount on your lessons membership.
And don't forget…enter that drawing! You never know…