Are you thinking about moving to a different community, but don't know where to start?
Start here.
Whether you're looking for a slower pace of life, more affordable housing, a smaller community, or more physical space, moving to a new community may be for you. There are so many frum communities across the US and Israel that you may have never heard of, or don't know much about. Thinking about venturing 'out-of-town' can be scary: there are so many options, how can you find the community that's right for you? 

The OU Virtual Community Fair is your first stop: to showcase different communities, answer your questions, and help you find the community that's a perfect fit for you.
On Sunday, February 13th, you can attend the OU's incredible free virtual event showcasing 52 out-of-town Jewish communities. Worried about having to sit through another Zoom? Don't be! This years' Community Fair is going to be a 'virtual reality' experience. You'll be able to 'walk' through a virtual hotel lobby, go to different floors, find different communities that pique your interest, and learn about the communities you choose! There are videos showcasing the communities, brochures available for download, and discussion groups open on topics that you may be interested in. 
Find a community that sparks your interest? You can make a private appointment with a community representative before, during, or after the event and learn more or ask any questions you may have.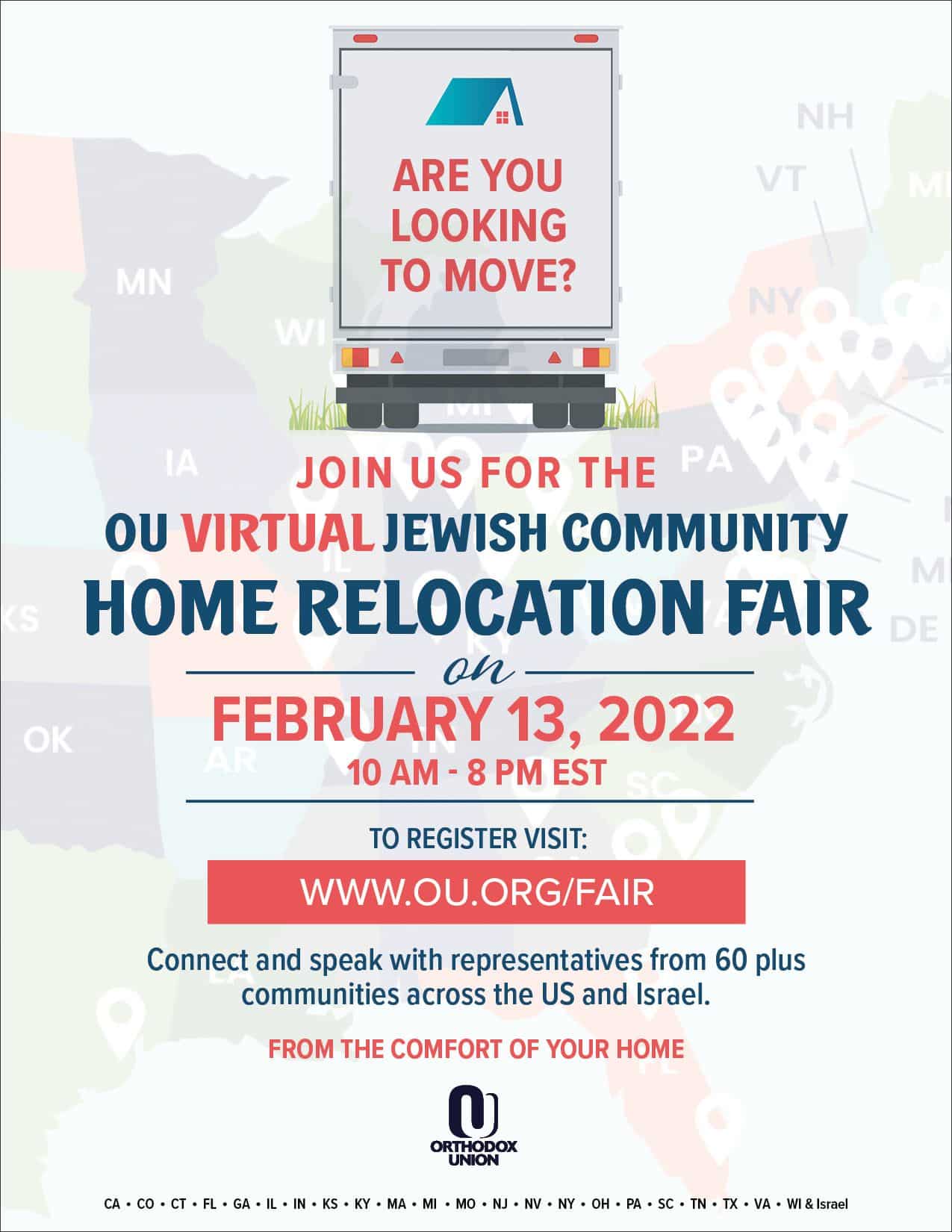 If you're considering making the move to an out-of-town community, or even just want to see what's out there, your first step is attending the Community Fair. There are communities out there that may be a great fit for your family, and the Community Fair is the best place to find them. You'll be able to 'visit' and learn more about out-of-town communities and maybe even find the one that perfectly fits your needs.
Ready to learn more? Register here for the OU Community Fair!