Miriam Handler, the visionary and director of the celebrated and well-known productions, is back with a theatrical performance you can watch from the comfort of your home. It's called
One Voice
Theatrical Fest and it's happening next Sunday, January 17th. 
We know so many people who run when there's a new Miriam Handler production being performed. That's because, when Miriam is behind production, there is nothing quite like it. She has been directing live theater for almost 40 years, starting with the groundbreaking N'shei Tzedakah Players which was the first of its kind…to the Ten Yad Comedy Shows…and of course, to the Rachel's Place productions, for which she is most well-known.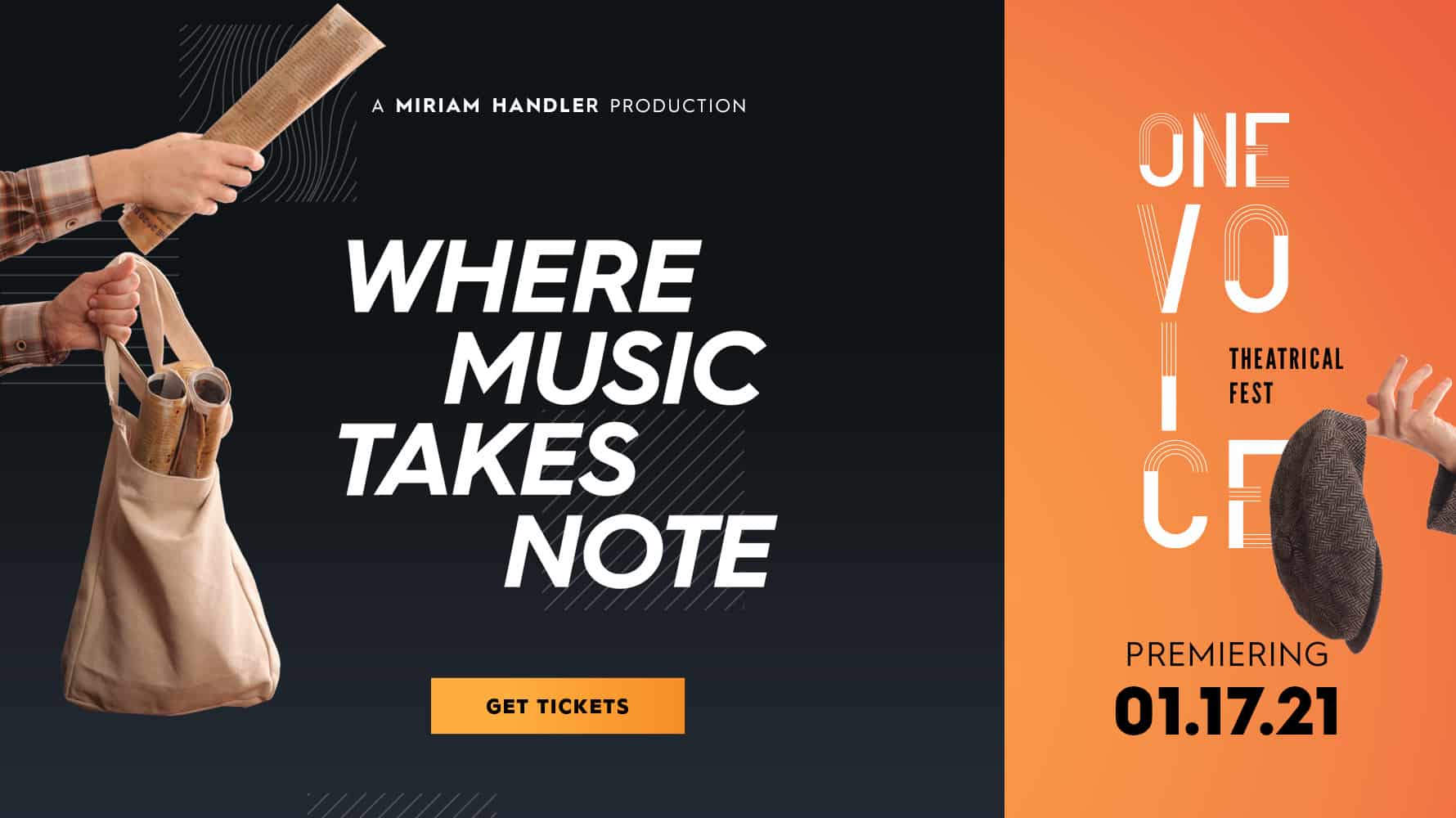 These theatrical productions are on a different level than anything you've seen in the Jewish world. The talent (wow), the music, the makeup, the lightning…these productions transport their all-female audiences to another time and place, while entertaining and delighting.  
But during the COVID-era, a show with a live audience simply wasn't possible. So what to do? There was not going to be any stopping Miriam now…. 
Rather than take a year off, Miriam got to work and adapted, bringing all the talent together to produce a show that will be livestreamed.
Finally: One Voice Theatrical Fest will air at www.onevoiceproduction.com next Sunday, January 17th!
Tzedakah proceeds will benefit Partners in Torah.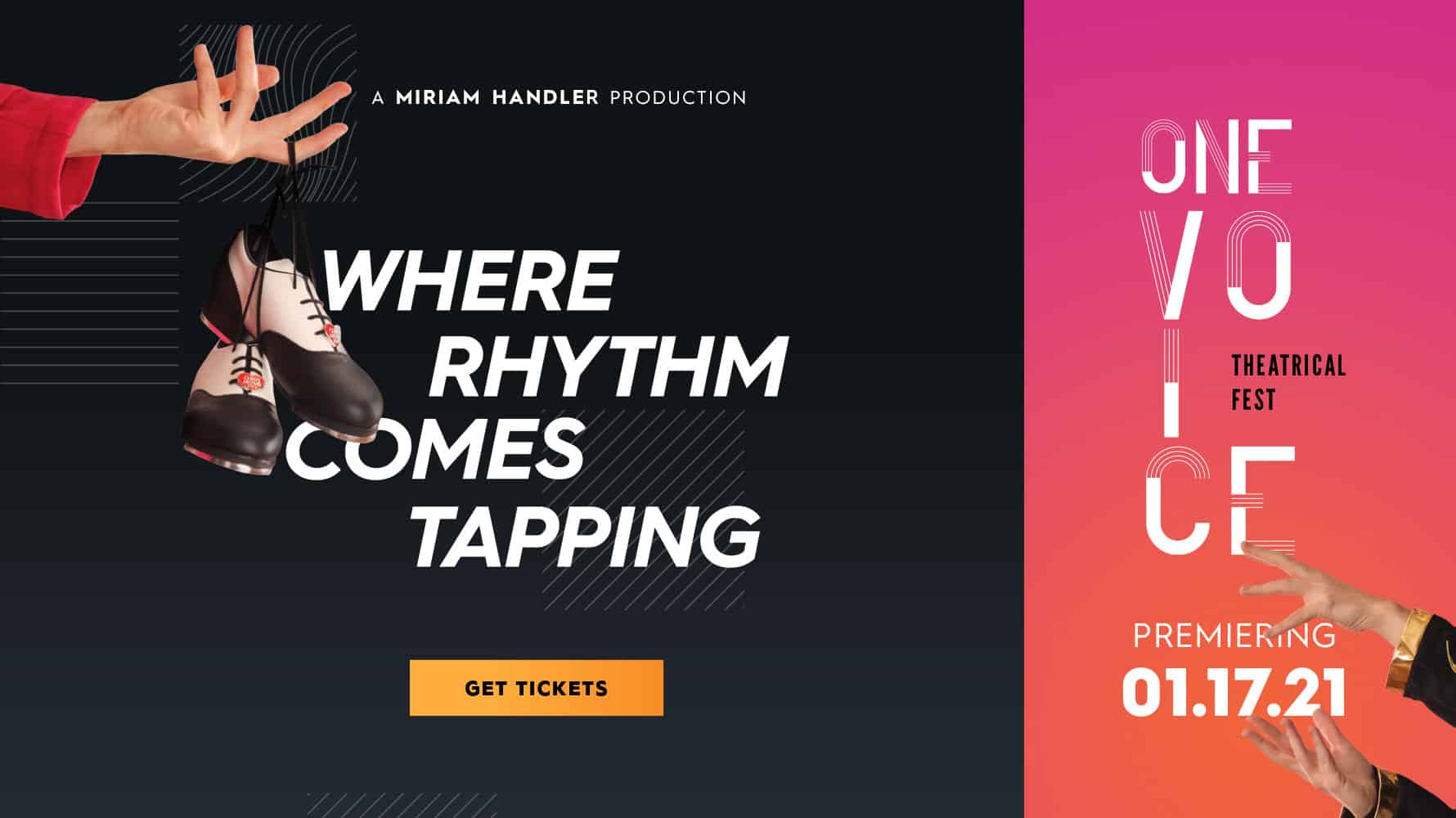 "Hashem has given me an unusual role to play. I find it a big zechus to be involved in things that bring simcha to people. Women with great talent have the opportunity to express themselves, whether they are on stage, or are involved in backstage aspects, such as the artists who design the sets. I have such nachas from seeing people shine. And while being a great venue for expression, most importantly, this is for the audience who crave a quality performance and don't often get the opportunity to sit back, and simply smile and laugh. People really need that today," Miriam tells us. 
So what's this show all about?
It's definitely not a typical show and it's not a concert. It's a theatrical performance with comedy, song, big musical numbers and dance, performed along with a live orchestra. And it will amaze you.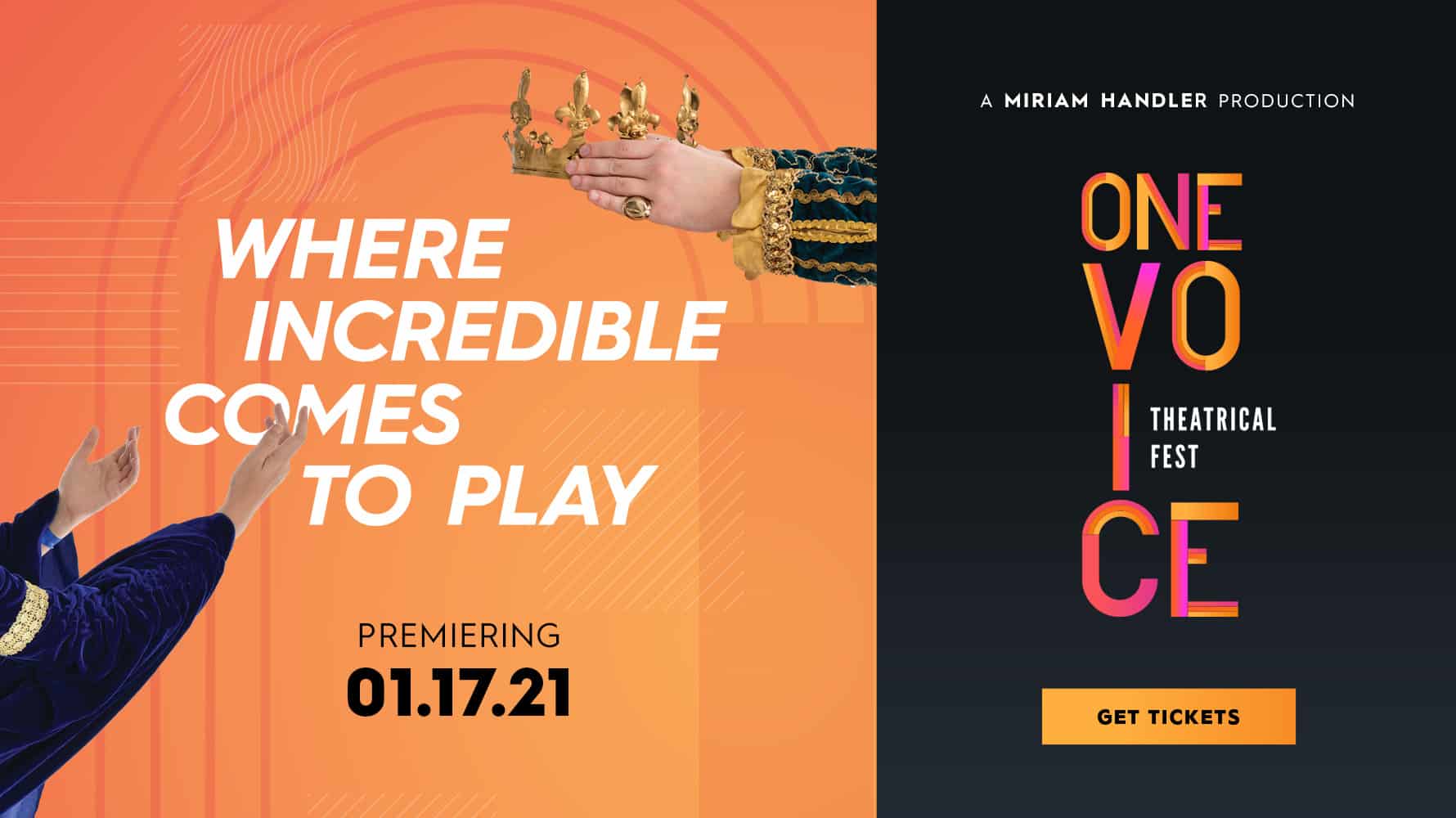 Who are the performers?
All the talent are your favorite well-known performers, including many from the Rachel's Place productions. There's lots of familiar faces, plus there's a couple of new talents! Last year, Miriam hosted an impromptu talent show to find new talent and the winner is in this production. The performance will also open with an inspiration message from Jackie Bitton. The musical director is Miriam's sister, Chanie Schick (whom she calls a "musical genius").
Who can watch?
This performance is for WOMEN ONLY. It's a sophisticated show that's being produced for women, but teenagers and young girls will also enjoy it. 
If you have a filter, you can clear the video with your filter company as it is being hosted solely on the One Voice Productions site. 
This performance is being arranged with Rabbinical guidance and every effort has been taken to ensure that this will be watched by women only.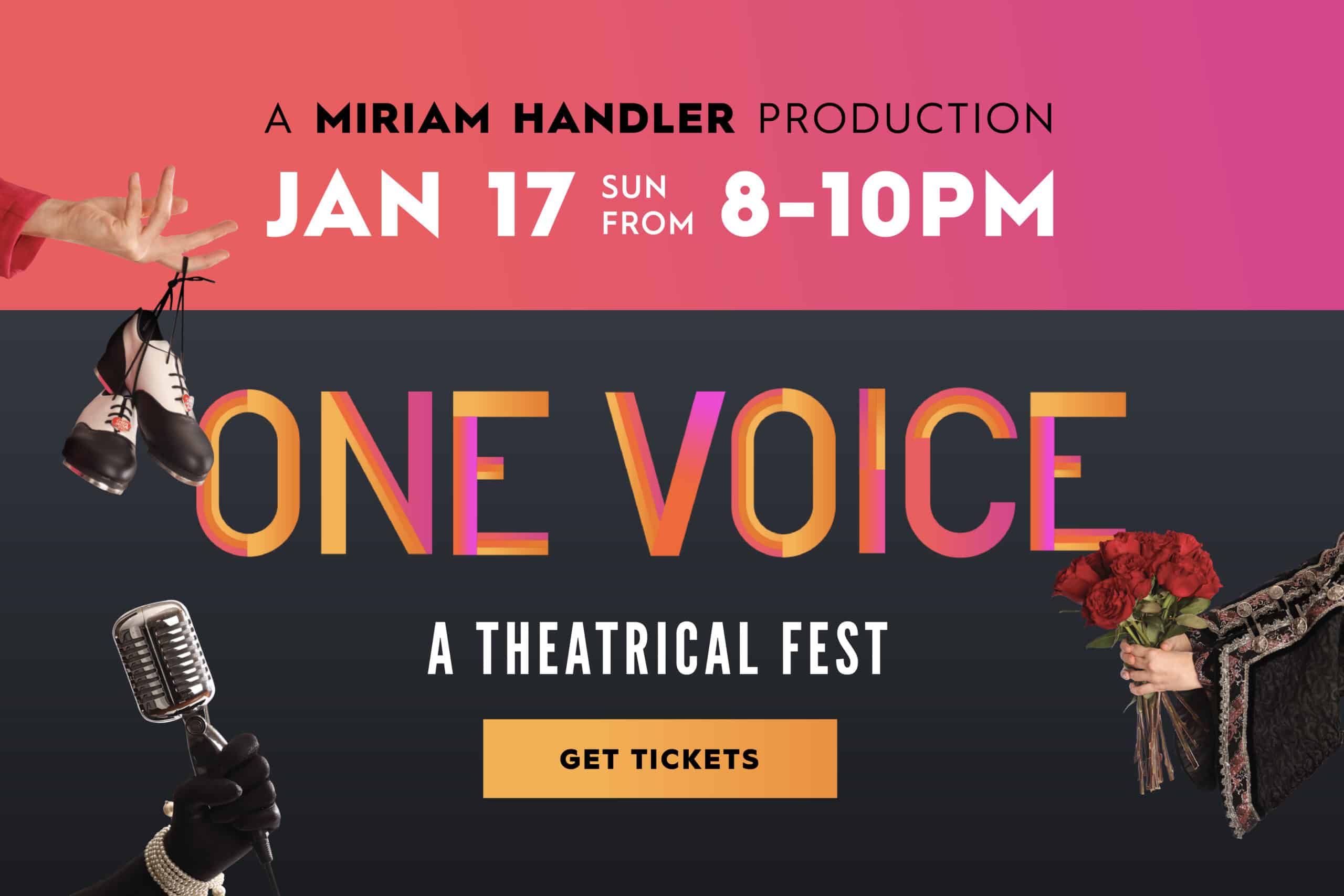 So, get your girls together. Pop popcorn and warm up the hot cocoa. And make it a night to enjoy with family as you're all entertained and inspired. 
Visit One Voice Production to book your tickets now!