Choose Genesis University: the college that is affordable, flexible and supportive. Read on for all the details, and visit
www.GenesisU.edu
to learn more. 
Are you back from seminary and looking to pursue a degree, but need it to work for you and not the other way around? While so many people want to get a degree, whether to improve chances of hiring or to increase salary at their current position, it can seem like there are an endless amount of obstacles to get there. Genesis University aims to break down every single one. Ready?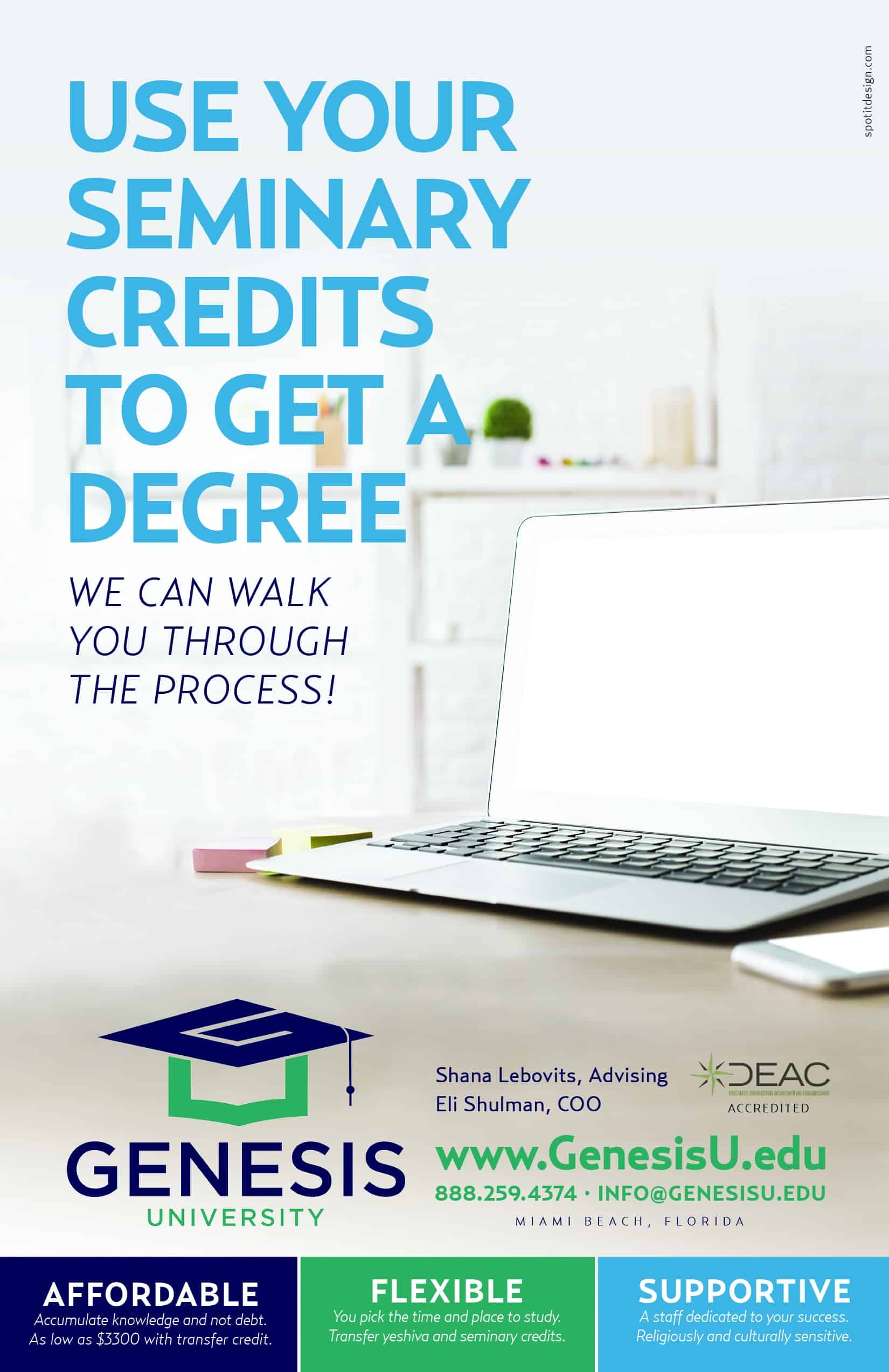 'But I need to work during the day! I don't have time!'
Create your own schedule: classes suited around your lifestyle and needs. Plus, since GenesisU accepts seminary/yeshiva credits, getting your degree will take less time than ever.
'I don't want to go into debt over this! I'm scared I won't be able to afford it.'
Genesis University is committed to staying affordable: play only $60 per credit plus a $1500 graduation fee.
'Starting is so stressful! How am I going to know what to do?'
Get in touch with one of their advisors here! They'll walk you through the process, start to finish, and make sure you have all the information you need.
'I'm concerned about maintaining my level of religious sensitivity.'
At GenesisU, the staff is committed to maintaining a high standard of religious and cultural sensitivity. 
Any obstacles I haven't mentioned that are holding you back? Reach out to GenesisU directly and have all your questions answered here. Otherwise, pursue your Bachelor of Religious Studies or Bachelor of Education and Religion, or your Associate of Art in Religious Studies or Associate of Science in Education of Religion here!