Drop 1 of PC2, Petit Clair's super popular weekday line, is finally here. And the selection is cuter than ever.
We're really having trouble choosing which is our favorite here. Take the Tie-Dye collection up top…in ribbed fabric, tie-dye has never been so on-trend and summer chic. These are the kind of dresses and separates your child is going to want to wear every day! We especially love the coordinating baby rompers (just too yum!). The Tie-Dye Collection is only available online! See the entire Tie-Dye Collection here.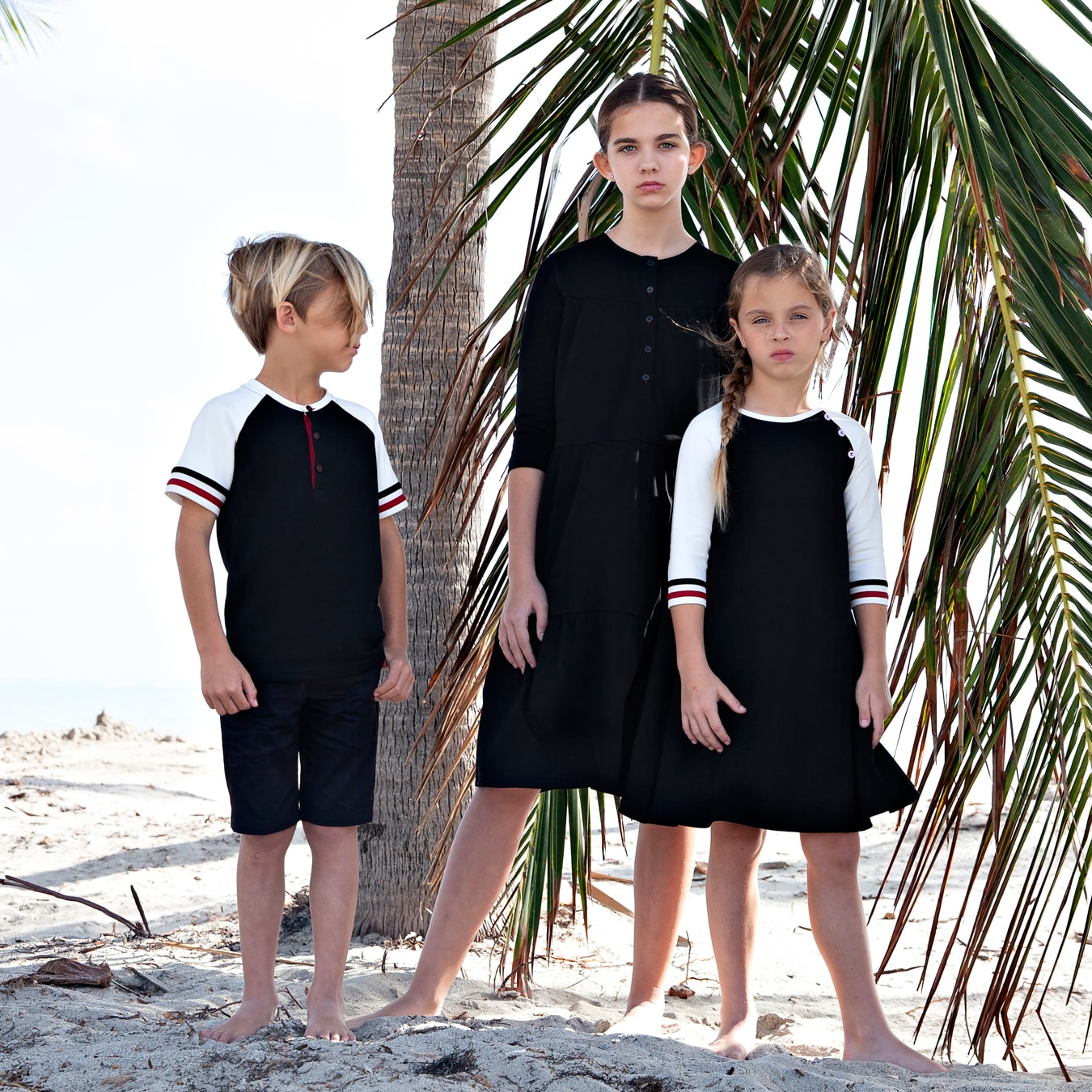 Super sleek…that's PC2's Cove Collection in black and white with a touch of red. See The Cove Collection here. Cove Collection styles are also available in stunning summer-worthy sage here.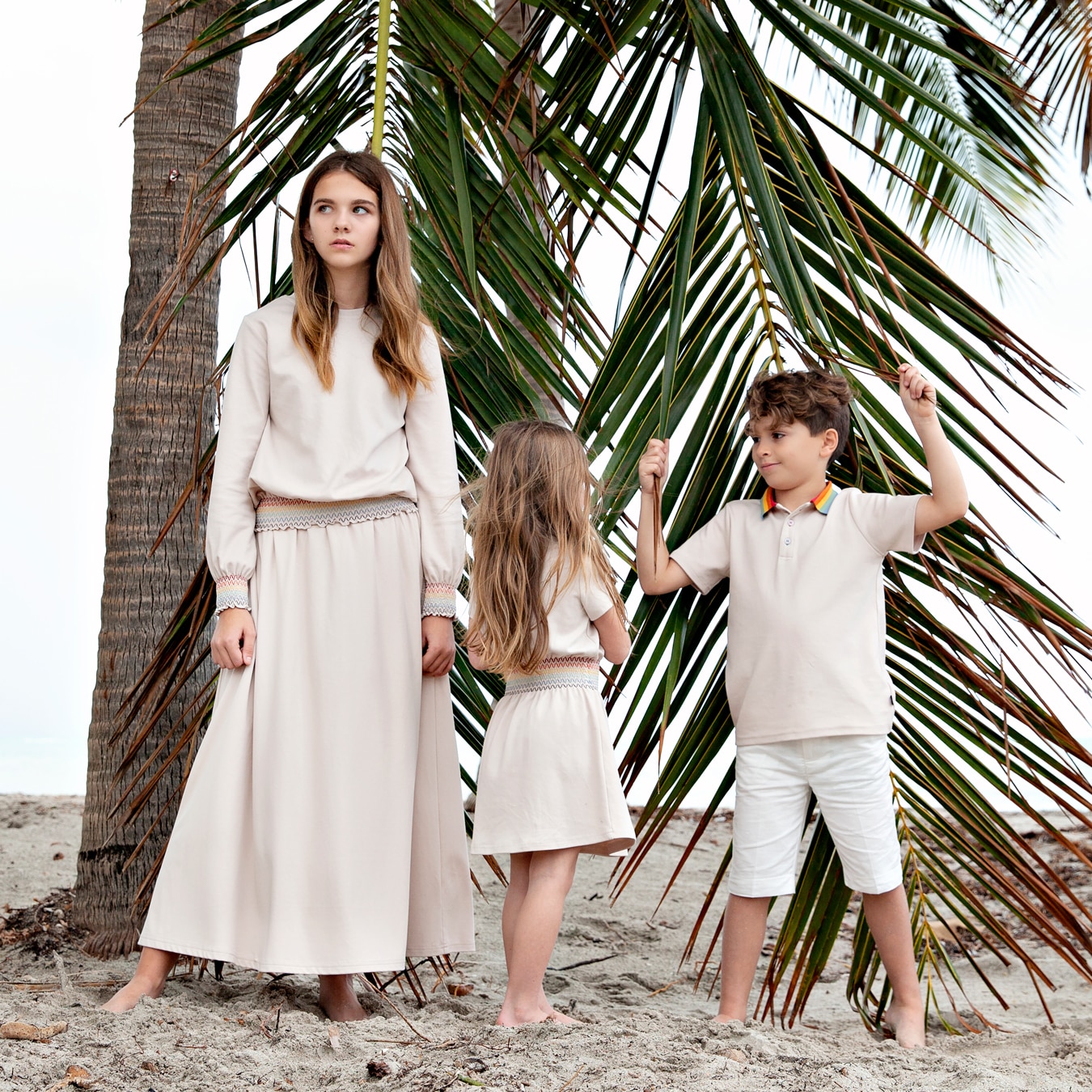 We're a little jealous. Never mind the kids. We want this set for ourselves! This is a sophisticated number with just that perfect whimsical touch in a rainbow-stitched elastic waist. PC2's Signature Rainbow Collection features irresistible picks baby, girls, boys, and that this amazing teen number. See the entire Rainbow Collection here.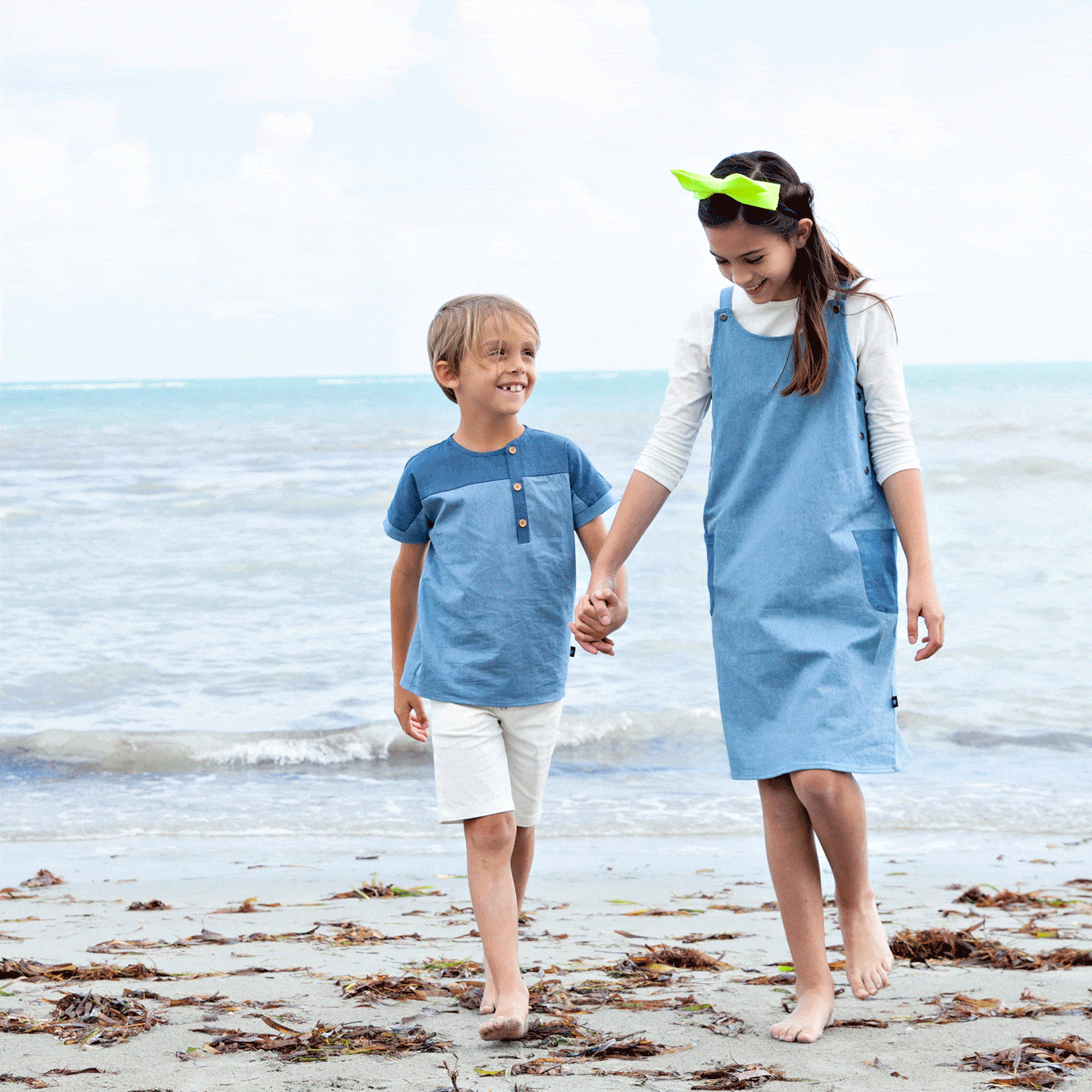 Want those denim basics that never go out of style? The separates that become the most useful pieces in the closet. PC2's extensive "We Love Denim" collection includes the denim essentials that complete the wardrobe. Find your favorite denim piece here.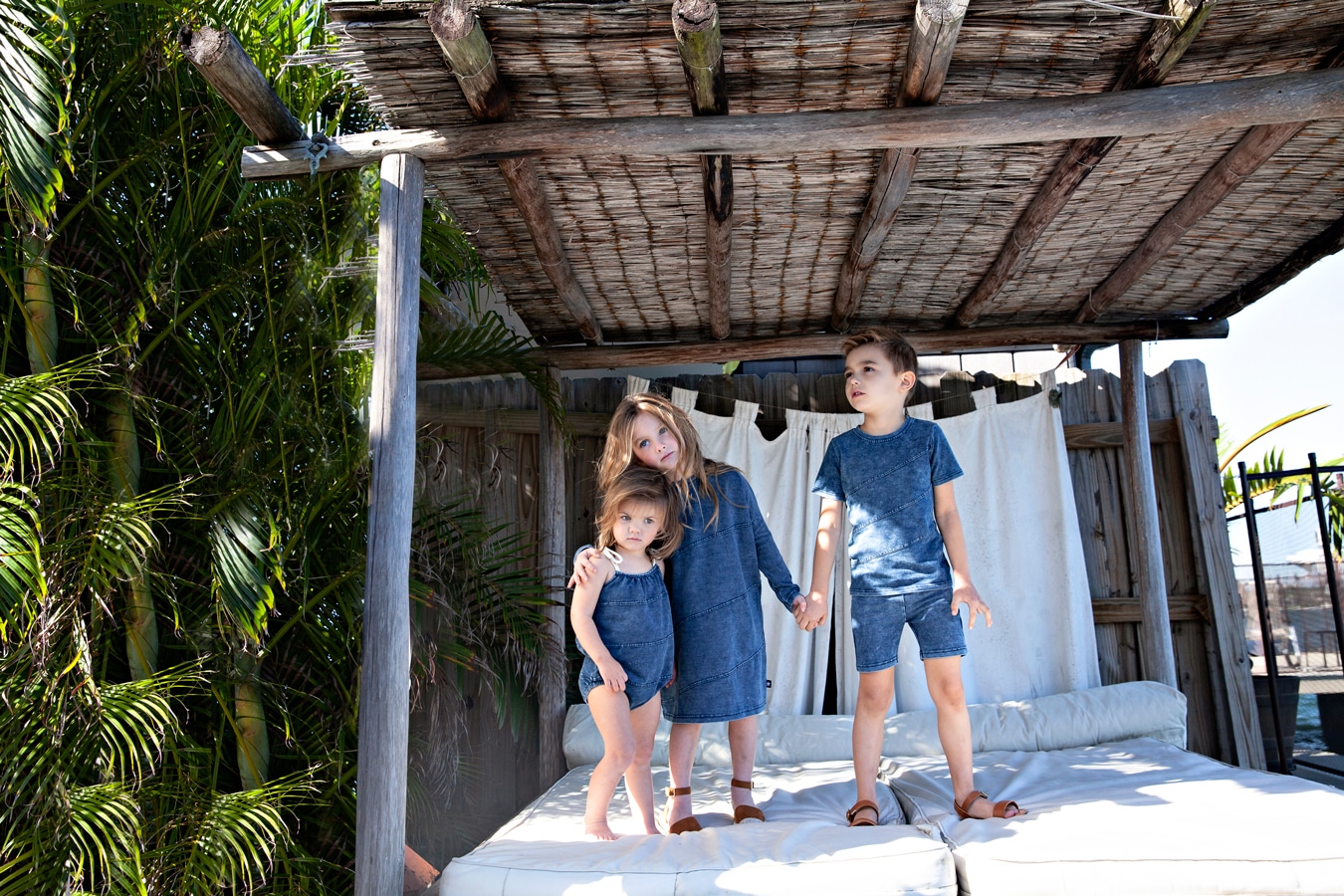 Get ready to play! So easy to wear, uber practical, and super cute too, the Denim Wash Collection features the neutral timeless denim blues in a cozy jersey fabric. See the entire Denim Wash Collection for every child in the family here.
Girls, get ready to twirl! You won't see the Cabana Collection (maybe our fav of all) in stores. That's because it's a PetitClair.com online exclusive. It's the best kept secret there could possibly be. See the Cabana Stripe Collection here.
Visit www.petitclair.com to browse the entire selection and find your favorites.
---
There's more coming! The second drop of PC2 clothing is coming next week. How's this for a sneak peak?