Does your delicious little one need cozy things to wear? We've searched for all the stretchies and footies you could ever want.
Do you find it hard to find layette online? You're not alone. While local boutiques carry lots of delicious stretchies for our little ones, the online options are much slimmer indeed. You want classy, simple styles (i.e. no cheesy graphics!) at a low price point? It's almost impossible!
It's simply hard tasteful find footed PJs and stretchies without spending a lot. So we searched and searched and rounded up lots of online layette options for $36 and under!
Most of the overseas shops offer free worldwide shipping, some with a minimum purchase, and some without.
Primary
Primary Footies come in lots of delicious (and yes, primary) colors and the sizes range from 0-3 all the way to 18-24. And they're only $18. These are the yum basics we always wanted.
Loved Baby
Loved Baby Footies are cozy and soft and also come in a gazillion colors and patterns!
Here's some more colors and patterns (including a velour option for Fall too).
Cyrillus – Free Delivery Worldwide
Cyrillus.com is based in France and the footies, like this Betsy Ann Sleepsuit, are ultra sweet and dainty.
There's so many adorable choices from Cyrillus!
---
La Redoute $12-$20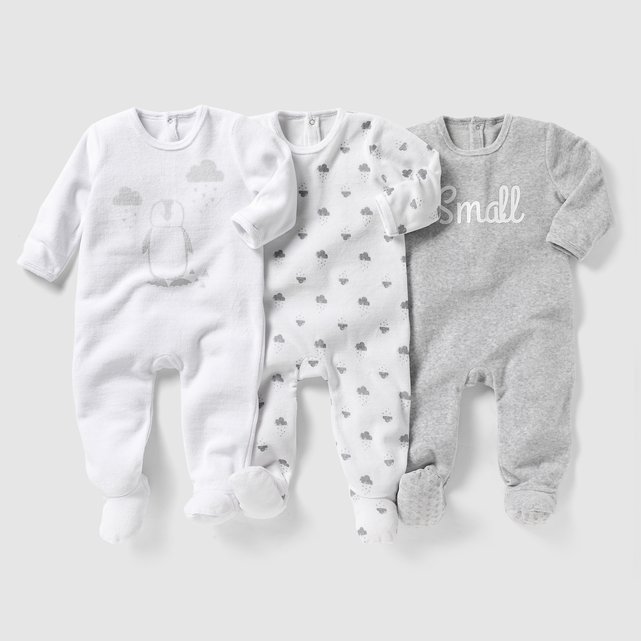 La Redoute is another French brand with very well priced layette. You can't go wrong with a  neutral 3-pack like this white-and-grey ensemble. (for some reason, the link may redirect you to the main page. Just click Baby Boy or Baby Girl and Pyjamas)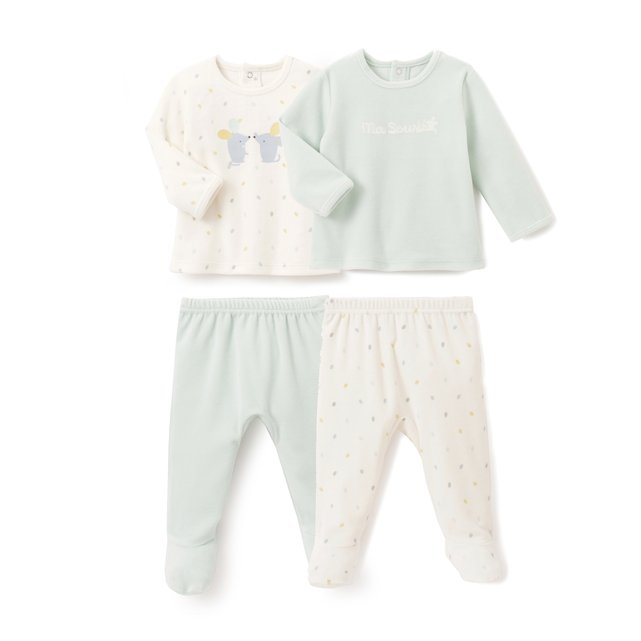 Do you love the versatility of two pieces?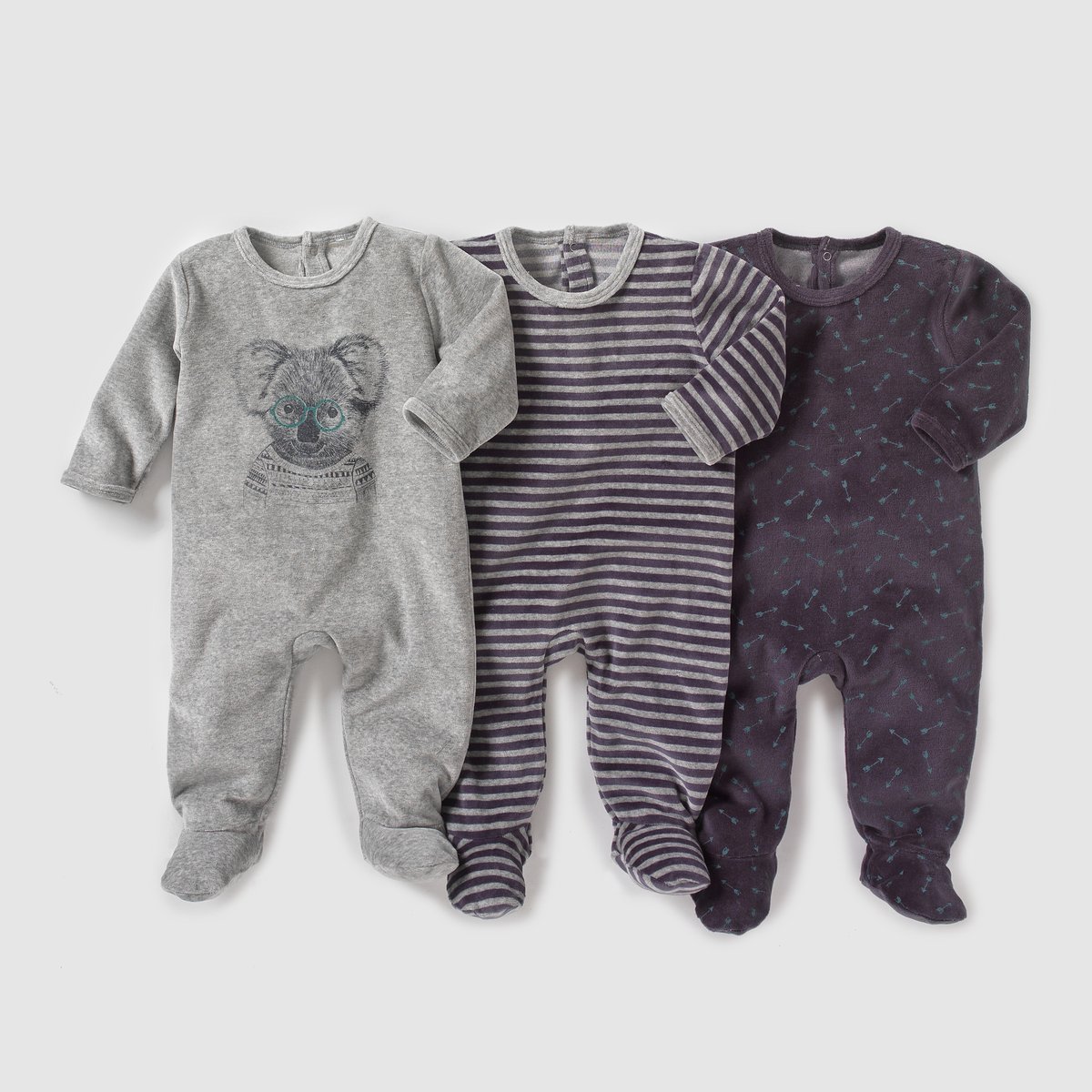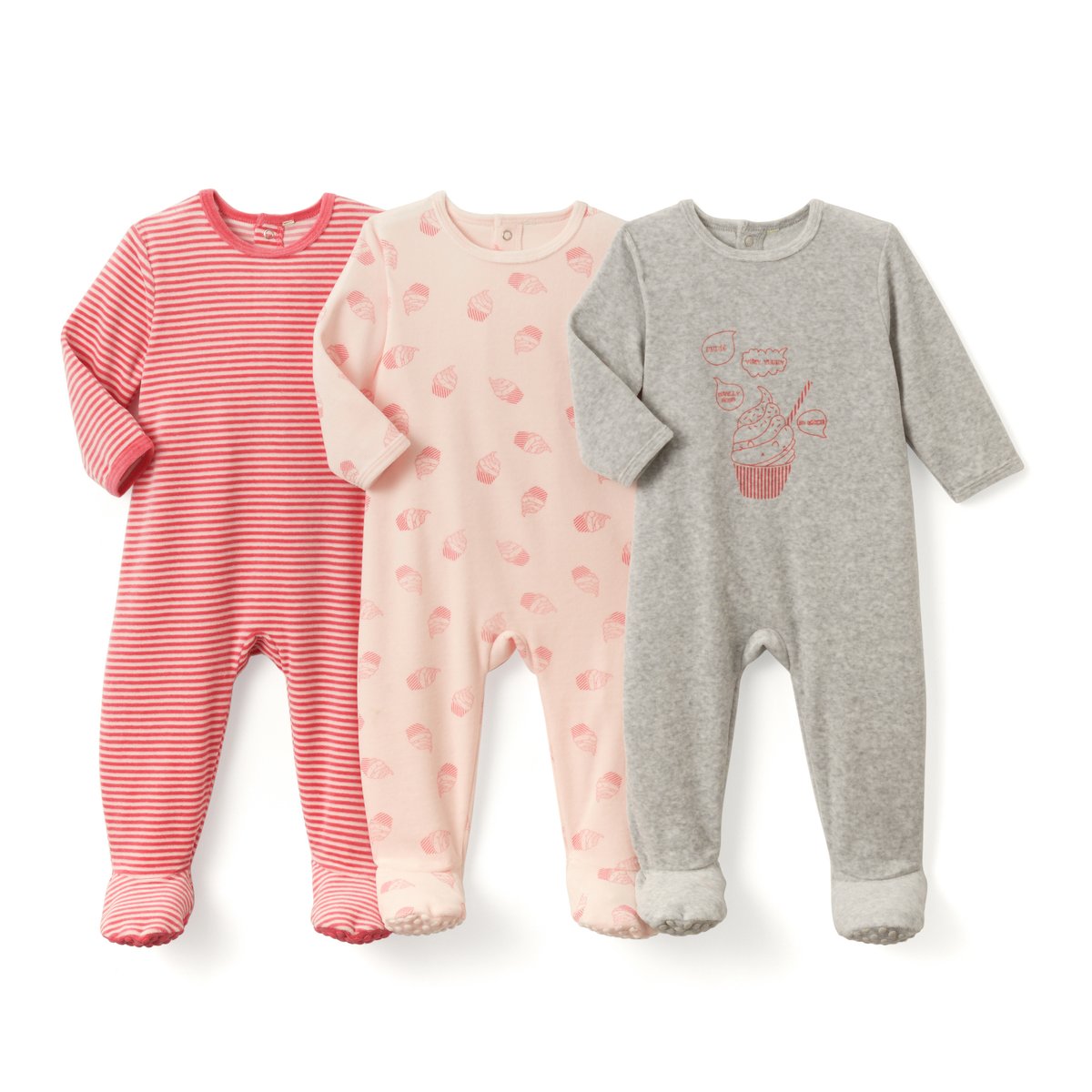 ---
Vaenait Baby – $11.99 – $13.99
This one is a BCP favorite! Some of us have these Vanaeit PJs for our girls and we recommend for a range of ages, from 12 months to 7 years. They're comparable to much higher priced PJs! (Cute boys option here or here.)
Here it is in solid colors (there's a bunch to choose from). (Wine one makes a great shabbos pj/robe).
---
Bonds – Funky Famous Wondersuit
Yum. I'm not sure if I love this Wondersuit or if I just want this baby.
It comes in so many styles!
The CozySuit is another one of Bond's yummy one-pieces for baby.
There's also a two-piece version. 
---
Verbaudet
Ok, so we've settled it. The French simply make delicious babywear. This set is mix-and-match which is great for when it's in between seasons.
At $25 for a set of 3, this trio is really can't miss because you really cannot have enough cotton PJs for baby.
________________________________________________________________________
Mon Tresor Bebe
Yes, you can get better layette online too. The details are precious on every piece in Mon Tresor's line. Cotton selections like this Sweet Dreams footie are available now and winter velours are due in soon.
---
Lil Leggs Baby
We've decided that babies simply look the yummiest and coziest in anything ribbed. Especially when there's a matching bonnet. This Lil Leggs Set will be a favorite that you'll pull out of the drawer over and over.
H & M
Two for the price of one. This set, which includes a one-piece and a two-piece is available in girls and boys styles.
Gap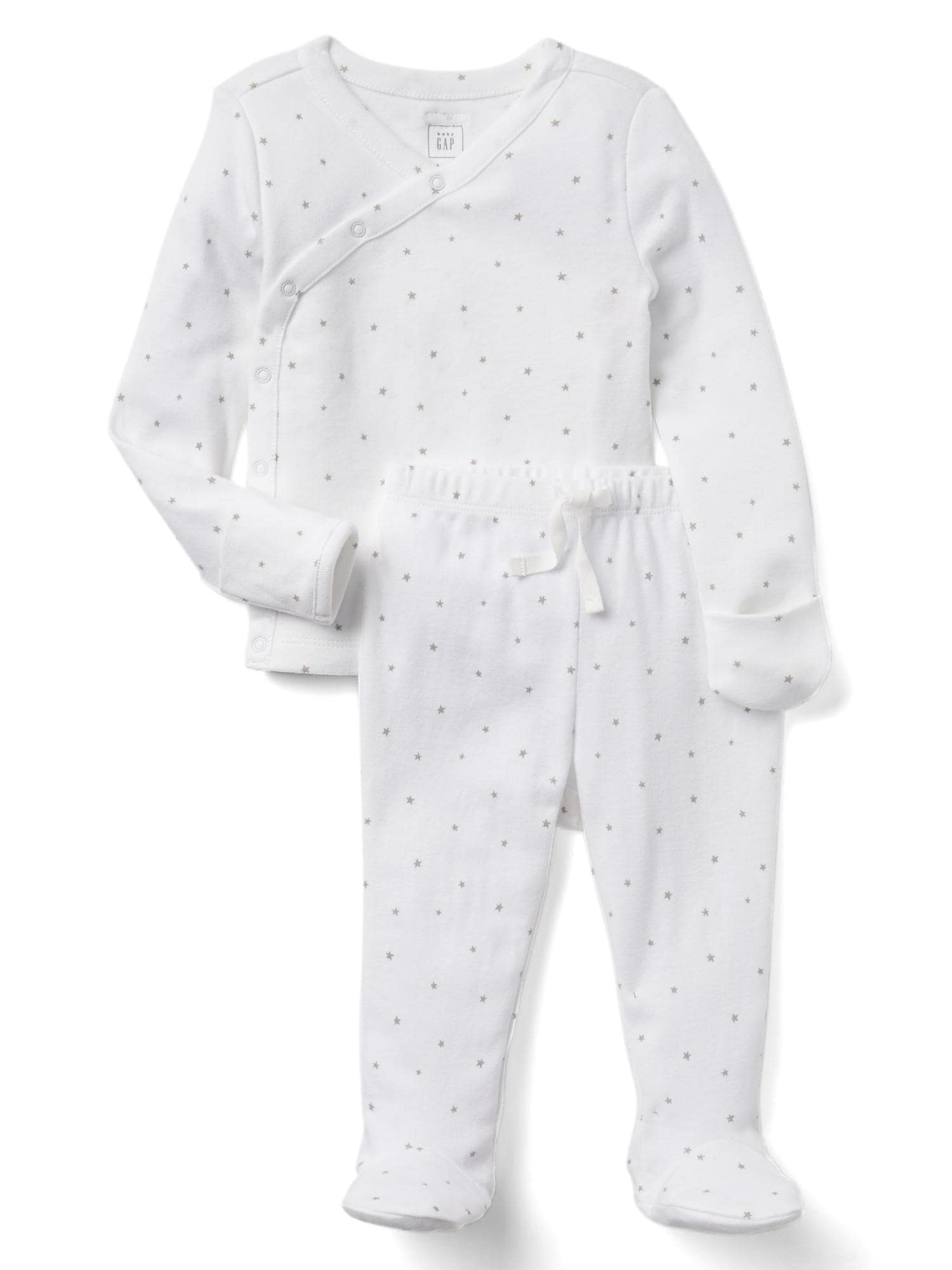 Good 'ol Gap. The drawstring look just won us over.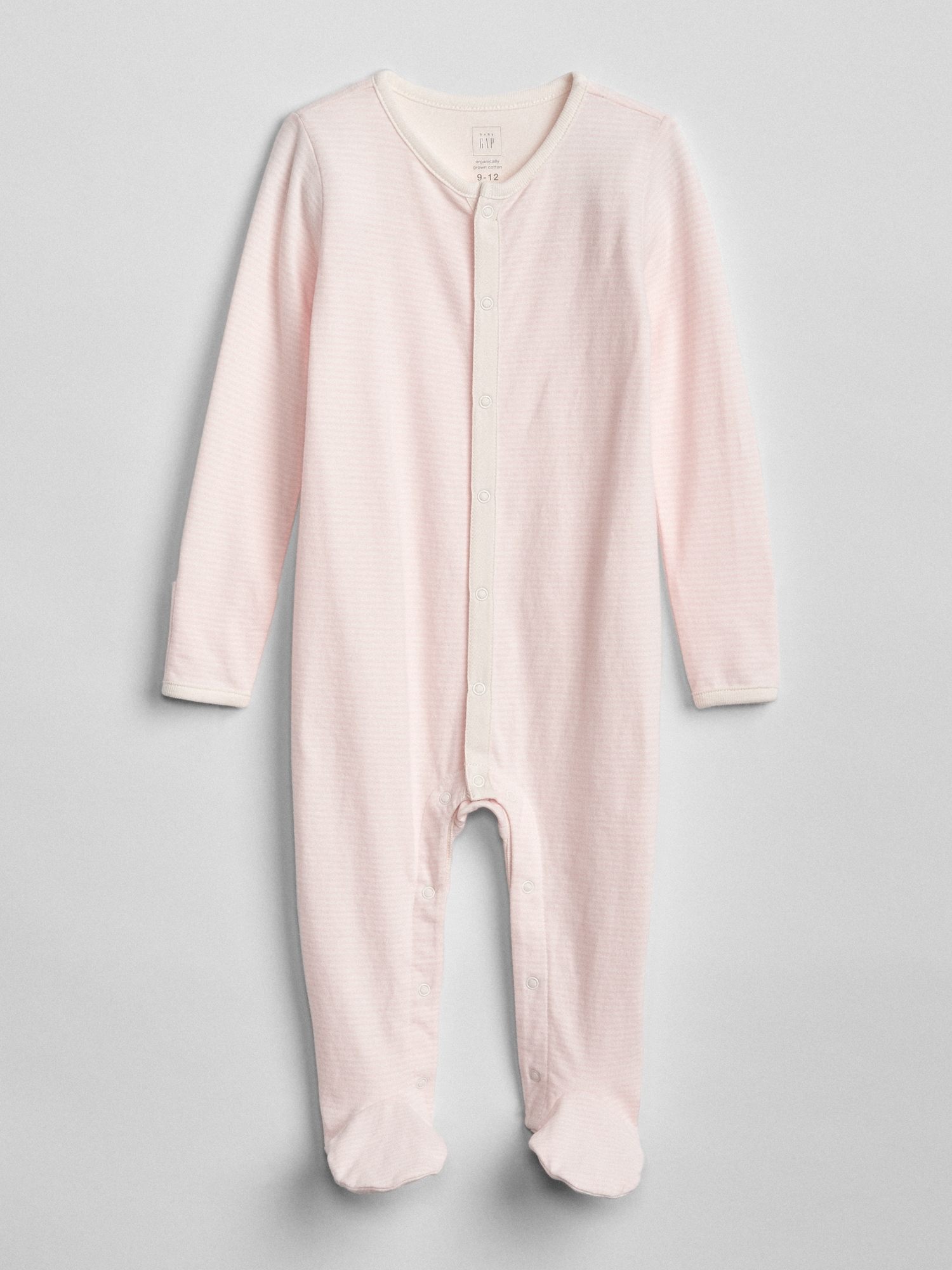 Simple, but classic footie. 
Old Navy
Finally, some well-priced basics for baby…see all footed one pieces here.