We're in week 5 of the beautiful Shabbos program from Ki Heim Chayeinu and the 3rd booklet is ready for you to download and enjoy over here!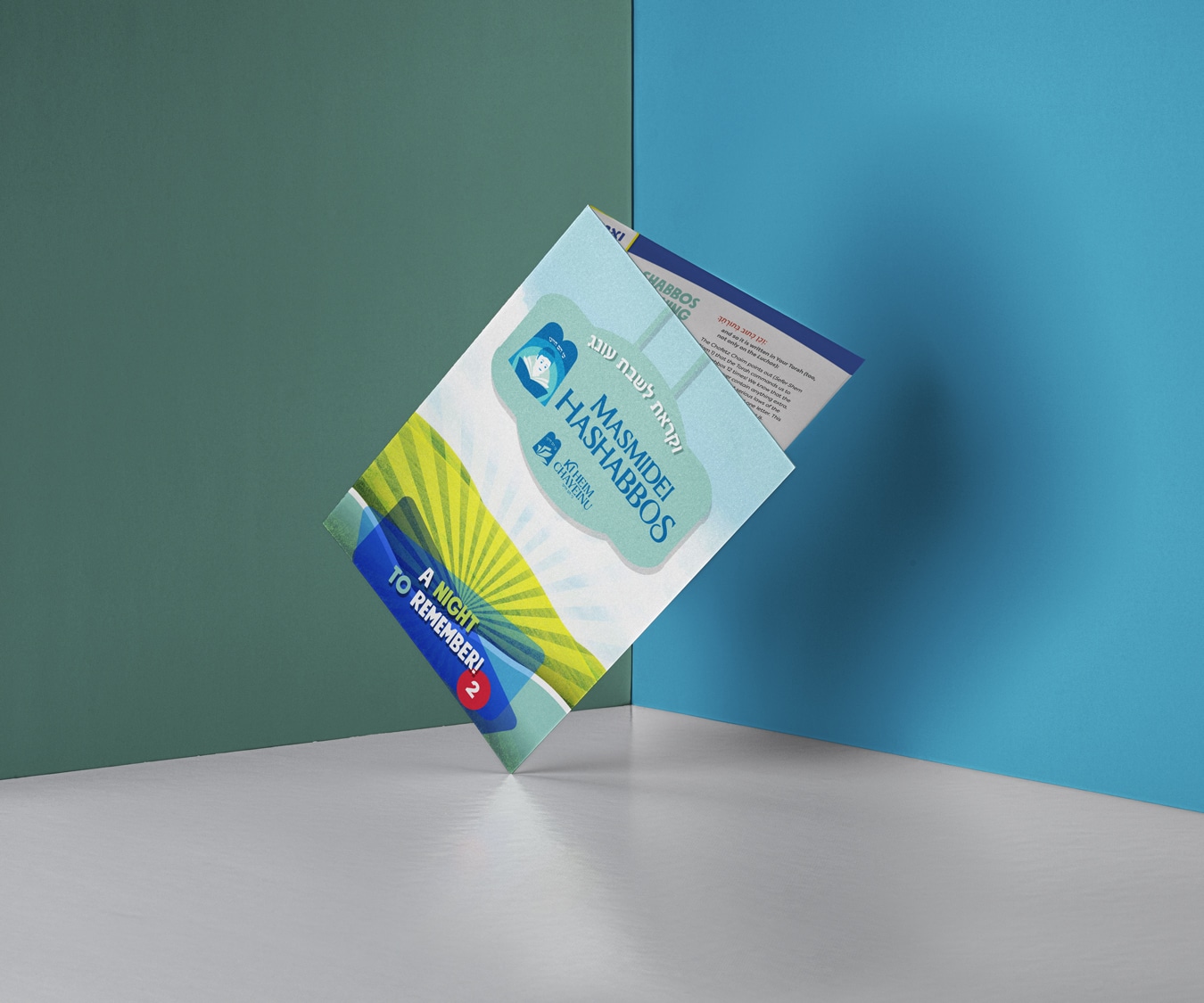 We started off telling you about these booklets/magazines that we've been enjoying with our children over in this post and over here too. They're produced by Agudah's Ki Heim Chayeinu and they're so fun and engaging. Did you miss any of it? You can still download Book 1 and Book 2.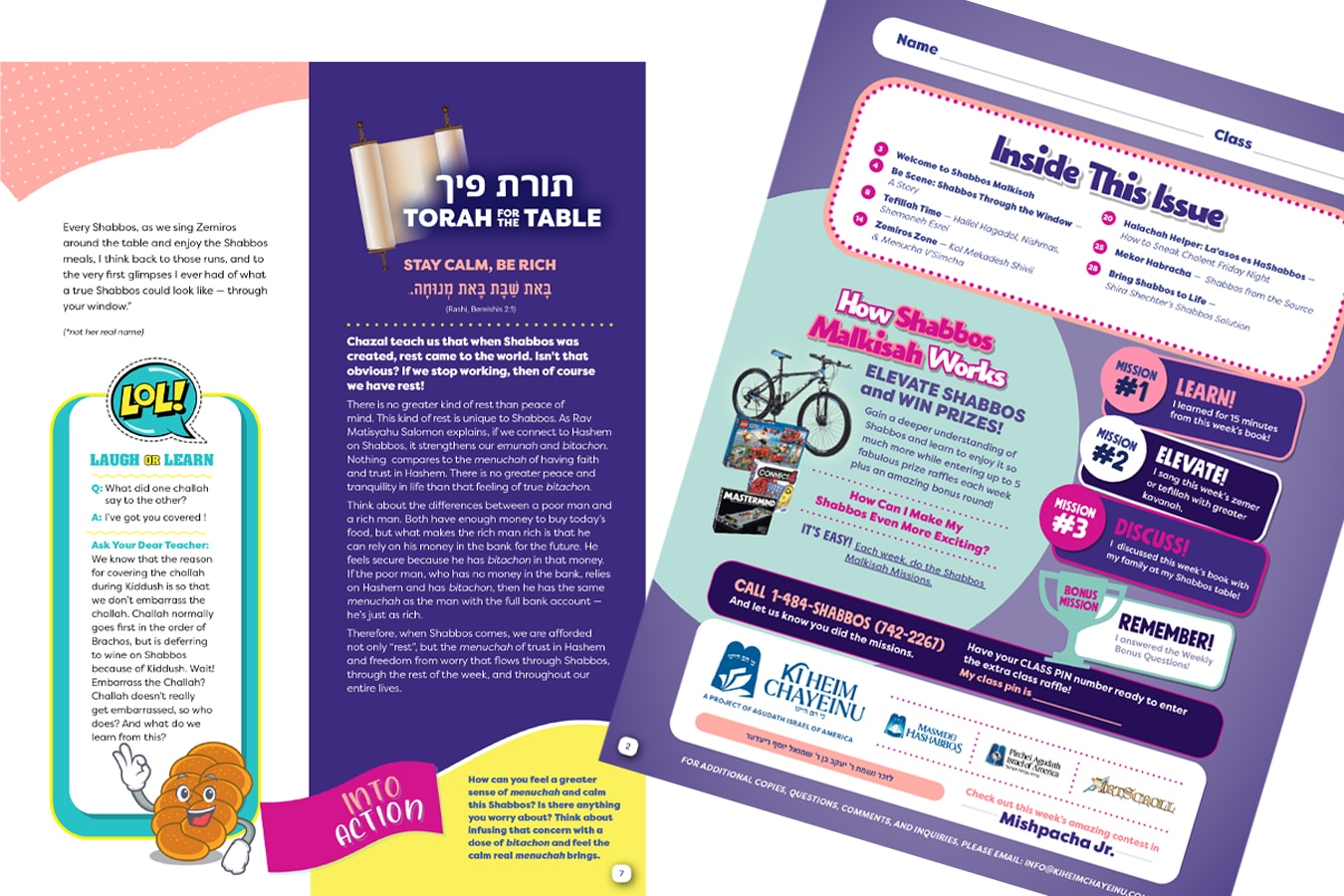 These are keepsakes! There's only going to be 4 books in total–they are treasures to read and reread with your children. Are they not old enough yet to appreciate understanding the meaning behind the Shabbos shemonei esrei or the zemiros? Save the booklets and share more and more about Shabbos as they grow.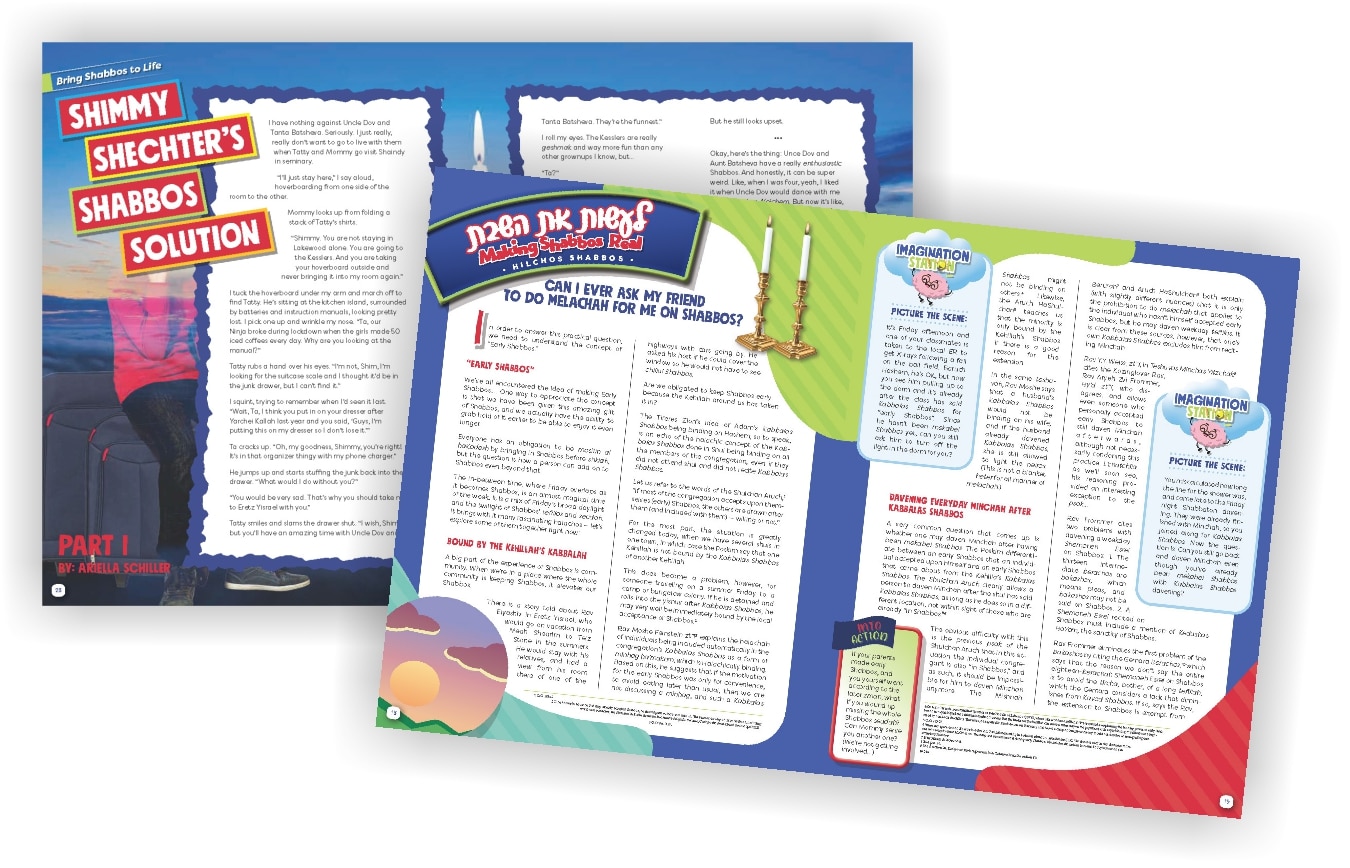 These will be your family's Shabbos handbooks to refer to whenever you want to elevate Shabbos in some way! 10,000 children have been coming home from school with these booklets every other week–but if your child is not, no worries!
Download and print all the booklets here!