ZStander's new Standing
Haggadah
will declutter your Pesach table. Learn more and also checkout the new
Sefiras HaOmer Scroll
at Zstander.com. Use code BCP10 for 10% off your order!
Close your eyes, just for a moment. Envision yourself a few weeks from now: cleaning finished, chometz gone, and Seder table set as if for royalty. Picture the scene: the men come home from shul, the kids are dressed in their new Pesach clothes, and the Seder is about to begin. Everyone jostles for their kosos, grabs their Haggadahs, and brings them to the Seder table. And with a crash, boom, 'watch-the-grape-juice!!' there goes your perfectly-planned Seder tablescape.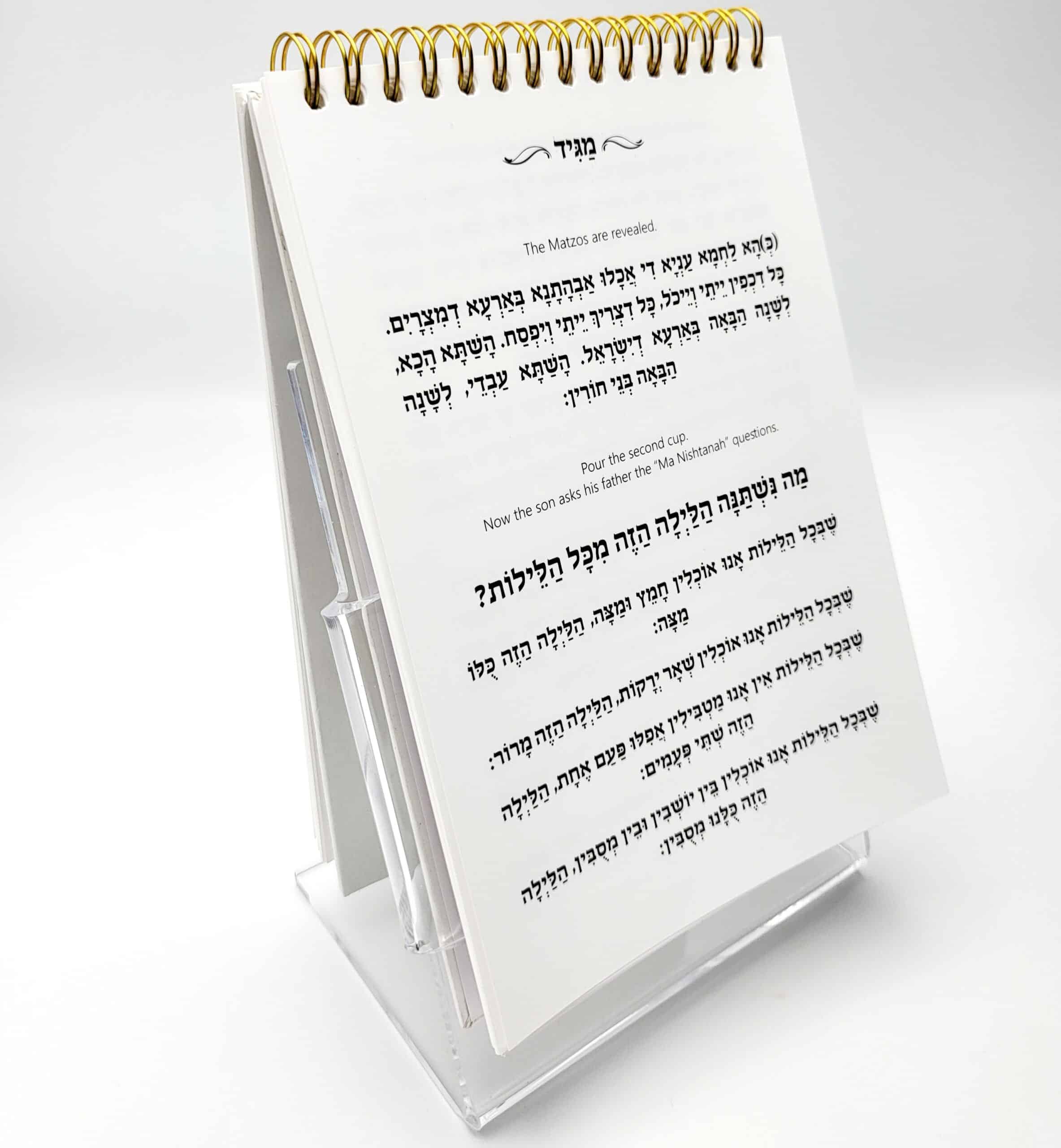 ZStander's new Haggadah is the absolute first-of-its-kind: a revolutionary, standing Haggadah! Built on a thick, durable, lucite stand, this Hagaddah is bound on top by a gorgeous gold spiral. The stand-up design makes for hands-free, easy reading and saves space on the crowded Seder table. This new Haggadah has easy to read Hebrew text with concise English instructions and comes in both Sefard and Ashkenaz text.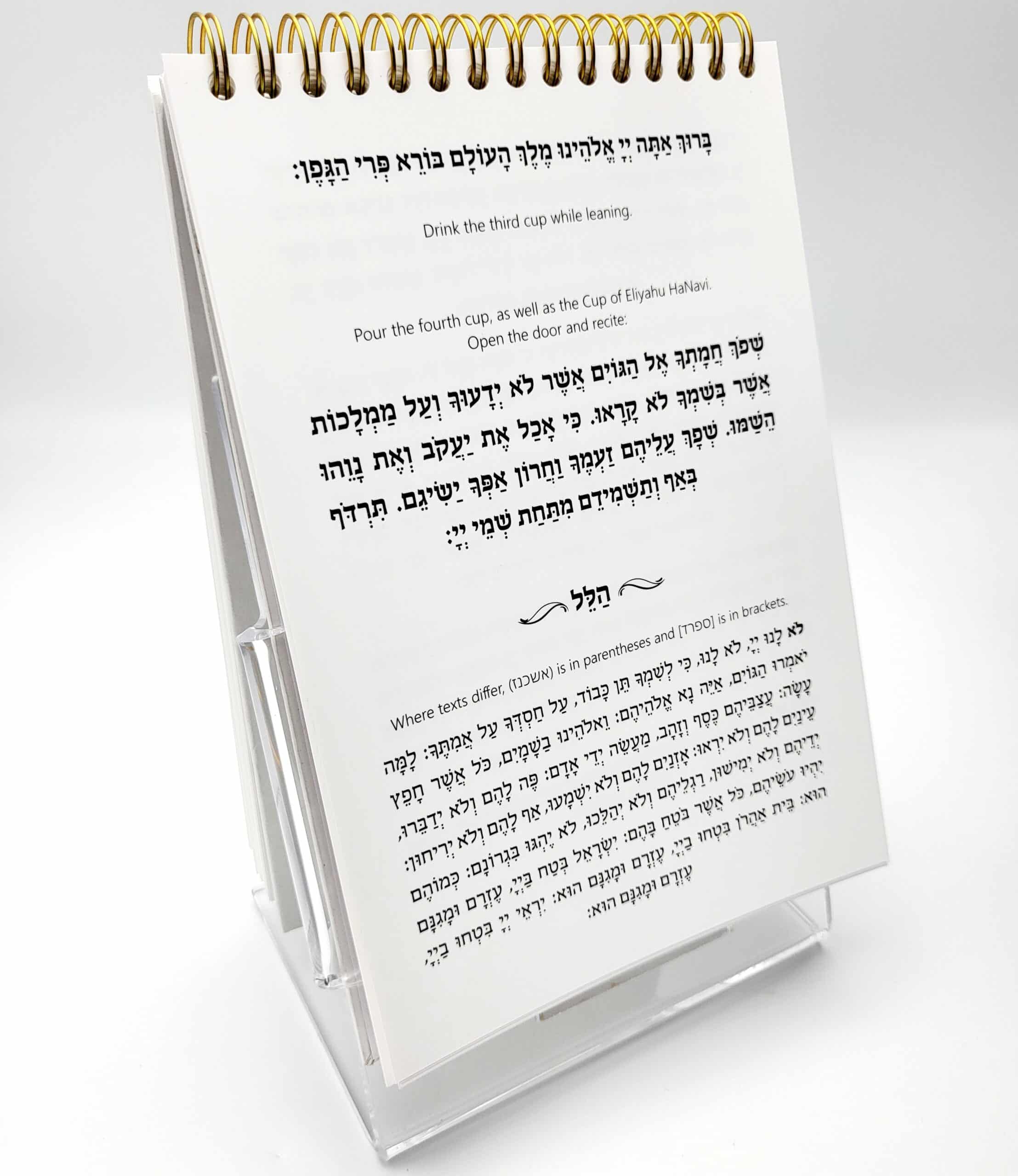 The paper is spill-proof and tear resistant- brilliant! Plus, the stand is fully customizable, able to be laser engraved with English or Hebrew text in a variety of fonts. 
Once I've got you picturing your tablescapes, consider ZStander's gorgeous lucite napkin rings. f you're going away, these are the perfect hostess gift, and if you're making Pesach, you definitely deserve these!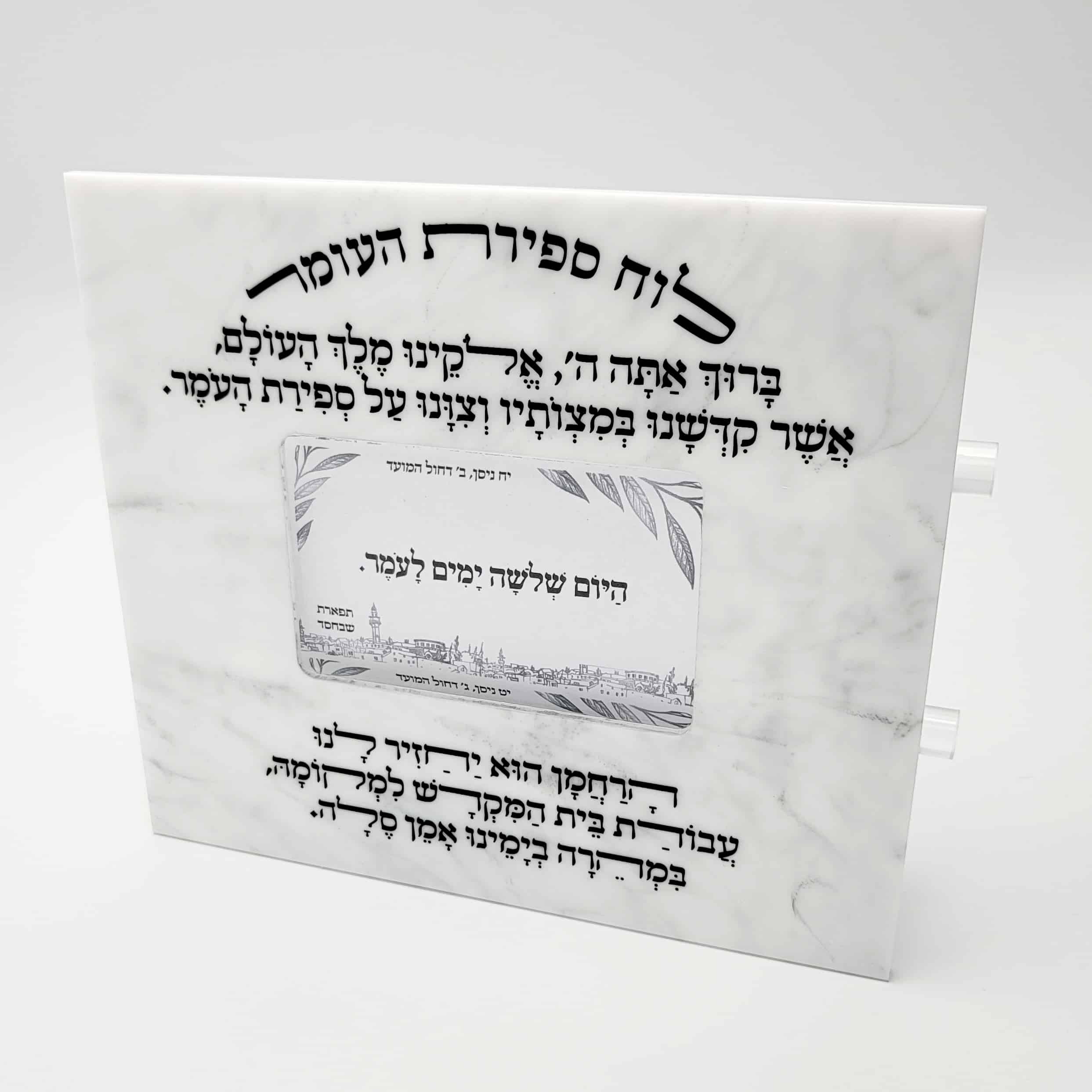 Moving on from Pesach, ZStander continues to bring unique and exclusive products with other new items, a stunning Sefiras HaOmer Scroll. How beautiful is this? The plaque is made of gray marble on a lucite frame, displaying the bracha and the harachaman to say after. The scroll can be easily turned from one day to the next, keeping you on track in your count. 
Shop these new items now using code bcp10 before Pesach and the Omer begin, and browse ZStander's full line of beautiful lucite pieces on ZStander.com.