I think that, as mothers, we try to do our best to instill a love of Shabbos in our homes and make it the highlight of the week (and we're very interested to hear what you do!).
There's some things we all do to make Shabbos a highlight. We eat kinda healthy during the week, but that doesn't mean we say no to treats. We say "Yes!" to treats. But we save it for Shabbat (Well, except for ice cream).
But I wouldn't mind a little help to make it feel even more special. There's so much more meaning, more depth, and more to learn about Shabbat that could enhance our enjoyment even more.
This week, 30,000 children will be coming home with "Shabbos Malkisah" for girls and "Masmidei HaShabbos" for boys, a new booklet from Agudath Yisrael's Ki Heim Chayeinu. There will be 4 booklets, every other week for the next 8 weeks (there's tons in each one…enough enlightening material to last for two weeks!).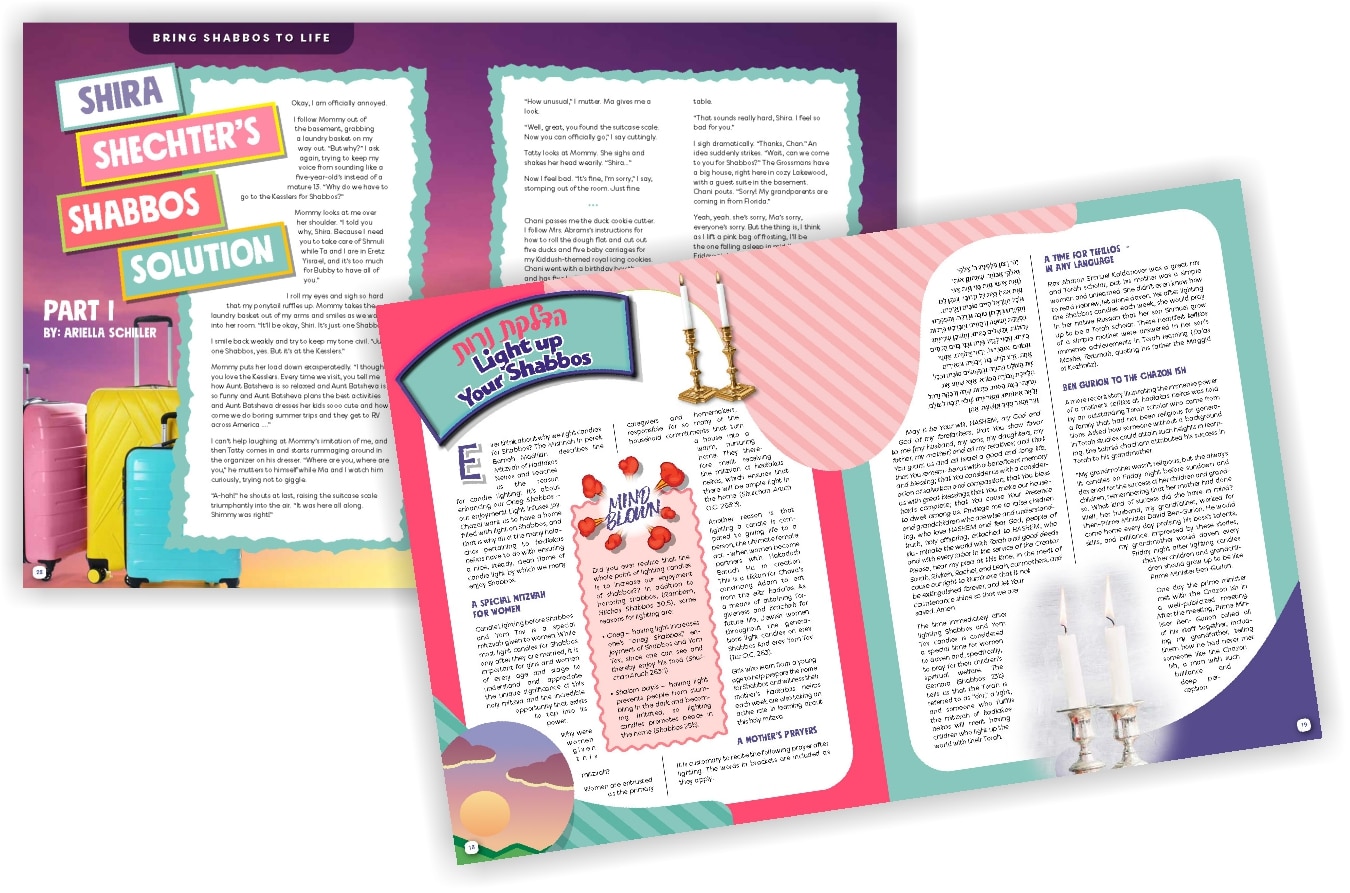 These are just gorgeous. There's so much to learn, so much Shabbos inspiration. I sat down to read and was enraptured, with my kids trying to pull it away from me.
There's stories, contests (there's raffles and prizes for families who go through the booklets together), learning about Shabbos tefillos (and yes, we do learn why food tastes better on Shabbos too)…yes, I'm finding myself and my children connecting more to certain aspects of the day through this material!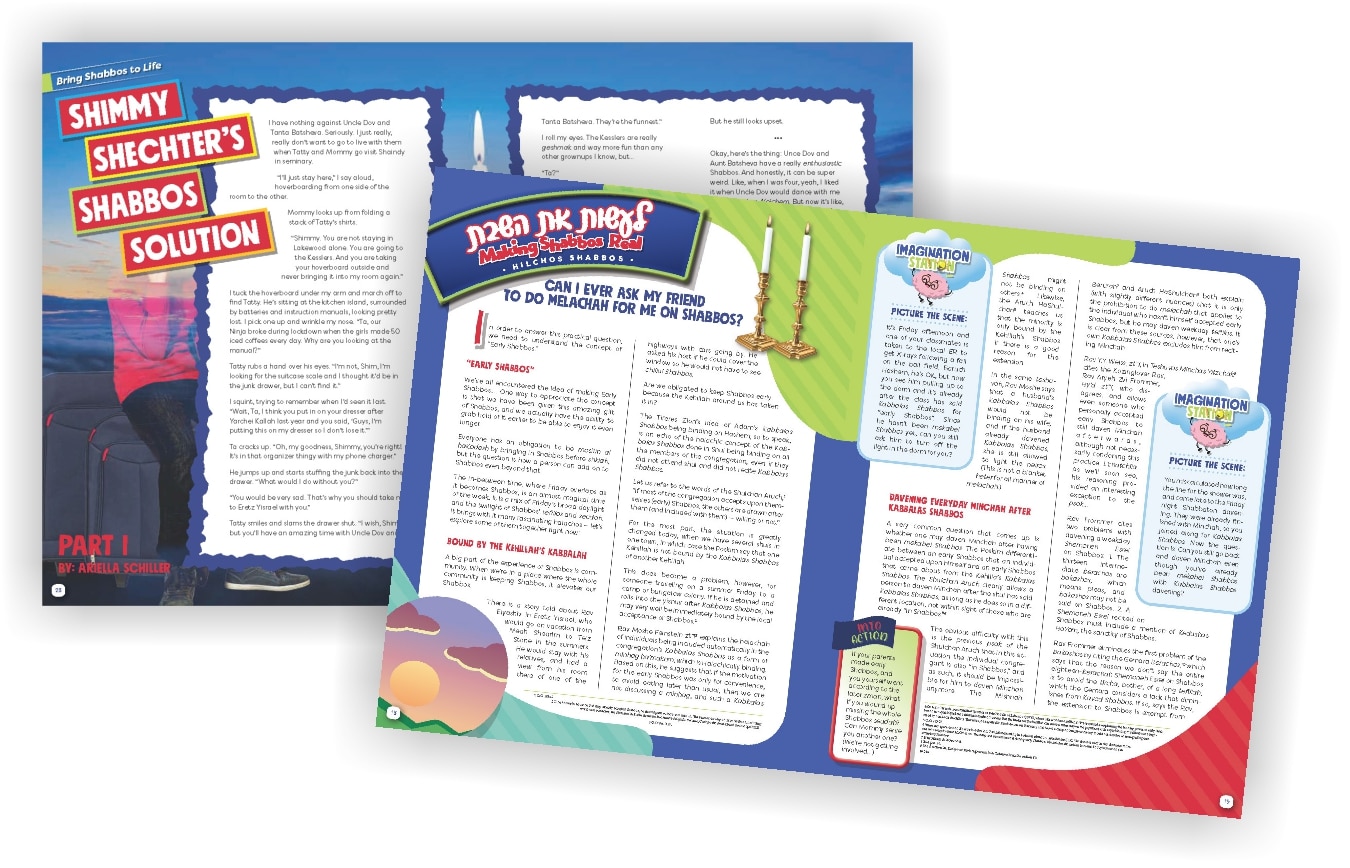 I want to share one small moment that happened a couple of weeks ago.
The butcher had just delivered a box of meat to the doorstep, rang the doorbell, and left. I answered the door and there was the box. It was after 5 p.m., so my younger children were home. As I lifted up the box and carried it inside, I felt like it was time for a dance.
"L'Kavod Shabbos kodesh, l'kavod Shabbos kodesh…" my little kids gathered around me, as we jumped up and down and swirled around as we brought the box of meat into the kitchen in a roundabout way.
But we don't have to wait for the teaching moments to magically arrive. Because Ki Heim Chayeinu is gift-wrapping the lessons and bringing them into our home in one neat little package.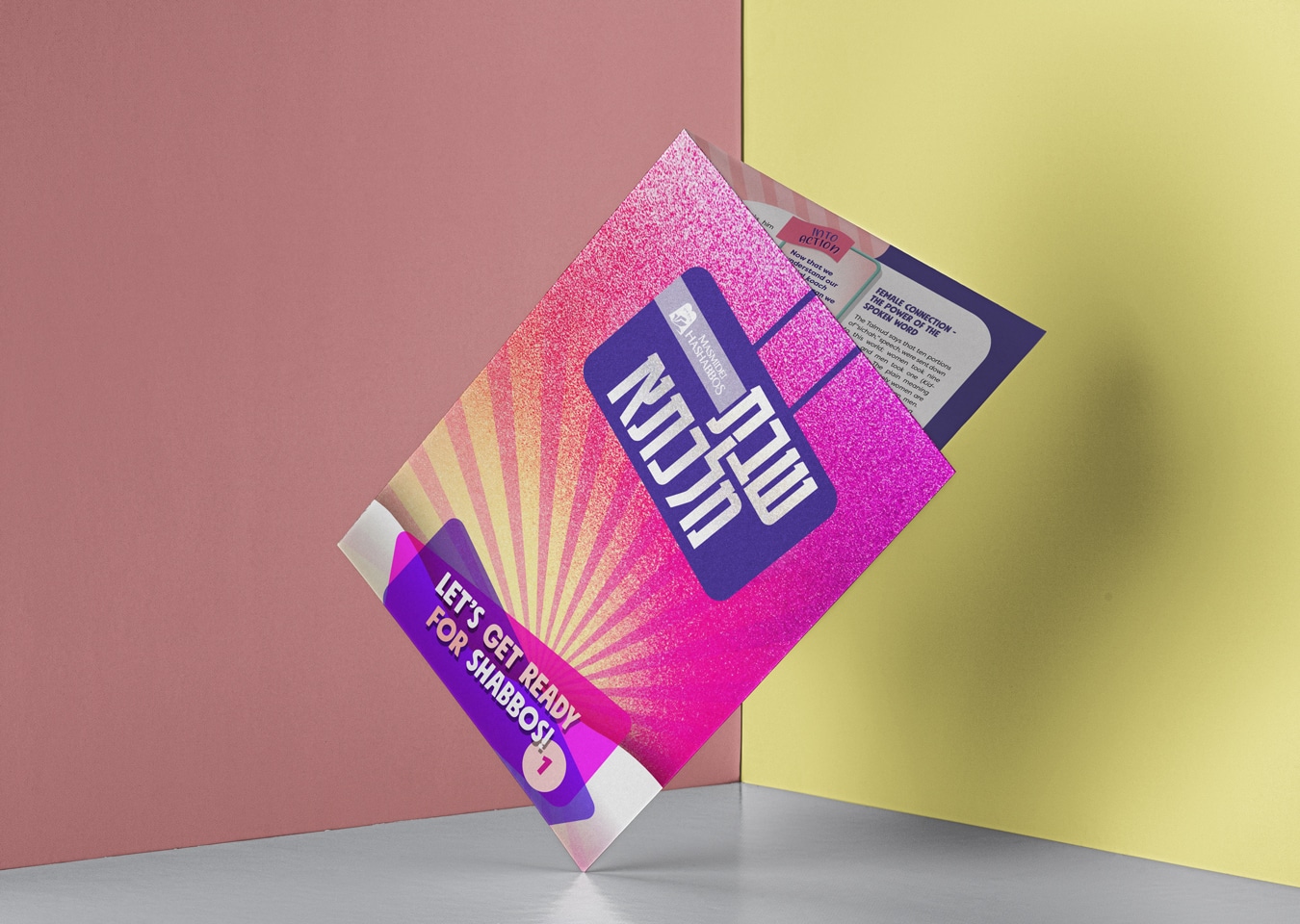 Look for the booklets in your child's backpack or download them here and print!