Three fab uses of a Cheese Board that go way beyond cheese and grapes.
I picked up this porcelain cheese board at Crate & Barrel. It's large, heavy, and I paid $29.99.
Sure, I thought I'd use it as a prop for food-styling. Guess what. I ended up using it constantly. For all kinds of things that are not work-related. For example:
Yogurt Bar.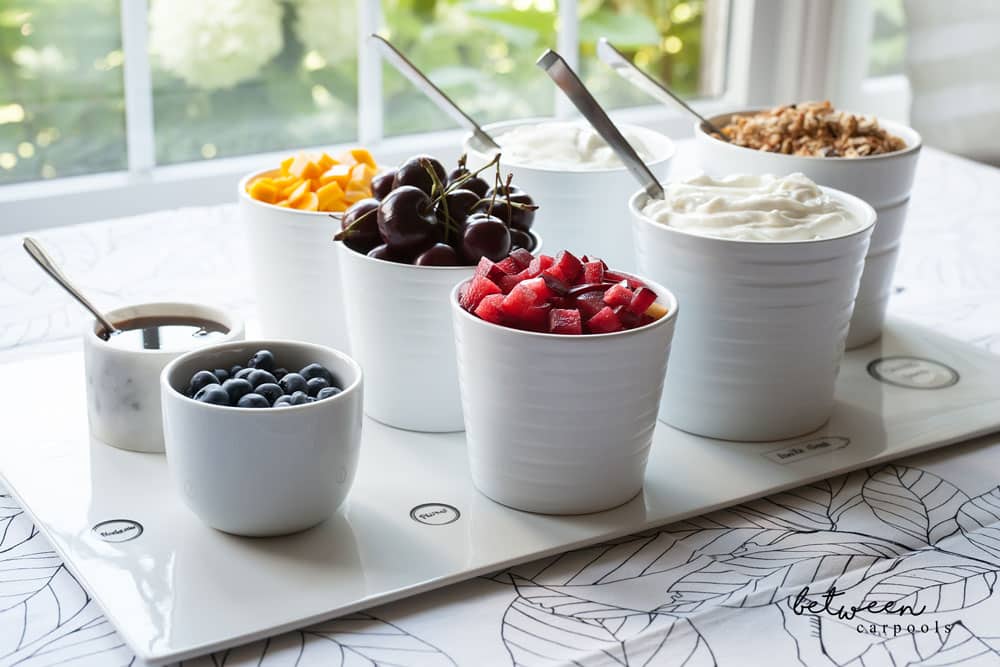 I found these adorable label stickers in IKEA. Adding labels to the cheeseboard is the perfect way to get each item in its place.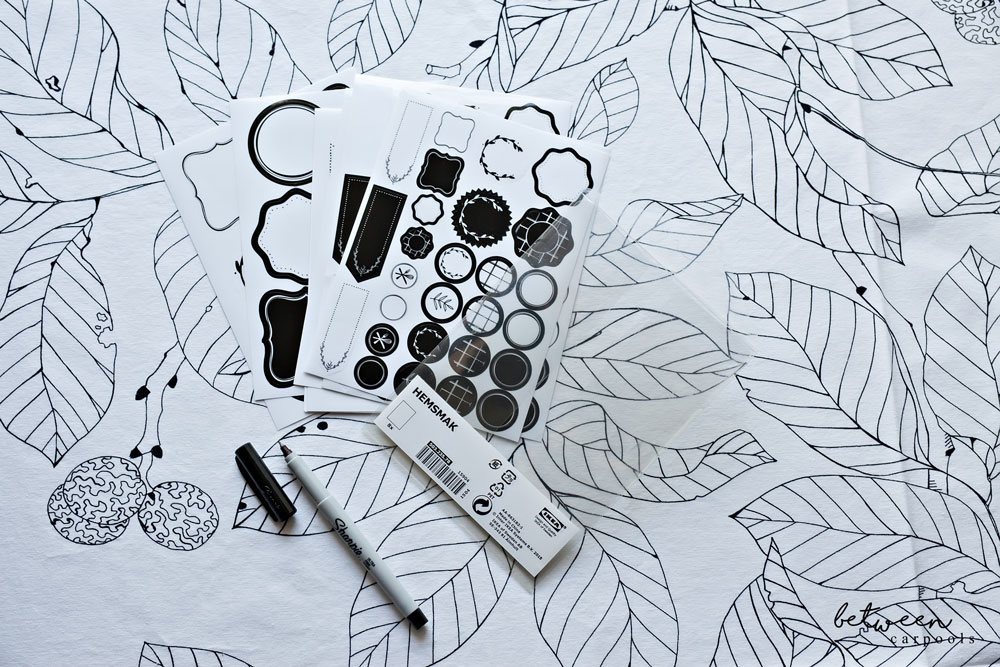 I prepared this yogurt bar for our first BCP meeting, and it was a real hit. Everyone loves Greek yogurt and granola. It always works, no matter what diet you're on or what mood you're in.
Same concept, younger crowd.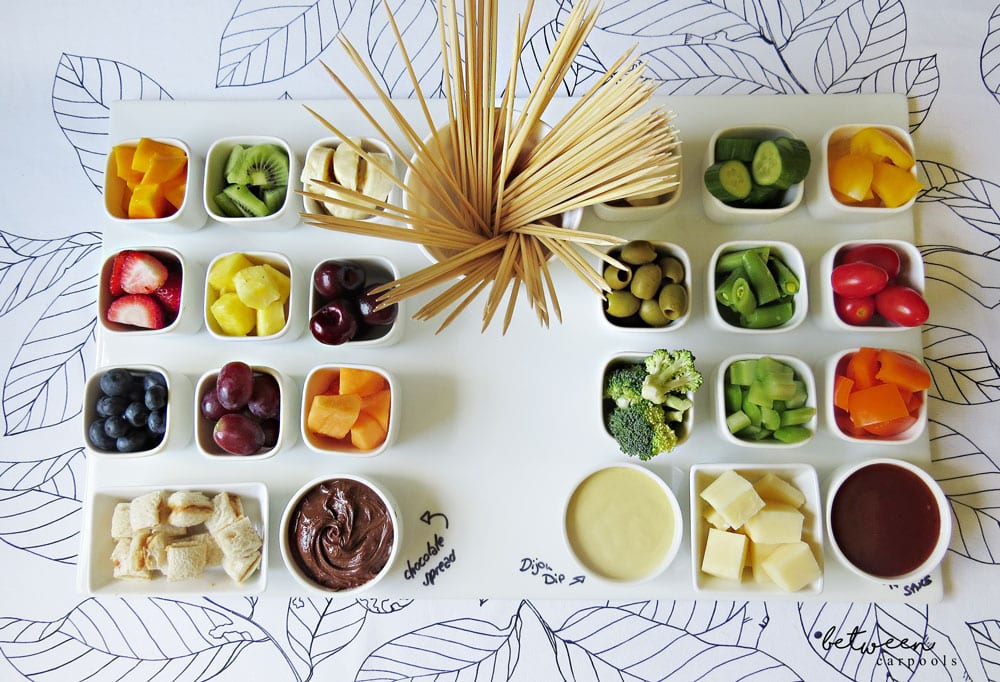 Want to encourage your little ones to taste new fruits or veggies? Just add some skewers to the equation and I guarantee success.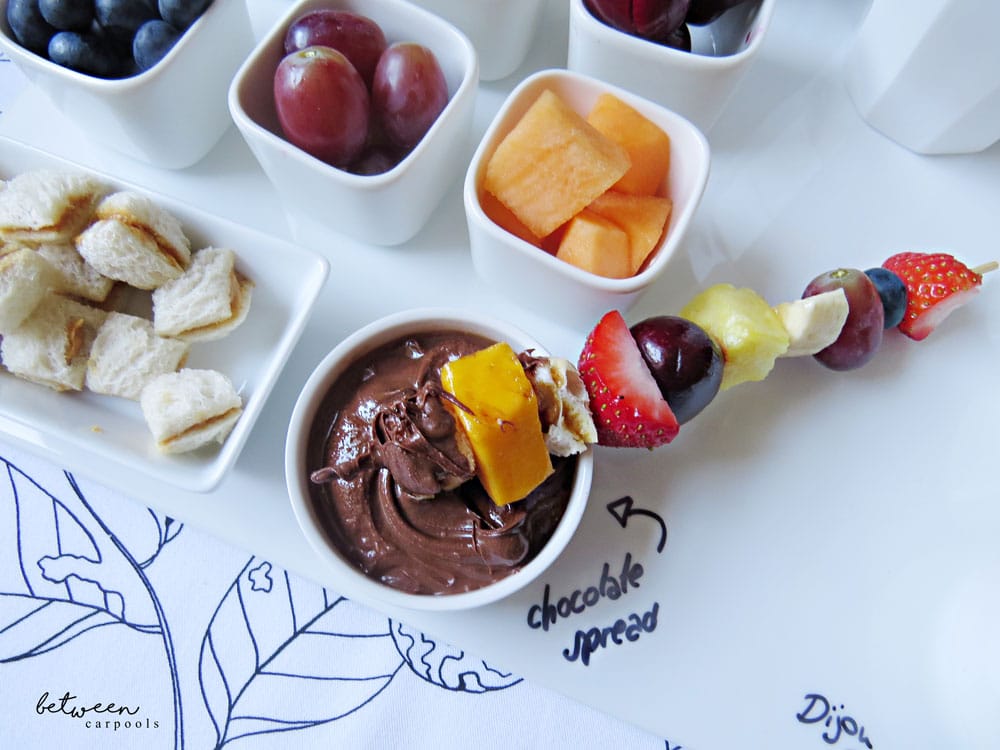 Oh, and dipping sauces. That always helps. I used Expo dry erase markers to write directly on the board. Not that my little ones read yet, but I figured you'd like to know what's in the round bowls.  
This is a totally different use, yet functional all the same: here is our Erev Shabbos Chart.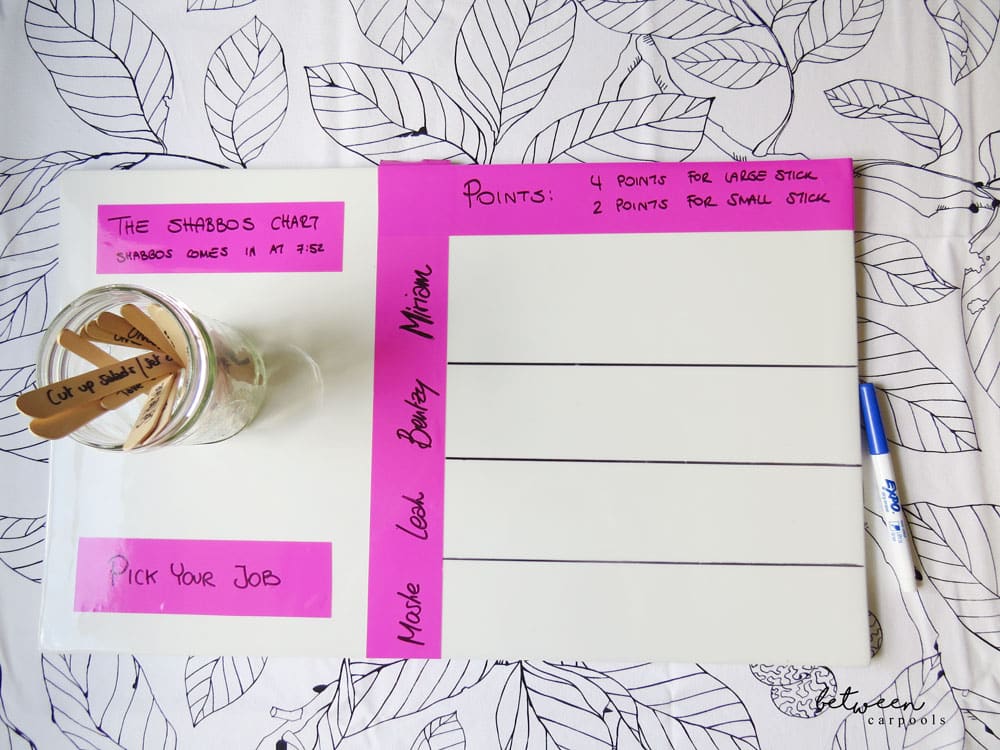 I found this awesome Dry Erase Tape (which is totally not necessary but I still liked it too much to leave behind) in Target the other day (Click here to see what else I find in Target). I figured I could create a fun way to get the kids involved with the Shabbos prep. Each child picks one large stick (big job) and two small sticks (small job) and once the job is completed, he can write his points in. The remaining sticks are extra credit. Since this is dry-erase tape, you can erase the time Shabbos comes in from week to week and replace it with a new time.