Ohr Naava's Ignited program launches this week!
You're waiting for that spark before Rosh Hashanah…you are waiting to be ignited. So come be there!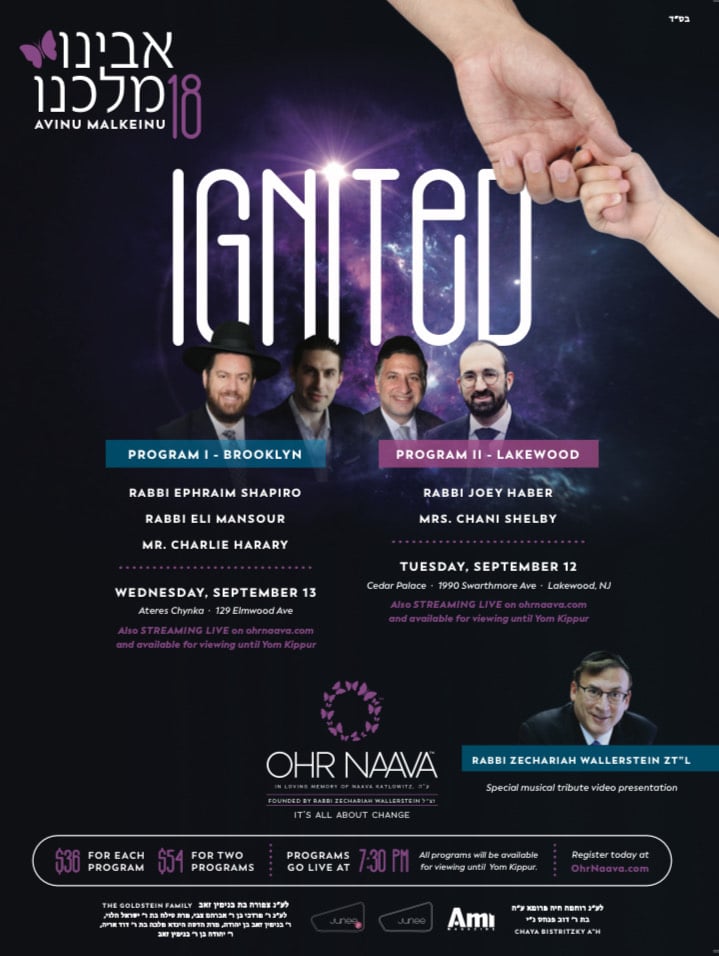 If you're in Lakewood or Flatbush, come join IGNITED live on September 12th (in Lakewood) and September 13th (in Flatbush)! There's nothing like being there live.
If you're anywhere else in the world, you can watch either or both programs online!
But you better catch them while you can…Ignited is only available until Yom Kippur.