Getting involved in shidduchim has never been easier, and never been more fun. Visit www.newlyreds.com for all the info, and get our take, below.
Here at Between Carpools, some of us are just dipping our toes into the shidduch field, while others are knee-deep. And we've come to learn that even in the best of times, shidduchim just isn't simple. There are so many factors involved, from making the resumes and getting the resumes, the phone calls, the voicemails, the back-and-forth with the shadchanim…it can be endless and overwhelming.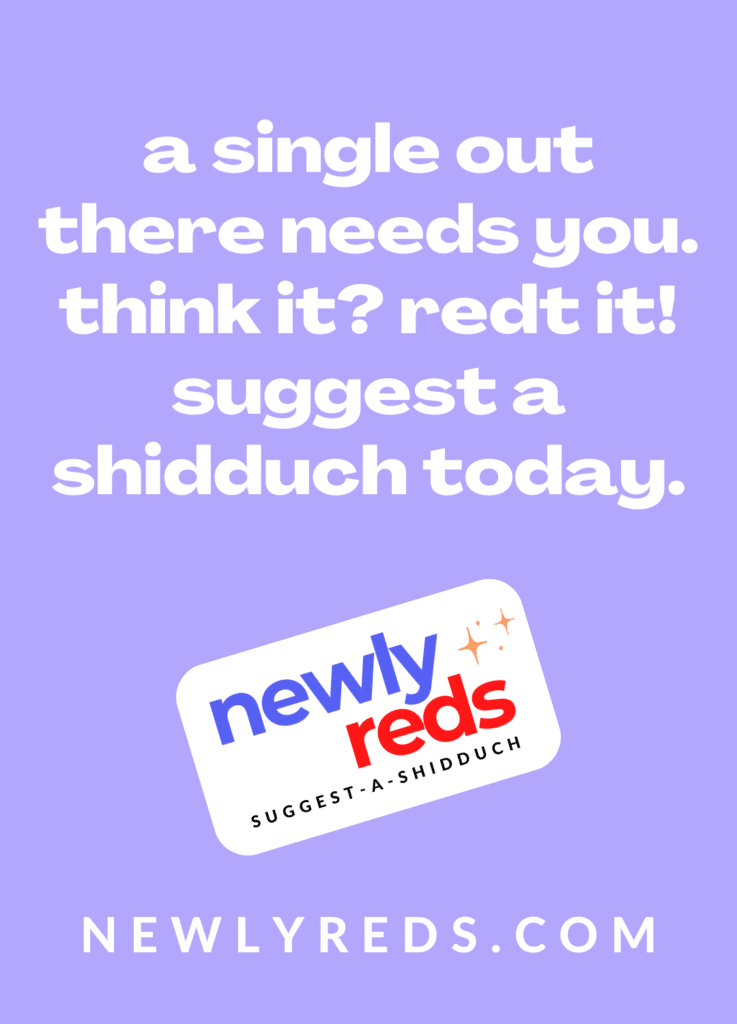 We're always excited to hear about innovations in the shidduch scene. So when we heard about NewlyReds, we were so excited to share. NewlyReds' mission is to help you, the everyday person with a great shidduch idea, suggest a shidduch. How? Through NewlyReds, you can hand off your idea to an experienced shadchan to redt. So often, it's friends and family who have the best shidduch ideas: people who aren't necessarily shadchanim. But, they aren't always comfortable to call their friend/neighbor/cousin or they're scared they are just going to be blown off. What if you could take your idea and give it over to a shadchan who can take your idea and make it a reality? It's so smart!
The details? You'll visit the NewlyReds website here, and you'll fill out a simple form with the relevant details ( if you don't have internet access, you can email or fax in your suggestion). Within three weeks, a shadchan will get back to you with the next steps. Yes, your suggestion that you thought of out of nowhere really can lead to a shidduch! Worried to redt a shidduch a little too close to home? You can redt it anonymously and the couple won't know it came from you. If your suggestion leads to a first date, you get a NewlyAward! That's a gift card to restaurants, clothing stores, and more. And if your suggestion leads to an engagement, not only do you get a huge mitzvah, but you get a portion of the shadchanus too.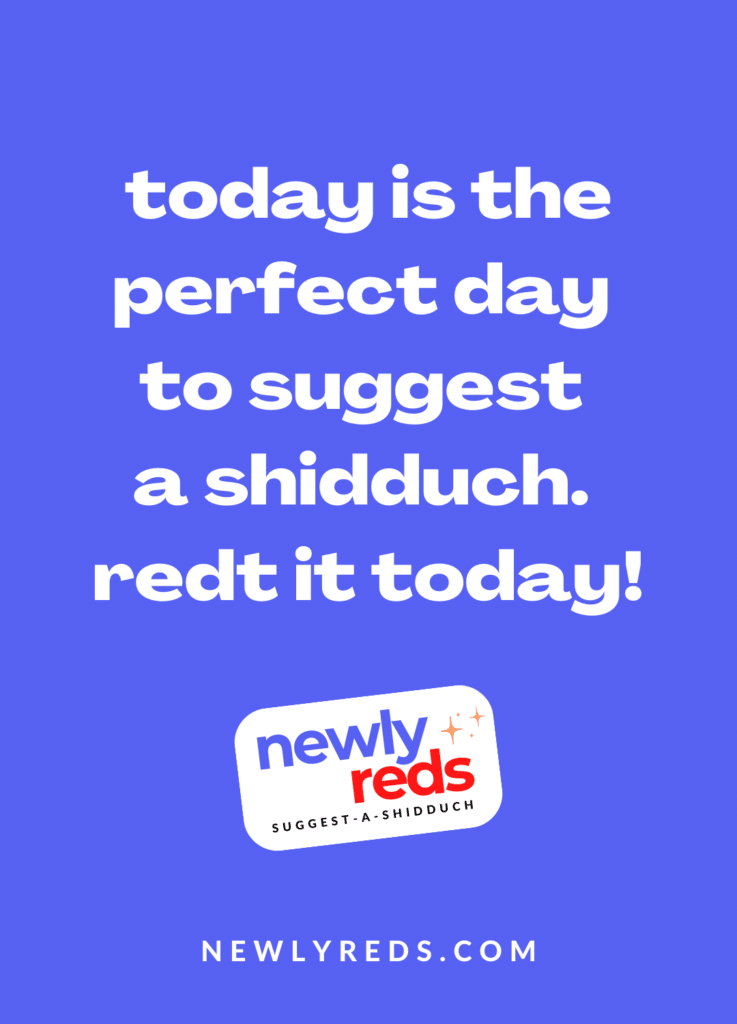 We know first-hand, there's nothing like hearing a great idea for our children. And when we have a great idea ourselves that we just don't have the ability to pursue, we can't wait to hand it off to NewlyReds. NewlyReds has 40 experienced shadchanim waiting to hear your suggestions. Visit www.newlyreds.com for more information, answers to your FAQ's, and to send in your first suggestion!