Hosting a Chanukah party has never been easier. Visit partysoiree.com to find your favorite party, or check out our favorites below. Plus, keep reading for a special promotion!
So you're planning a Chanukah party. The date is set, the guests have confirmed, and the plans are starting to form. The bulk of the work is still ahead:
Paper goods from here
Serving dishes from there
Tablecloths online (oops, color was off, return, reorder, hope for the best)
Allllll the centerpieces, florals, everything that makes your tablescape pop.
And that's before planning the food!
There's another way. With Soir'ee, you can get your ENTIRE party delivered the day before your event. By full party, we mean A to Z, you don't have to do a single thing! We've featured Soir'ee before (read our previous review here!) but now, special for Chanukah, Soir'ee added gorgeous Chanukah themed designs to every one of their parties.
Everything you need (everything. The tablecloths, vases, florals, centerpieces, place settings, glassware, sweet table decor, and coordinating Chanukah personalized designs) is delivered to your door the day before your event. You set up your tablescape (it comes with directions, don't worry!), host your event, then the items you used are picked up the next day. Yes, it's actually that simple.

Here's another thing we realized ourselves–Soir'ee doesn't only save us time and give us gorgeous results. We've saved money too vs. running around and trying to collect everything on the party/simcha checklist. When we DIY, it always adds up to more than we thought it would. With Soir'ee, though, there are no surprises.
Let's see some of our favorite Chanukah parties!
The Winter White Party is just perfect for Chanukah. Gorgeous, ethereal designs with stunning details really make this party stand out. You get everything featured here.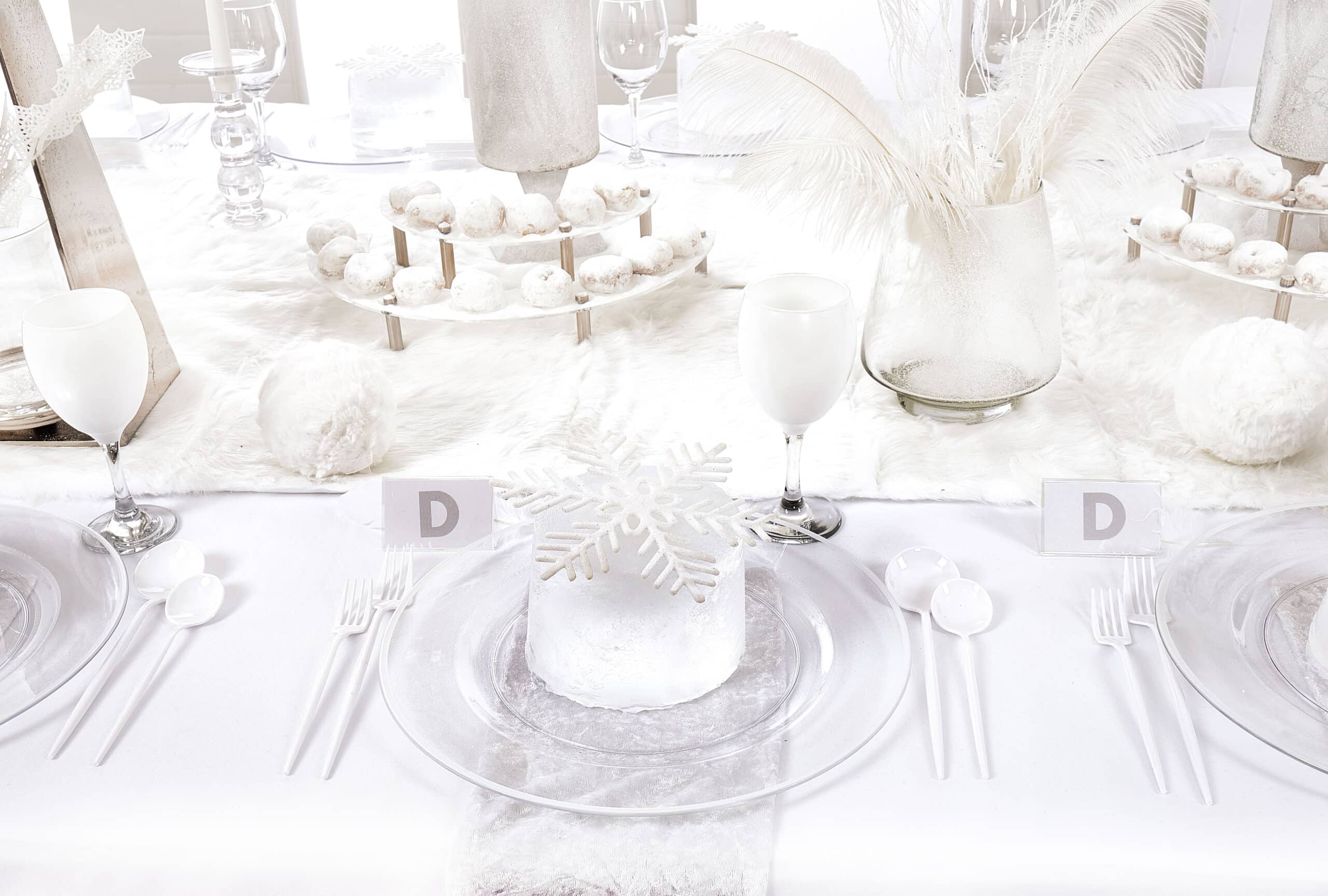 The centerpieces, serving dishes, the fur runners, the flowers, everything!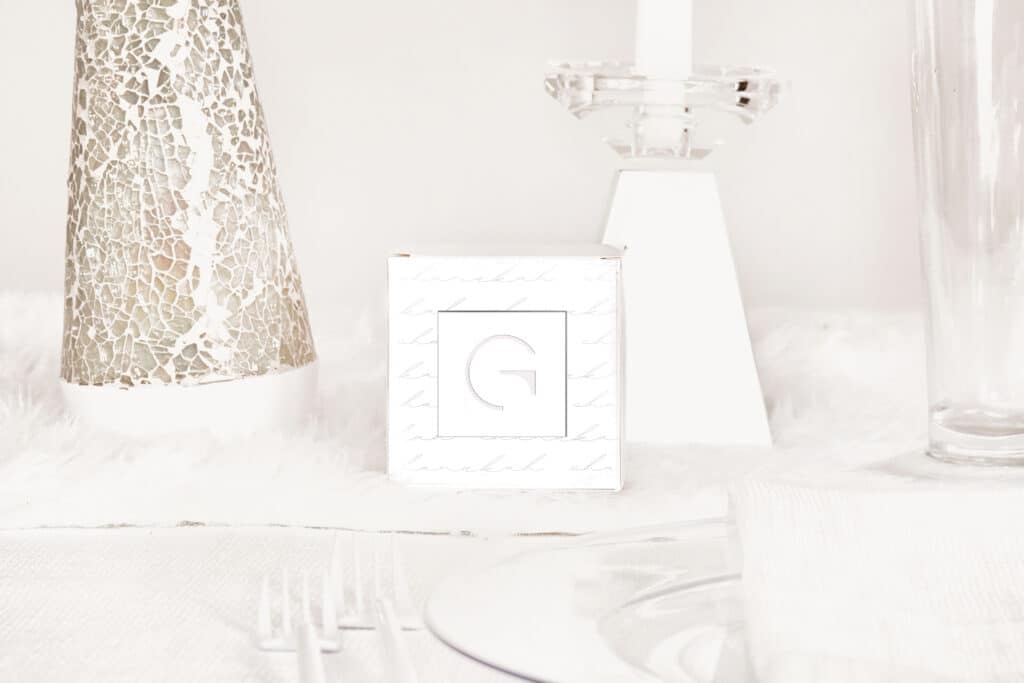 Plus, you can personalize different features to really make your party pop.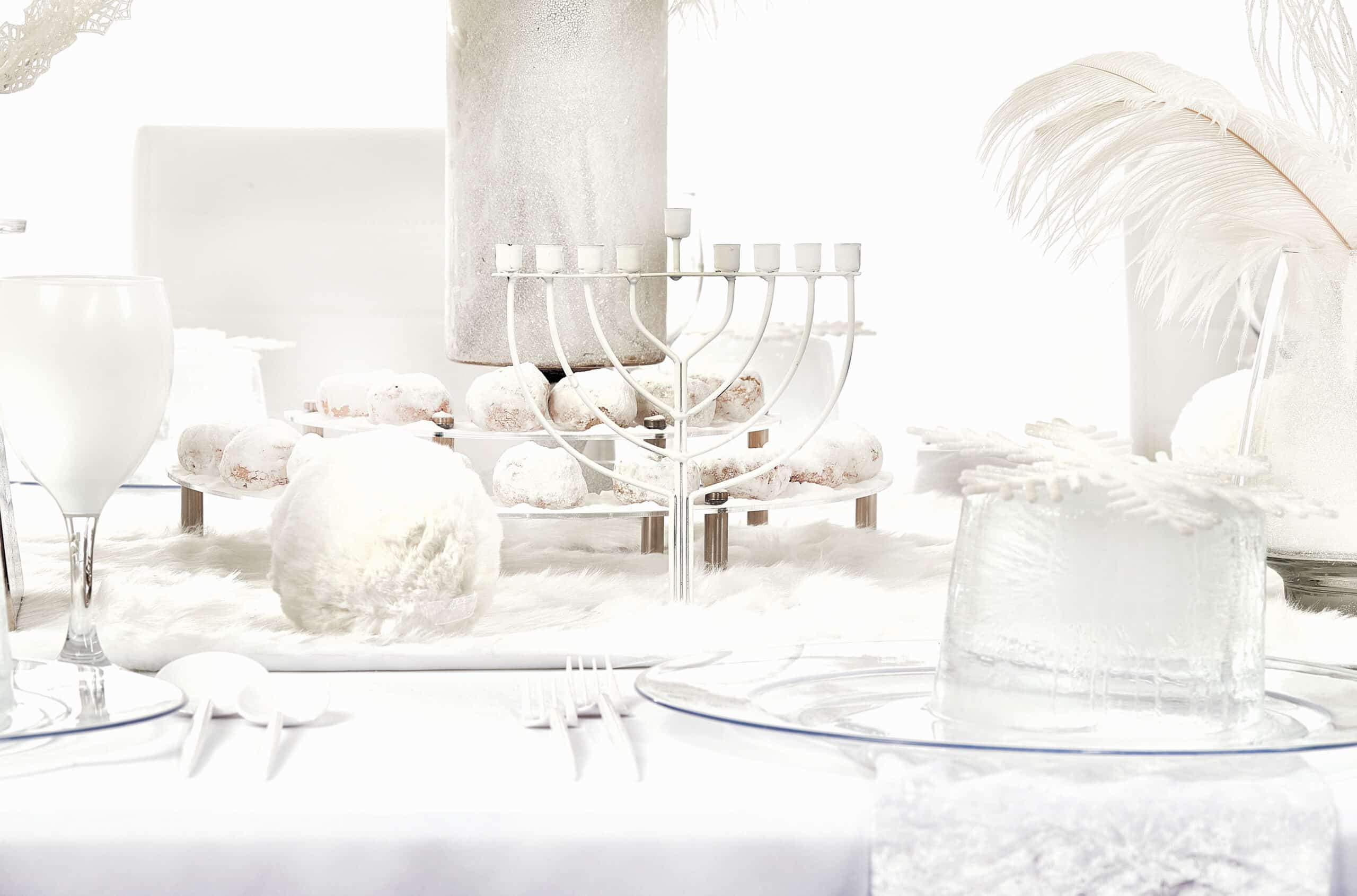 This party is super popular this season.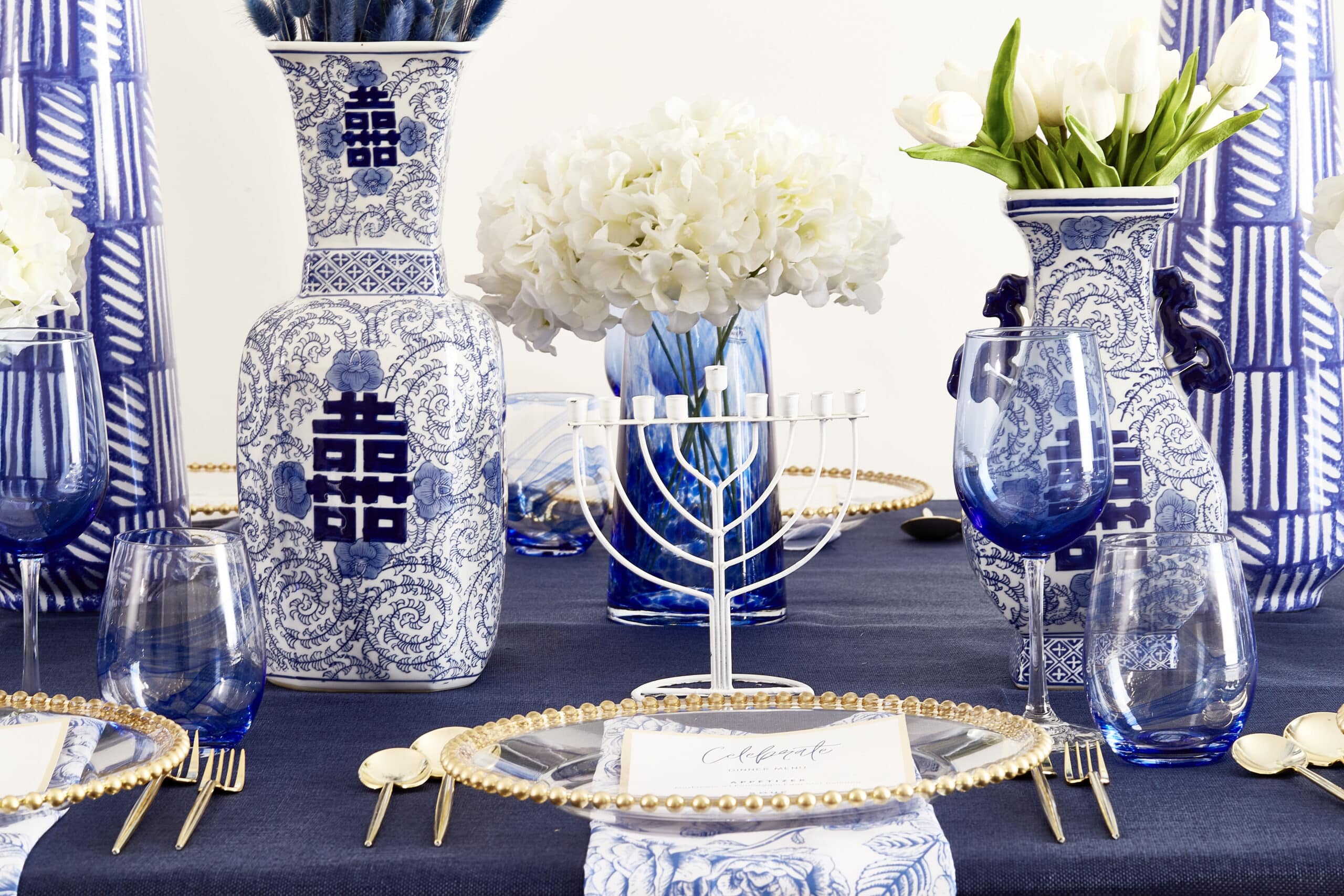 Next, the Cobalt Party. Don't these blue and white details just say 'Chanukah?'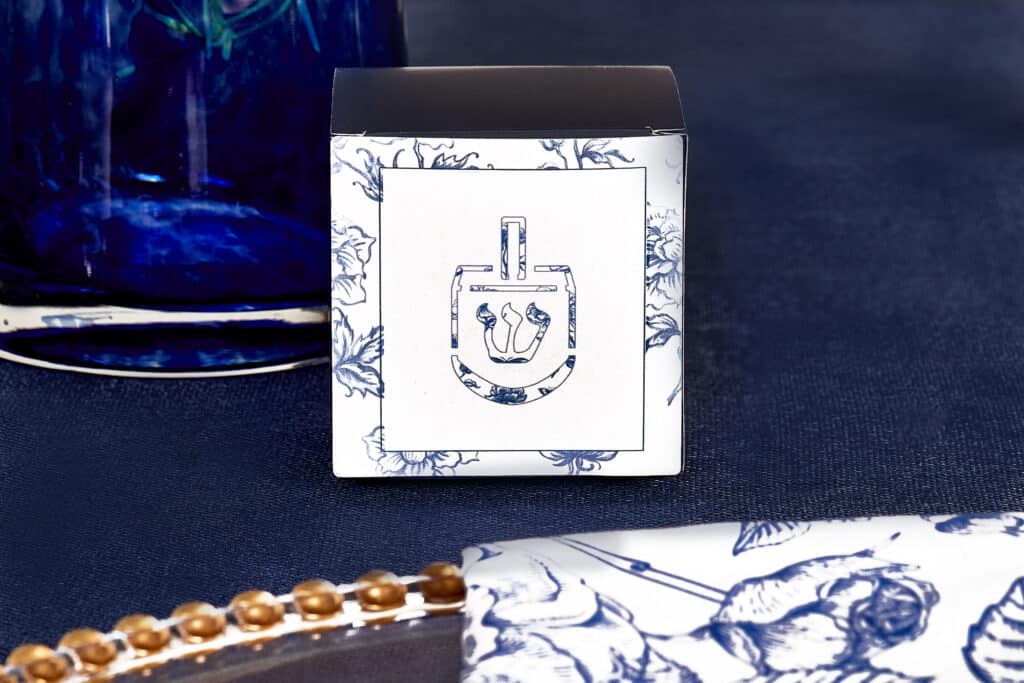 The dreidel design is so elevated and ties the whole party together. These pictures speak for themselves!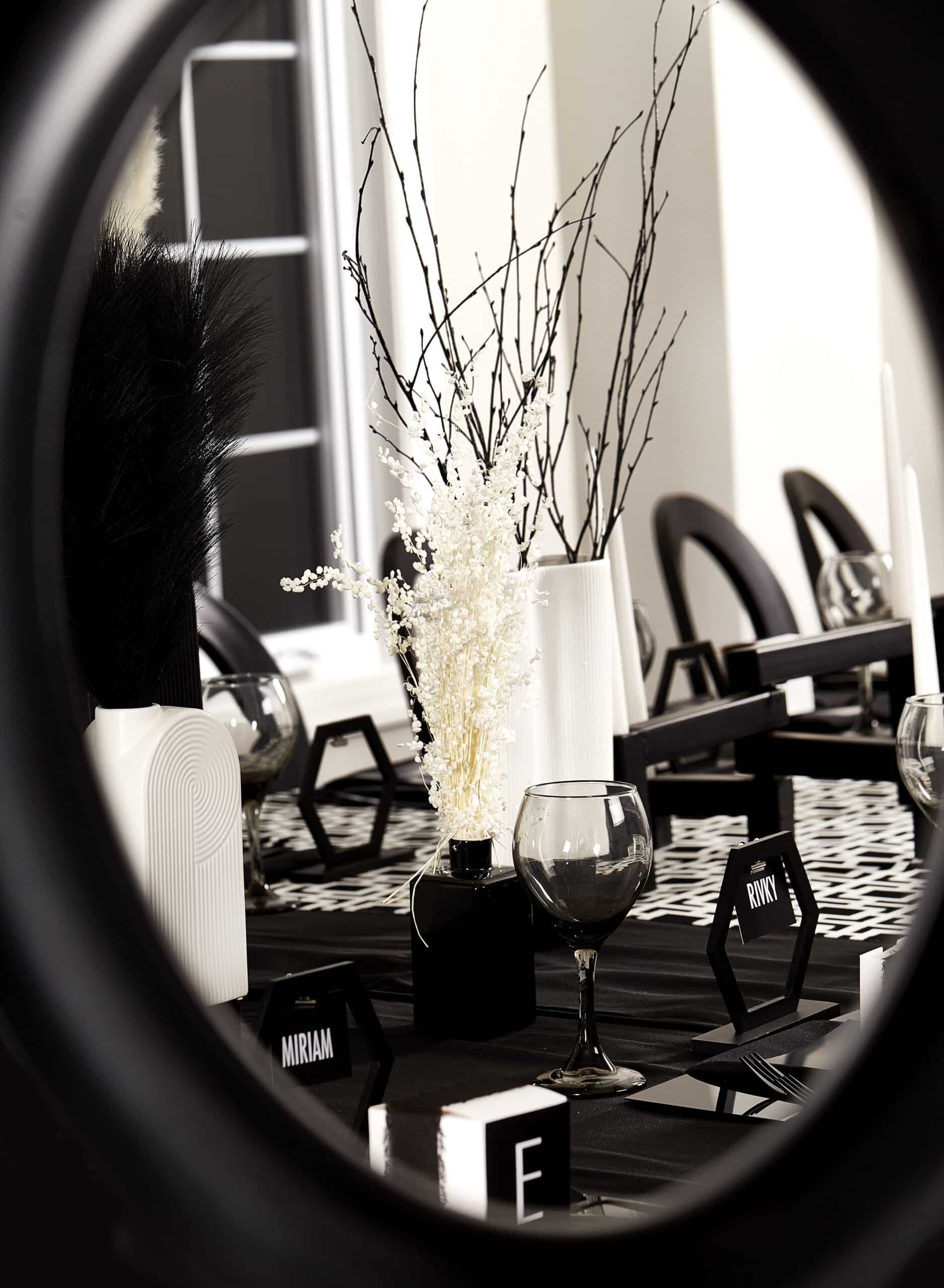 Last, the Black and White Geometric Party. This party is modern and super sharp. It's tempered by beautiful black and white textured florals that make the whole party pop.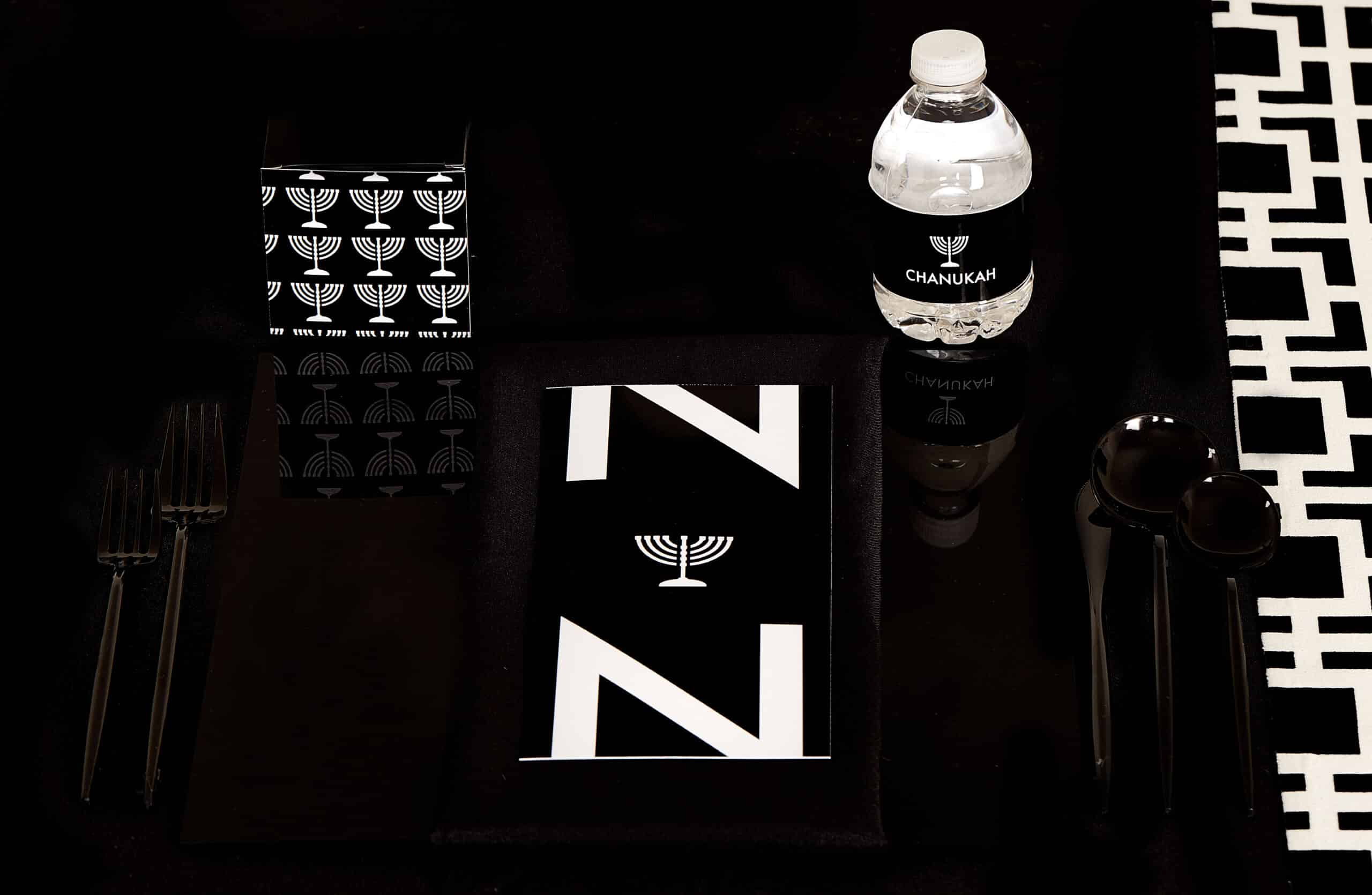 And the black and white Chanukah details are so cool!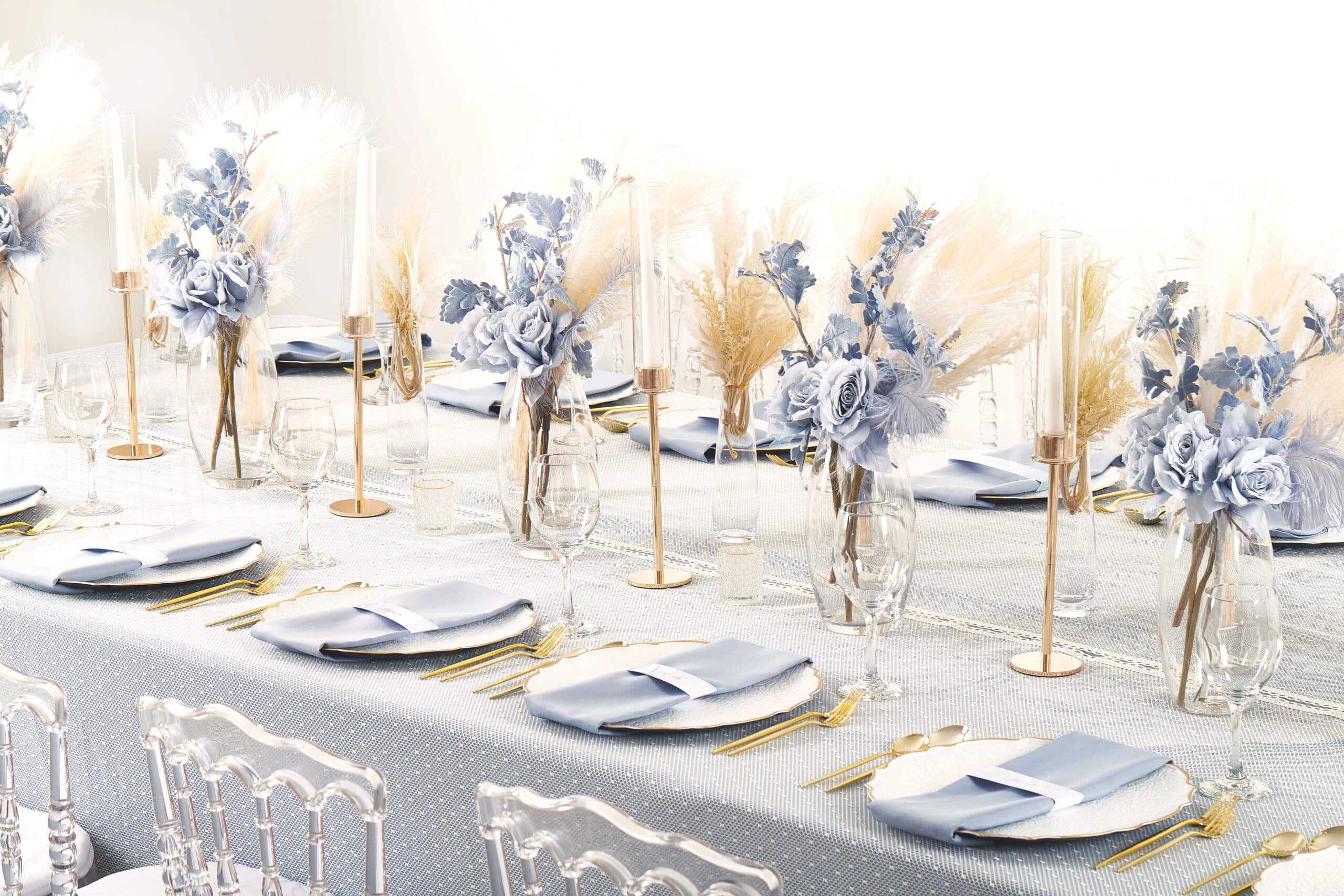 Read our previous round-up featuring the Dusty Pink and Dusty Blue parties,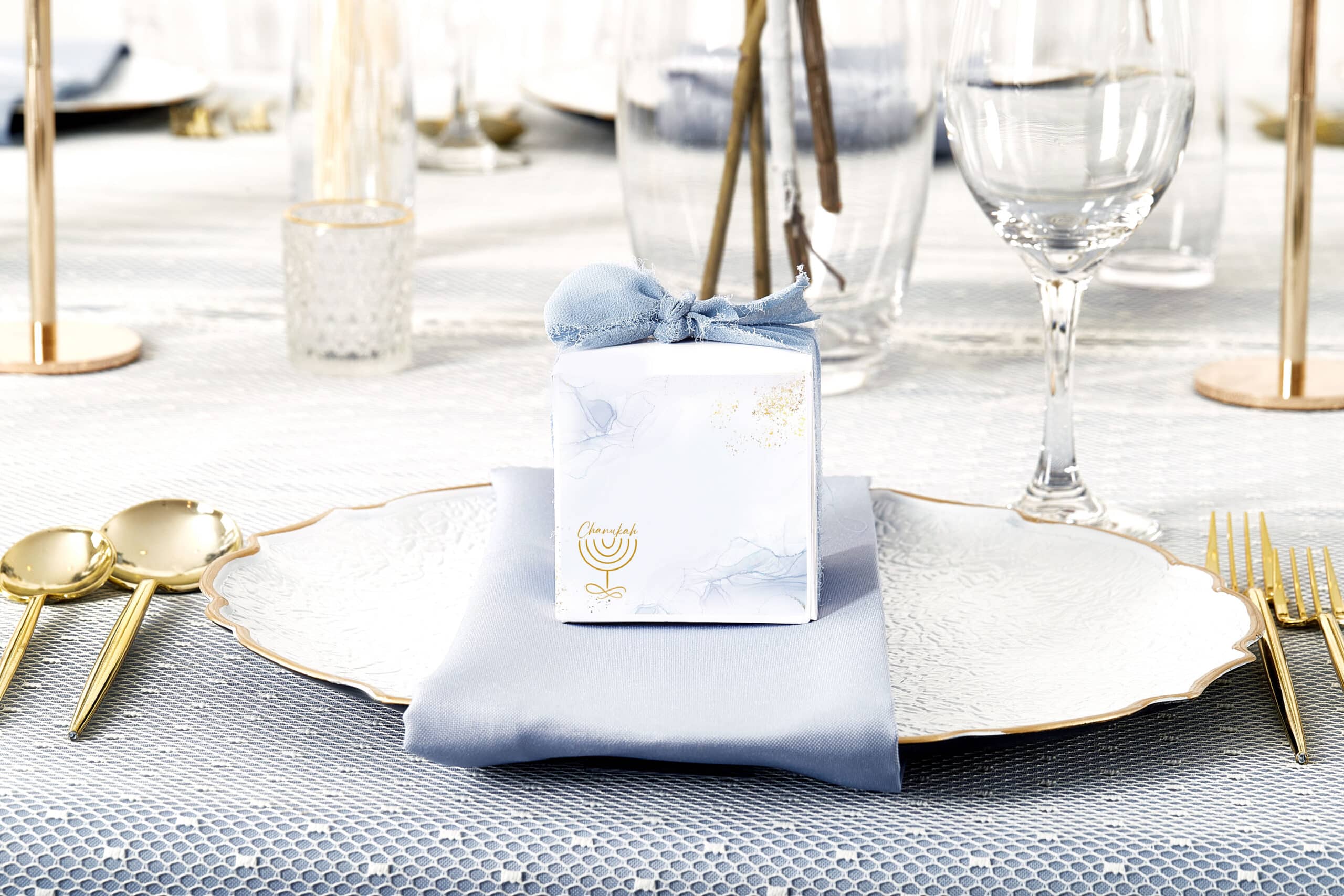 shown here with their unique Chanukah tie-ins too.
Does hosting a party like this sound too good to be true? Let's hear from some customers.
M. E. said, 'The best part of my experience was the convenience of unboxing a ready party without doing a minute of work. I would 100% use Soir'ee again!'
Y. F. said, 'I had a wonderful experience making an Upsherin party using Soir'ee. The packages were so gorgeous-real showstoppers! Everything was provided on a high standard form A-Z and the price was just amazing! The best part of the experience was that I didn't have to brainstorm the setup or theme, or spend time shopping around. Everything came packed beautifully and the event was really enhanced with all the beautiful items. I would absolutely use Soir'ee again and I highly recommend their service-its the best thing I ever did.'
Visit partysoiree.com to book your Chanukah party or for any upcoming occasions throughout the winter. Book soon to ensure availability!
Follow Soir'ee on Instagram to see all new parties and updates.
And special for our readers, book your party before November 15th and receive 5% off and coordinating personalized Chanukah-themed napkin bands matching to your party set as a bonus.