Back for their 8th season, PcPops has become your trusted, go-to source for all your Mishloach Manos needs! Whether you're making your own and just need a finishing touch or you want it all done for you, there's something for everyone.
Everyone has their own Mishloach Manos system. Some years are for DIY-ing every themed detail, some years are for dropping a few things in a 'Freilichin Purim!' bag, some years are for buying pre-made packages… and most years are somewhere in the middle.
PcPops take peanut chews to a new level! Think delicious taste, stunning presentation, perfectly wrapped… it's the perfect Mishloach Manos. Not sure how PcPops fits into your Mishloach Manos plans? One thing we love about PcPops is the ability to customize and get exactly what you're looking for.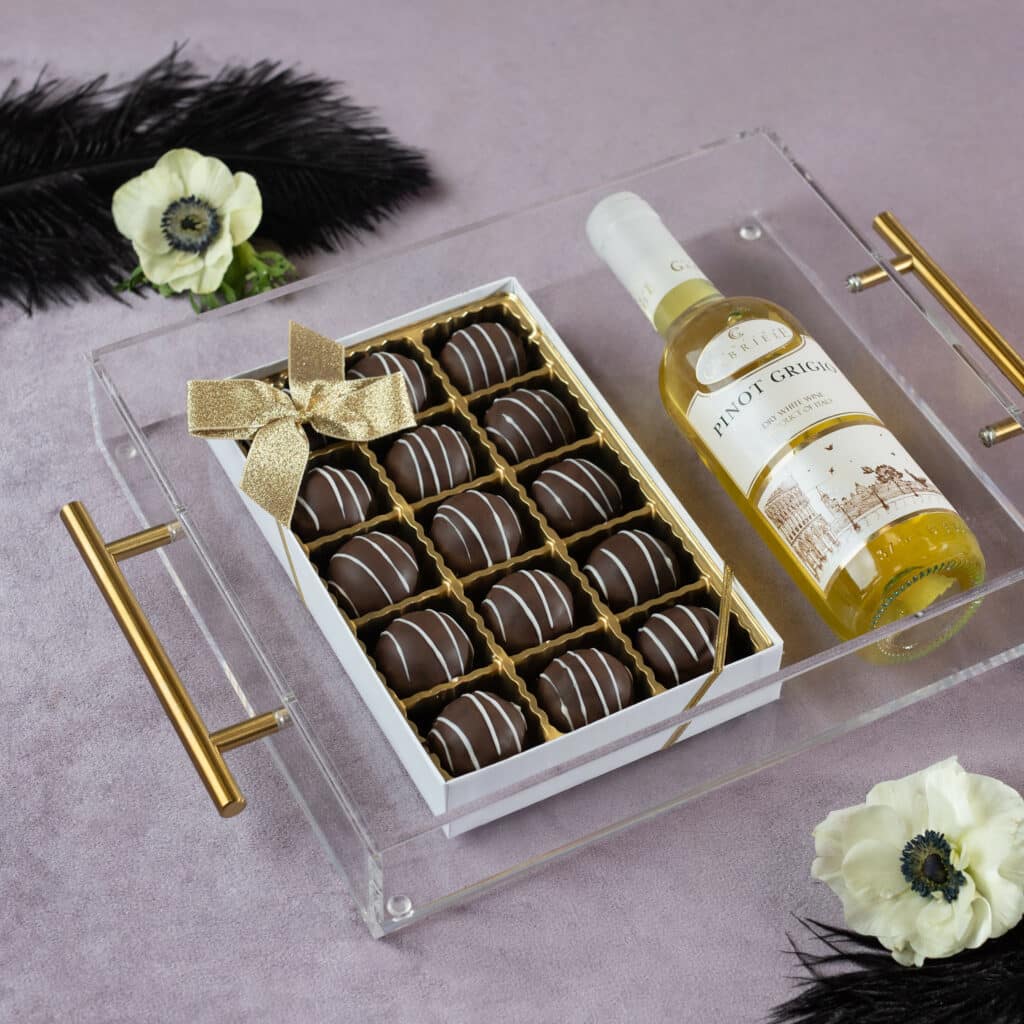 Want to put together your own Mishloach Manos and just need that finishing touch? Their classic gift boxes in various sizes will complete that look. Need those extra-fancy ones for your machatanim or boss? Check out their lucite collection of gifts wrapped with their signature peanut chews. Or if you really want to impress, check out their charcuterie board that has a real wow factor! Don't want to be busy with Mishloach Manos at all? Place your order and they'll deliver it straight to your door… talk about easy.
This year, they've added a kids mishloach manos line so you can get all your Mishloach Manos ordered, delivered, and done.
PcPops delivers in Lakewood and surrounding areas, Brooklyn, the Five Towns, Monsey, Passaic, and Monroe. Additionally, pickup locations are available in Flatbush and Baltimore. Live out-of-town? Most items can be shipped as well.
Visit www.PcPops.com to see all their gorgeous options or send a WhatsApp or text to 732-523-5101 for any questions or assistance. If you want a copy of their full brochure, reach out to pcpopsorders@gmail.com
Need corporate gifting? PcPops has a whole section just for you here, reach out about their custom logo cookies and customized ribbon with your logo on it.
And now, for the best part! PcPops has given BCP readers an early bird promo! Use code bcp10 at checkout on your order ($180 minimum) and you'll receive 10% off! Act fast to get your Mishloach Manos checked off your list and get the discount, this code will only be active until January 29th. Check out their website and find exactly what you're looking for, or shop our picks below.