This is the quickest way to keep all your pool toys and tires (bike, stroller, and even car included!) pumped up. Keep this pump in your car and you'll be able to get yourself to a repair shop too!
When you get to your car and see a flat tire (or if your air pressure on one tire is simply low), chances are your tire has a slow leak. You don't even have to change to a spare if you are a reasonable distance from a repair shop – if you can just pump it up enough to get you there. 
If your flat tire happens in an area where Chaveirim (or similar) volunteers are around, they'll happily get you on your way. (Mi k'amcha Yisroel!!) But if you aren't, you might be in for an expensive service call.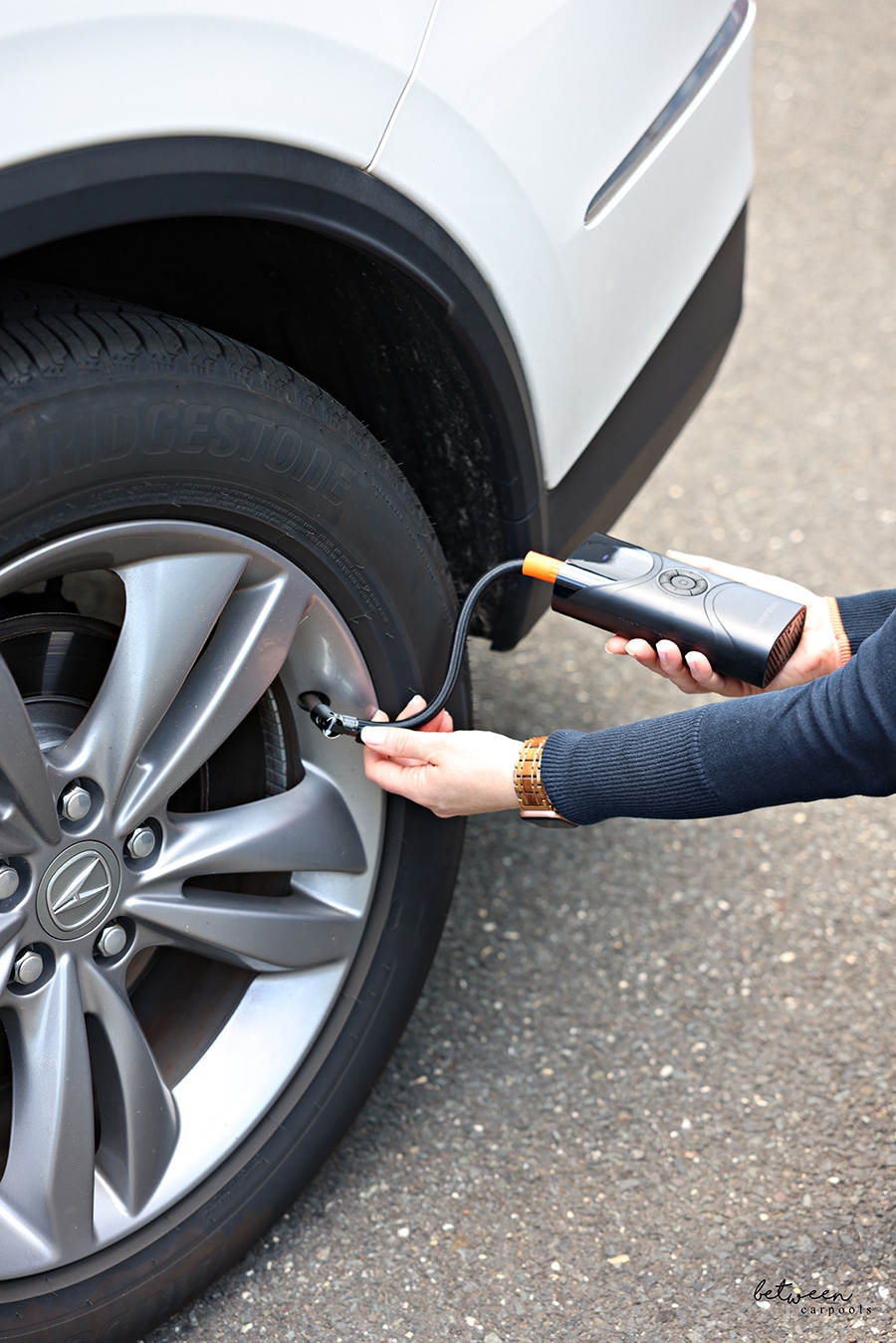 Not if you keep a pump in your car! Pumps are available in wireless, rechargeable models or models that can be plugged into your car power outlet or a regular wall outlet. Set the pressure level you need, connect the nozzle and it'll inflate your tire and get you back on the road.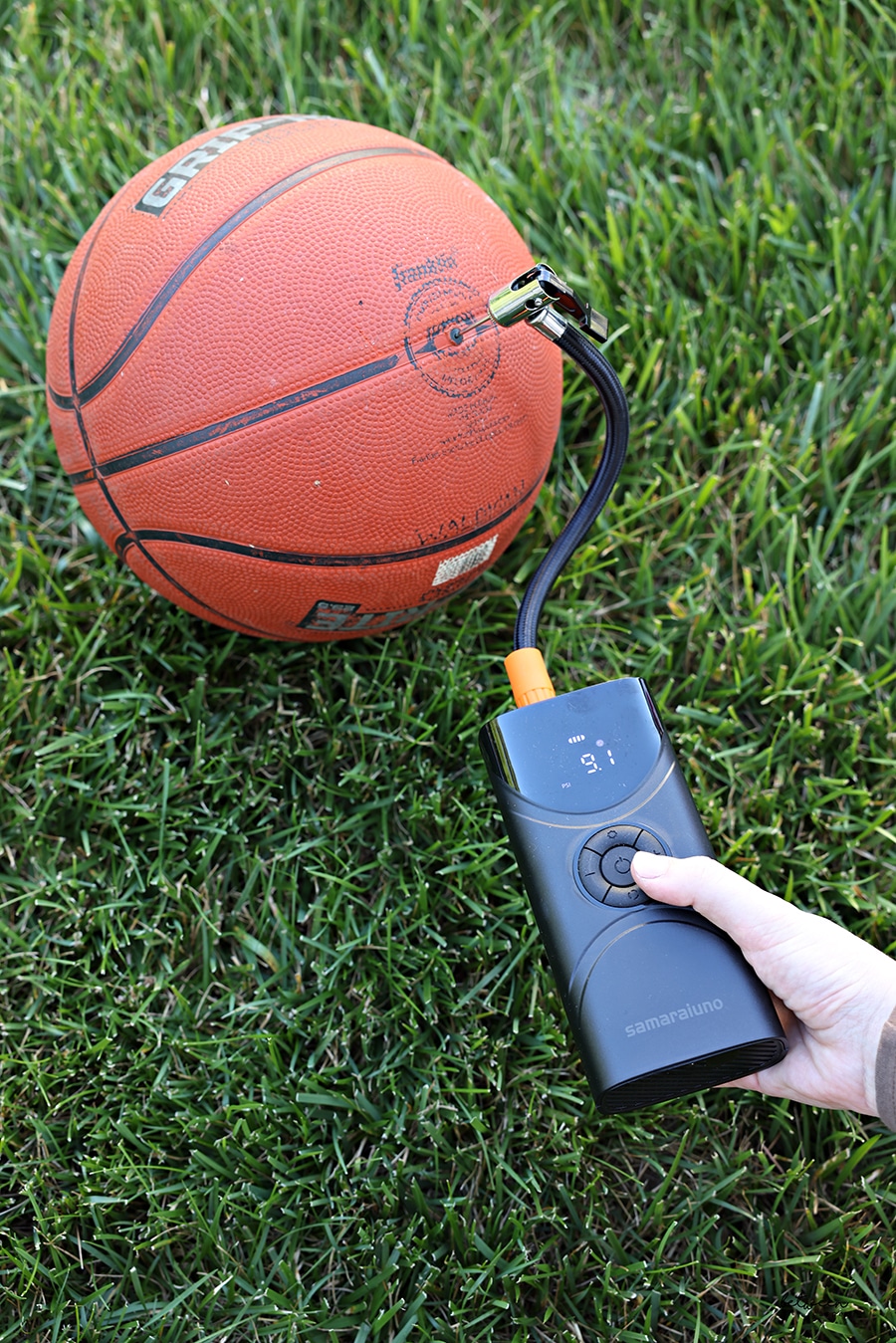 And it's not just for car tires! Inflatable mattresses (camping, anyone? Great for blow-up mattresses you might use in the Sukkah too), pool floats (that need endless pumping), basketballs, bikes, strollers – inflate them all, easily!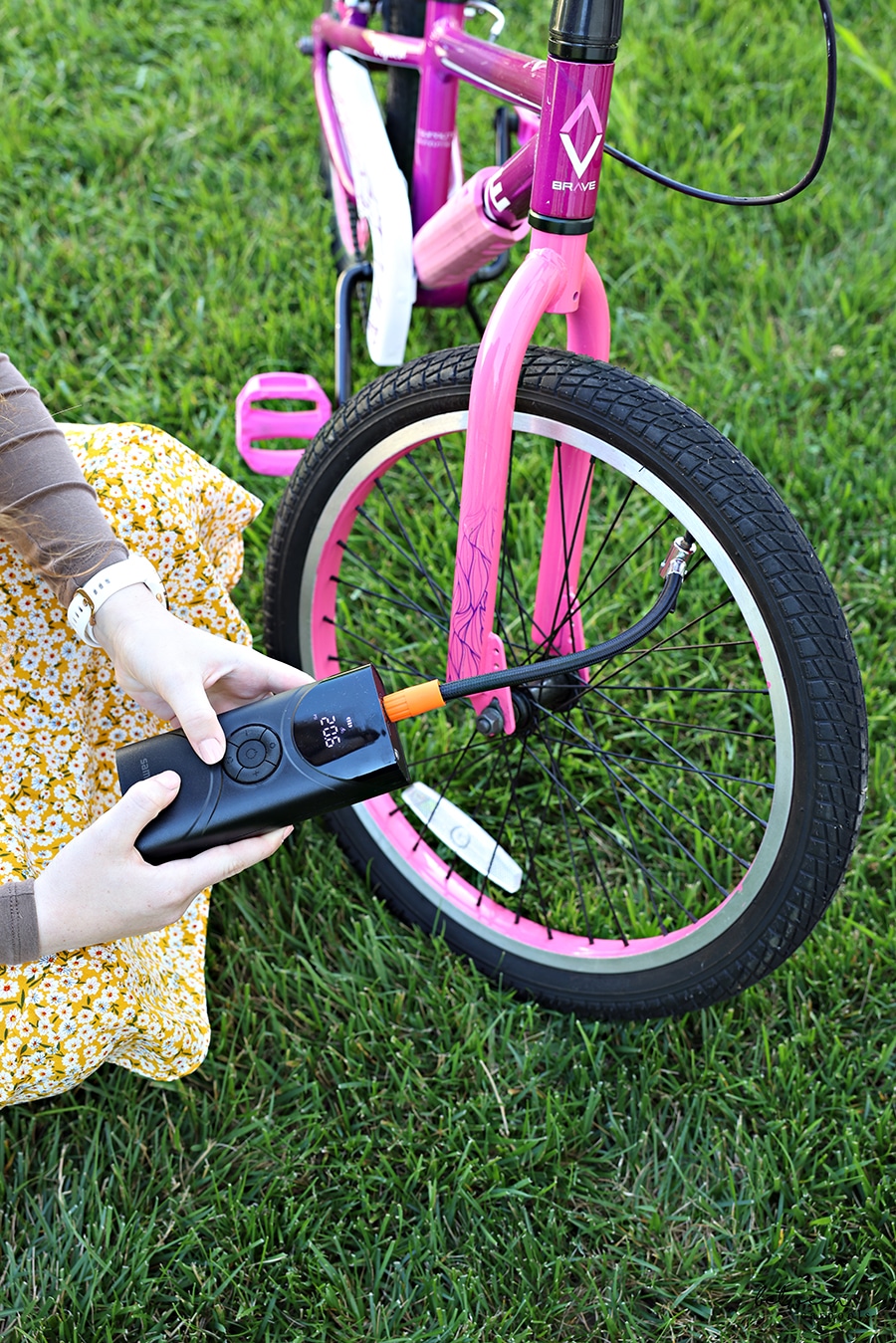 Attachments are included for all these types of jobs. Stop huffing and puffing and let this electric pump blow everything up this summer!
Note: Keep safety in mind. Stopping on the shoulder of the highway is dangerous in every situation and even more so when you are filling a tire.