Every year, I look forward to our summer road trip to Hope Lake Lodge
Out of all the vacations I've enjoyed with my family, there's one spot that has given me the best memories. It doesn't entail a plane ride either (if you live within driving distance of New York State). That's my visits to Hope Lake Lodge, a 3 to 4 hour drive away from the Metro NY/NJ area.
On most family vacations, I find that the family, as a whole, can't enjoy themselves unless the kids are happy and entertained. And while it may be enjoyable to spend time off together, that doesn't make a trip so relaxing for adults. Adult-only vacations might be rejuvenating and relaxing, but I'm not depending on one anytime soon.
I love Hope Lake Lodge because, while my kids are constantly busy, I don't need to rush anywhere. The suites are huge and totally family-friendly…with full kitchens, dining rooms, and many have ample sleeping quarters for even a family of 10 (most suites fit 8; smaller suites fit 6)! Many have two floors, vaulted ceilings, and multiple bedrooms. You don't need to get in the car or leave the grounds. Here's how we spend a few days at the end of each summer:
Wake up to breakfast overlooking the mountains.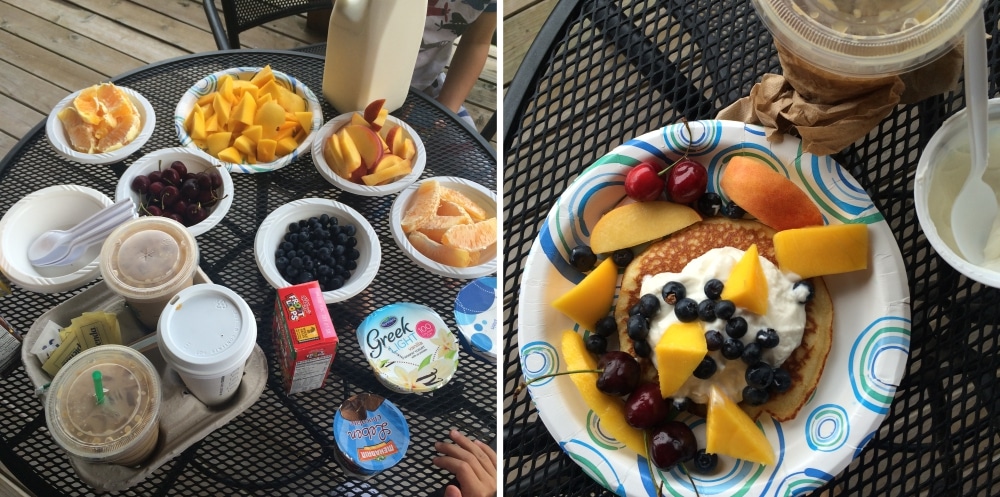 You can stock up on fruit at the local Wal-Mart and bring along some frozen pancake mix. Breakfast can't get any better than when you're sitting on this balcony (and yes, there's a mini Starbucks in the lobby so that helps too. Note: for kashrus guidelines when ordering drinks in Starbucks click here).
Free Arts and Crafts!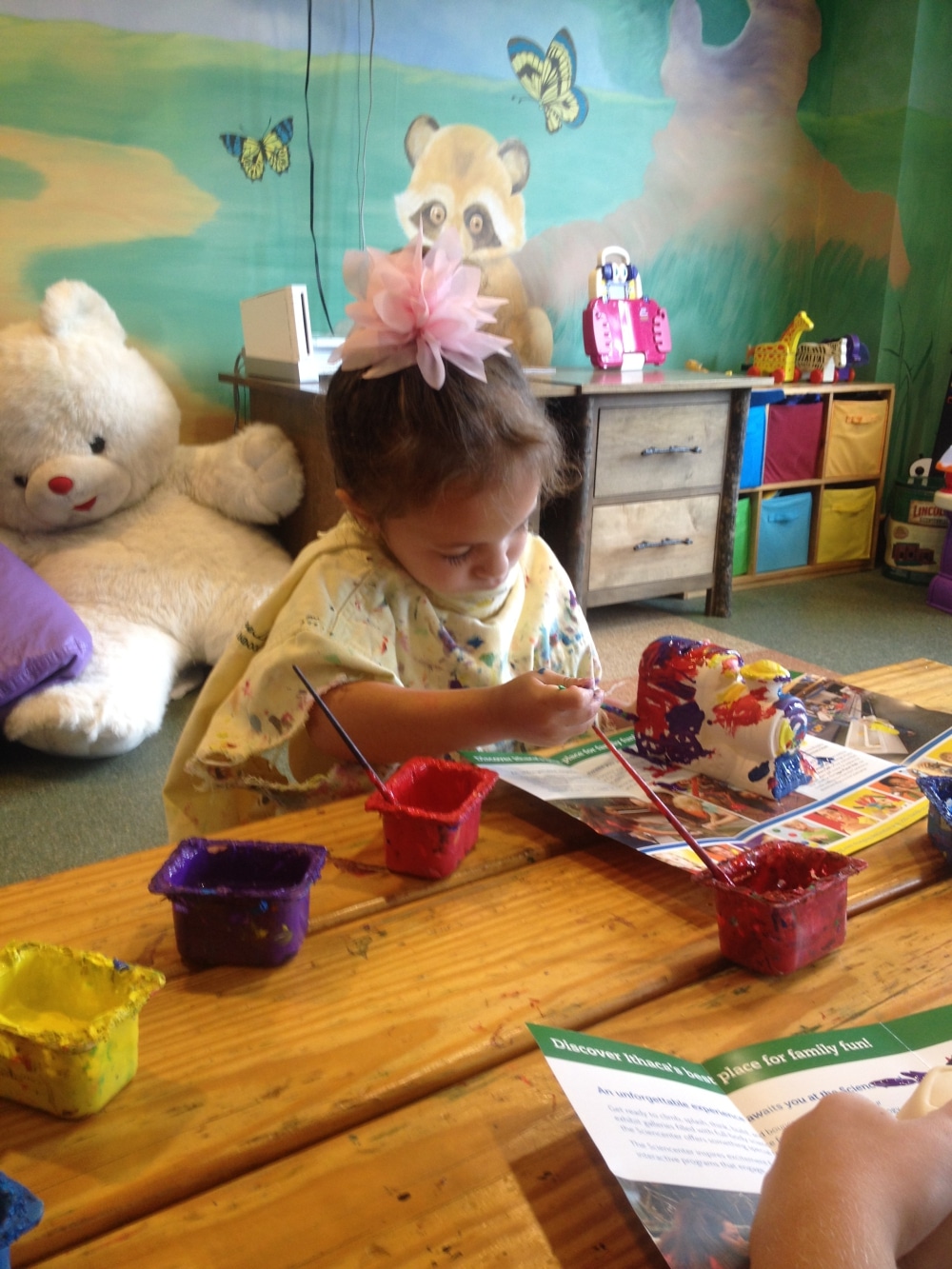 Are some of your kids antsy early risers? The rest of the family isn't ready to be up and about? There's an Arts and Crafts room where kids can create their own projects before the day's main activity.
Indoor Waterpark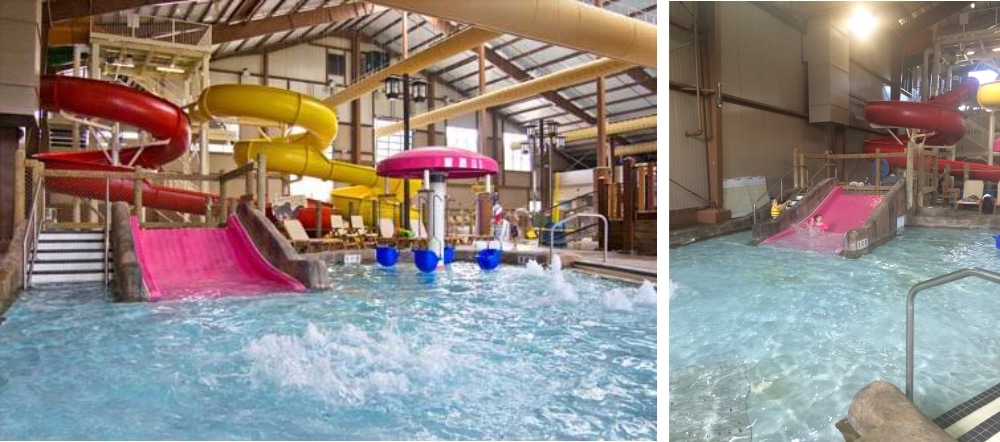 This waterpark, connected to the hotel, is small and family-friendly. Younger children can fill their day with safe and fun water activities. Mom can sit and watch keep an eye out without worrying about where they are.
Adventure Center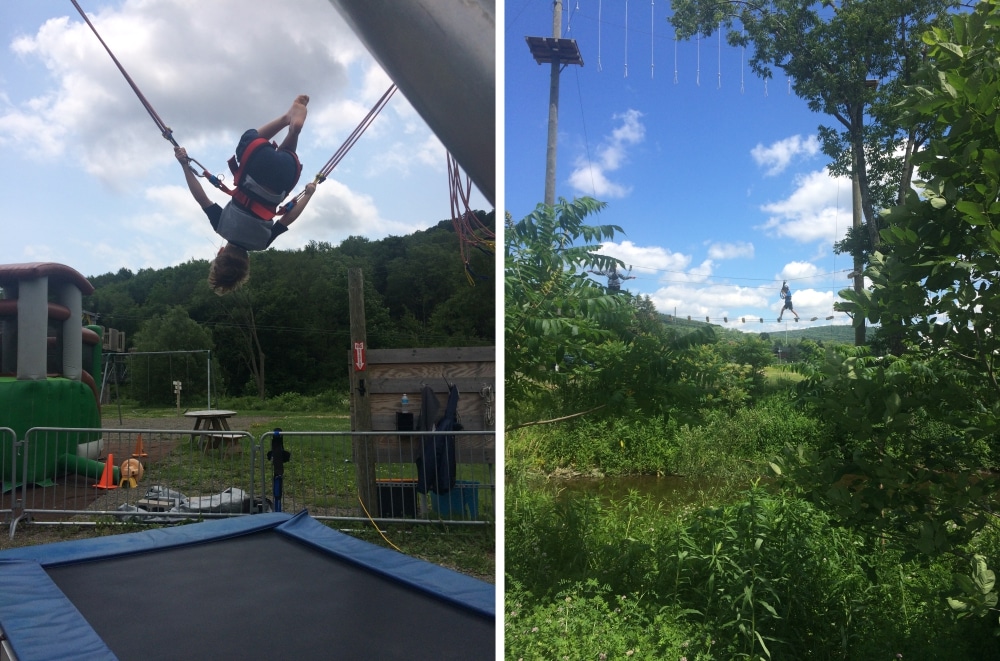 A thrilling place! The mountain coaster is a fun ride; fresh mountain air blows in your face as you race down the mountain. You'll want to ride again and again! Ziplines! Each of my kids couldn't wait until they were big enough to go. The rope course! Soar through the air in a fun and challenging obstacle course. Outdoor laser tag! Dive behind the obstacles and beat your opponent. The games get serious! The Bungee! My kids can't get enough of flipping and flipping…and there's more. Sooo much to do here.
 S'Mores!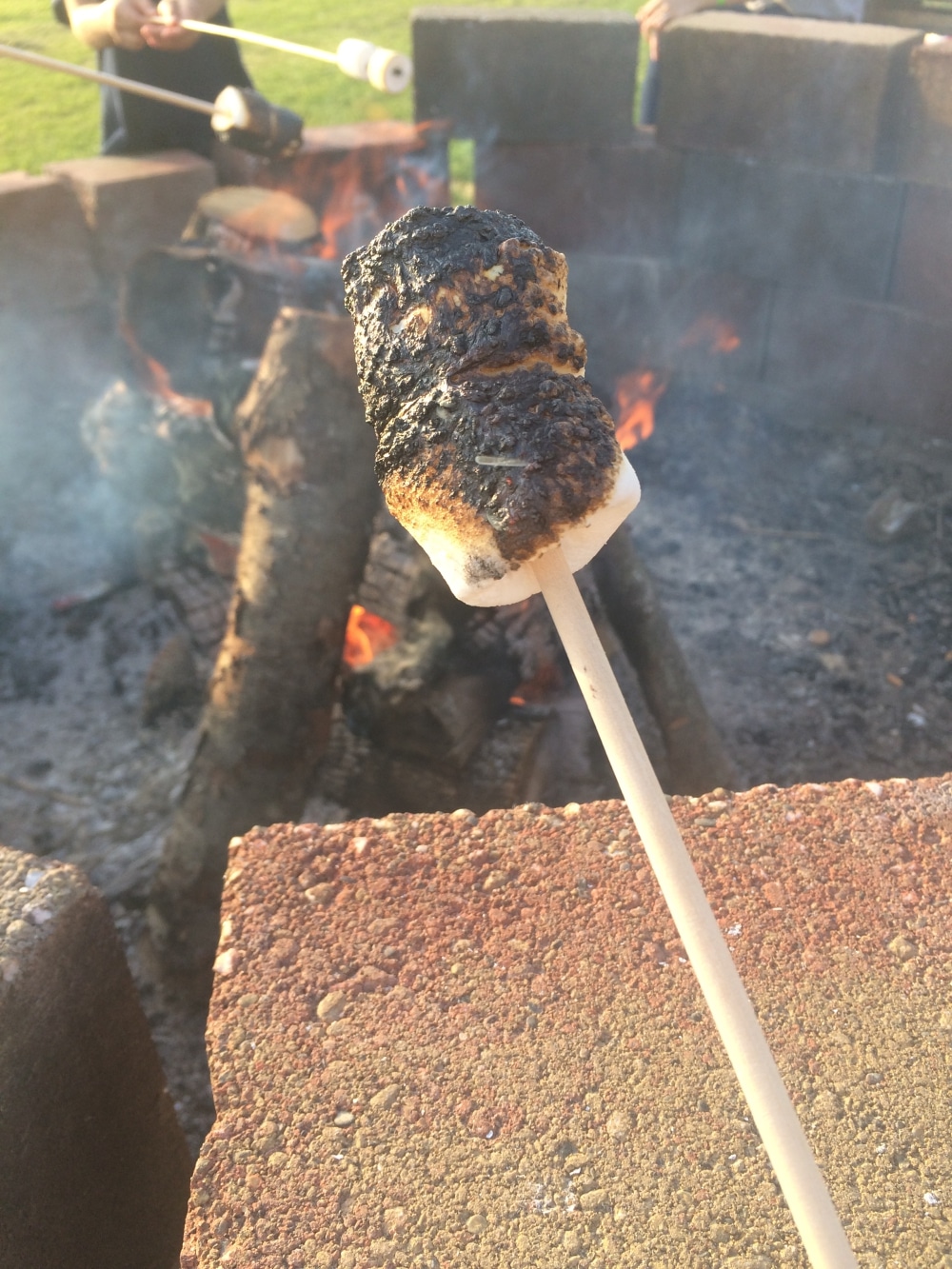 Each night, at about 7 p.m., the fire pit is lit. Make sure to bring along your own sticks, kosher marshmallows, graham crackers, and chocolate. We always eat s'mores before dinner.
The Lake!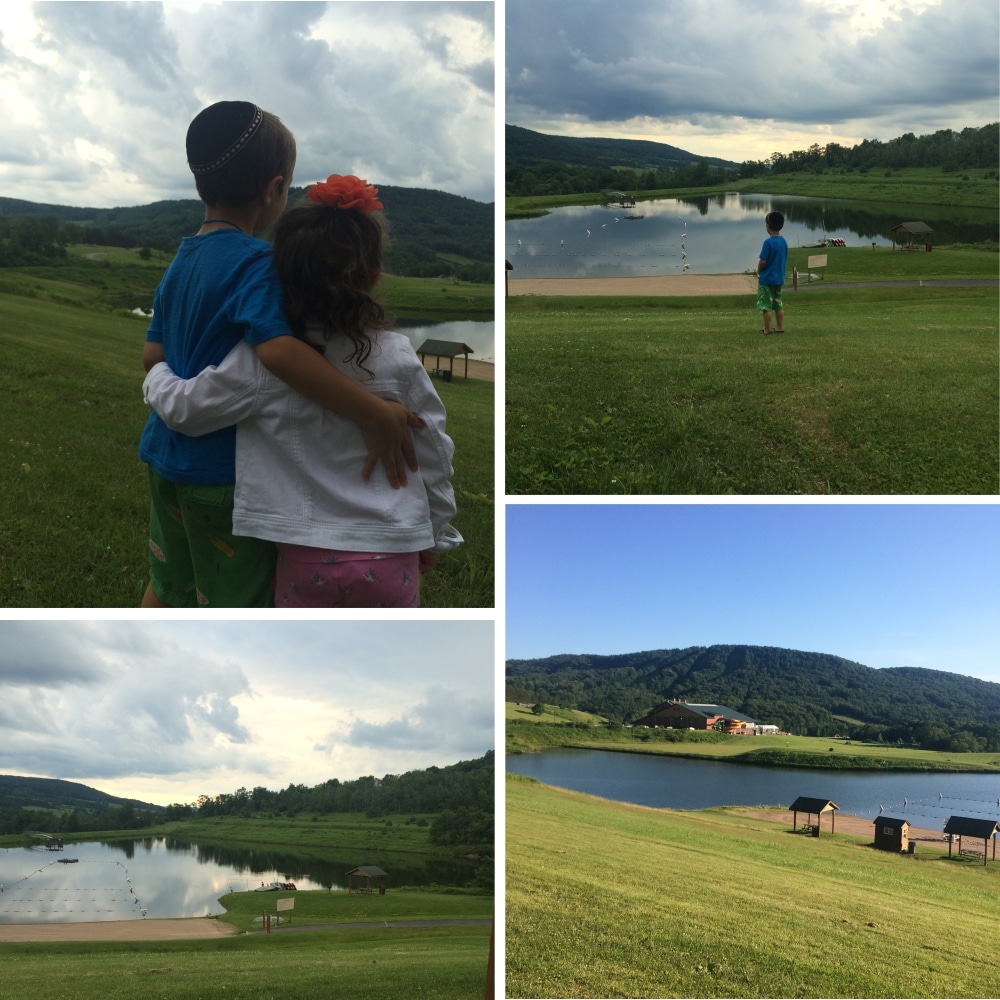 Take a paddleboat or canoe out or go fishing. Or have a picnic, sit, and enjoy the view.
Barbecue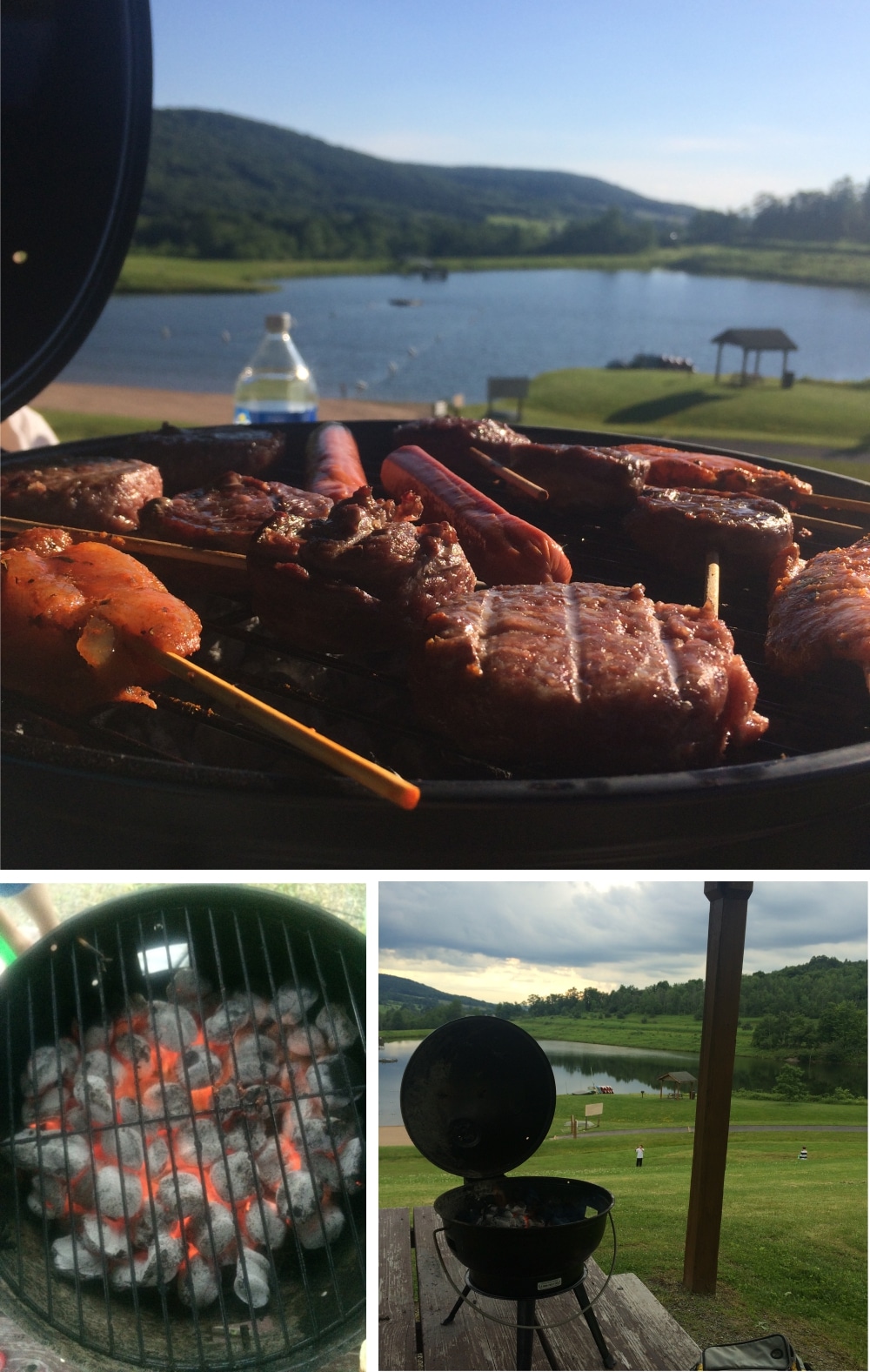 The best nights are barbecue nights. The fire, the food, the family. You can buy a new inexpensive barbecue from Wal-Mart (toivel it in the lake). Just freeze your meat ahead of time for the trip and enjoy a memorable evening of food and family. Just make sure your barbecue night isn't a windy one or the fire won't light.
 The Town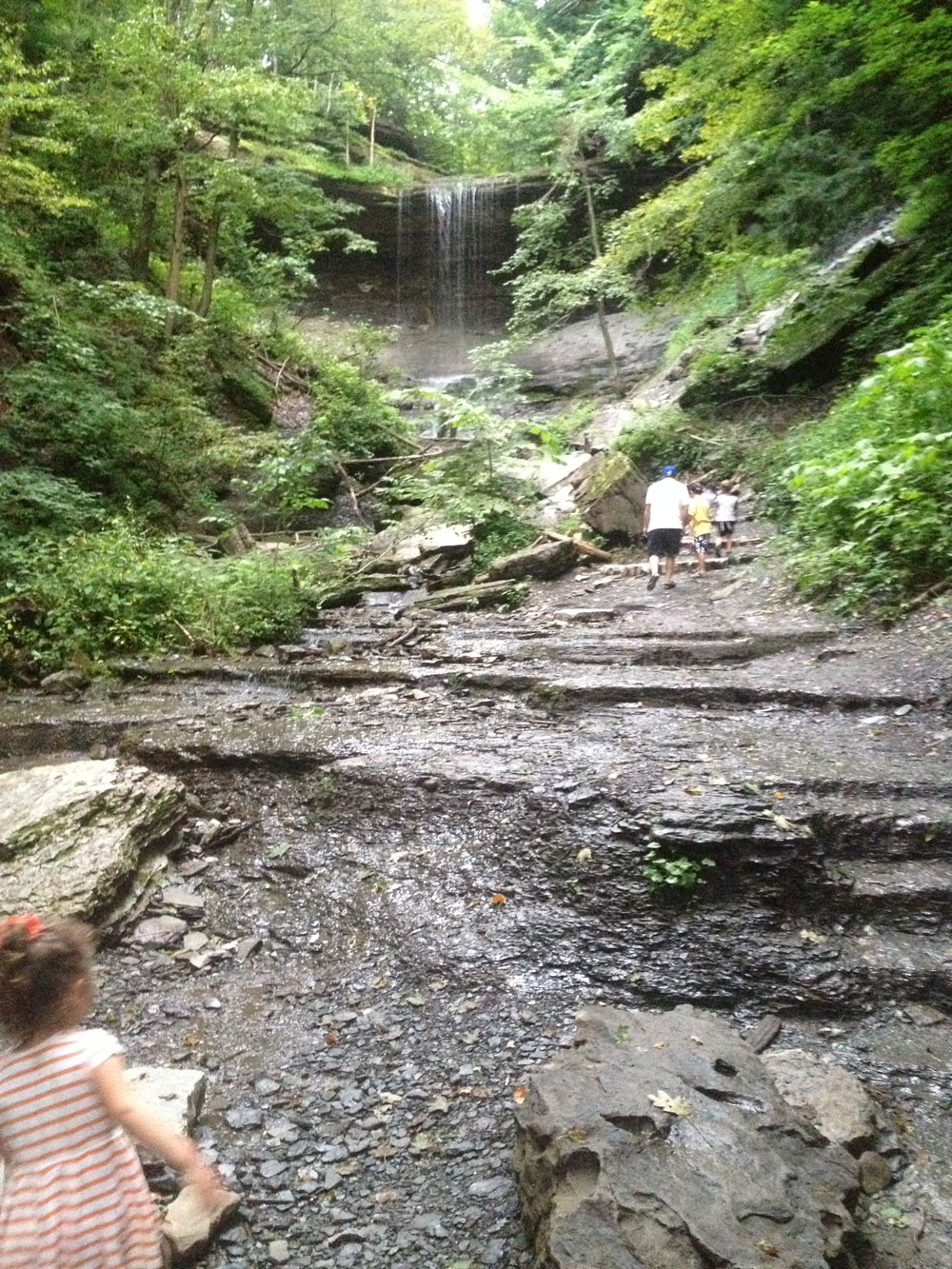 If you do want to go off grounds, there are some small town things to do, like mini-golf. There's also a local waterfall called Tinker Falls, where it's a short hike to a breathtaking view (the falls dry up towards the end of summer). Although we never went, there's also a local minor league baseball stadium not too far away. And of course, there's always Wal-Mart for anything else you need.
Note: In the wintertime, Hope Lake Lodge is a ski destination. I've never been there during that time, but I imagine there are different activities available then.
p.s. Check out this guide for taking along food to a hotel and why I love Pennsylvania too!