Crack a Plate then Start Glueing to Turn it Into a Different, Beautiful Mosaic Creation
August is just one of those months that I absolutely love. It brings with it those long lazy summer days and fun family gatherings–and weddings! The idea for this vase came about when I saw the beautiful China plate that my mother was going to crack at my brother's tenaim. It irked me that the plate would be cracked and just thrown away. So of course, I saved the plate and brought it home with me after the wedding. I did some thinking and decided to have some fun with it. After a bit of trial and error, I created this DIY wedding memento. Filled with fresh or faux florals, this mosaic vase creates a unique and bold centerpiece. It also brings with it those special warm memories for couples to cherish.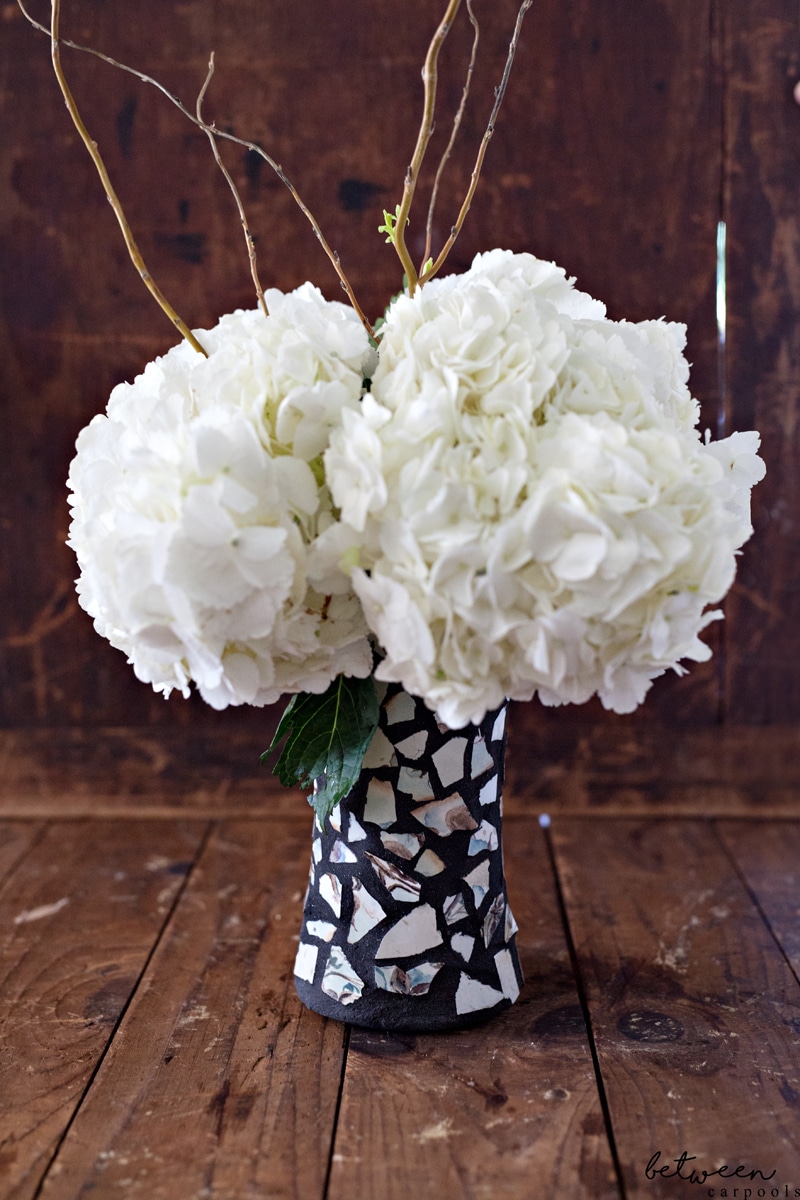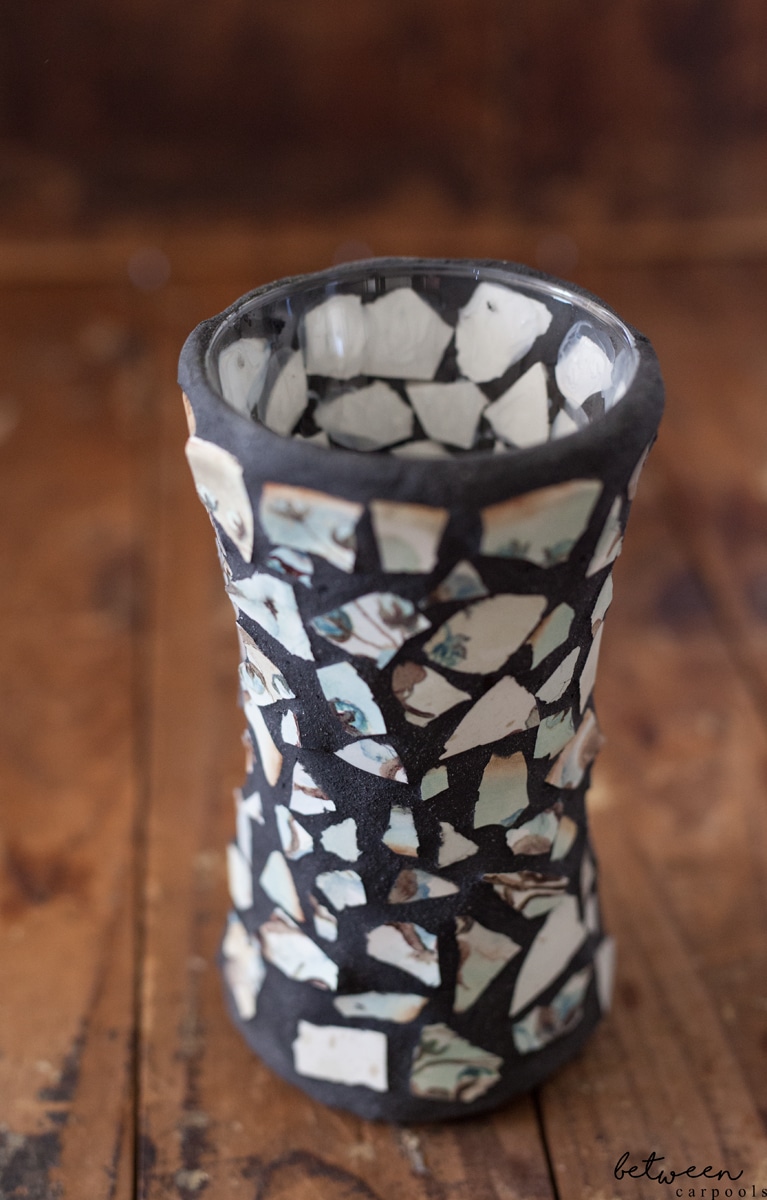 Supplies needed:
Hammer

2 shopping bags

1 Ziploc bag

Sponge

Disposable gloves

Disposable bowl or container

Popsicle stick or plastic spoon

1 China plate
This can be your cracked tenaim plate or you can find a plate with the design of your liking at your local craft, dollar, or china store. It can also be an old chipped plate from your neighbor's 15-year-old China set.
Tile adhesive such as

E6000
This can be purchased at the dollar store or at your local craft store. Try not to get one with too many curves as it will be harder to glue on the tiles. Square or gradual curves are best. I got mine at Michaels for $3.99 with a 40% off coupon.
Mosaic Grout in the color of your choice
Grout for mosaics can be purchased in your local craft store or in Lowes or Home Depot. It can also be found on Amazon. When choosing a grout, look for grout that is sanded. White grout can also be colored with acrylic paint to achieve a specific color shade. For a different look, you can also use a black grout.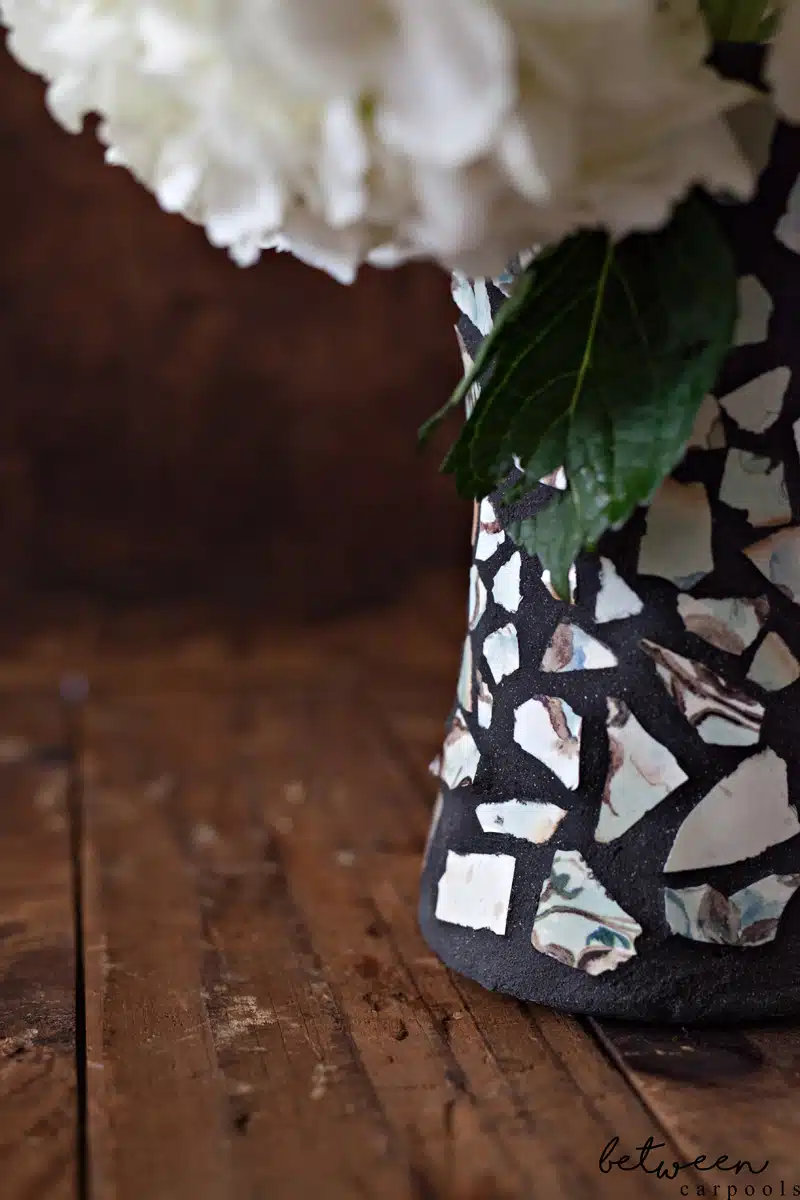 Instructions:
To begin, take your china plate and wrap it in two shopping bags. Tie closed.
Grab your hammer and take the plate outside. Set it down on a driveway or sidewalk. Hit it with the hammer until you have cracked it into multiple pieces. Open the bag and check for nice shards. Use caution! Some pieces can be very sharp!! A good size piece is about ½ inch – one inch big.
Reseal the shopping bags and continue hitting the large pieces. Continue checking until you get a Ziploc bag full of pieces that are about a ½ inch to 1 inch big. Throw out pieces that have the underside rim on them as those pieces are thick and will be hard to glue on the vase.
Dispose of all leftover, unusable pieces of china.
Move indoors to a comfortable work area. Cover the table with a disposable tablecloth.
Using E6000, glue the tiles on your vase. Keep the pieces close together but not touching. Gluing has to be done in sections as tiles will fall off the vase if it is rotated before the glue has somewhat dried under the tiles in that section.
Allow the glue to set overnight.
Time to grout! Put on disposable gloves. Pour about a cup of powdered grout into a disposable container. Slowly add water, a tablespoon at a time, until the consistency becomes thick like oatmeal or peanut butter. Scoop some up in your gloved hand. Press the grout in between the china pieces, filling all holes and spaces. Continue until the entire vase has been grouted. Use caution around sharp edges.
Discard extra grout. Warning! Do not pour extra grout down the sink. It is cement. It will clog your pipes!
Grab a bowl full of water and a sponge. Dampen the sponge and squeeze out excess water. Wipe and smooth excess grout from the tiles. Do just a basic job, tiles will still be dirty and hazy.
Wait 20-25 minutes. Dampen the sponge and clean the rest of the grout from the China pieces. Clean, re-wet and squeeze out your sponge often.
Let the vase sit and dry for 24 hours.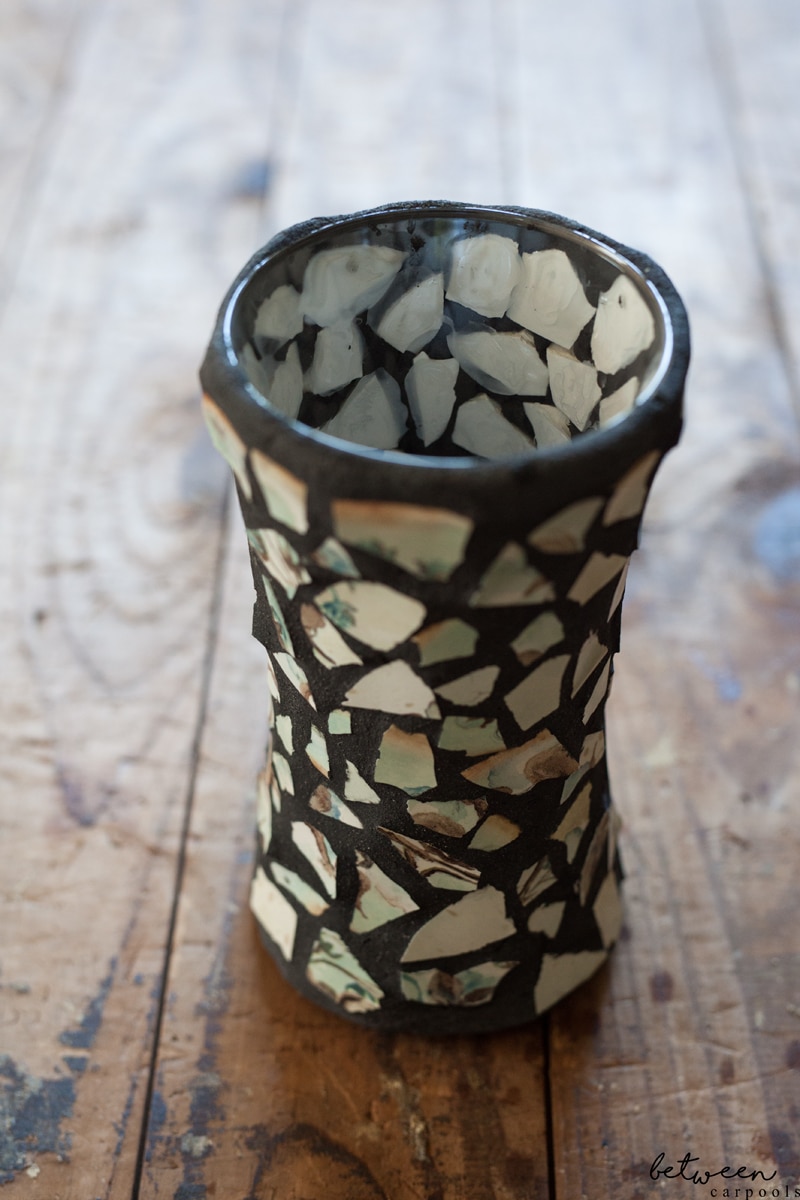 Buff the china pieces with a cloth. Buy some gorgeous flowers and enjoy or gift your masterpiece!