BJs might not get a lot of attention next to its fancier sibling, Costco. But it's good for me and here's why.
I often need to defend my preference of shopping in BJs over Costco. So many people are so ga-ga over Costco that that can't even see straight as they float through the aisles. It's not for me.
At BJs, I can park right in front (they even have special 'Members with Infants' parking spots…that usually applies to me). I can run in for one thing if I need and it'll take 5 minutes and there won't be any line at the checkout. I don't have to rumble through my purse for my membership card when I get there; I don't need it until I check out.
And the quantities are so manageable. I really don't need or want 3 cantaloupes or 10 lbs of sweet potatoes at once (although I understand that many people do). My 3 lb bag of sweet potatoes for $1.99 is perfectly lovely.
Also, I know that you love all the extra fun doodads at Costco (the stuff you didn't come in for but totally decide you need, like some of the items listed here). I don't get so much extra doodads at BJs. I come in for what I need and I usually avoid spending extra money on unintended purchases (except for the Juicy Couture hoodies I nailed for $20, of course. Too much of a steal to pass up).
During one trip, Esti Waldman followed me to BJs so we could document the cool products they have. Now, I must warn you. One of the pros of going with a Costco shopper to BJs is that you get to hear "Oh! Costco doesn't have this!" and then feel a little smug. Because I honestly don't know what Costco does or doesn't have. But somehow, some things feel more special when they're exclusive. A con of giving a Costco shopper a tour of BJs is that, by going up and down the aisles (instead of only to the aisles that contain the products on your list), you'll inevitably spend more money.
On the plus side, everything I bought during this trip was food. No doodads.
So here we go.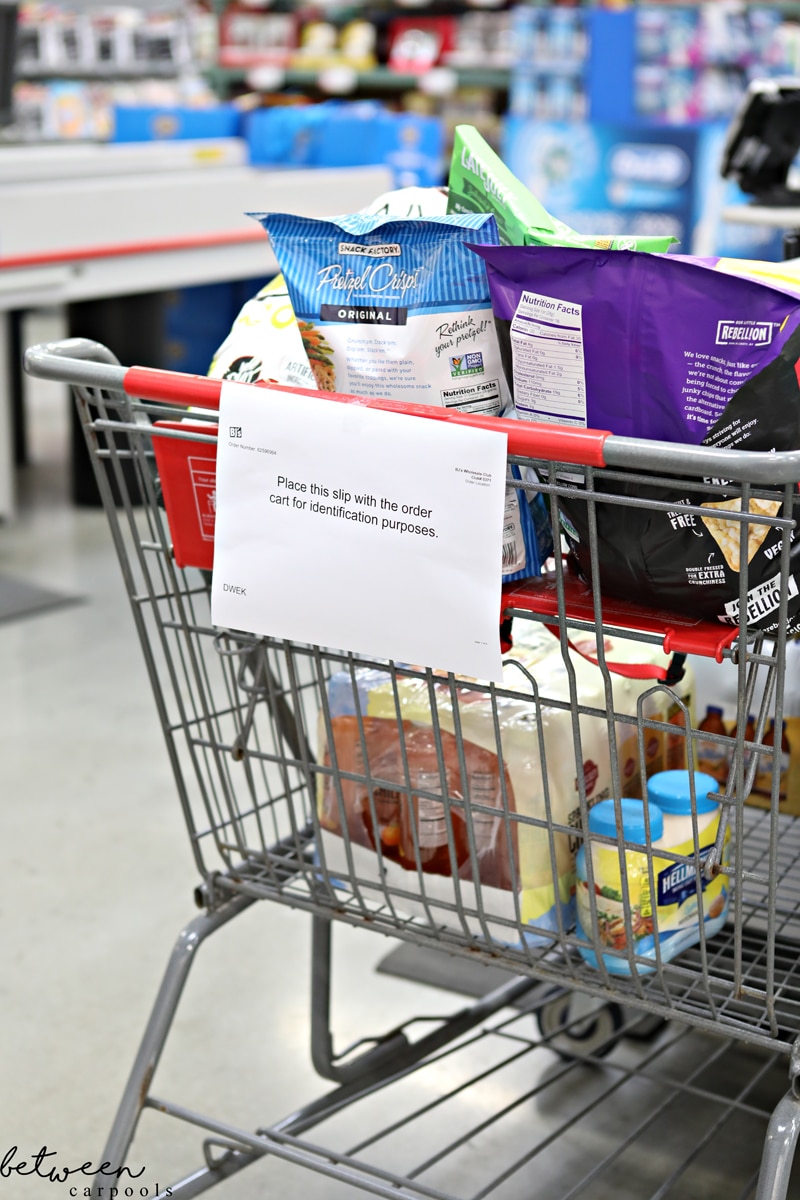 I use BJs Pick Up and Pay Service. I shop online, and within a couple of hours, a cart of my stuff is waiting for me in the front. This saves a lot of time, and I don't have to lug all those heavy cases of water or drinks and cleaning supplies around the store. You can't Pick Up and Pay perishables, so those are separate. This was the cart that was waiting for me when I arrived with Esti.
BJs carries Pampers brand! The one and only. Costco doesn't. Nuf said.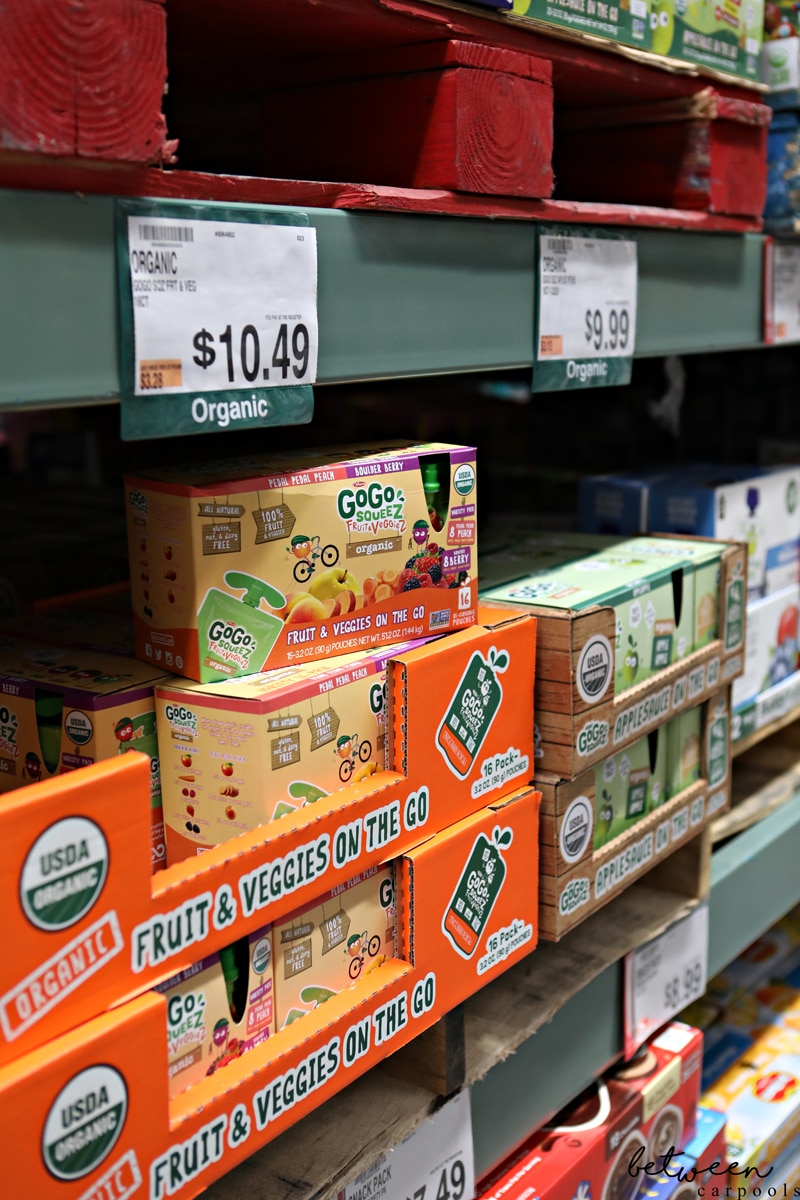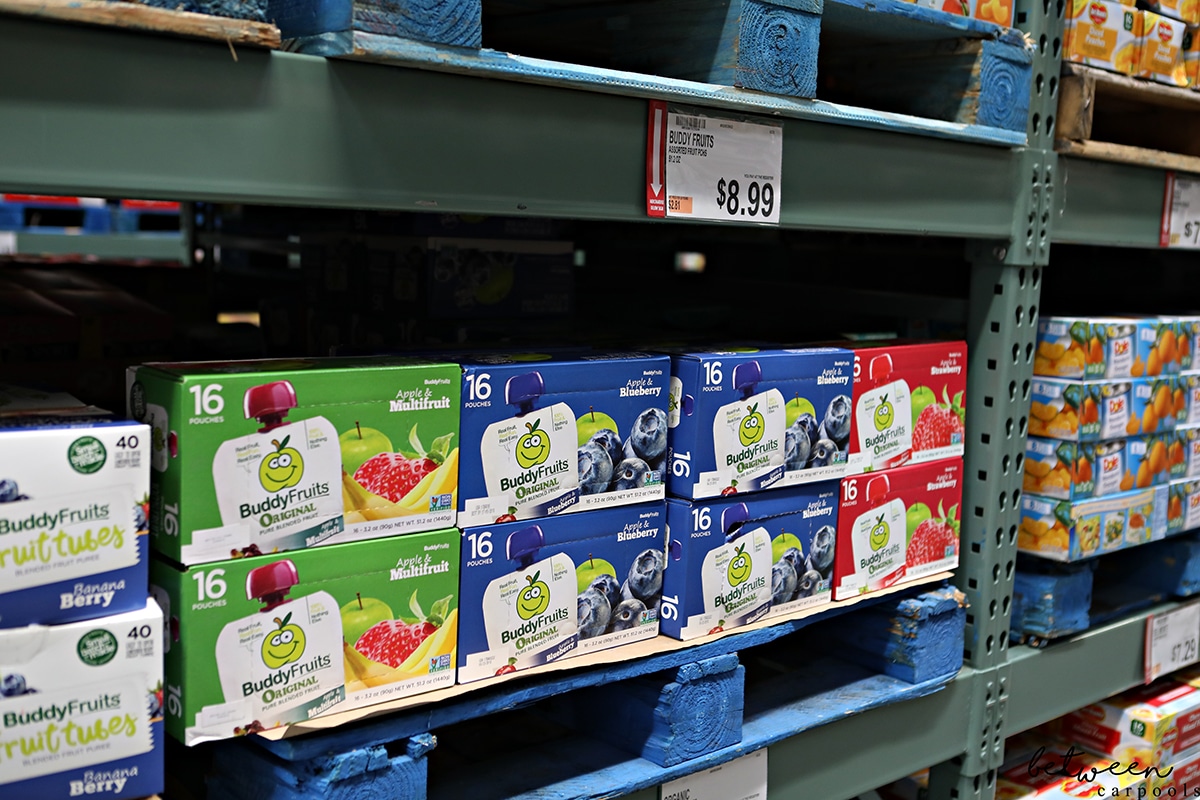 My kids like Go Go Squeeze and Buddy Fruit Pouches (double check which varieties are kosher). It's nice having something healthy and portable around as that grab and go snack.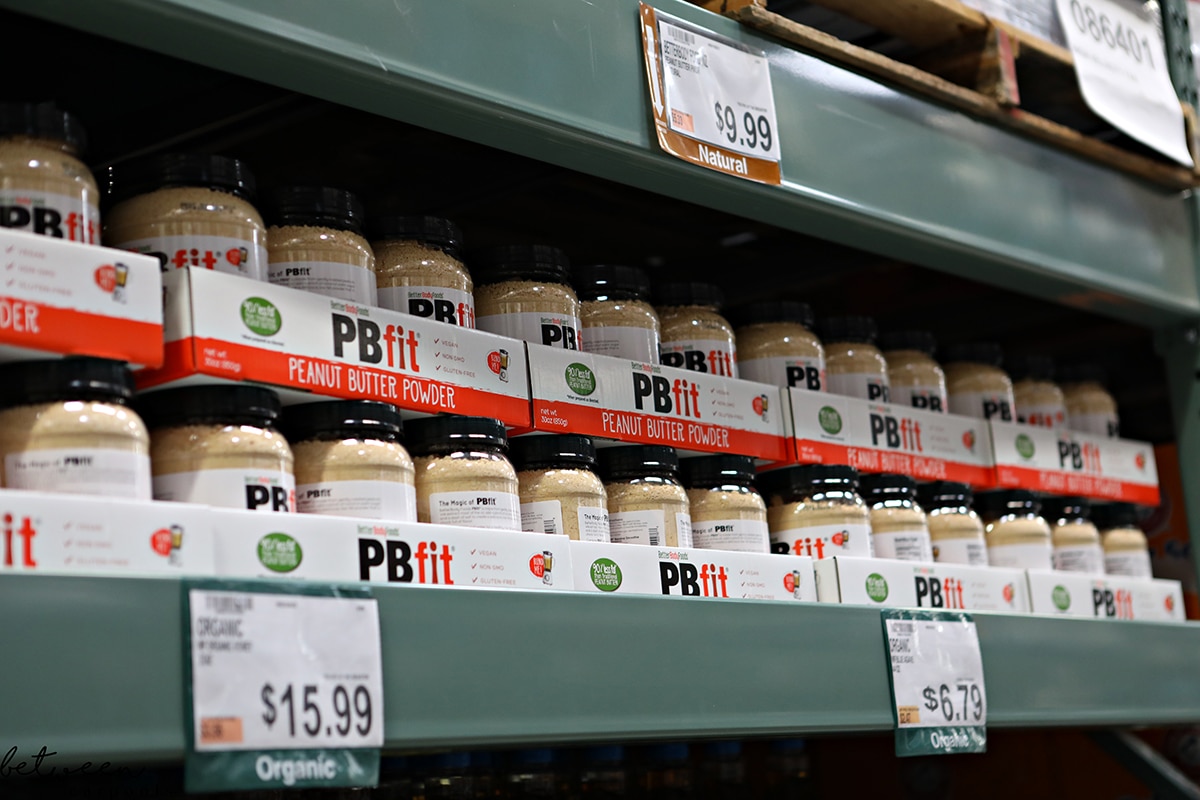 I always have a container of PB FIT (similar to PB2) in the pantry. Great for smoothies.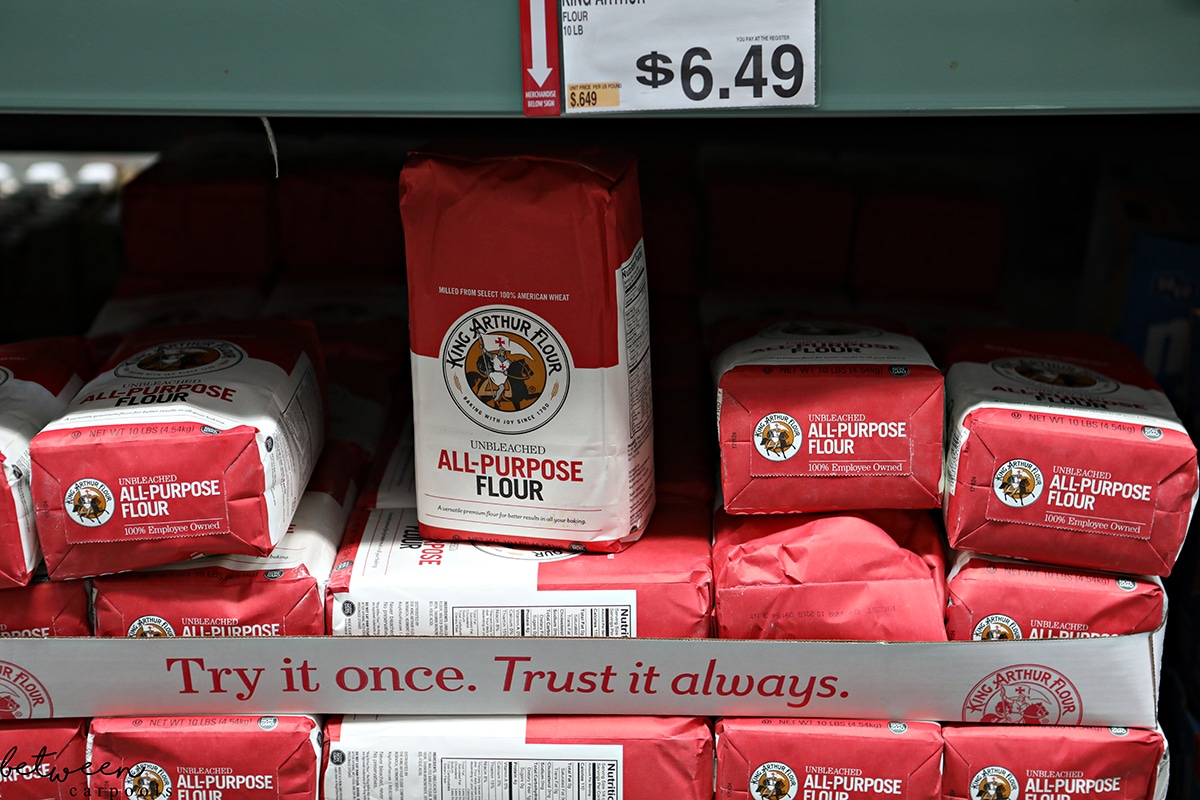 I don't know why Esti took a photo of King Arthur flour. I usually buy Gold Medal brand. Is it because she likes King Arthur flour…and Costco doesn't carry it?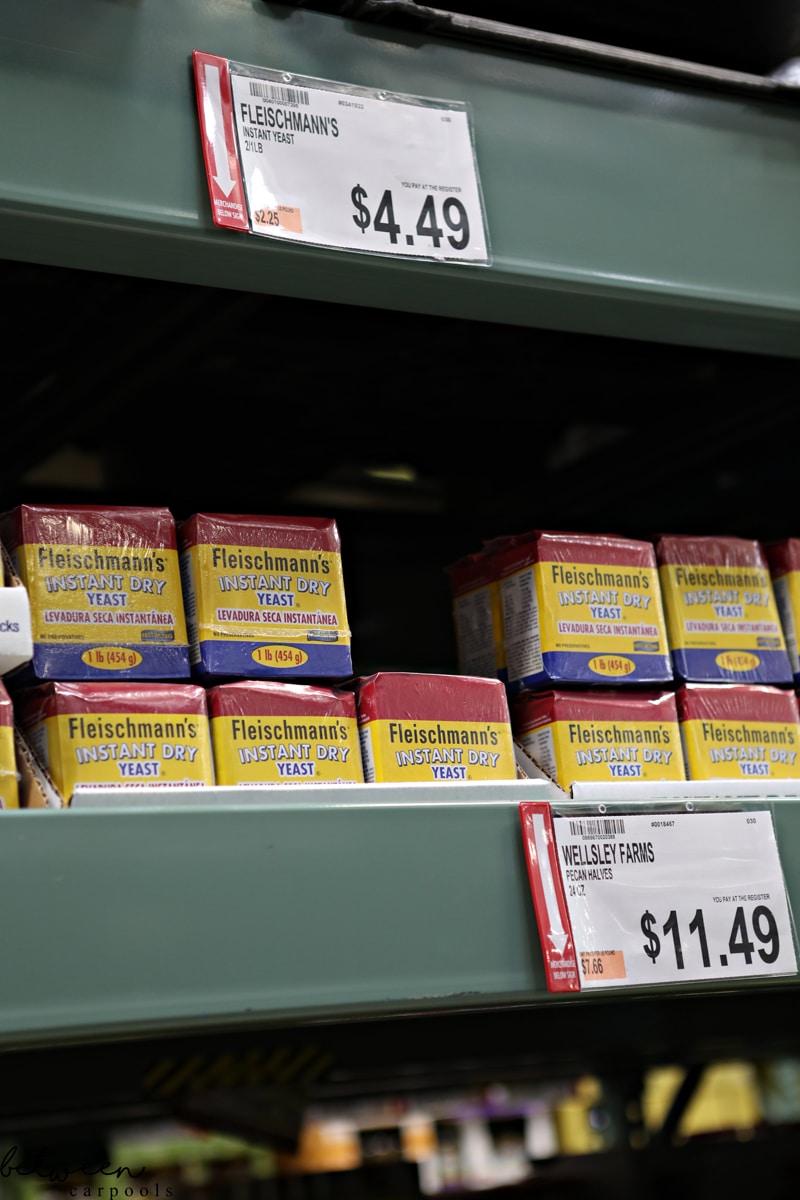 I'm not exactly sure why people buy those little packets of yeast when it costs 100x more than yeast not in the packet.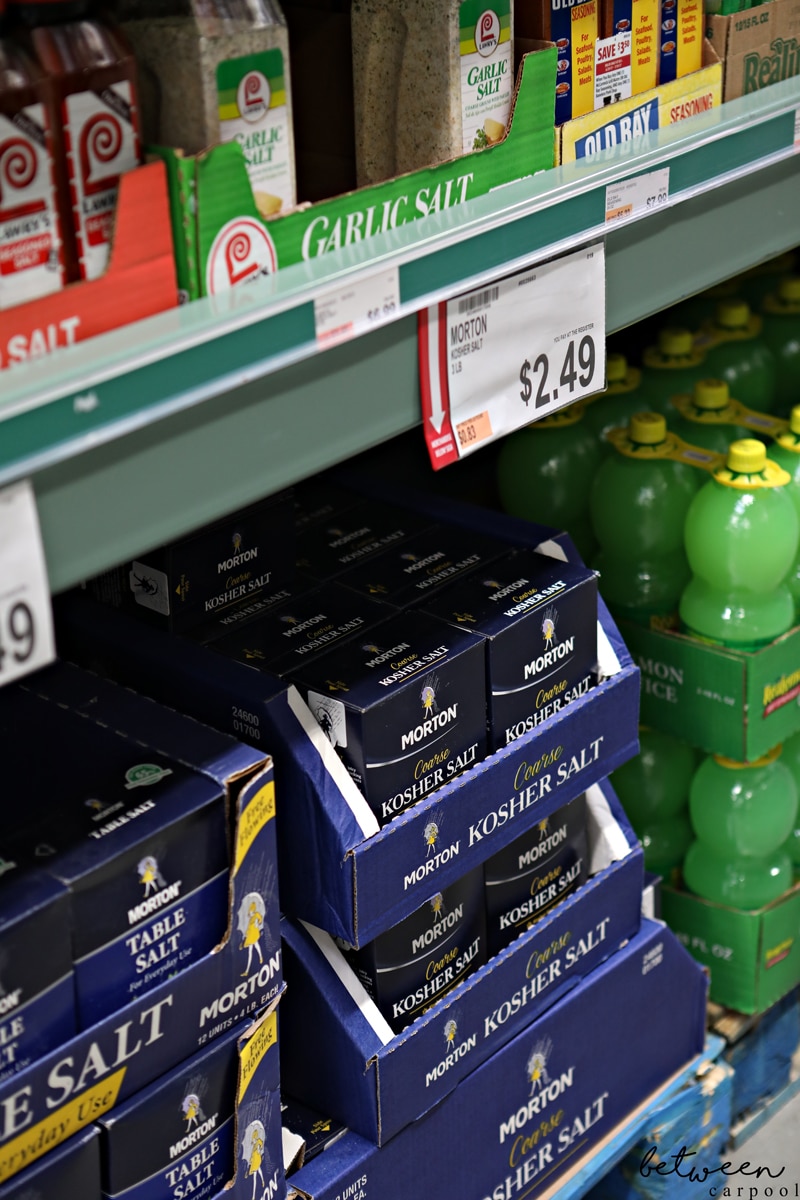 Kosher salt. Esti says Costco doesn't carry any. Who would have thought? When I'm in the supermarket, I usually buy Diamond brand, but I'm totally fine with Morton when it's time for a BJs shopping trip.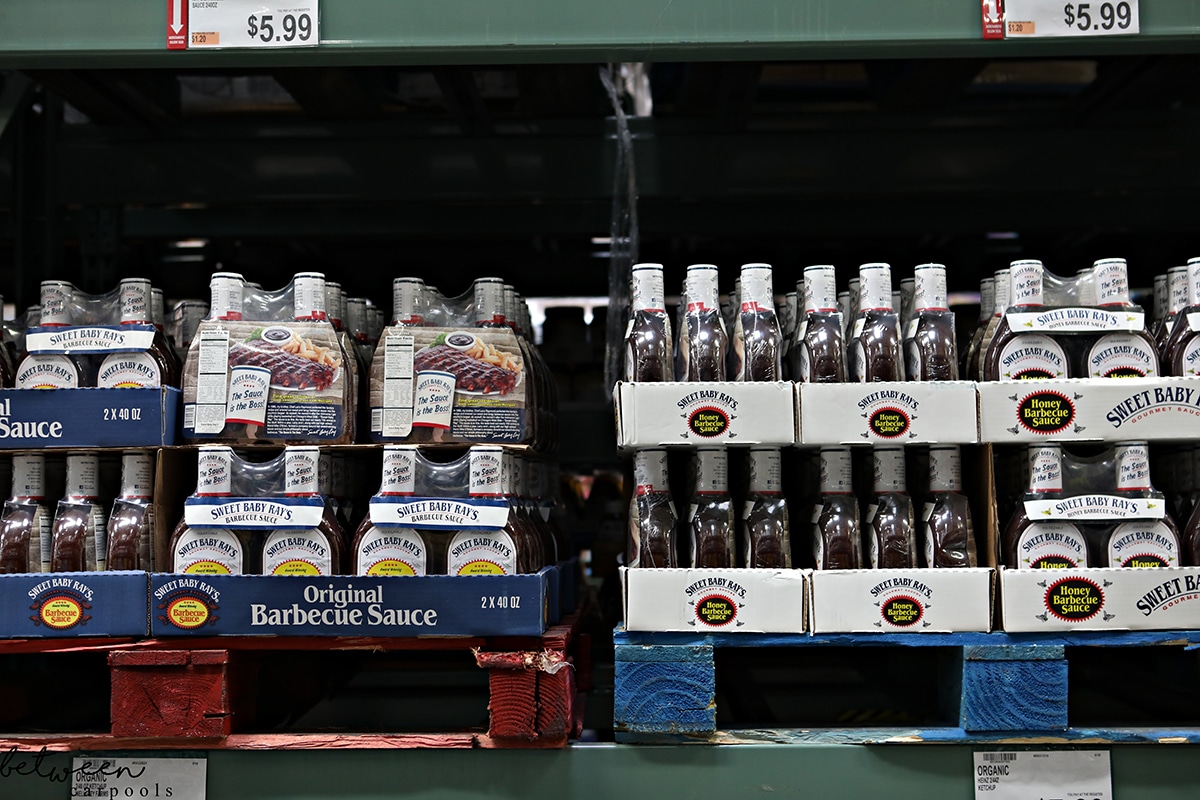 Sweet Baby Ray's. One of the runner ups to best commercial sauce. BJs also carries my #1 favorite barbecue sauce: KC Masterpiece. Those big bottles are a great value and they bail me out so many times when I need an awesome dinner and there's simply no time (Throw KC on chicken. Throw in oven. Done. Or make the Gotham Ribs from Everyday Secret Restaurant Recipes. One of the all-time best cheating recipes).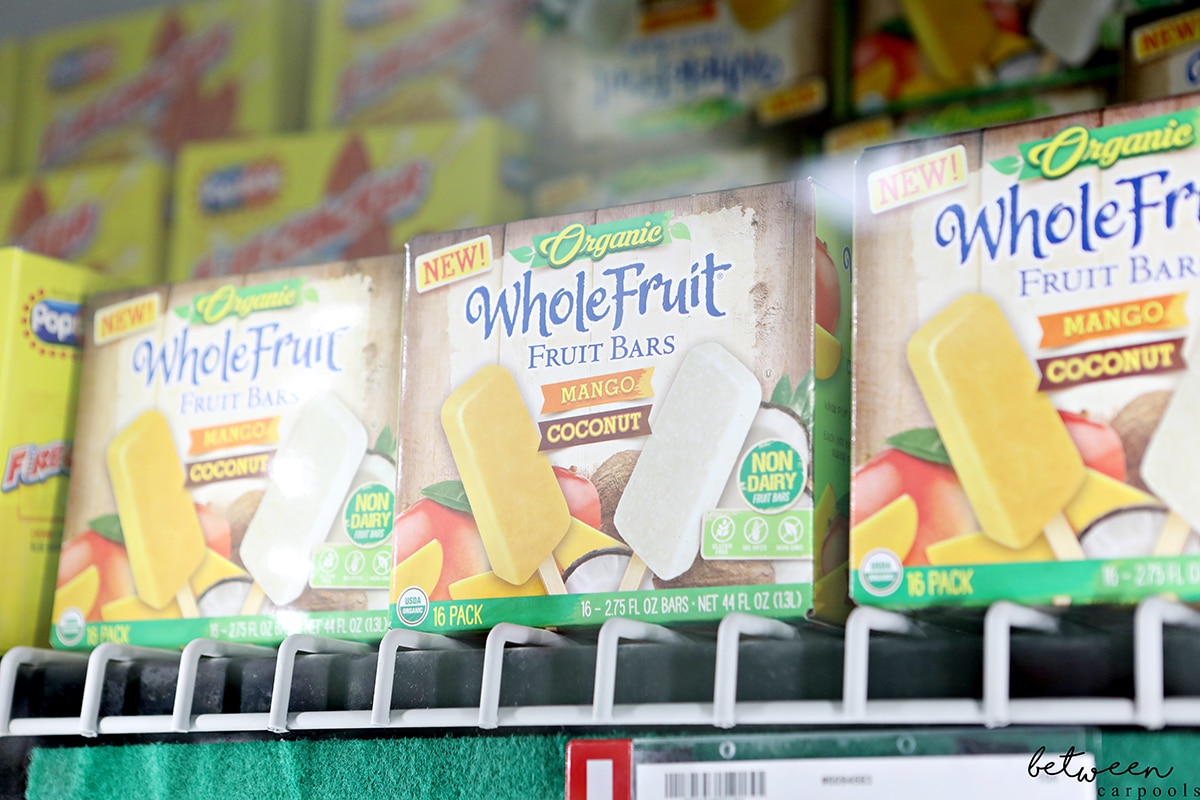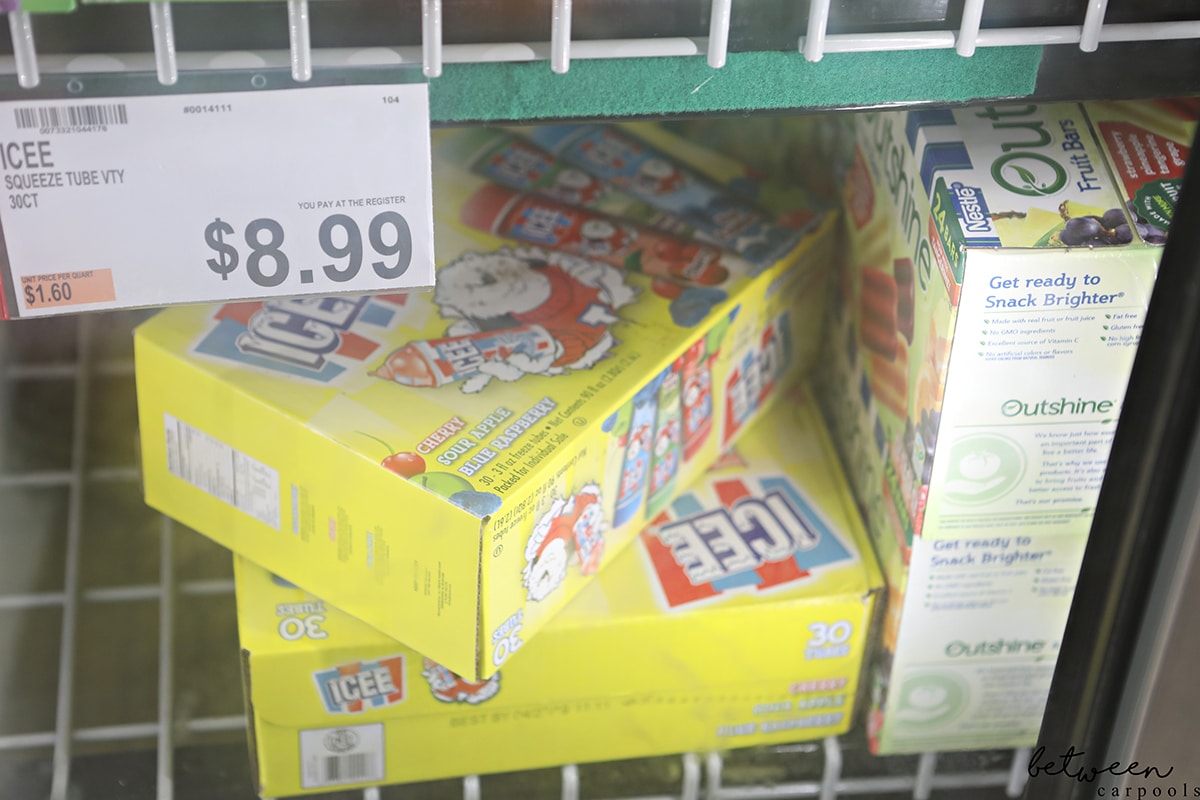 Ices, yeah! Great big boxes, so there's no fights. I love that these are made from whole fruits and there's nothing artificial. My kids and my neighbors kids lived on both the Whole Fruits and Outshine bars over the summer (note that Outshine bars are made on dairy equipment). We went through THREE big boxes every Shabbat. I had to empty my freezer each week just so I could fit the ices. I haven't tried the ICEE ones yet (those are artificial).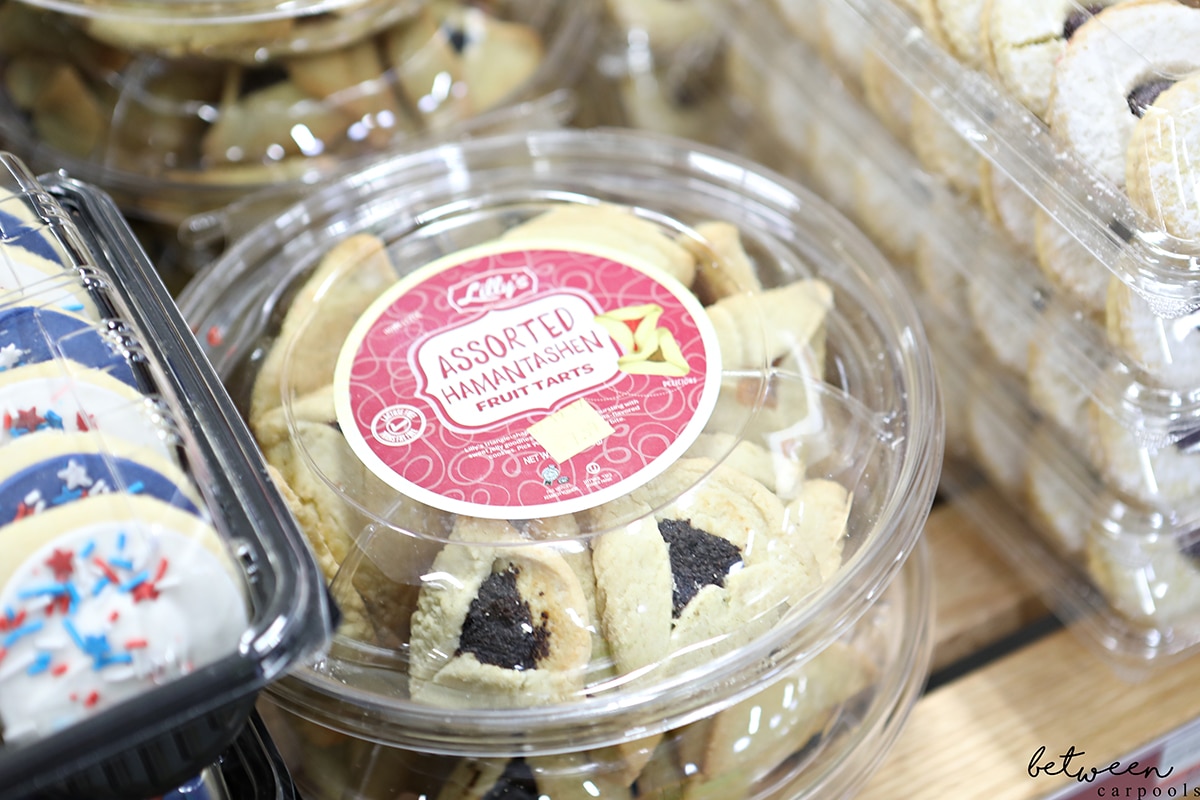 I really don't know what this is doing here. I think they have the holidays mixed up.
It's just good to know that they carry Udi's if you have a gluten-free family member.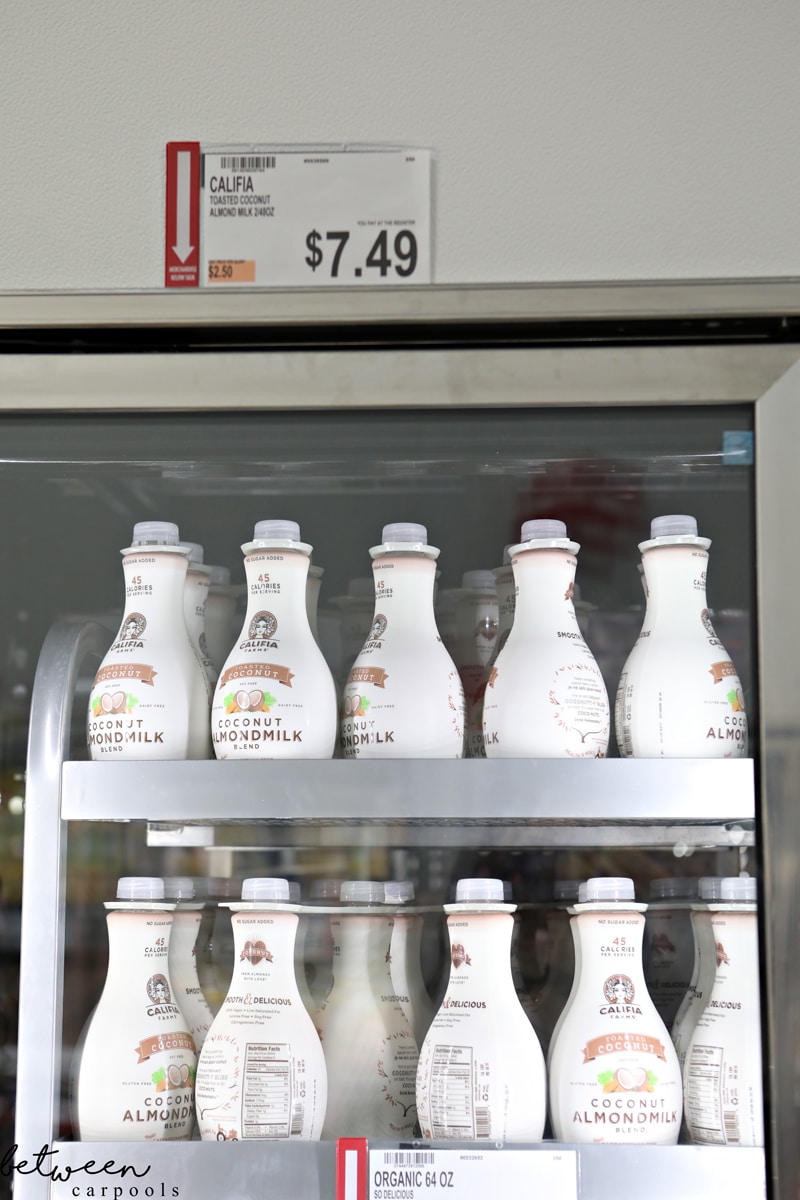 And Esti likes this Coconut-Almond Milk by Califia Farms. I prefer Silk Soy Milk, which I also often find at BJs (but I get an even better deal on that at Wegmans).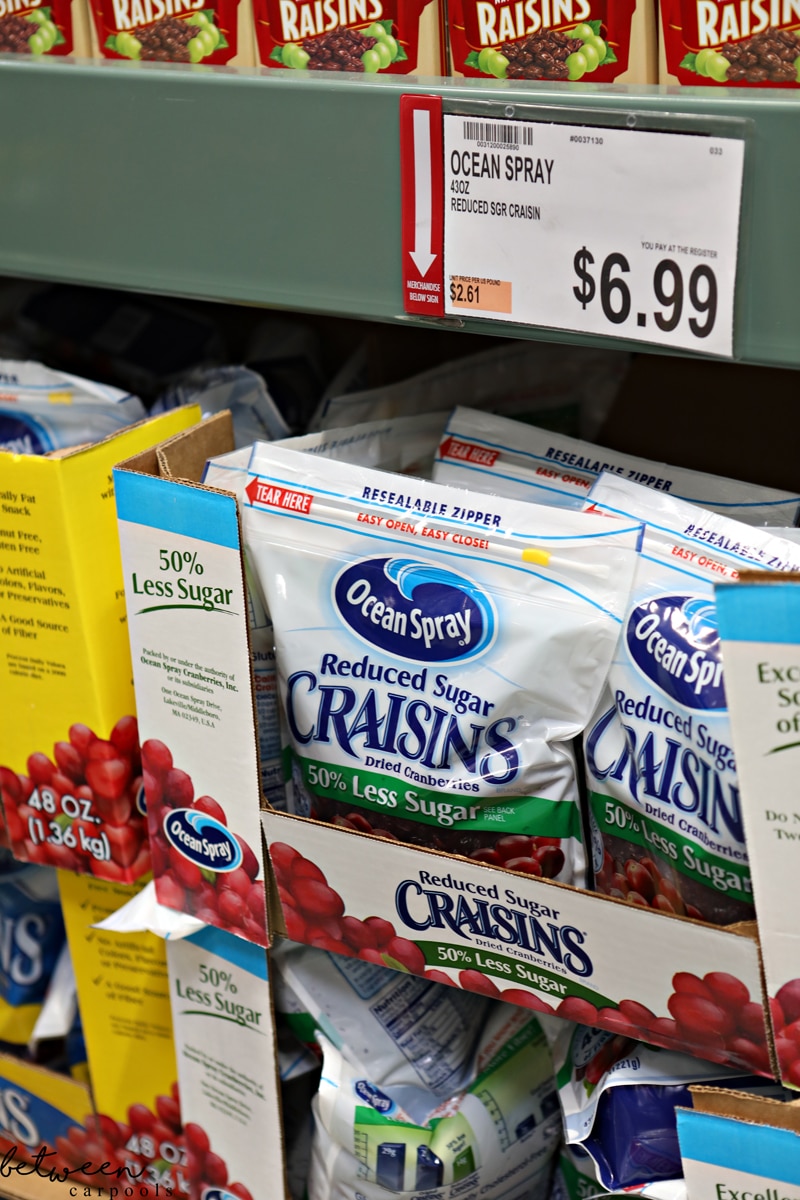 I don't use enough Craisins to buy a big bag like this, but if you do love them in your salads, and especially want the reduced sugar variety (they have both), here you go.
Now this one is important to me. I don't like chips. I had an anathema for greasy fingers as a kid and I never touched them. I tried to resist buying snack bags of chips for my kids for years, until I had to cave in a little while back. Why? Because it's cool for kids to have chips for snack at recess these days, I suppose. So we balance it. And though Pringles are total junk food, I love the portion control here. 100 calorie snack packs. Damage control packs. I don't feel guilty, and kids are thrilled. And last I checked (which, I know, I'm sorry, was a couple years ago), Costco sold those mini tubes which have like 2 ½ servings of chips per tube or 250 calories worth.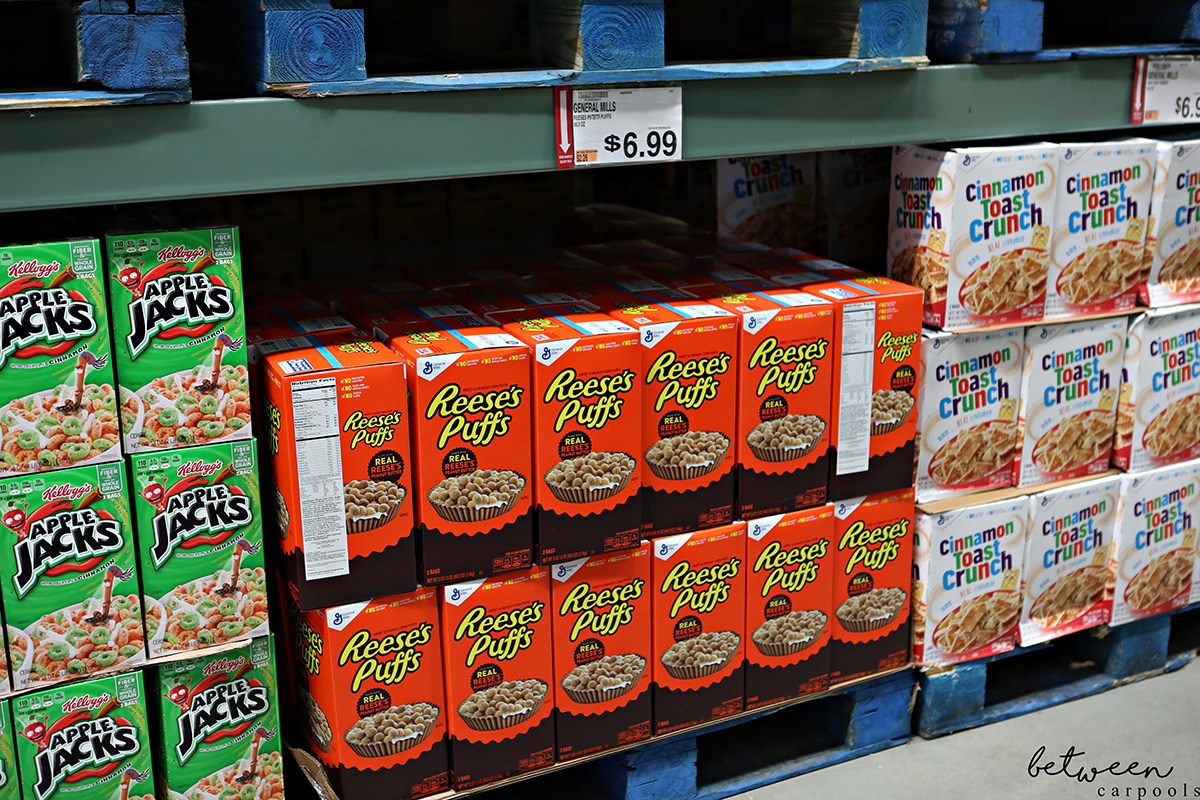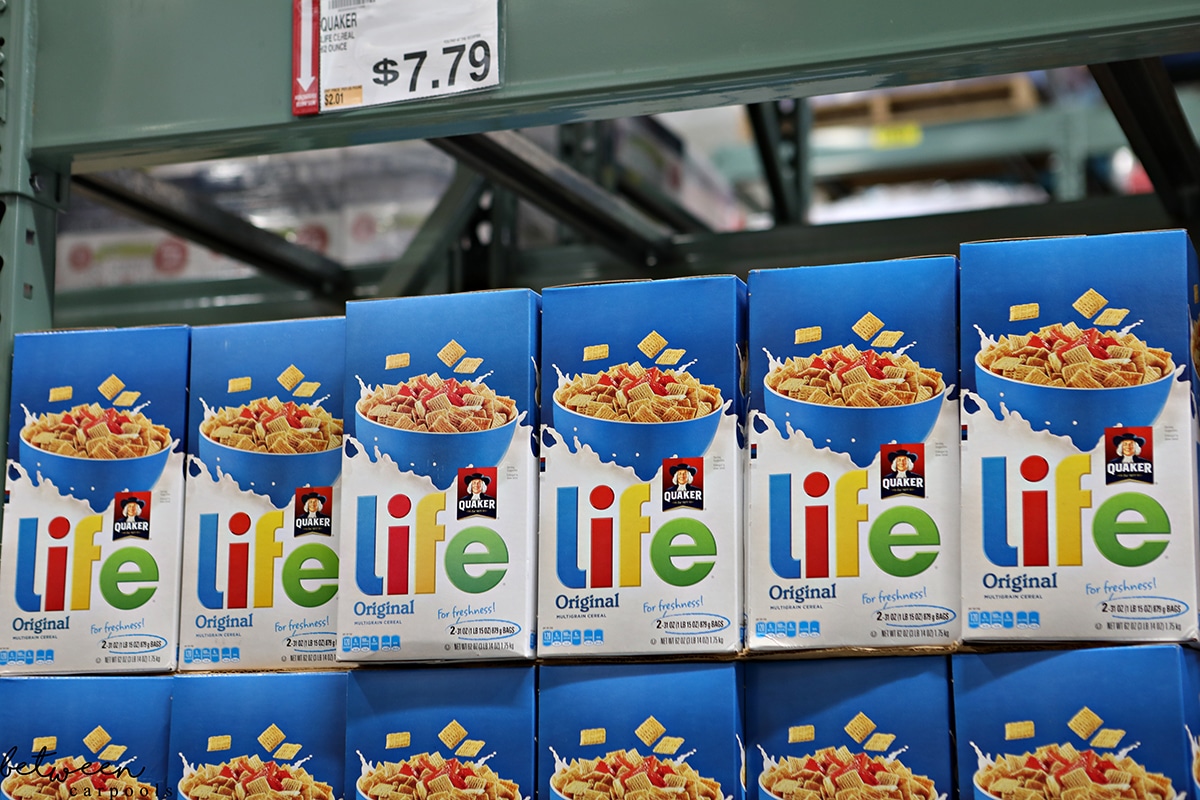 I buy all of my cereal at BJs. There's a pretty good selection and you can't compare the value to regular supermarket boxes. If they don't carry it, I don't buy it. Except for Cookie Crisp.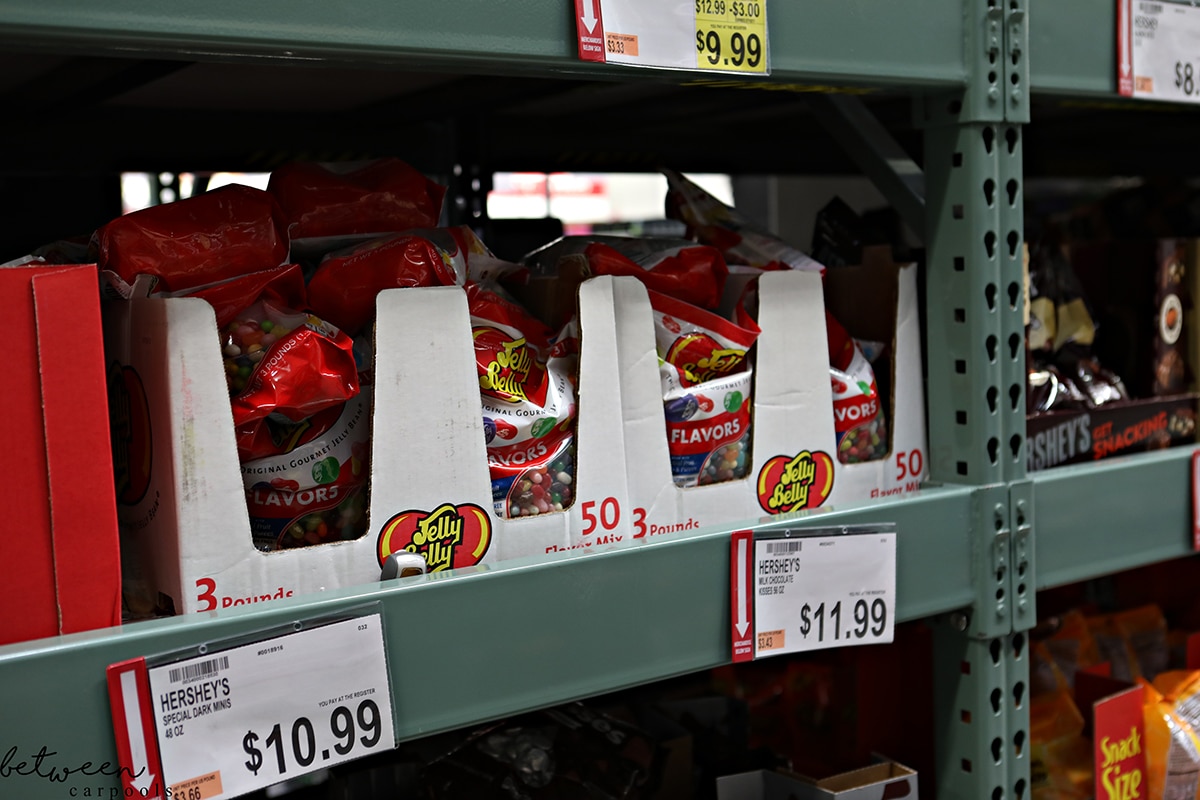 Kosher party candy.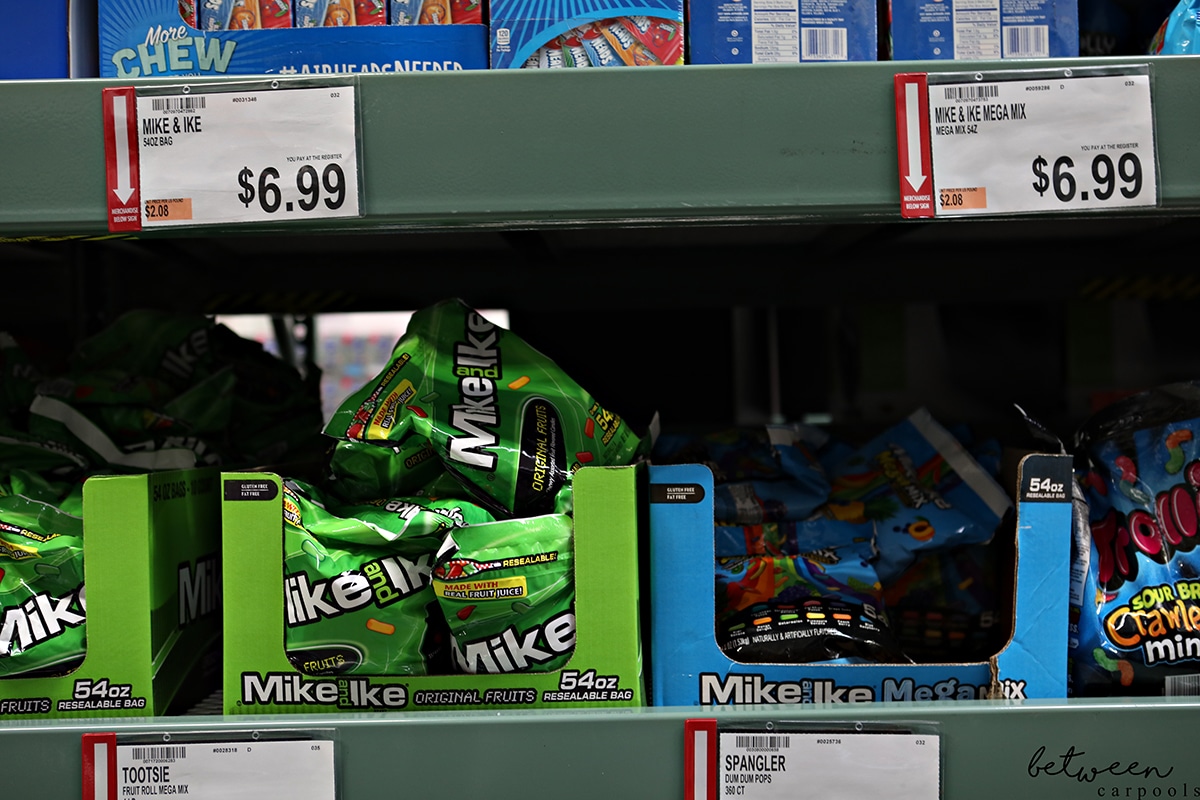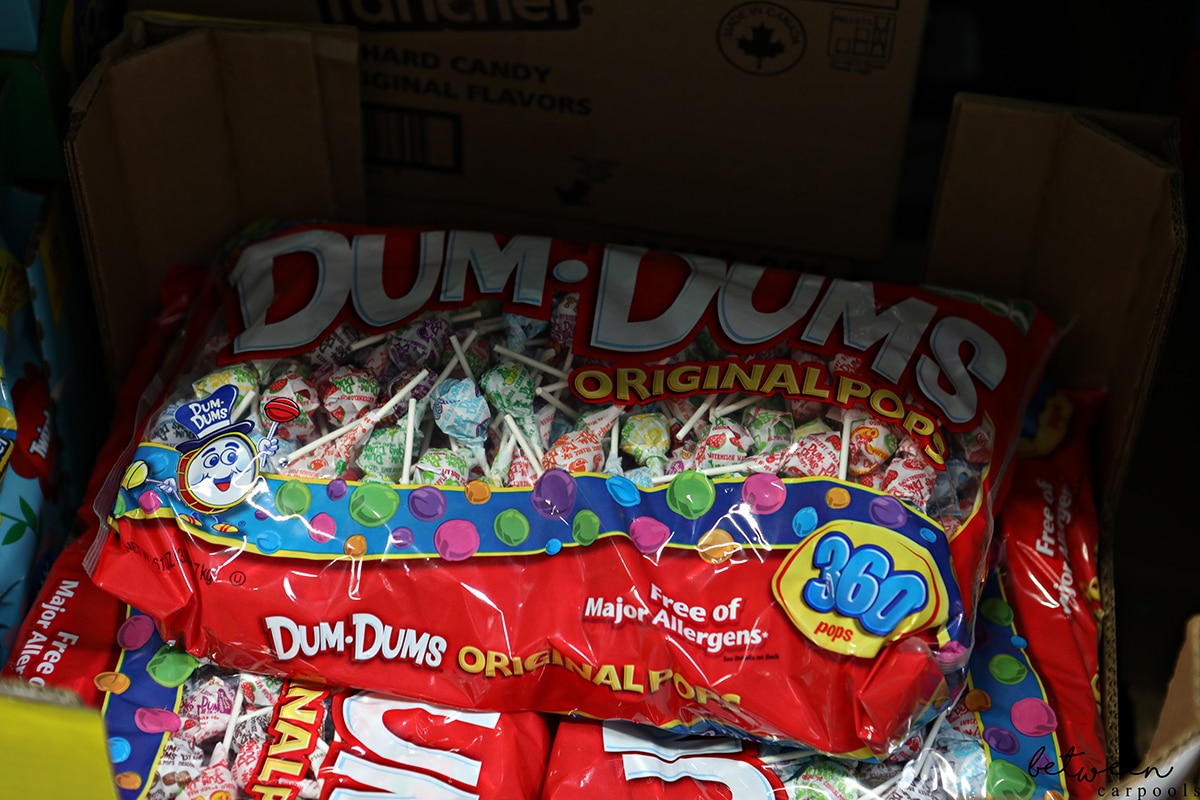 Lots of options.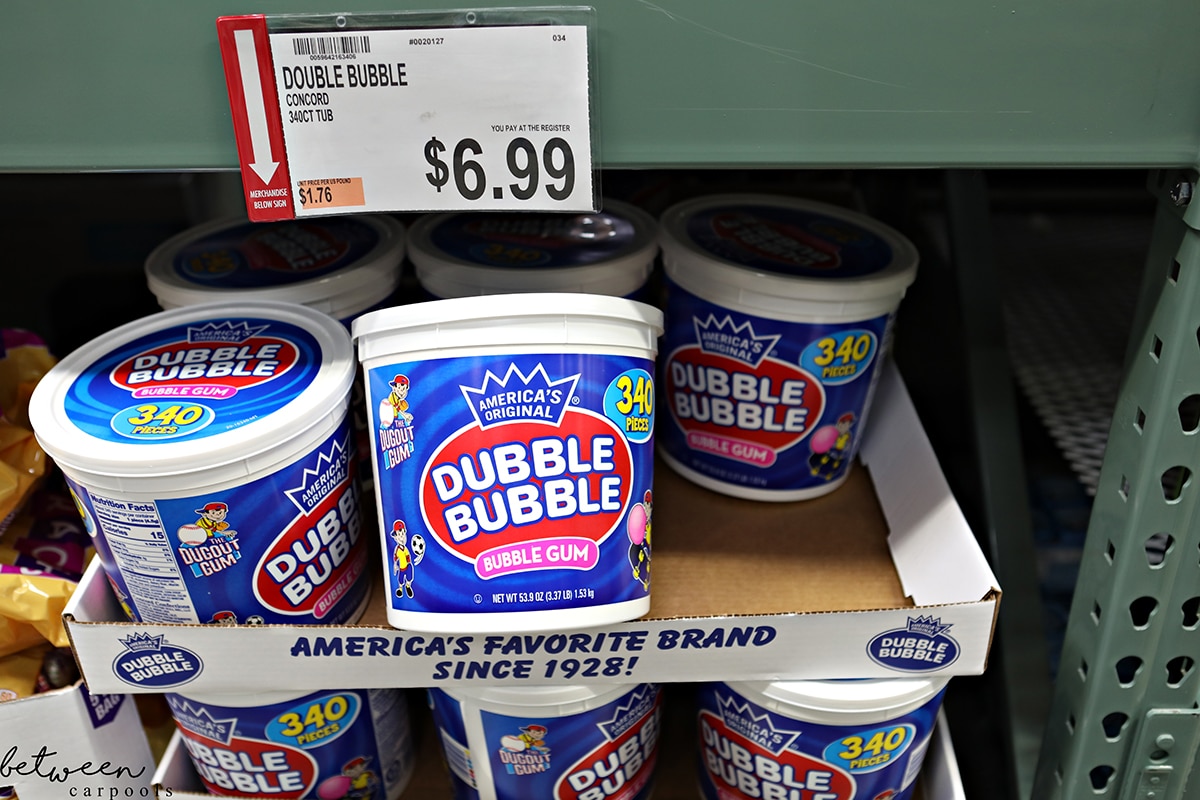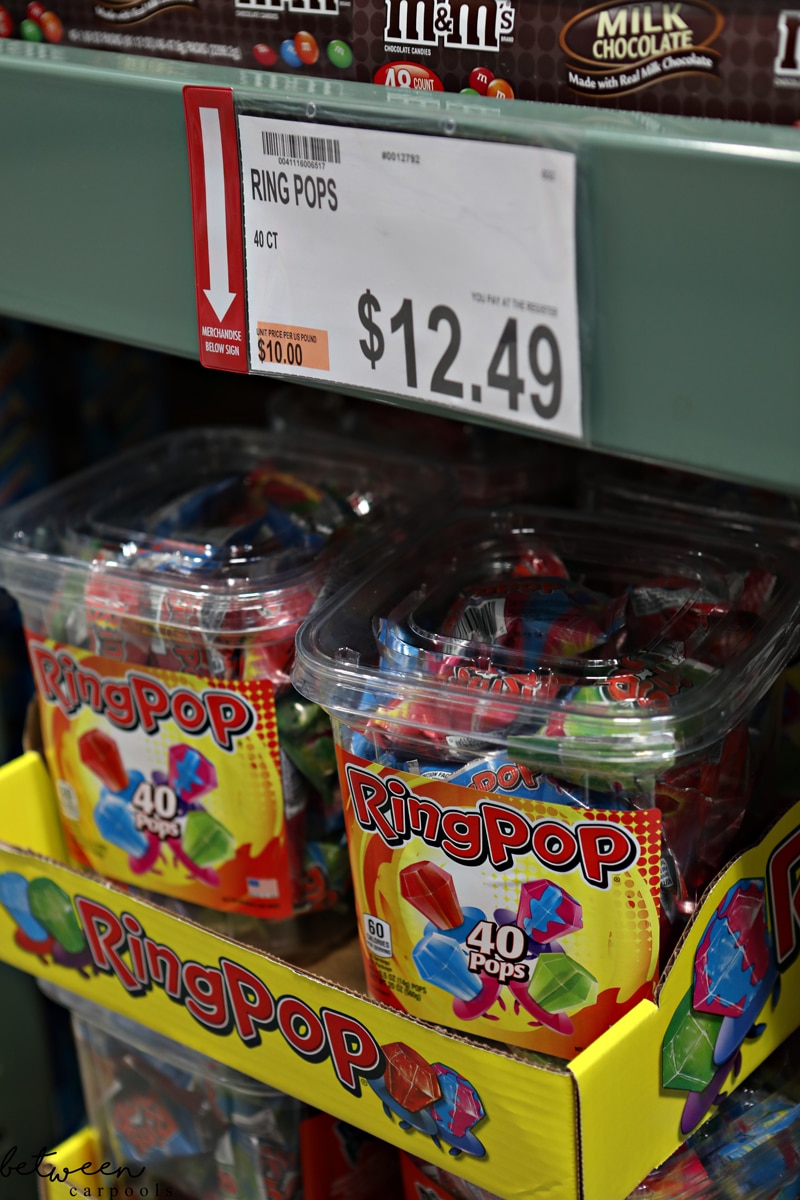 This is not an everyday purchase, but when you need to fill those party bags…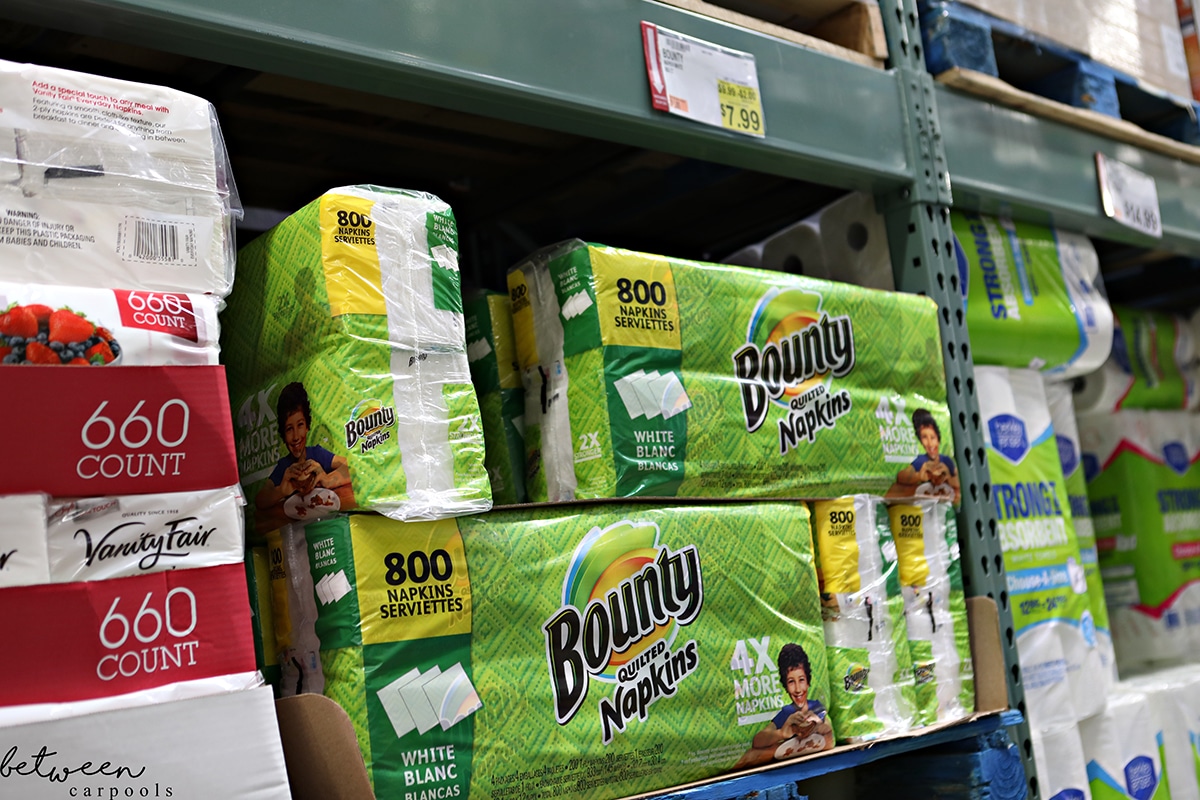 And finally…we clean up just a little. Esti says these are the best everyday napkins. I'll have to try.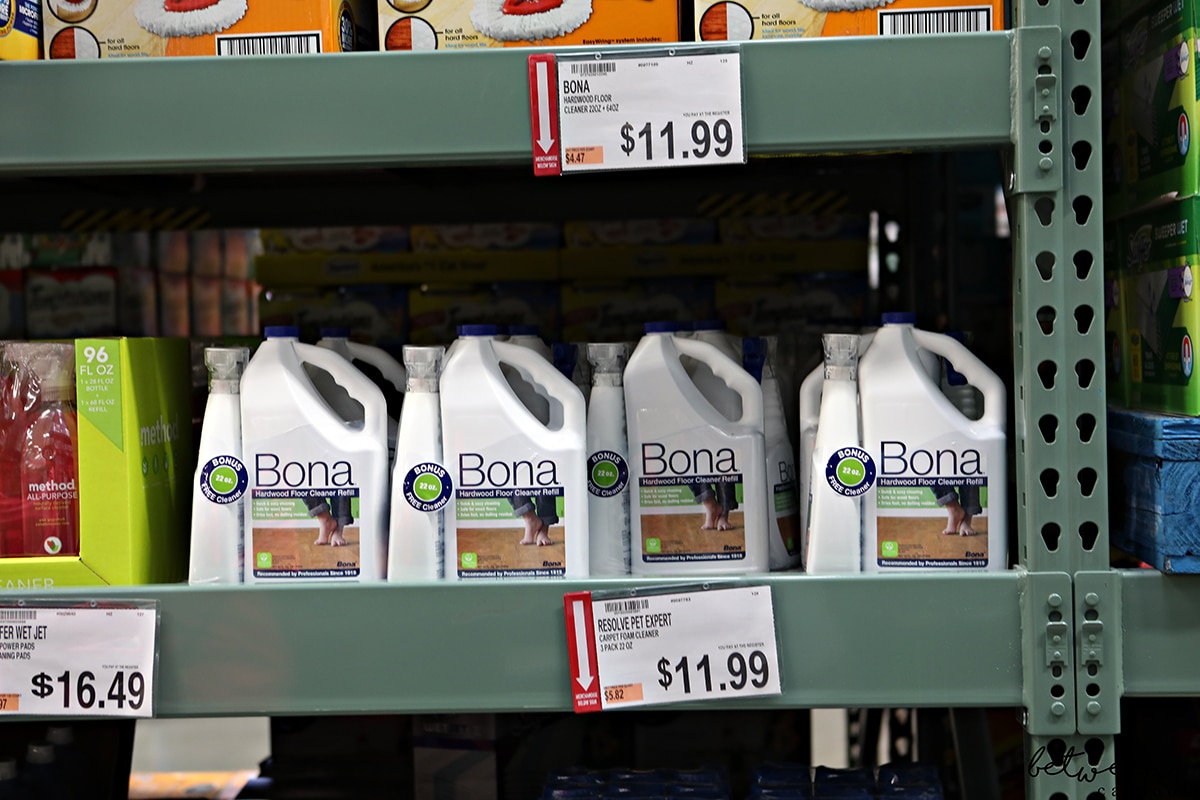 And remember this post about Bona?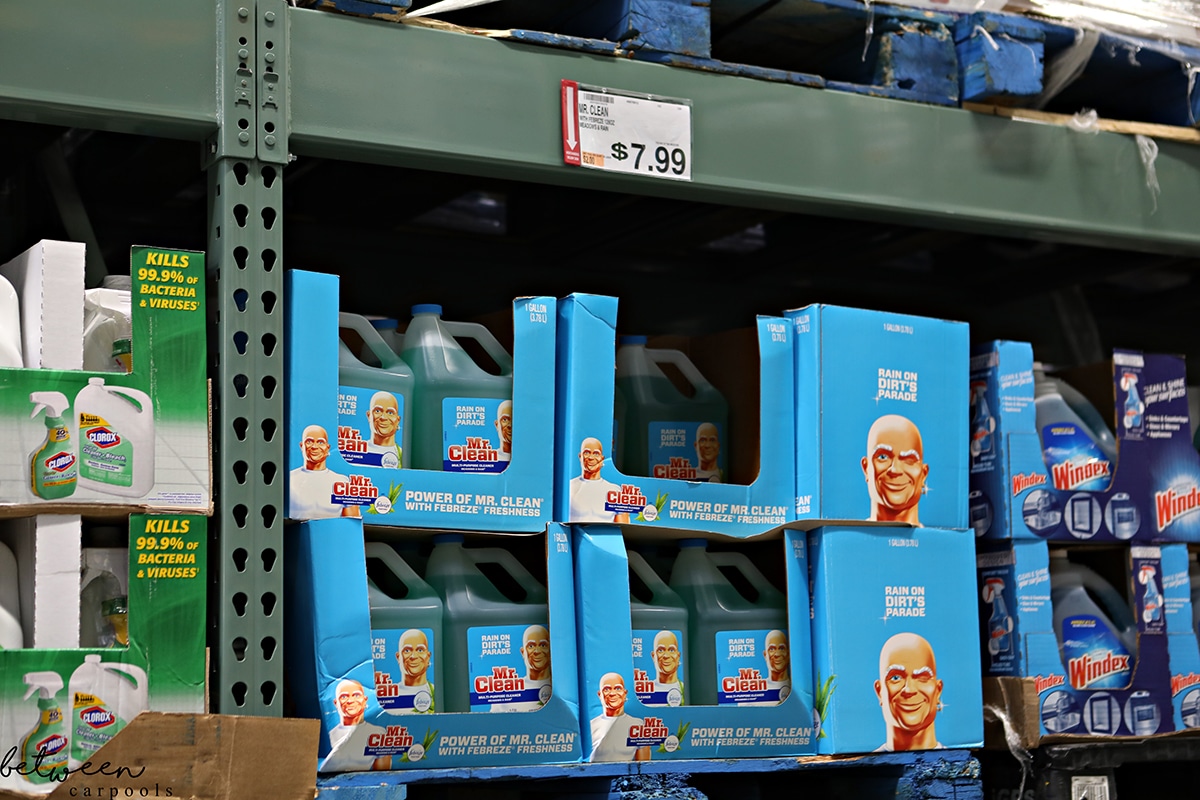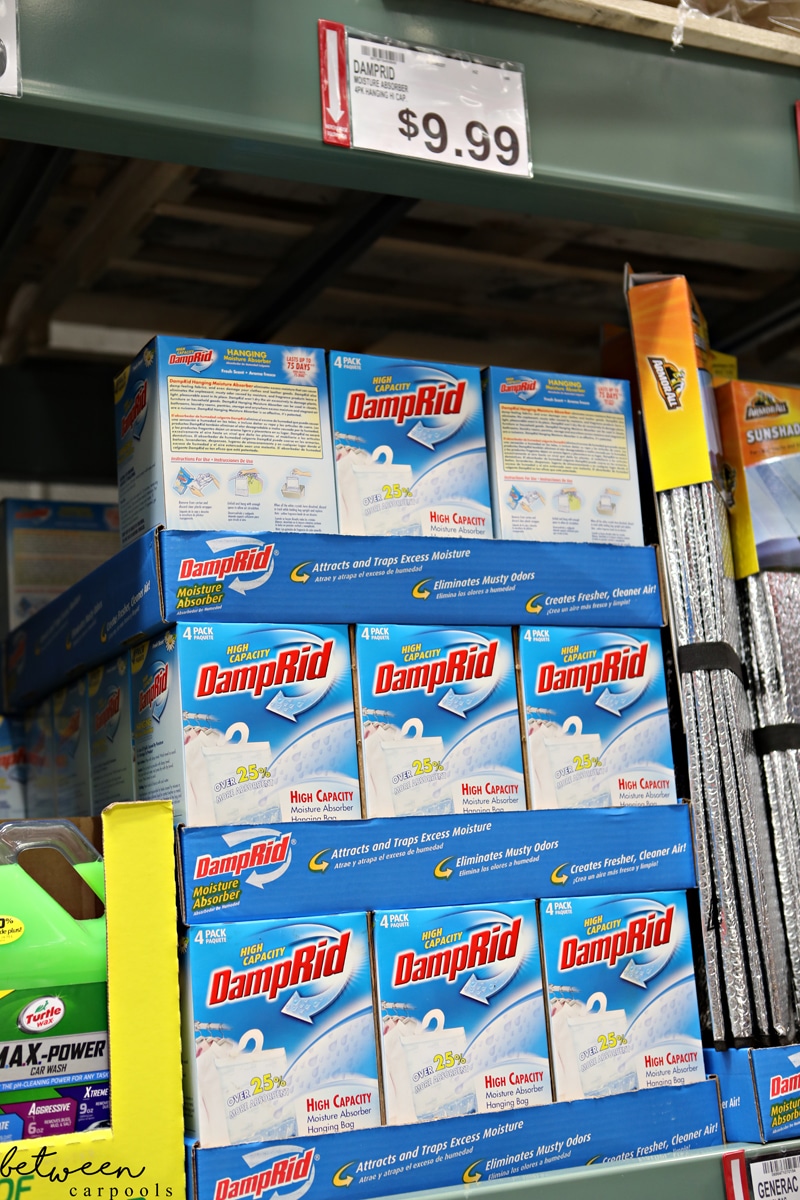 Yup, some cleaning product deals beat Target by far. (And Costco doesn't carry 'em all!)