A glass dry erase board like this helps make menu planning a family effort. And they look great too.
After buying a couple of these sleek glass dry erase boards from Ikea for my daughter's room, I decided I wanted one for my kitchen. The glass and stainless combination just blends right into the kitchen look and it is the perfect spot for menu planning. Every Sunday, with my kids' input, I plan the dinners of the week. I am not rigid about sticking with it, but it does help me to look at my calendar for the week and know which days require quicker meals or have room for more time-consuming recipes.
But dry erase markers make me nervous. Those little smudges and accidental swipes that can end up on walls or cabinets…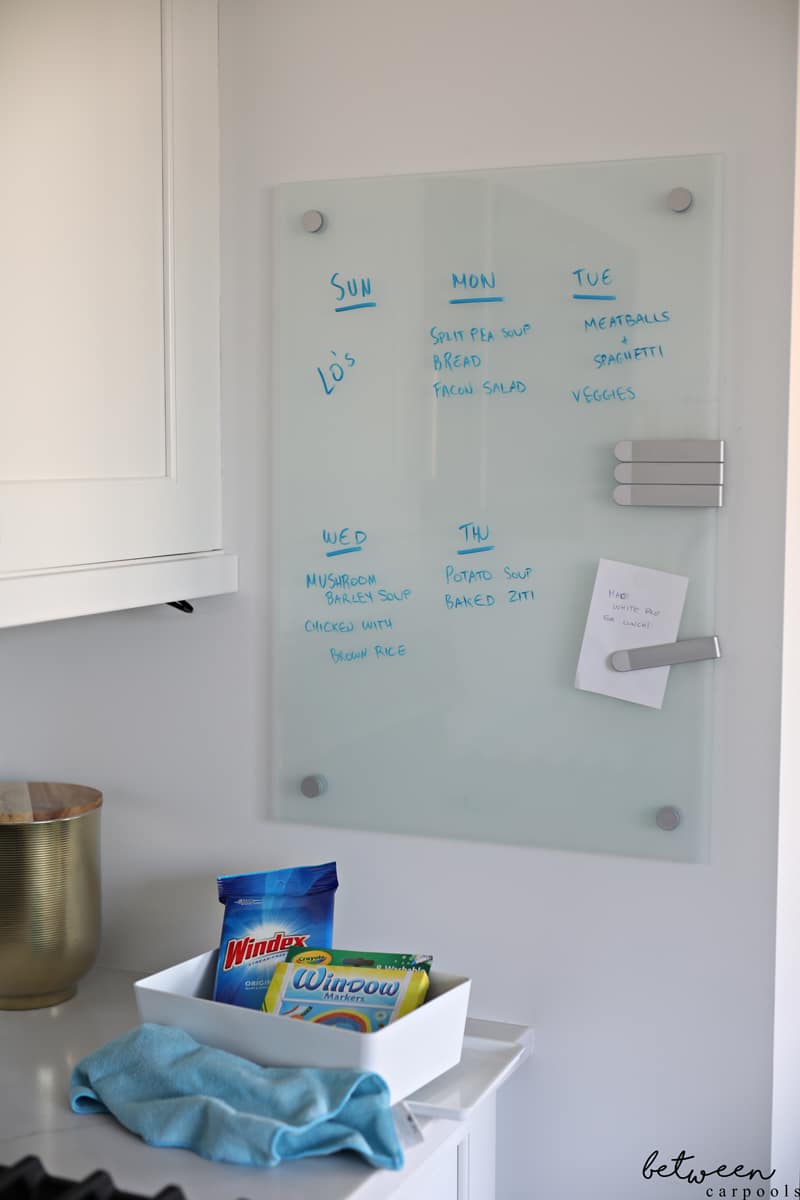 I found a great washable solution while shopping the Crayola aisle at Michaels: washable window markers. They wash off walls, but, ironically, they don't wipe off the glass with a simple wipe like dry erase markers would. So I keep a packet of Windex wipes together with the markers and it's a simple clean up without the risk.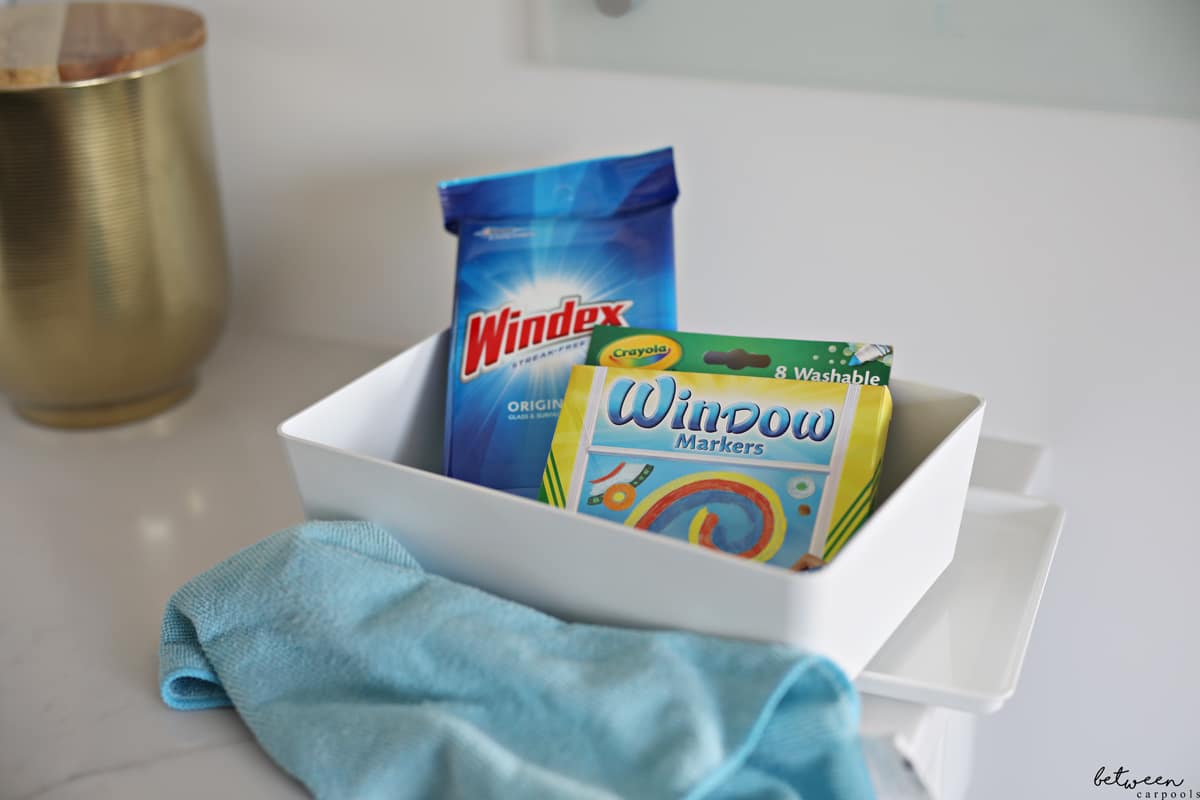 I have to emphasize how much this simple board in my kitchen changed the way dinner-time runs in my house. When there's a plan, there are ingredients in the house and no scrambling for ideas at 4:30. The kids know what to expect so they don't complain when faced with something they don't particularly like. They've already resigned themselves to it. And they can look forward to the ones they like better. And if they get to write the menu on the board, it makes dinner planning fun!