We're giving you a tour of the inside of the book!
Now, the Best of Kosher cookbook is finally in stores and you've even begun cooking! Want to learn more about the story behind Best of Kosher and how it came to be? Read the Best of Kosher FAQ over here.
In this post, we're going to show you what the inside and the layout looks like–consider it a tour. Since this is the first time so many authors have collaborated on a cookbook together, we had to get a little creative with the layout so you know just whose recipe page you're on. Here are some of the elements integrated into each page: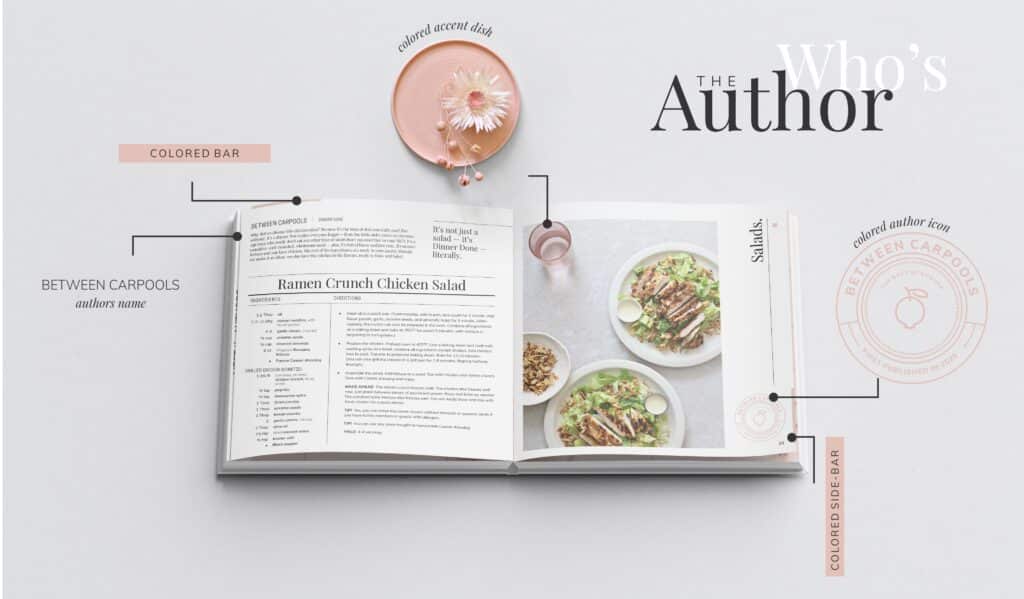 Every author of Best of Kosher has their own color woven through their pages. Between Carpools has, of course, the signature BCP Pink. There's colored bars, plus the color also comes up in the props and accents in the actual photos. There's also a special stamp for each author.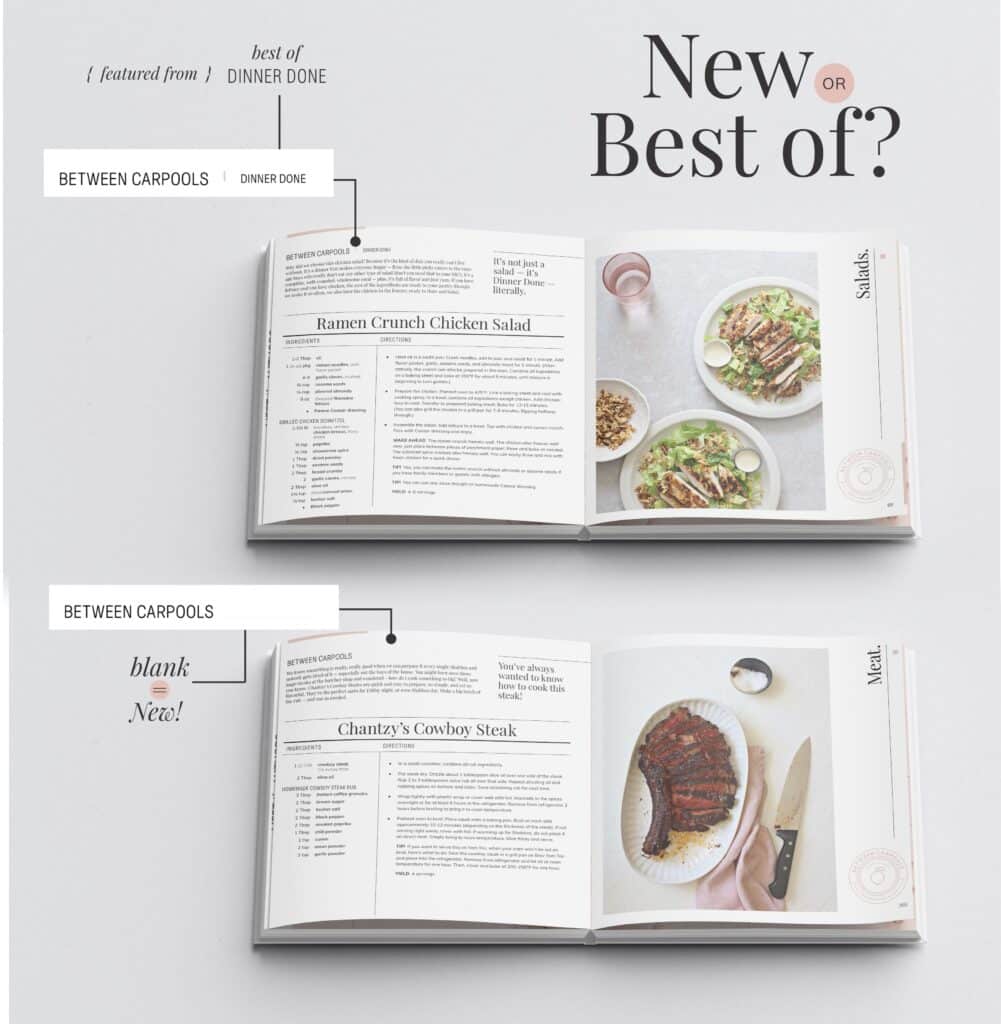 Is a recipe new or is it one of kosher's greatest hits? At the top of the recipe page, you'll see the author along with the book where the recipe originally appeared (when a recipe is new, no book is listed).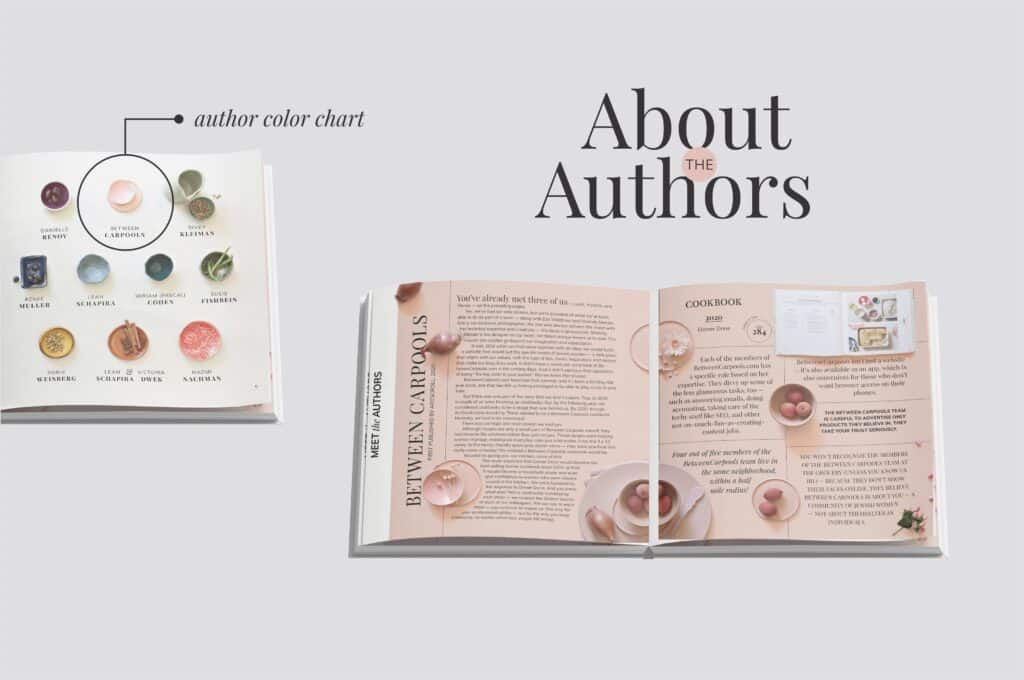 Best of Kosher also has interesting reads about each author!
Of course, there's our BCP Pink again. Every author's color is also on their author page.
FOR EXCLUSIVE CONTENT AND A PEEK BEHIND THE SCENES, MAKE SURE TO JOIN OUR WHATSAPP STATUS HERE. JOIN OUR WHATSAPP GROUP AND WE'LL LET YOU KNOW WHEN A NEW POST IS UP!