Once you have that figured out, Mishloach Manos can be easy. 
Spending too much money on a container that will most likely go straight to the trash is kinda silly. We can all agree on that. But, on the same token, finding a container that is cheap and pretty?! Almost impossible. 
Almost, we said. Because, guess what, we found some really cool options!
1. The kraft box that comes with a lid.
Cost: About 0.80 cents a box (lid included!)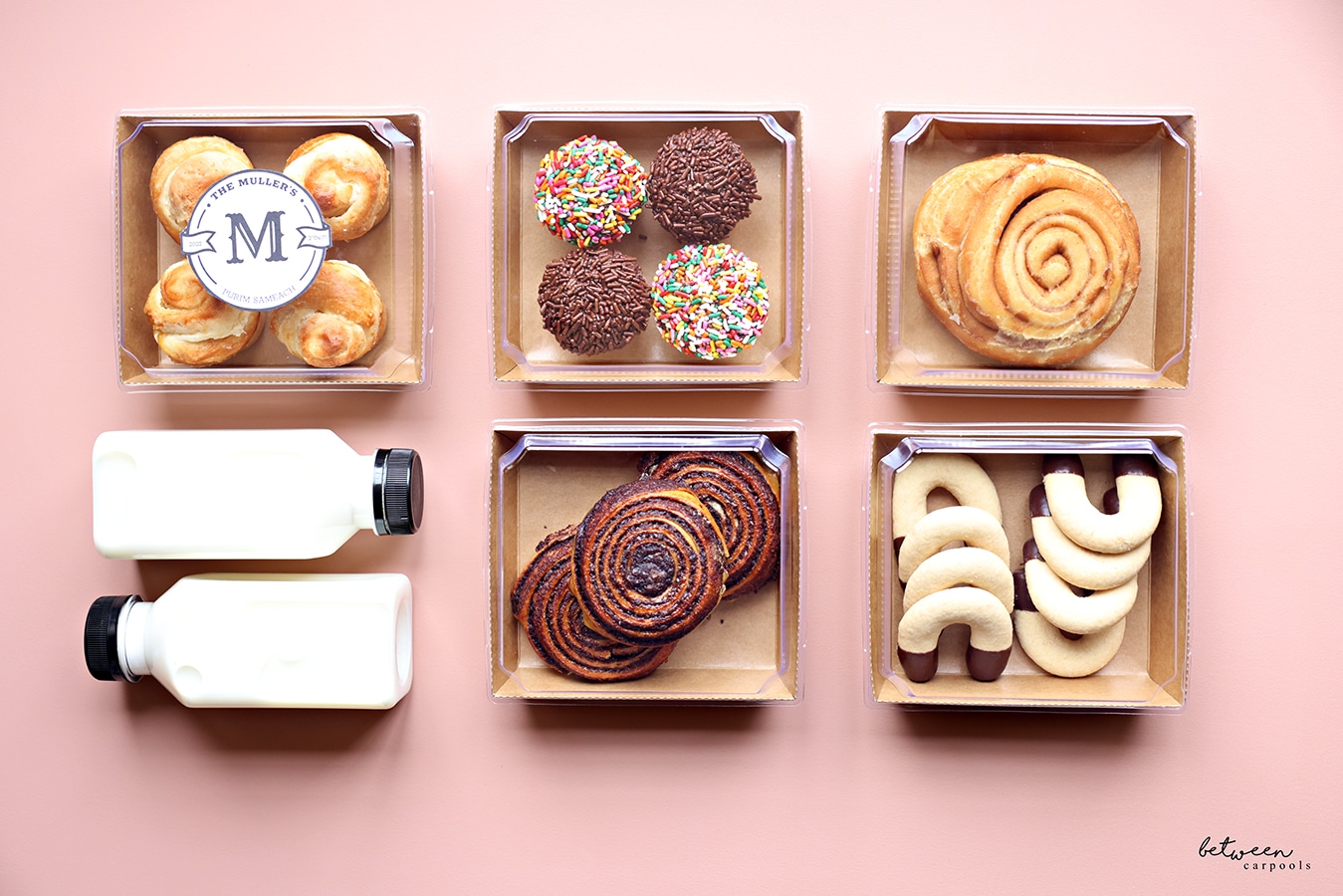 This cute little box is neat and clean. It comes with a coordinating cover and literally anything will look good in it. It's cheap enough that you can give 2 boxes to each person, each box containing something else. We loved how nicely these stored items like small cupcakes without smushing them. Add a label and complete the look.
We found these cool bottles and filled them up with milk. You can fill them up with juice if you like, for a pretty presentation.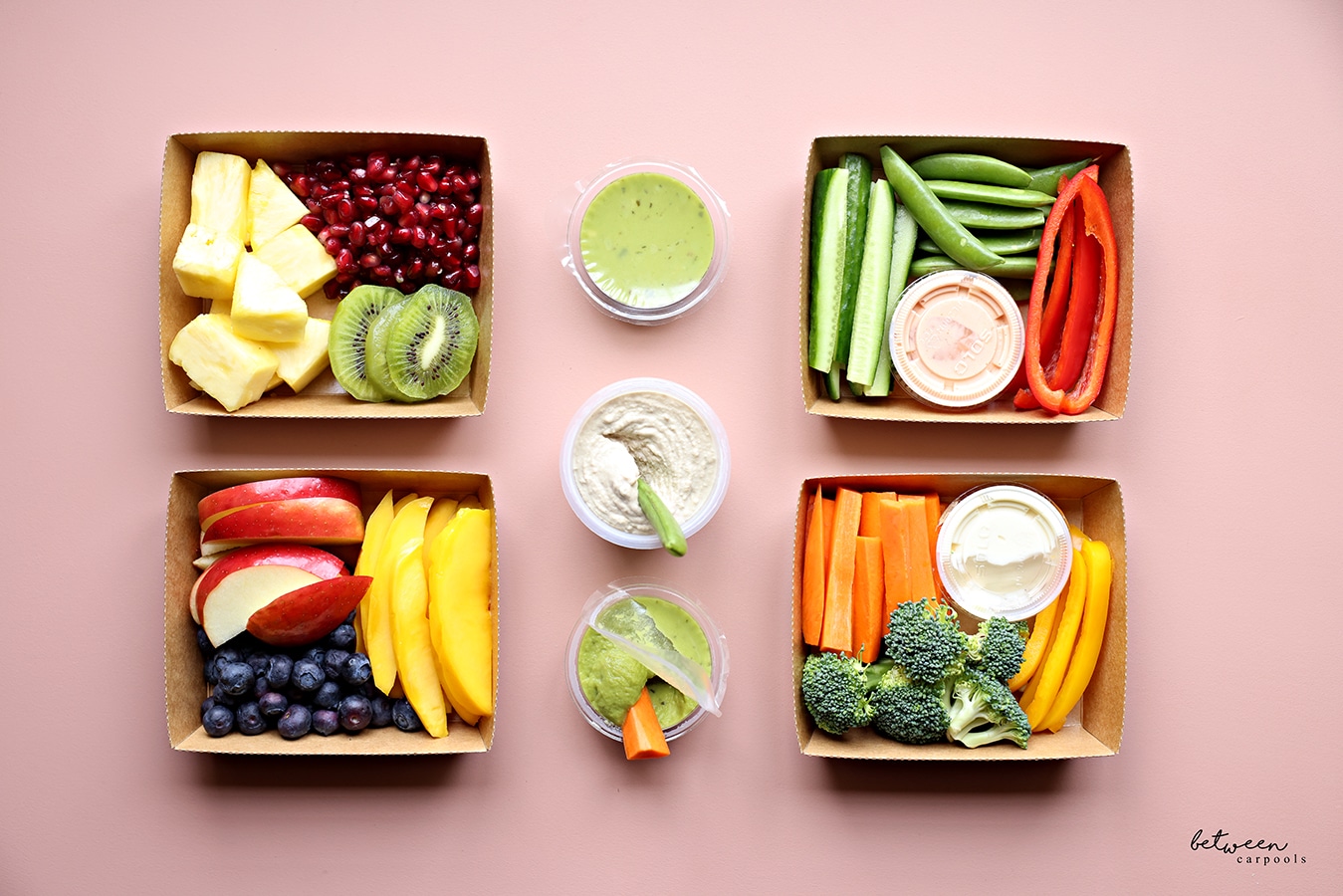 These also look awesome with any veggies or cut up fruit. Add a small container of guacamole, tuna salad or dressing for a complete healthy snack on the go that is sure to be appreciated by all. Something healthy to munch on this sugar laden day is always good.
2. The clamshell box that is prettier than your typical take out container.
Cost: About 0.46 cents a pop.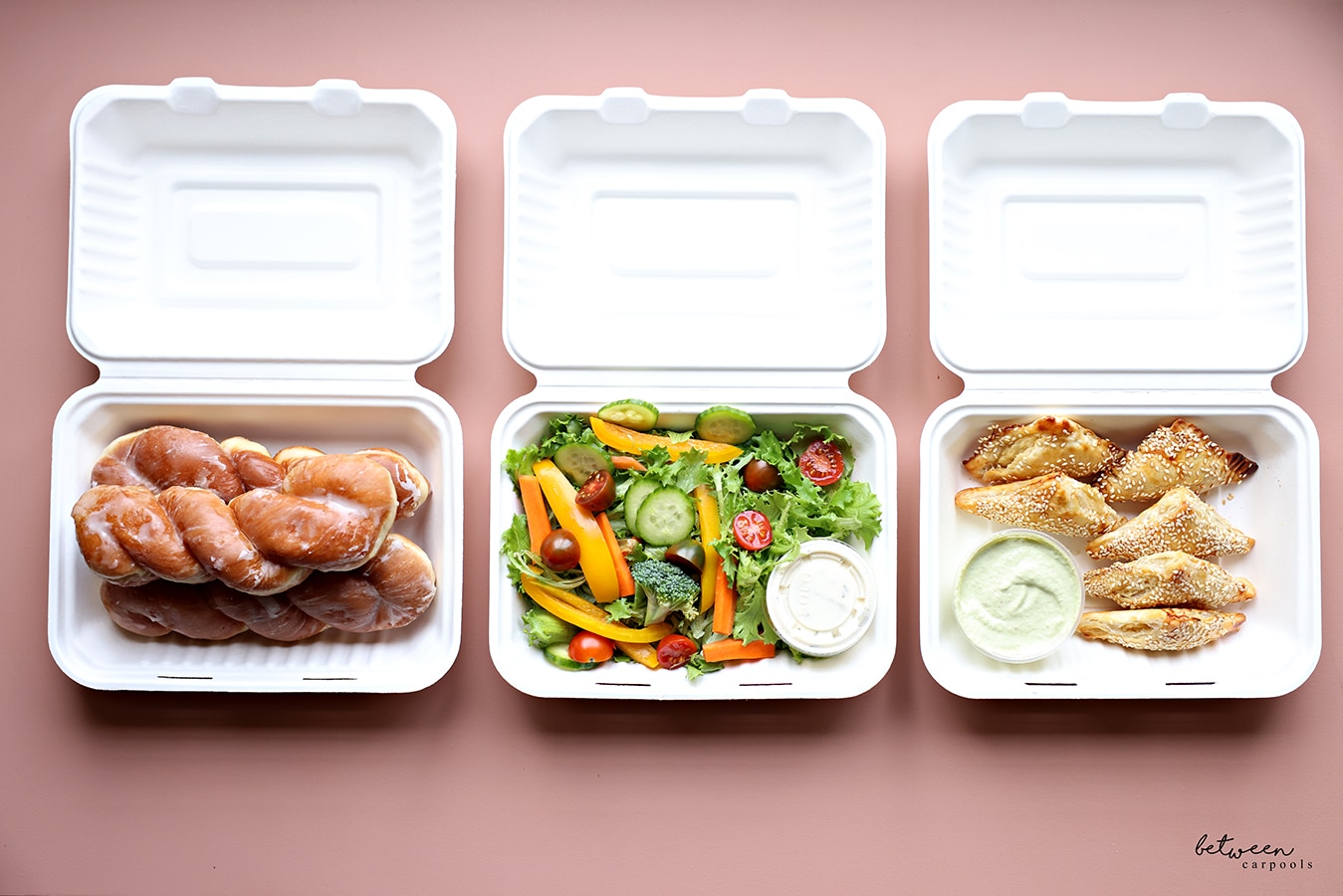 These come in many different variations of sizes. Here's the one we used. It's the 9×6 size, but look at all the options available! This clamshell box has a nice textured finish, almost like a linen feel. It's perfect for homemade bourekas, or any baked goods. Salads would work well here too! You will find these easy to use and perfect in every way. Add a label, as shown (the one we used, shown in the opening image, is over here) and make it yours! 
3. The jars with bamboo lids that make everything look pretty!
Cost: $2.66 a piece.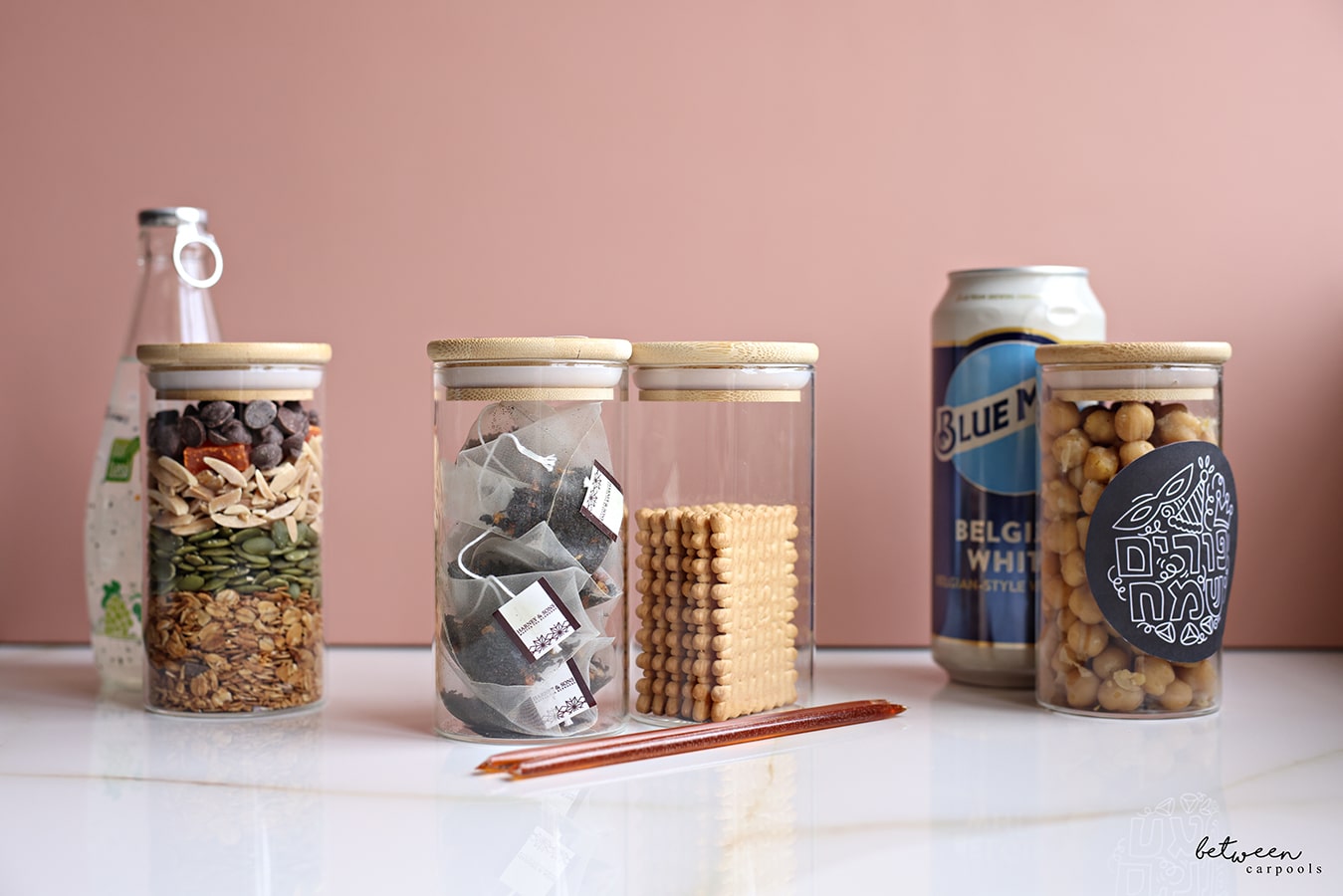 These, as well, come in different sizes. You can give one, as a trail mix, for example, with a water bottle. Or, two of them (tea and cookies). (We used the Harney & Sons tea we love.) Or, cooked chickpeas and beer (dress your kids up as newborns? Funny, we know).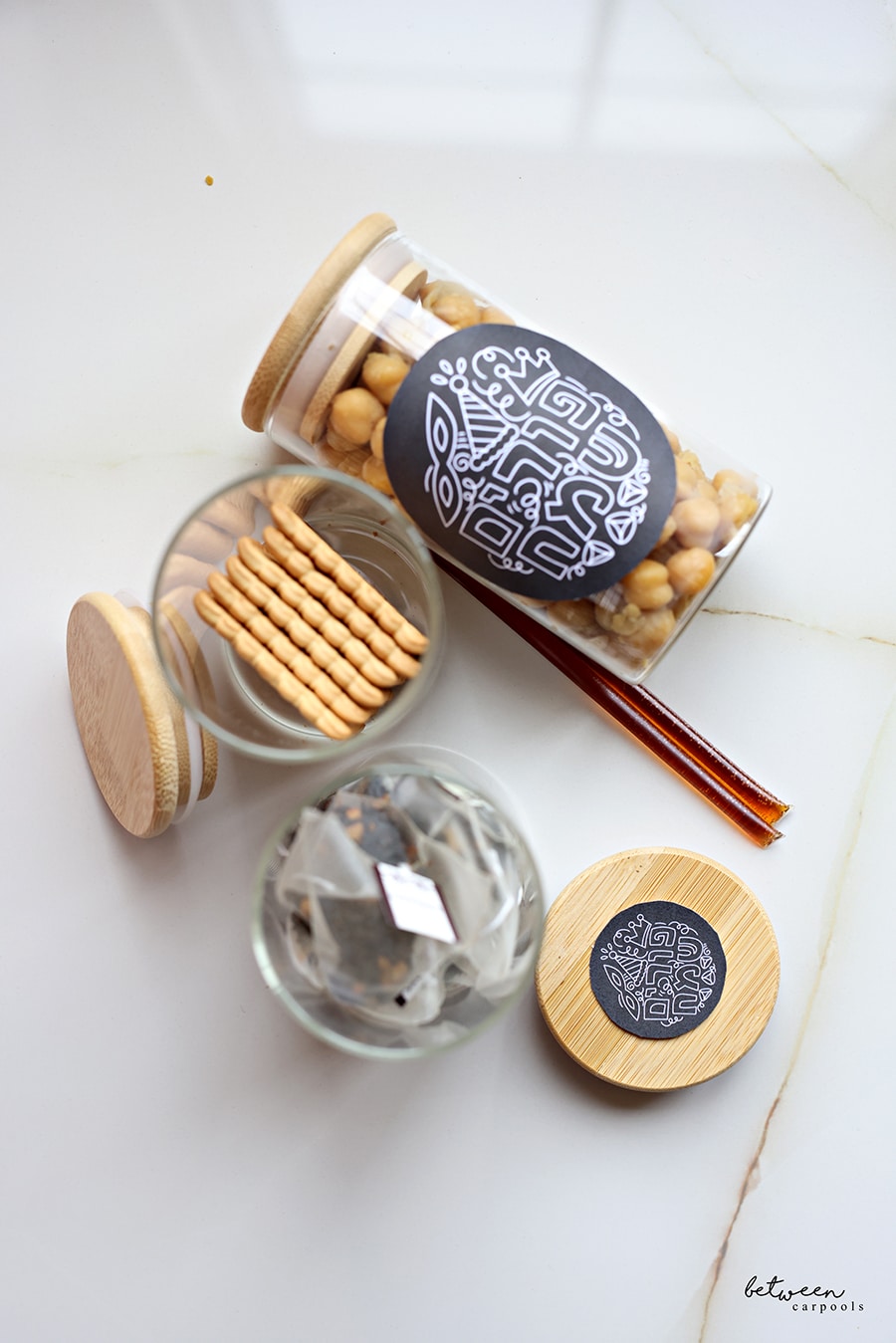 Whatever you do, these jars are clean and classy. You can stick a label on the side or a smaller one on top. Up to you!
Browse our packaging resource with all the best options here.
FOR EXCLUSIVE CONTENT AND A PEEK BEHIND THE SCENES, MAKE SURE TO JOIN OUR WHATSAPP STATUS HERE.