It has to look like it took effort, but not too much effort. It has to be something a teen would want to eat, and it has to be easy to make in bulk. These are perfect mishloach manos ideas for your teen to gift to her friends. Plus! Free downloads on all the labels you see here!
If you've got teenage (or tweenage) girls, chances are you've had a bit of drama about the mishloach manos they want to give their friends. 
For starters, the decisions alway come at the last minute. And then there's the politics of how many to prepare in case this one comes or that one is at the other one's house when she stops by. And there's the fine line of trying too hard vs. a pathetic lack of effort.
We put together three ideas to inspire your girls. They can either use them as is or add some of their own flair to them.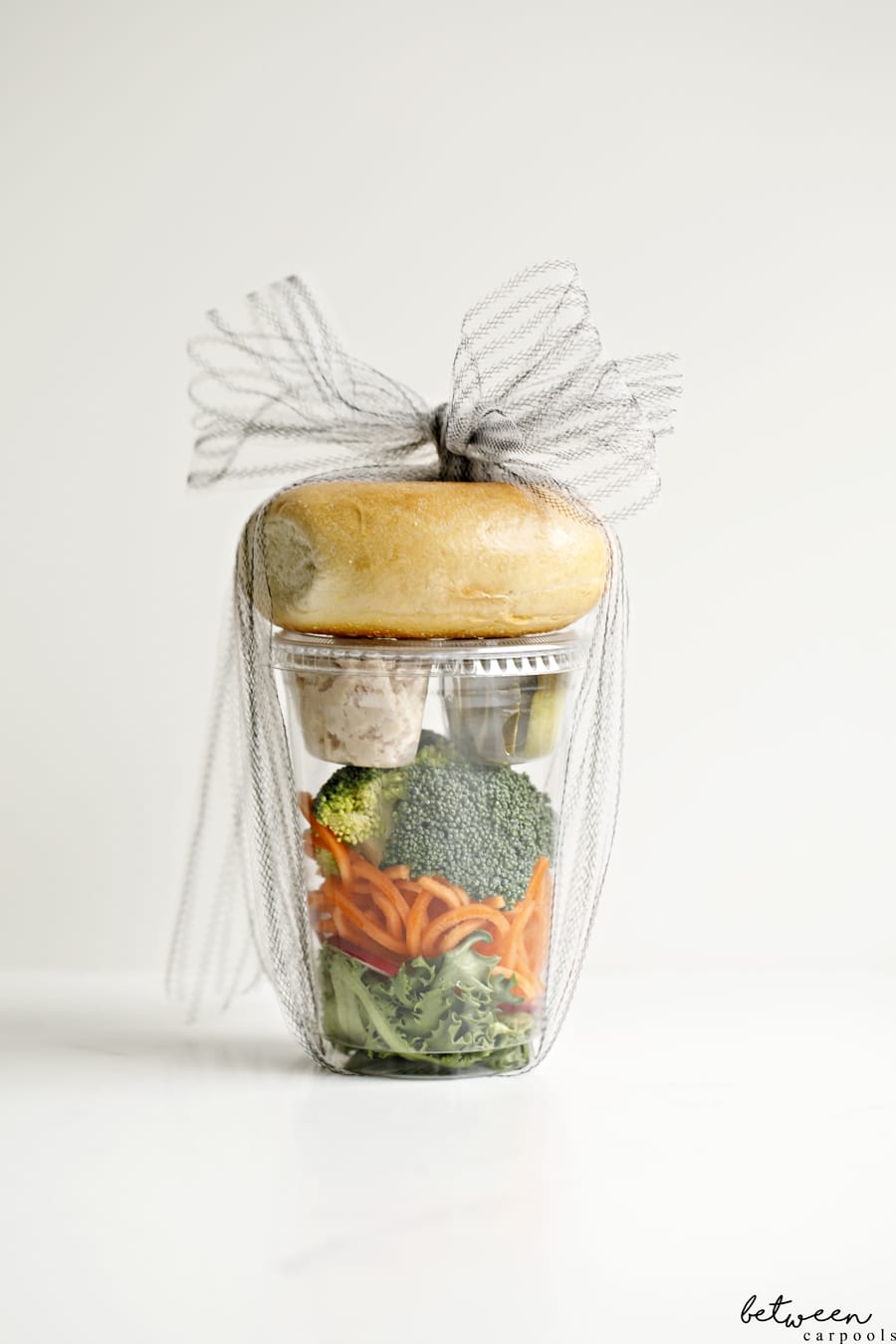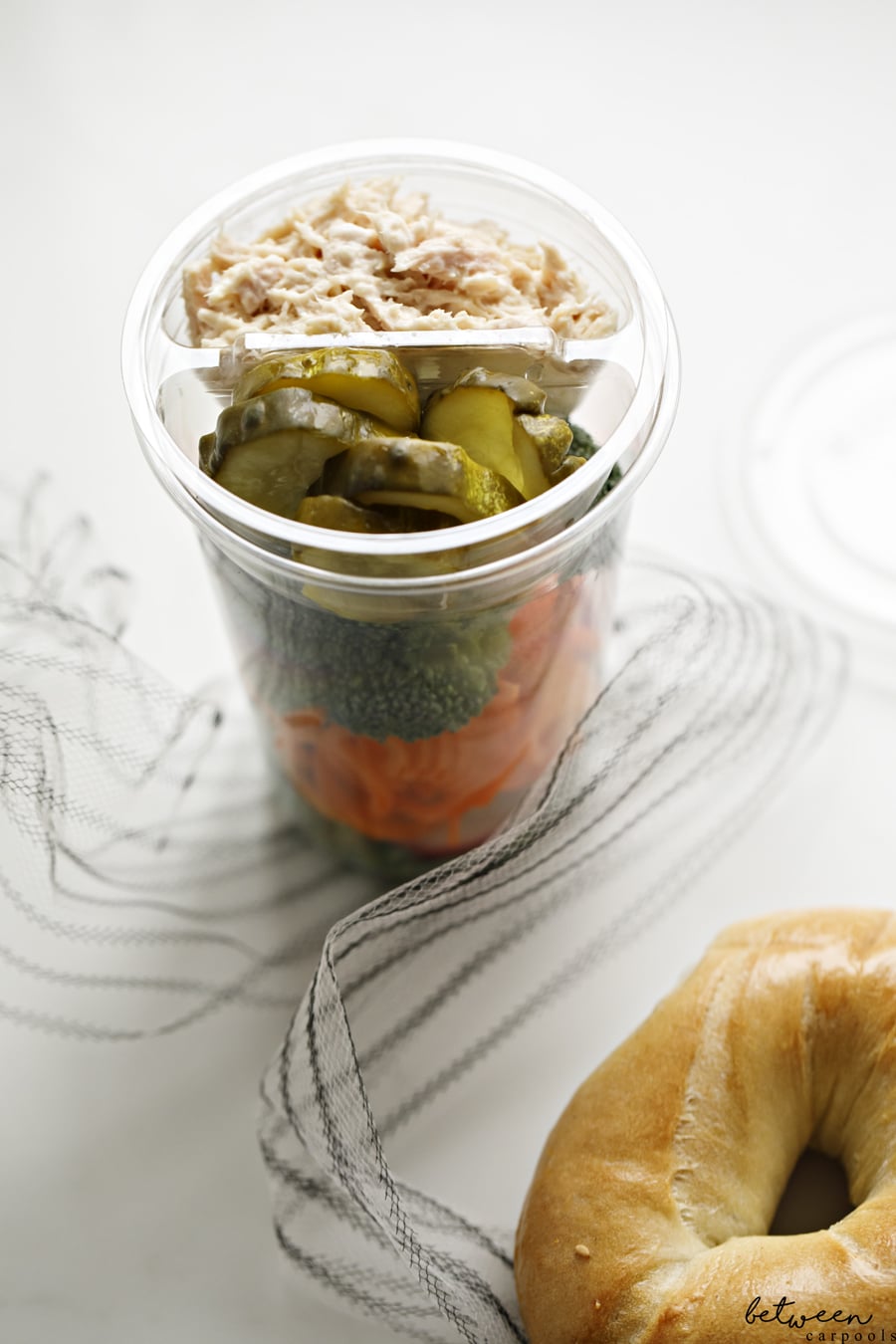 The first is a bagel brunch package for one. We love these cups with dividers which can be filled with any salad or cut veggies on bottom, tuna and pickles in the divider cup, and a bagel on top of the lid. And this can be fun to customize based on a friend's tastes. Make it egg salad, cream cheese, olives or fried onions if those are the things she loves and the recipient will feel special.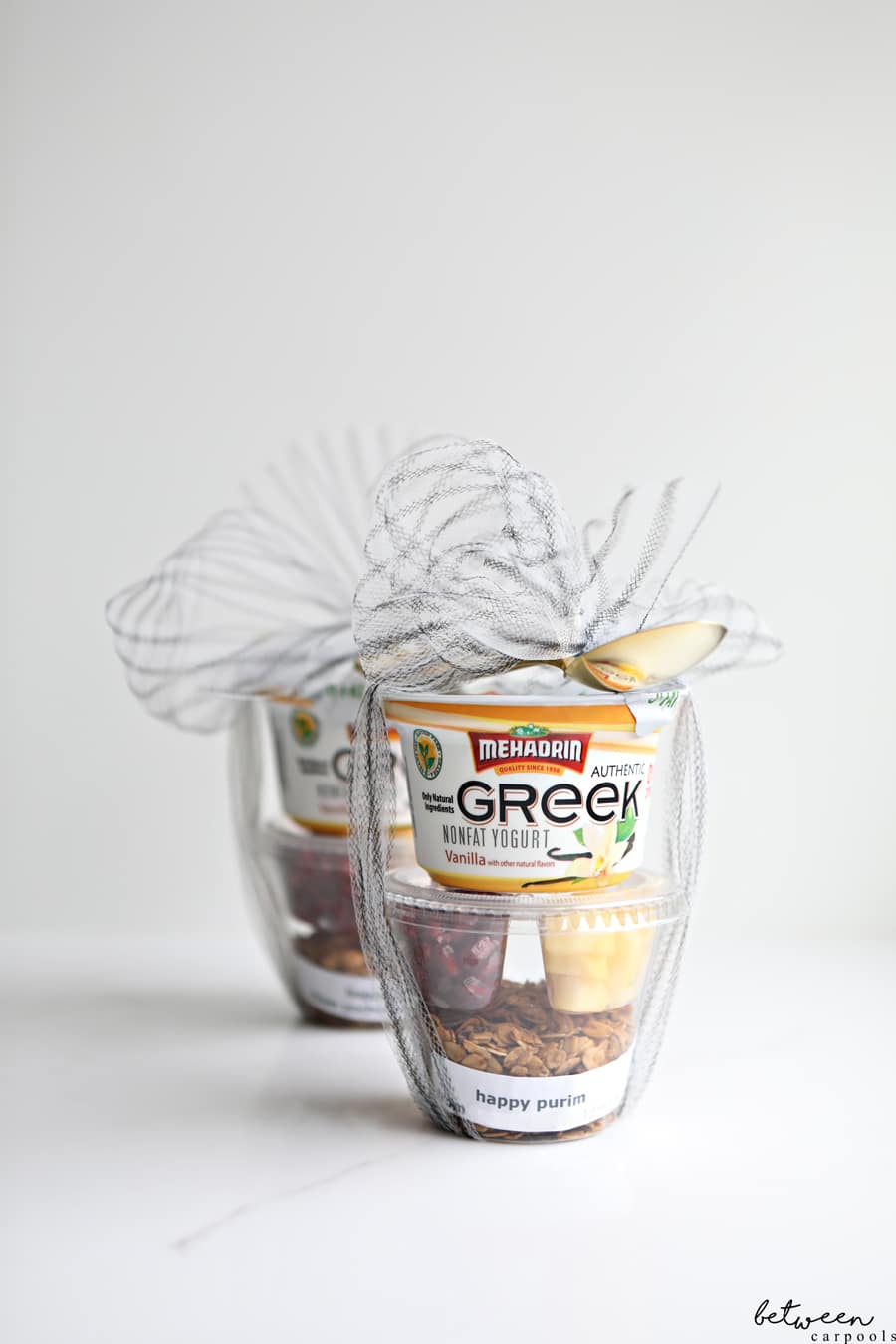 Another way to use these cups in a smaller size is for a yogurt parfait. Some granola, fruit, nuts —again these can be customized or not. Add a yogurt on top and tie the package with some tulle ribbon. Don't forget to include a spoon!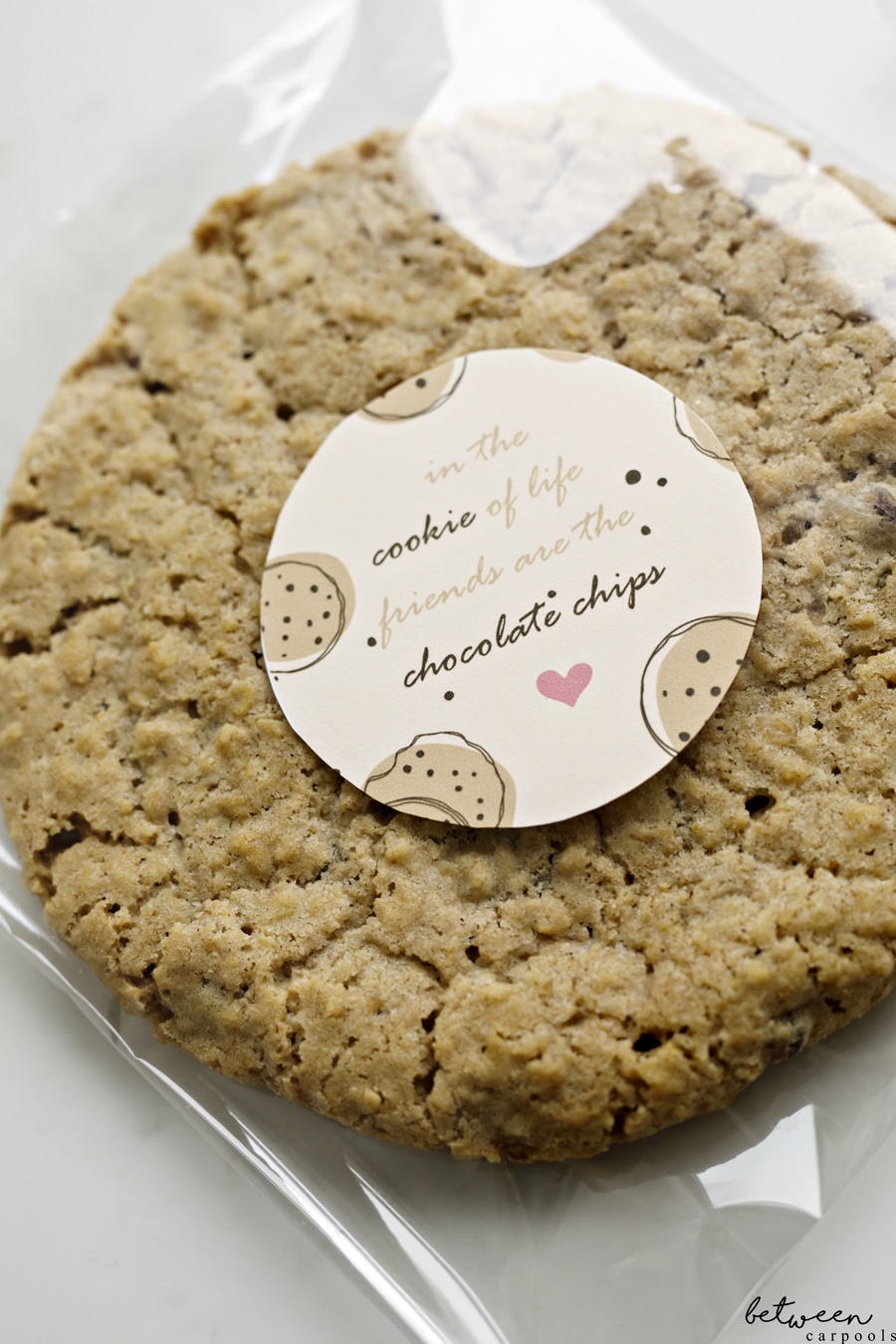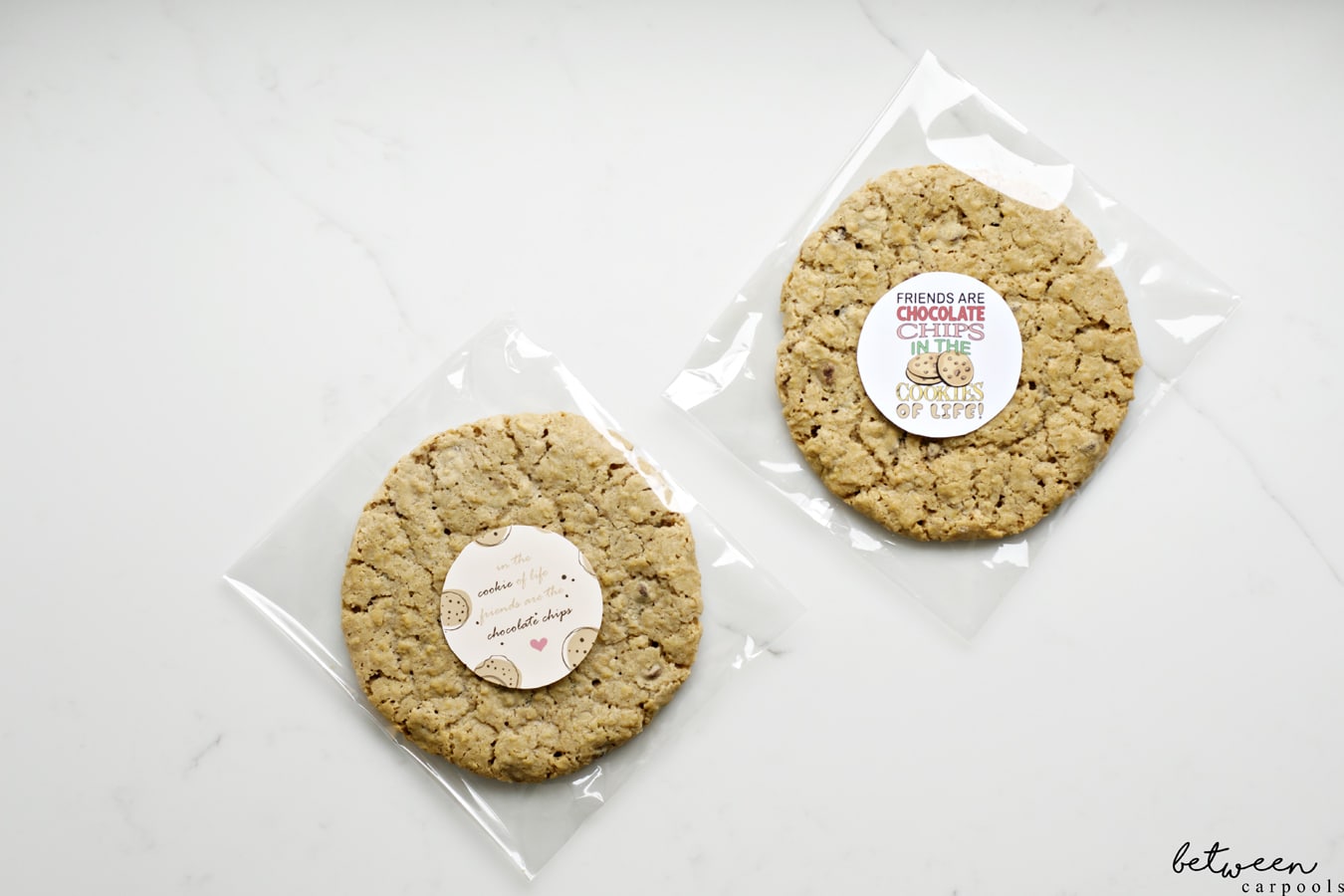 Then we have these giant chocolate chip cookies. Using your favorite cookie recipe, simply oversize it! A cellophane bag and the perfect sticker make this a fun treat for a friend. If this is being used to satisfy the halachic obligation of mishloach manos, simply wrap the cookie with an iced cappuccino. Oh, and these stickers are available as a download here and here! (You can purchase 3″ sticker labels here, or simply print on sticker paper and cut with these circle punches.)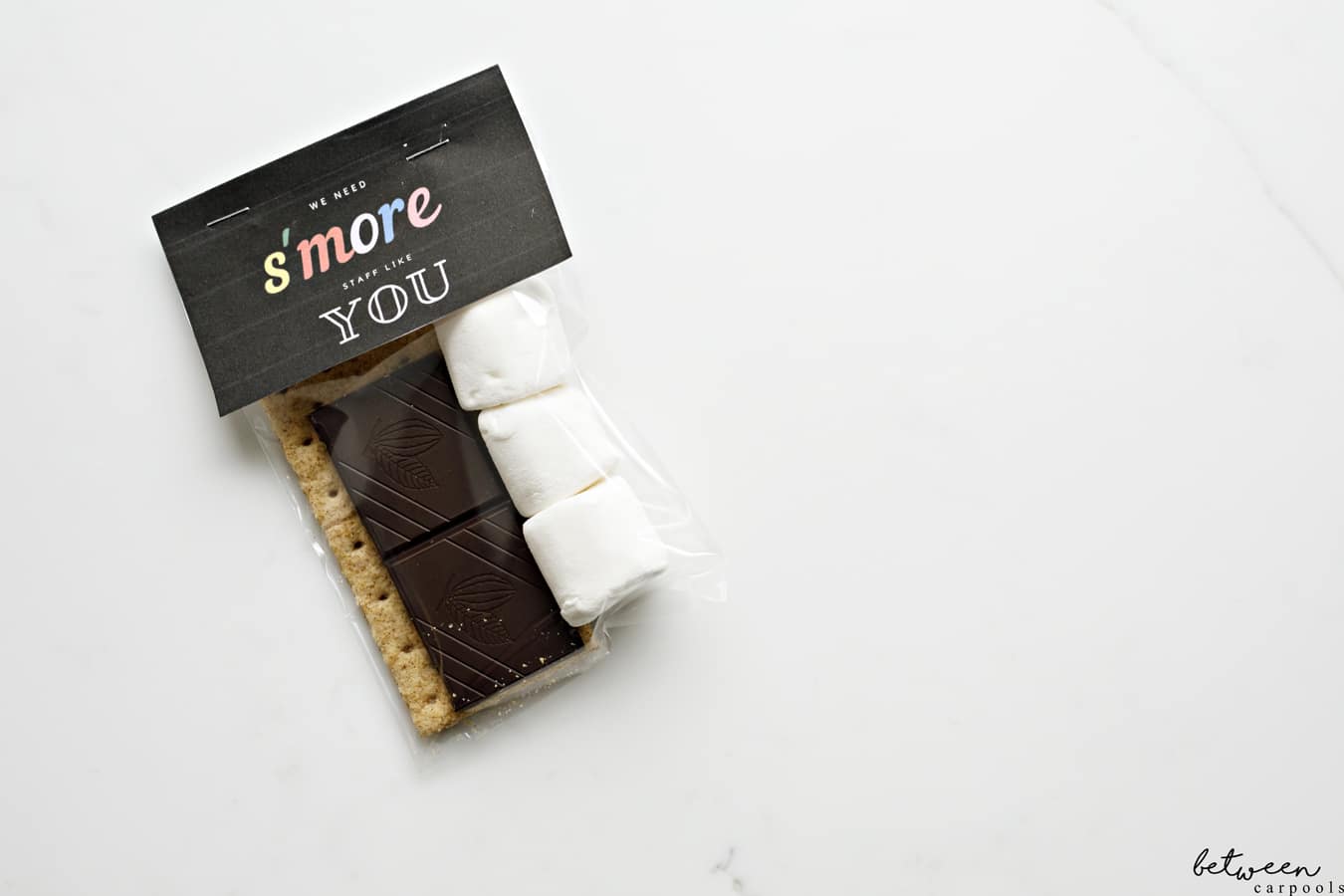 This cute little s'mores kit can be part of a larger mishloach manos or a fun little package to give out in bulk situations—maybe to a whole class, or for some junior staff members. Simply adjust the quote on the foldover tag to reflect who will be receiving it. You can download the custom tag here.
Here's the supplies we used in these mishloach manos: