Clothing Dots are banishing laundry confusion in closets and drawers all over.
Use code BCP10 for 10% off your order at Label Land! Free shipping worldwide, with no minimum order!
But if you're confused as to how to use our Clothing Dots from Label Land, we're here to help you out.
We originally collaborated with Label Land to create these color-coordinated Dots to make it easy to tell whose clothing-is-whose when sorting laundry. You can read more about Clothing Dots here and download this chart for your laundry room in this post.  You can also read more about how we've used Clothing Dots over the past few years in these posts.

The number one confusion people have when applying Clothing Dots to clothing is knowing when to use the Iron-On Clothing Dots and when to use the Sticky Dots. Sticky Dots only stay stuck on care tags (right). When a label is made of fabric (or anything other than the smooth satiny polyester of care tags), an Iron-On Clothing Dot is the way to go.
Recently, someone told me that she had bought and applied Clothing Dots with high hopes. She bought only Sticky Dots and stuck them on everything, including socks. And they all came off! Of course! Sticky Dots won't stay stuck on thick, textured fabrics.

Care Tags = Use a Sticky Dot, no problem. You'll have success.

Do you have clothing with no tags at all? You need an Iron-On Clothing Dot.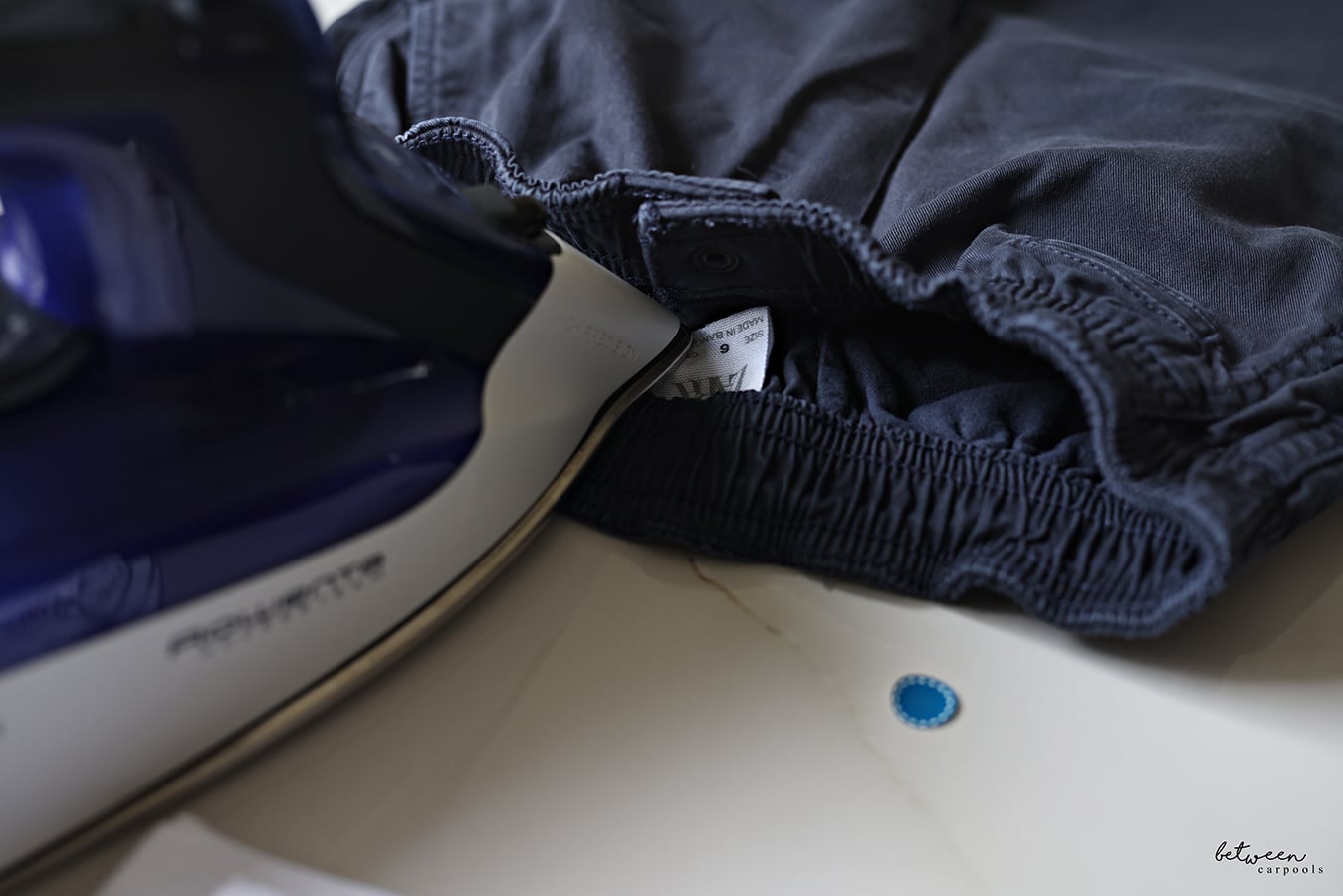 When you want to put the Dot on a visible textured tag like this on, go with the Iron-On.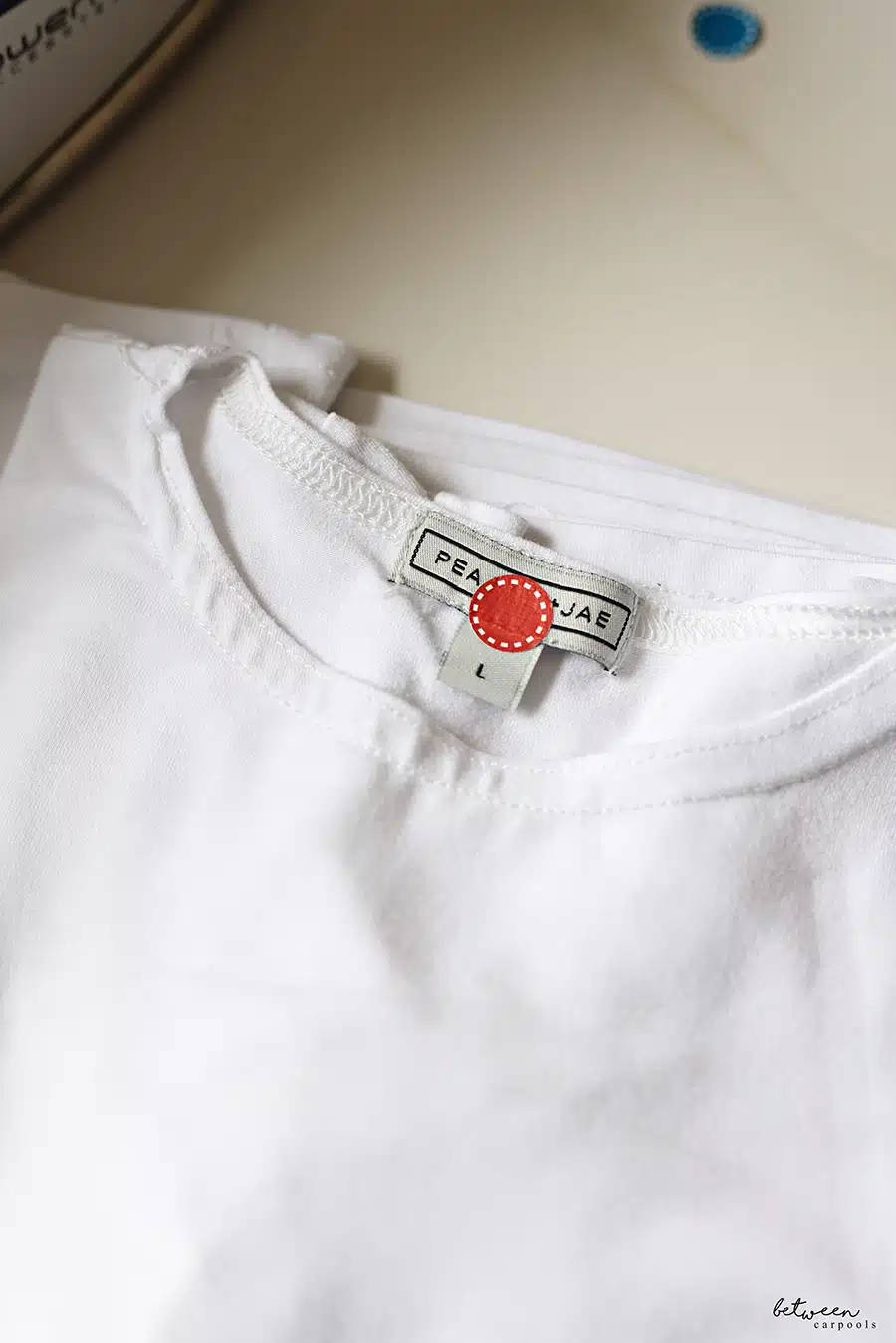 Shells are perhaps the article of clothing we use Dots on the most. It saves most BCP members from looking for the shells in the closets of their teenage girls.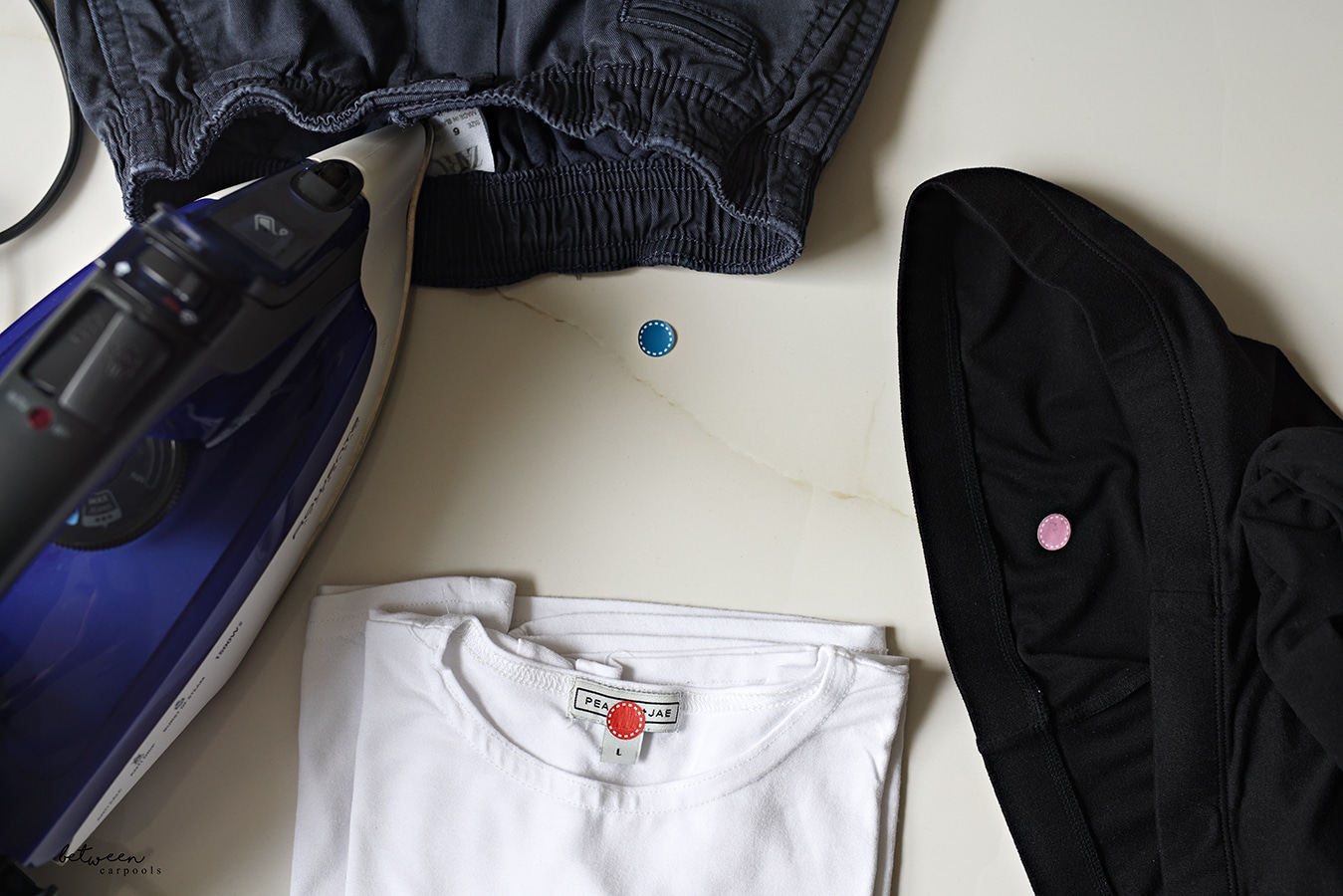 It only takes a few seconds to Iron-On a Dot. Think about how much time you waste searching through the wrong drawers for missing articles of clothing!