There's no better time to get that Bosch, whether for yourself or that kallah in your life.
There are three different deals available, so pick the one that's best for you:
The Black Bosch Universal Plus Mixer is only $419 plus get your free gift with code BF22.
The White Bosch Universal Plus is only $399 plus get your free gift with code BF22.
The White Bosch with TWO Bowls, including the special made-for-challah stainless bowl is $549. NOT free gift eligible.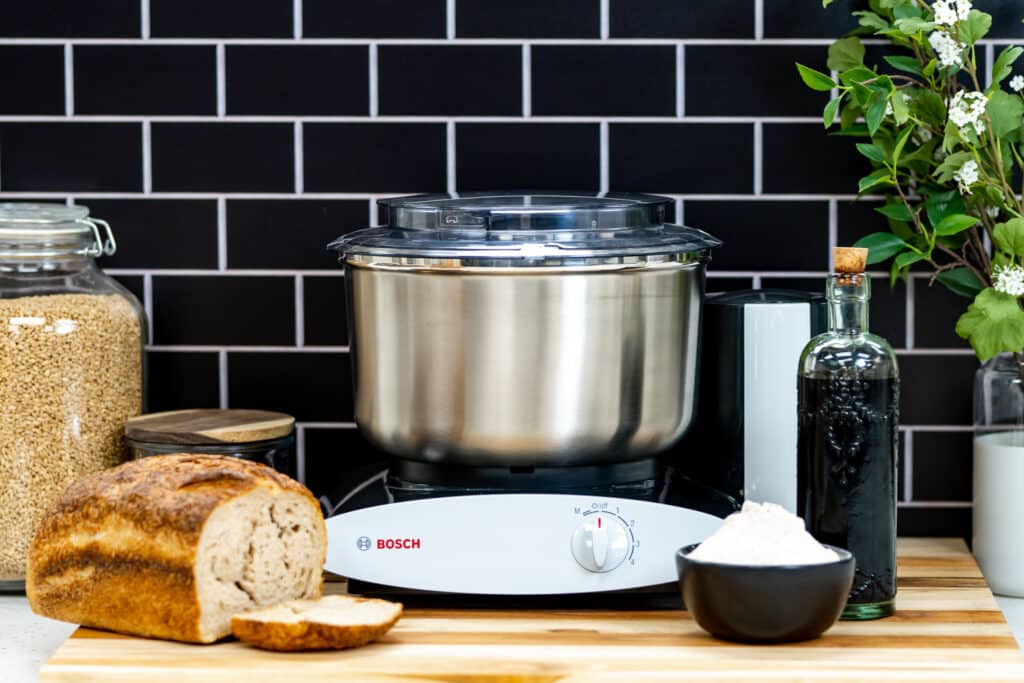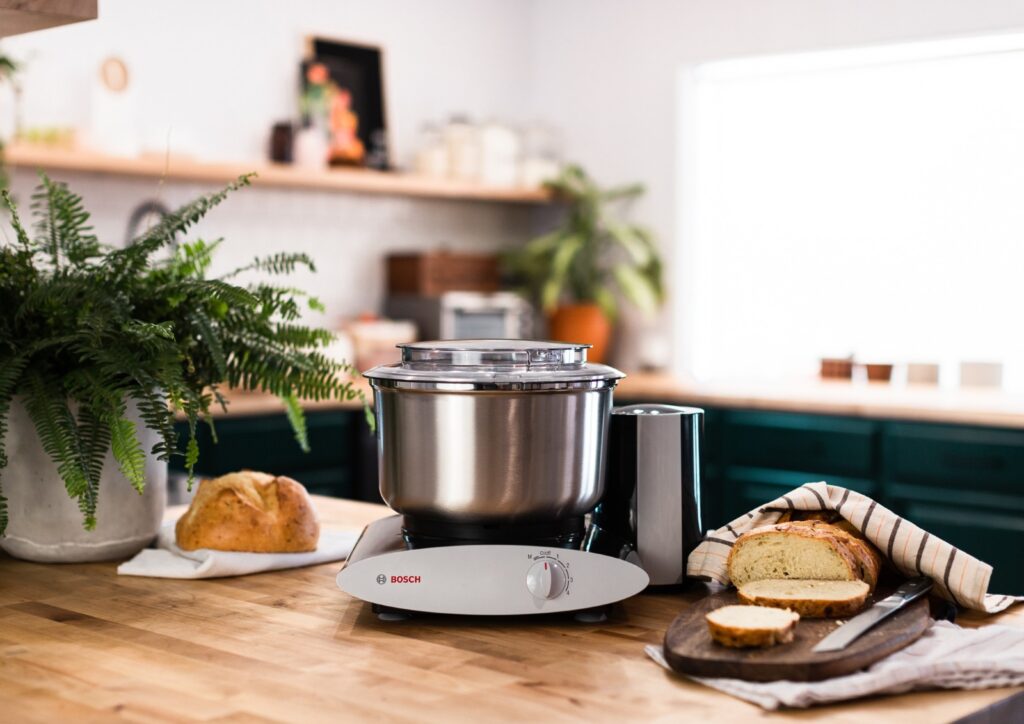 The Black Bosch is a premium machine and is usually more expensive because it comes with the stainless steel bowl instead of a plastic bowl. It's also super sharp and will look great in your kitchen.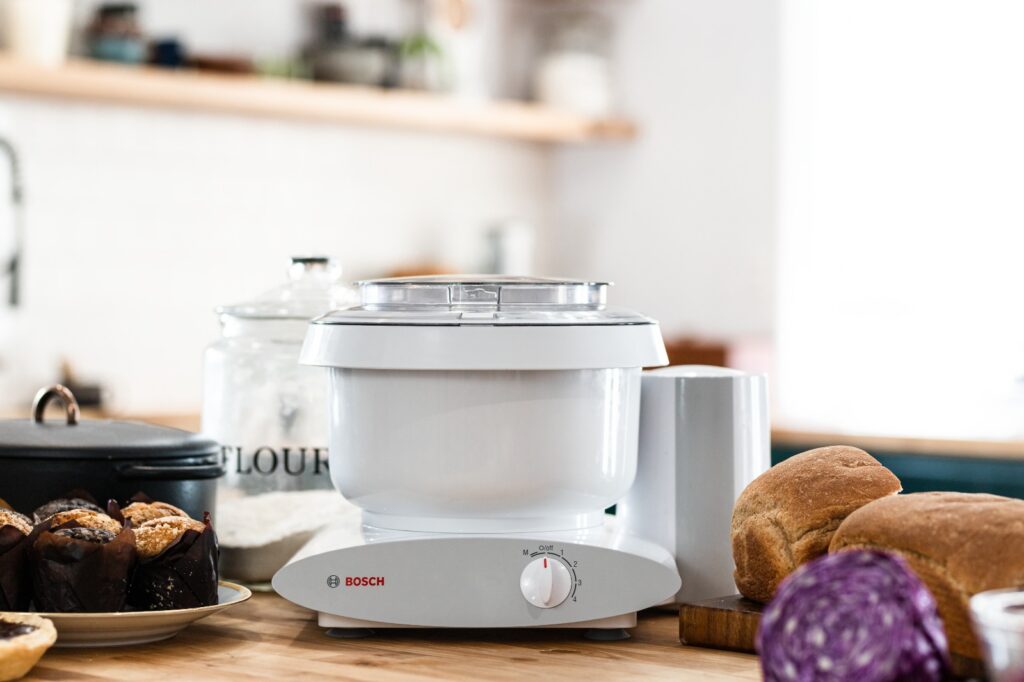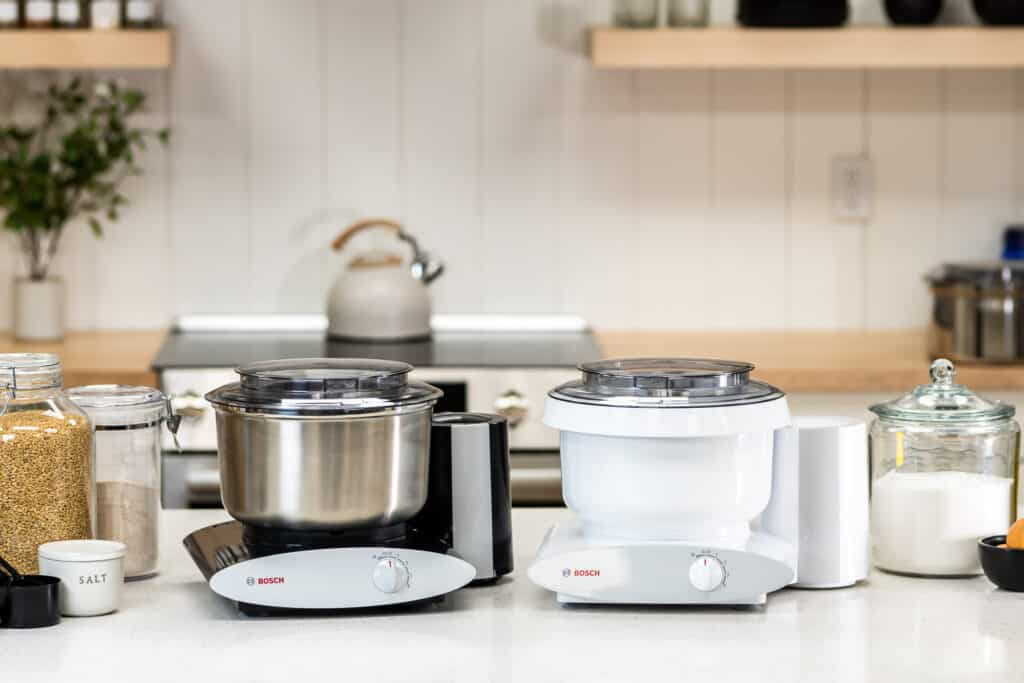 Here they are side, by side the Black for $419 or the White for $399. Last year, all the Bosch machines sold out within a few hours! Which one will you choose?

What's My Free Gift?
On top of the Black Friday Week deal, you can use code BF22 at checkout for a FREE gift when you purchase any (single bowl) Bosch Universal Plus Mixer.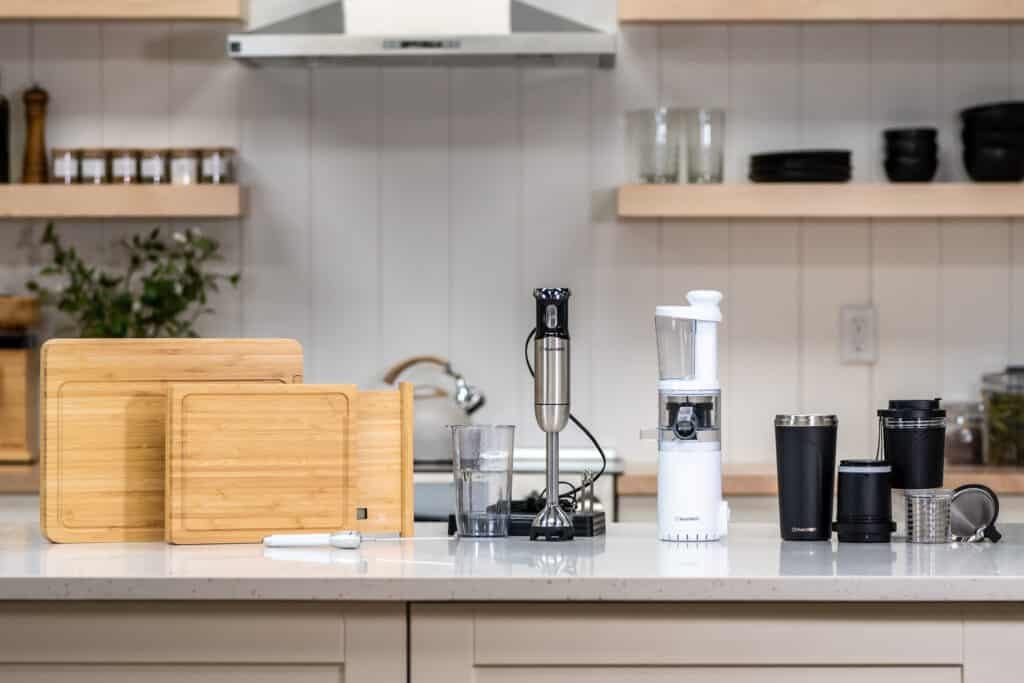 You can choose: The NutriMill vacuum blender attachment for the Bosch Universal Plus Mixer OR NutriMill smart blender OR NutriMill smart juicer OR NutriMill small bamboo cutting board.
Why get the deal with two bowls?
The White Universal Plus with TWO bowls for $549 includes the special stainless steel bowl that is ideal for challah, plus you'll have the other bowl for your other baking (or, save it for milchigs!). This is the least expensive way to get your hands on that special bowl, usually sold separately for $199. This deal is not eligible for a bonus gift.
Now that you got your Bosch, you need great challah recipes too.
Back to challah baking: Which one is our go-to?
The feel-good 5 grain challah (amazing whole wheat recipe!)
See more challah posts here!
FOR EXCLUSIVE CONTENT AND A PEEK BEHIND THE SCENES, MAKE SURE TO JOIN OUR WHATSAPP STATUS HERE.