If you think that sprucing up your lawn is something you have time for these days, you can do it yourself! (Even if you never did anything garden-related before).
So I'm not the typical quarantine mom. Or maybe I am the typical, and what we're seeing online are the atypical supermoms. In any case, my point is that I never bothered making a school schedule because I knew we'd never follow it. I stocked up on coloring books and sticker books rather than make-your-own bath bombs or tie-dye sets, because I like to keep it 100% real. I definitely did do some interesting activities with my kids, but it was more spread out over the weeks, rather than a daily thing.
Our most recent project was to fix up our lawn. I live in Jackson, NJ on a 1/3 acre property, so that means I have a nice amount of grass on all sides of my house. This was definitely one of the major reasons I decided to move to Jackson, but what I didn't realize back then when I was house-hunting, is that lots of grass means lots of maintenance! Now, I always assumed that I would just pay a gardener, but I didn't realize how costly it could get. Especially now during the lockdown, with finances not being where they were, we decided to do our lawn on our own!
Turns out that there is tons of information online, and on top of that, the people that work in the home improvement stores are very knowledgeable and helpful. Here's what I learned, and what I did: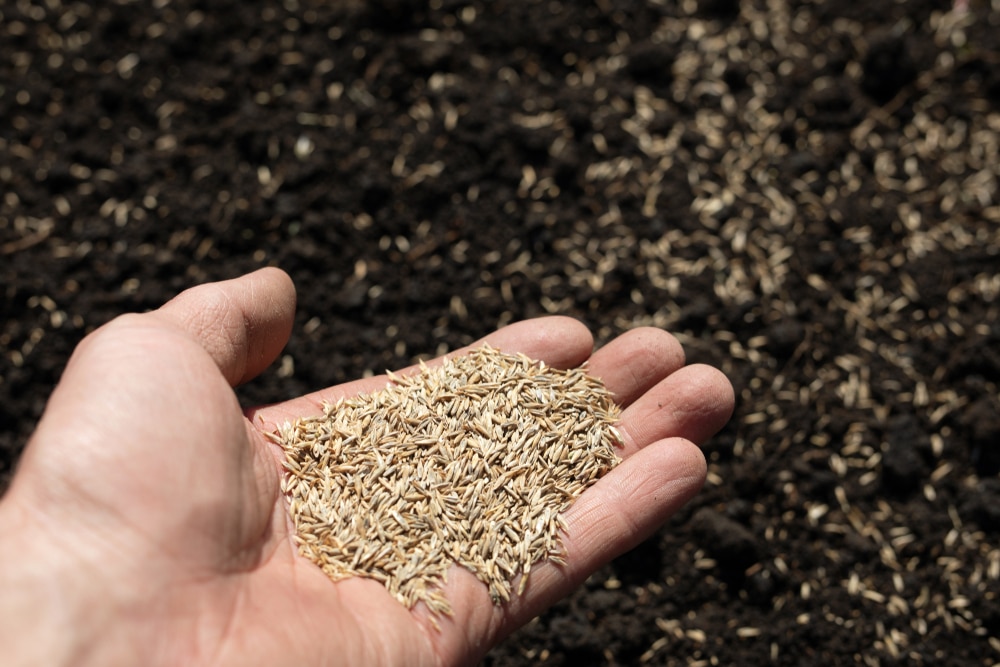 1 First and foremost, you need to time it right. The best time to seed in the North is late summer/early fall. This is because the soil is still warm, but the air is cooling off, and these factors provide optimal conditions for grass to lay deep, strong roots. If you're in the South, you should see in late spring/early summer.
2 It also matters if you're laying cool season grass or warm season grass, but for regular homeowners, there are grass blends that work for both seasons. It's also ok to seed in late spring in the North, but it's not as good as a fall seeding, and you should probably do a touch up come September.
3 It's also important to note that there is a difference between overseeding and reseeding. Overseeding means putting more seed over an existing, but sad looking lawn. Reseeding means completely redoing the lawn from scratch. I overseeded my lawn, because reseeding is a much bigger job.
4 Next step is to calculate your square footage (or yardage, if you have more property). This will help you determine how much seed you need. If you're not sure about your square footage, you can check your land survey, or ask someone at the home improvement store to help you. We told the guy that our property is 14,400 square feet, and the house footprint is 1,500 square feet, so we did the math, and he told us how much seed we needed.
5 Next, you need fertilizer, and they sell many types. They usually pair your seed with the appropriate fertilizer, so I didn't do much research on the subject. There's lots of information online about compost and other fertilizers.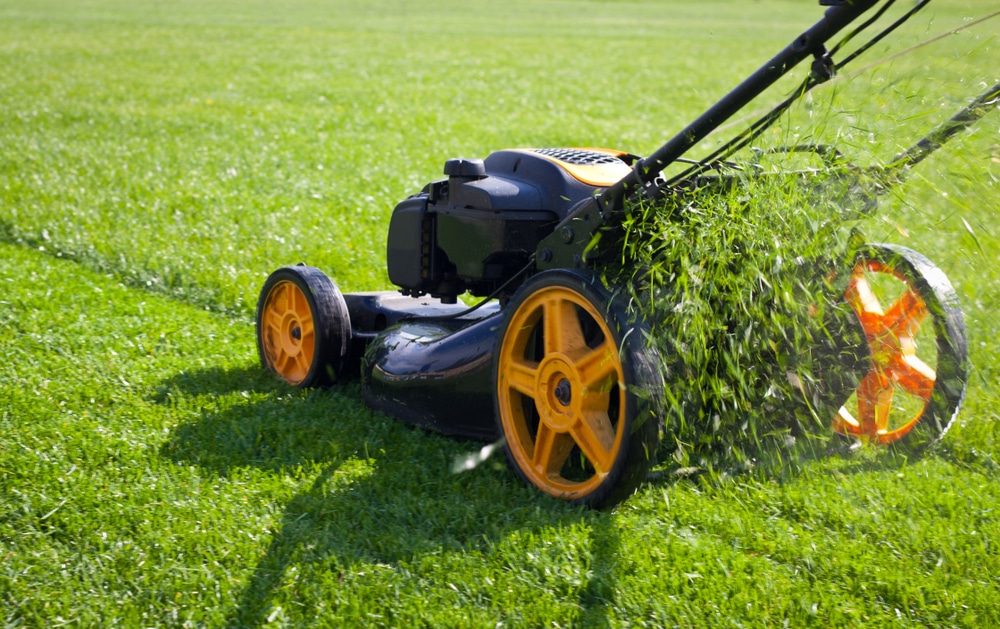 6 Once you have that taken care of, you need to get your tools and equipment.
Every gardener needs a good pair of gardening gloves. Trust me, you'll get blisters otherwise.
Next, you'll need a good rake.
If you plan on planting flowers or other plants, you'll need a spade and shears.
Depending on how seriously you're going to take this whole gardening thing, you can either buy or rent the equipment needed for seeding.
7 You will need to de-thatch your soil, which basically means to loosen and turn over the soil so it's able to absorb the seeds and the grass can take root. We initially bought a manual tool that looks like an oversized matzah hole thingy. But it was very hard work, and we only covered a small patch over the course of an entire day, with both of us getting pretty Charlie Horse from it. So we decided to rent a bigger, gas powered machine that did the job much faster, and much better. We did the entire property in 3 hours! We rented from the Home Depot, and the rental cost was reasonable.
If you don't want to rent a big machine, the manual tool is fine, but you might have to use another tool called an aerator, which pokes small, deep holes all over the ground to help the grass seeds grow. If you use the big machine, aeration isn't as necessary because you dug out much more soil.
You can also buy a seed spreader. There are manual and battery powered options.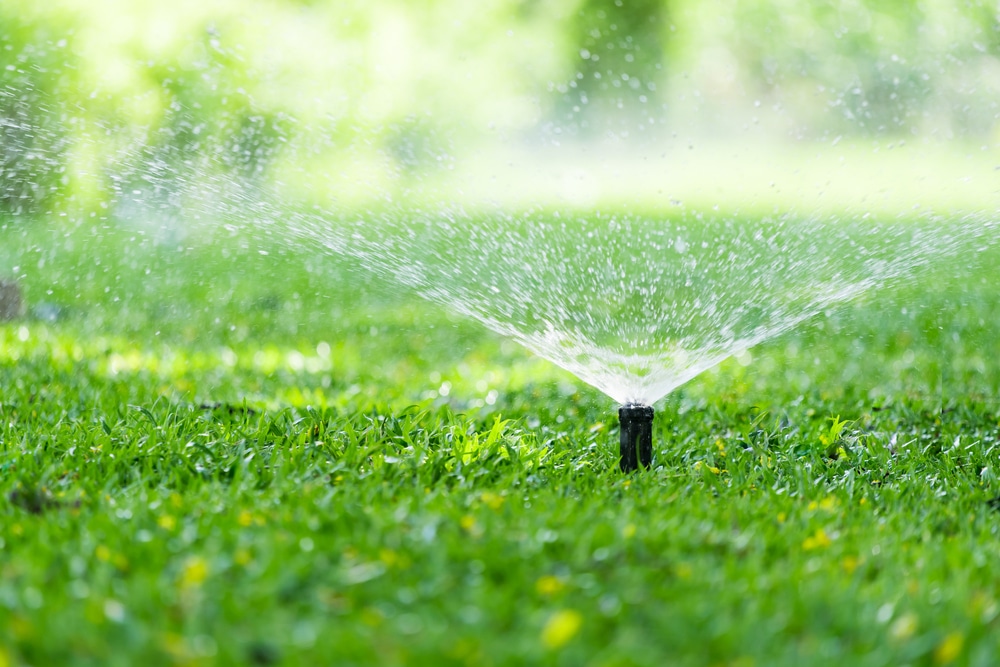 8 So the steps are pretty straightforward:
Mow whatever existing grass is on your lawn to a short length.

Pull out weeds. (I didn't buy weed killer because it hinders the grass growth. Also, the chemicals are quite harmful to people.)

De-thatch your entire lawn thoroughly.

Rake up whatever dead grass and weeds you can, without taking off too much of the topsoil.

Spread your seed and fertilizer.

Water your lawn for 15 minutes. If it's a sunny day, wait until the sun goes down to water the grass. Otherwise the water droplets will attract too much sunlight and the seeds will be damaged.
After that, you'll just need to regularly water your grass, either with a hose or sprinkler system. And of course mow when the grass gets too long.
This isn't everything, but it's enough to help any newbies who would like to try their hand at gardening.