A four day Chol Hamoed is a great time to get away for an overnight trip – to Newport, Rhode Island
This year, with no Shabbos breaking up Chol Hamoed, there's a great opportunity for overnight trips. With Pesach at the end of April, we will hopefully enjoy nice weather too! Want to know where to go? Try Newport, Rhode Island. It is an excellent mix of history and nature and not very far from New York and New Jersey.
This is what my family did when we visited Newport for a few days.  For more ideas of trips and places to visit on chol hamoed visit beentheredonethattrips.com
All photos by Sara Einhorn
Approximate Distance from:    
Brooklyn Bridge: 3 hours, 30 minutes
Lakewood: 4 hours, 20 minutes
Monsey: 3 hours, 20 minutes
Cliff Walk: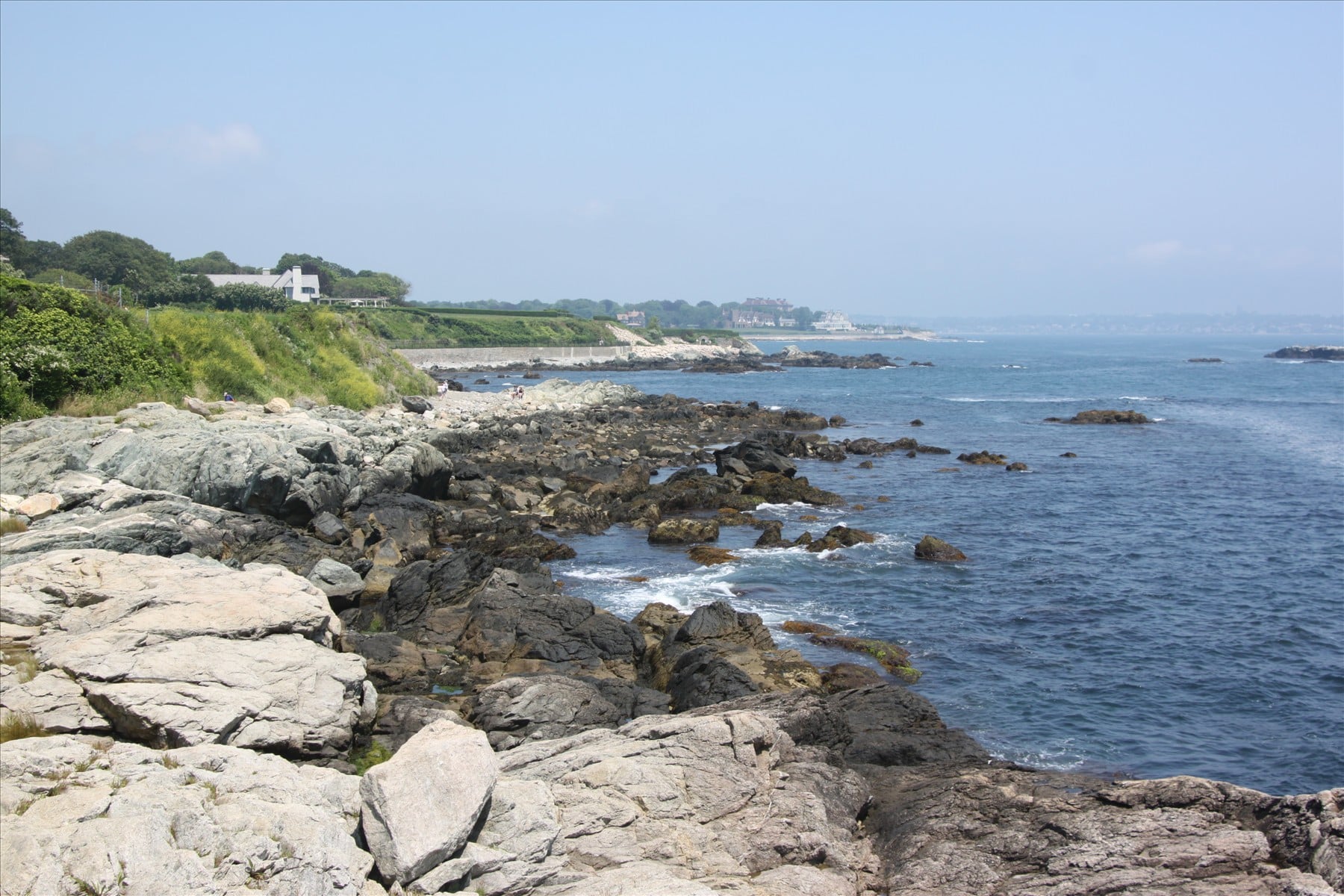 Definitely do not miss the Cliff Walk. It is superb! No wonder it is one of the city's top attractions. The path is a 3.5-mile public access walkway that borders the shoreline.
 The trail runs behind many of Newport's famous mansions and is mostly paved, although there are parts that are rugged and rocky. The Cliff Walk offers some of the most magnificent scenic sights and can be completed in about 2.5 to 3 hours. There are also many exit points along the way if you find it too difficult or time-consuming to complete.
Address:
117 Memorial Blvd                                                                                                              
Newport, RI 02840
Hours:
6 a.m.-6 p.m.
Price: free
Website: cliffwalk.com
The Newport Mansions: Newport, RI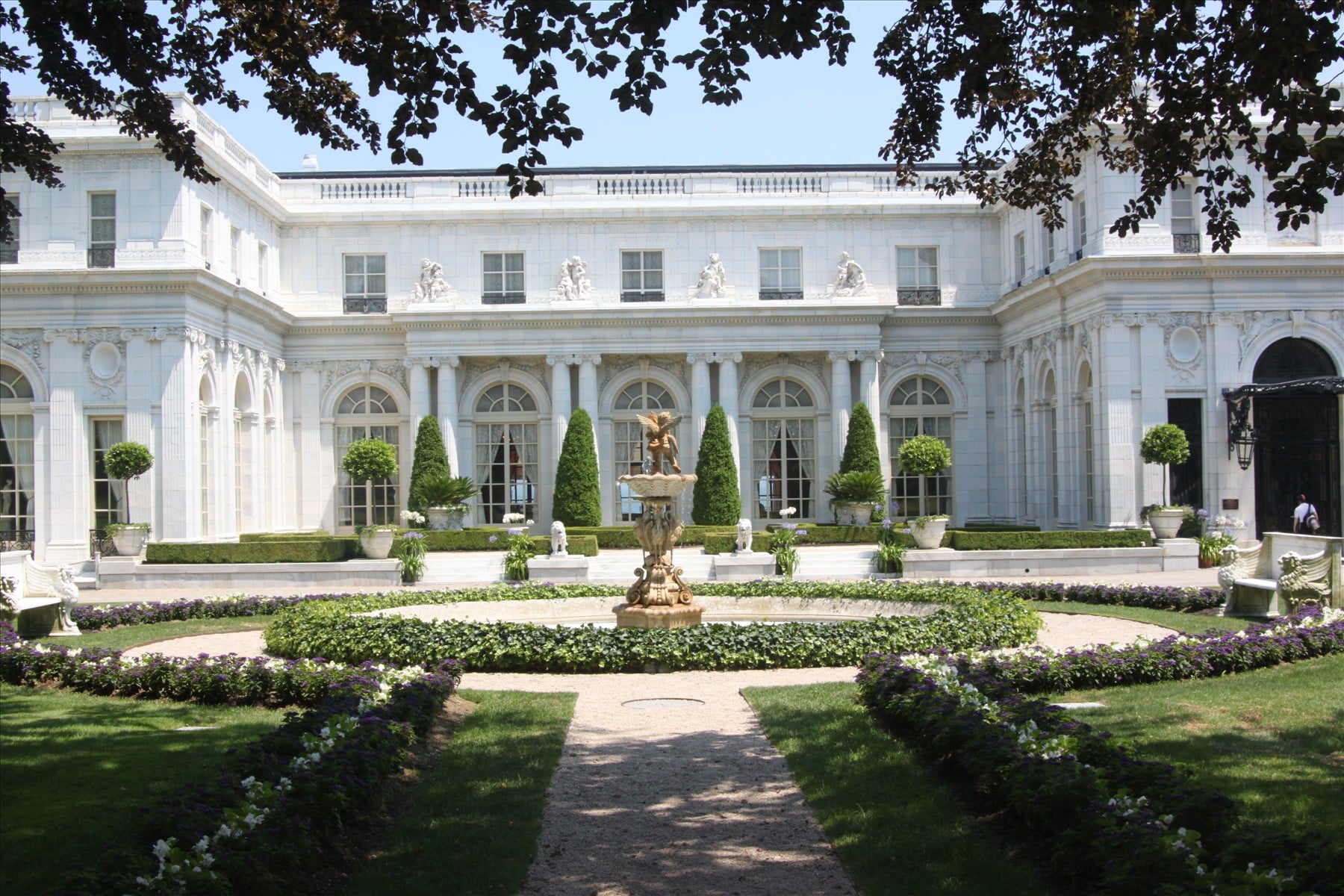 Situated on 88 acres of gardens and parks, Newport Mansions offers a view of American history from the unique perspectives of each mansion's owner. Every one of the historic house-museums has its own distinct personality with exceptional elegance, architecture, art, interior design and landscapes.  The mansions are under the ownership of the Newport Preservation Society.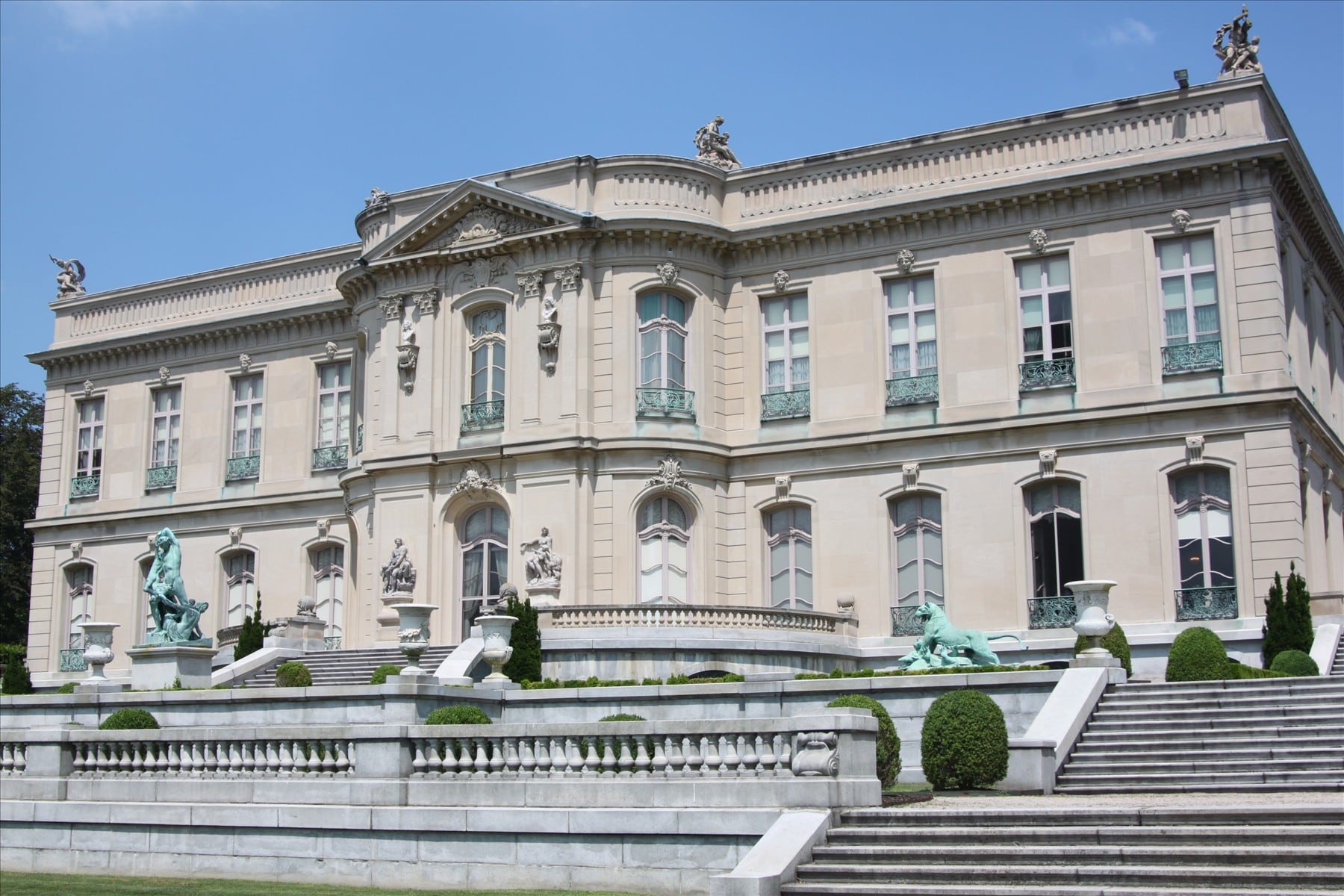 The Breakers, The Elms and Marble House offer state-of-the-art audio players with comprehensive descriptions and explanations on the lives of the people who lived and worked in the homes. The information on the audio tours was taken from diaries, letters, records and oral histories.   The other mansions, Chepstow, Hunter House, Rosecliff and Kingscote, can be toured with a guide.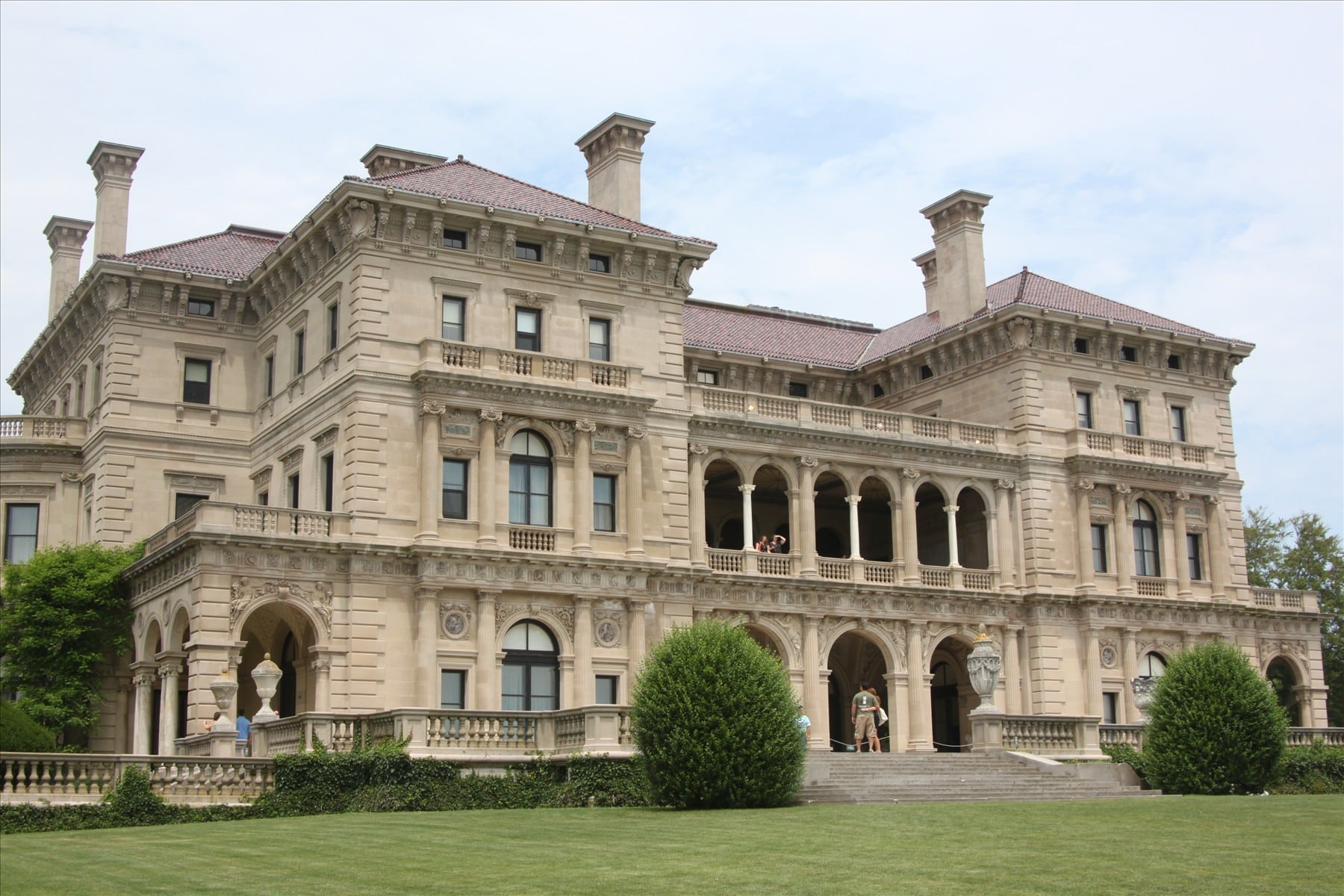 The Breakers is the most impressive of Newport's summer "cottages." It is a symbol of the Vanderbilt family's social and financial success in the 1880s. The Elm's is famous for their Classical Revival gardens in addition to the mansion.  The gardens include beautiful grass, trees, marble and bronze sculptures, fountains, a sunken garden and a magnificent area to stroll in.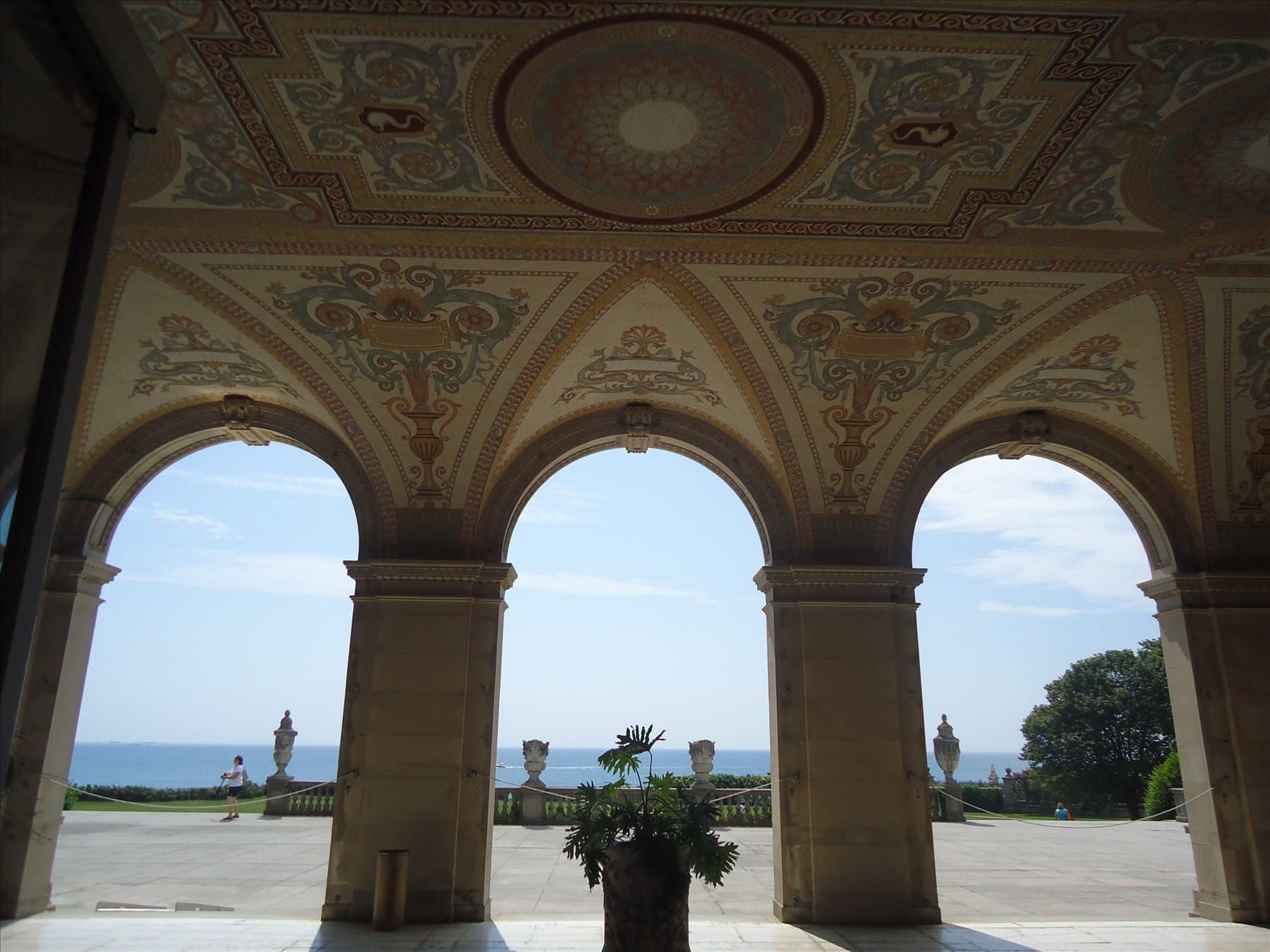 Each of the Mansions have its own unique history and design to be enjoyed by the visitors.
Note: No videos or photography is allowed inside the mansions
 Address:
Each Mansion is located at a different Location in Newport. They are relatively close to one another.
Phone Number:
(401) 847-1000
Hours and Pricing:
Check the website for hours and pricing options
 Website: www.newportmansions.org
---
Green Animals Topiary Garden: Newport, RI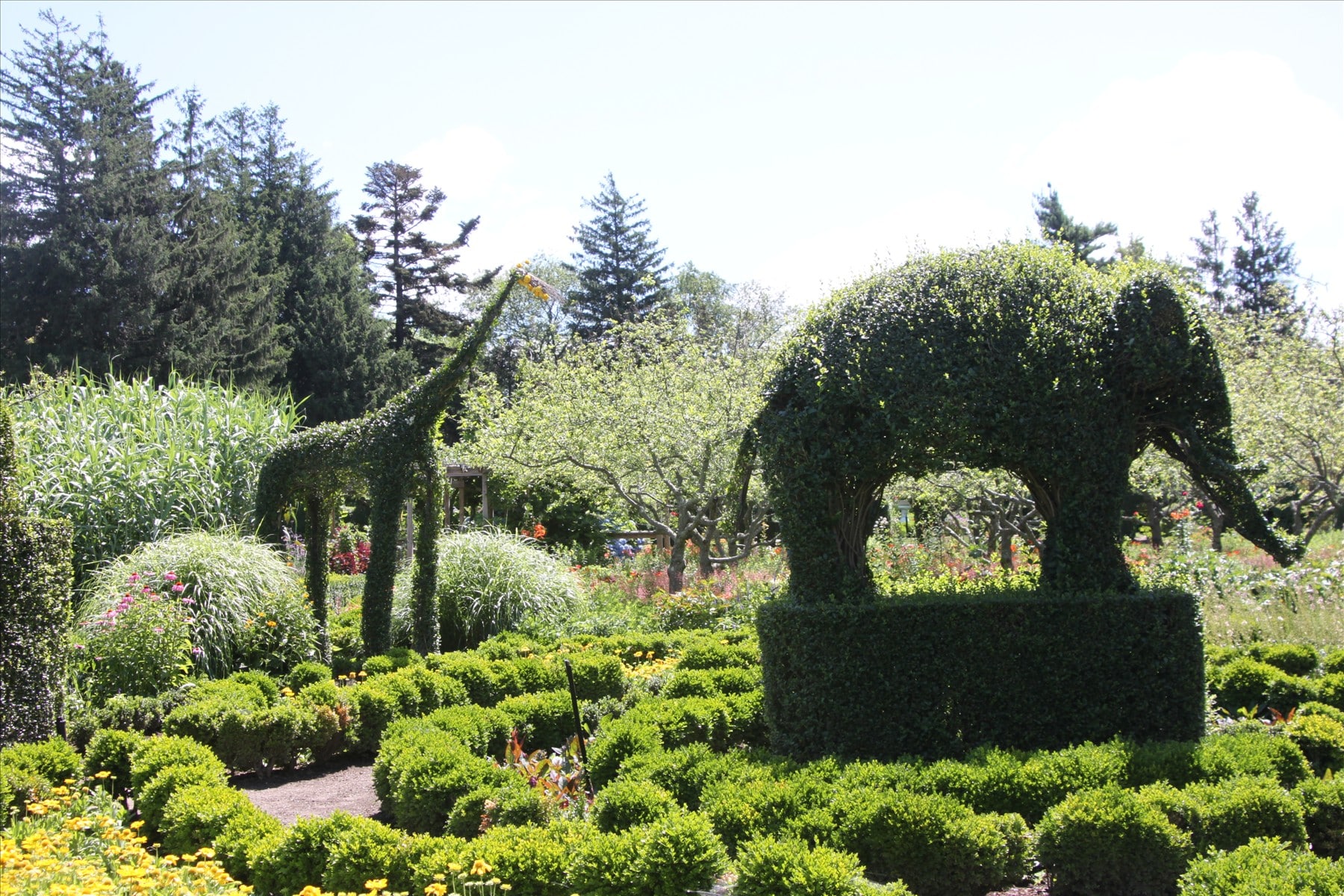 It is hard to believe that all the sculpted bushes in the Topiary Gardens are made of real greenery. The sculptures are so amazing and authentic that you can't help wonder if they are made of plastic. The gardeners on site pruning and weeding the gardens assure you that the sculptures are very real.
Green Animals Topiary Garden is a self-sufficient estate featuring formal topiaries, vegetable and herb gardens, orchards and a Victorian house overlooking Narragansett Bay. While it is also part of the Newport Preservation Society, the focus here is not on the house, but on the extraordinary garden which feature 80 pieces of topiary, sculpted into the forms of animals, birds, geometric figures and ornamental designs. The sculptures are made of California privet, yew, and English boxwood.


Green Animals is the oldest and most northern topiary garden in the United States. Alice Brayton made the estate her permanent residence in 1939. When she died in 1972, it was left to the Preservation Society of Newport County. 
Please note:  Green Animals is open seasonally and is not in the same neighborhood as the Mansions.
Address:
380 Cory's Lane
Portsmouth, RI 02871
Phone Number:
401-683-1267
Hours:
10 a.m.-5 p.m.
Open daily through October 29
Price:
Adult for one property-$27.50
Child (6-17)-$8
Under 6-Free
Tickets can be purchased as a package with mansion tickets. Visit the Breakers Mansion and the Green Animal Topiary Garden for $29.
Website: http://www.newportmansions.org/explore/green-animals-topiary-garden
---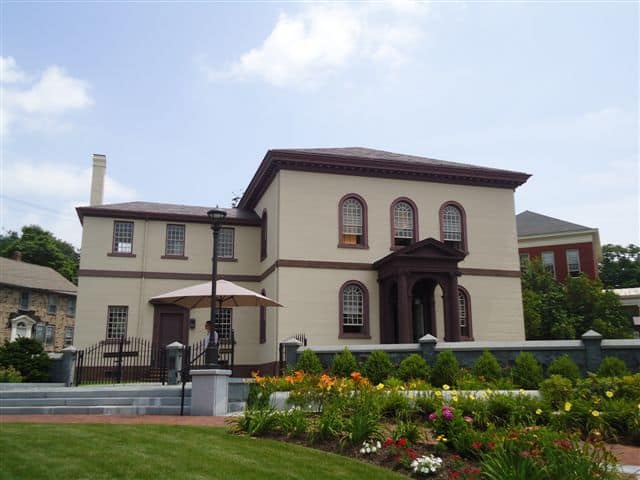 Touro Synagogue: Newport, RI
The first Jewish residents of Newport, Rhode Island seemed to have settled there as early as 1658. A group of Jews came to Newport from Barbados. The community was comprised of Jews of Spanish and Portuguese origin. They lived in Amsterdam and London, then moved to Brazil before relocating to the islands of Suriname, Barbados, Curaçao and Jamaica and then finally settling in Newport. When the new settlers made Newport their home, they started the Yeshuat Israel congregation, the second oldest Jewish congregation in the United States.
 The Jews in Newport prospered in the shipping and mercantile trades. In 1759 they began constructing a new building to house their congregation. It was completed in 1763 and dedicated during Chanukah of that year.
 The Touro Synagogue is rich in the history of the Jewish people from the colonization period until 1946 when it was designated a National Historic Site.
 The synagogue remains an active house of worship and is also toured by thousands of visitors every year.
Address:
85 Touro Street
Newport, Rhode Island 02840
Phone Number:
401-847-4794
Hours:
July 1- September 3
Sundays – Friday 
Synagogue tours: 10:00 – 3:30 (every half hour, starting at 10:00, with the last tour at 3:30)  
Visitors Center:  9:30 – 4:30
  September 4 – November 4
Sunday – Friday
Synagogue tours: 10:00 – 1:30 (every half hour, starting at 10:00, with the last tour at 1:30)
Visitors Center:  9:30 – 2:30
 November 5 – December 31
Sundays Only
Synagogue tours: 12:00, 12:30, 1:00, 1:30     
Visitors Center:  11:30 – 2:30
Tour schedules are subject to change.
 Price:
$ 12 Adults
$ 10 Seniors
$ 8 Students, military, National Trust Members, and National Park Service Pass Holders
Children 13 and under Free
 Purchase tickets at the Loeb Visitors Center. 
During prayer time entrance is free.
Website: http://tourosynagogue.org
---
Brenton Point State Park: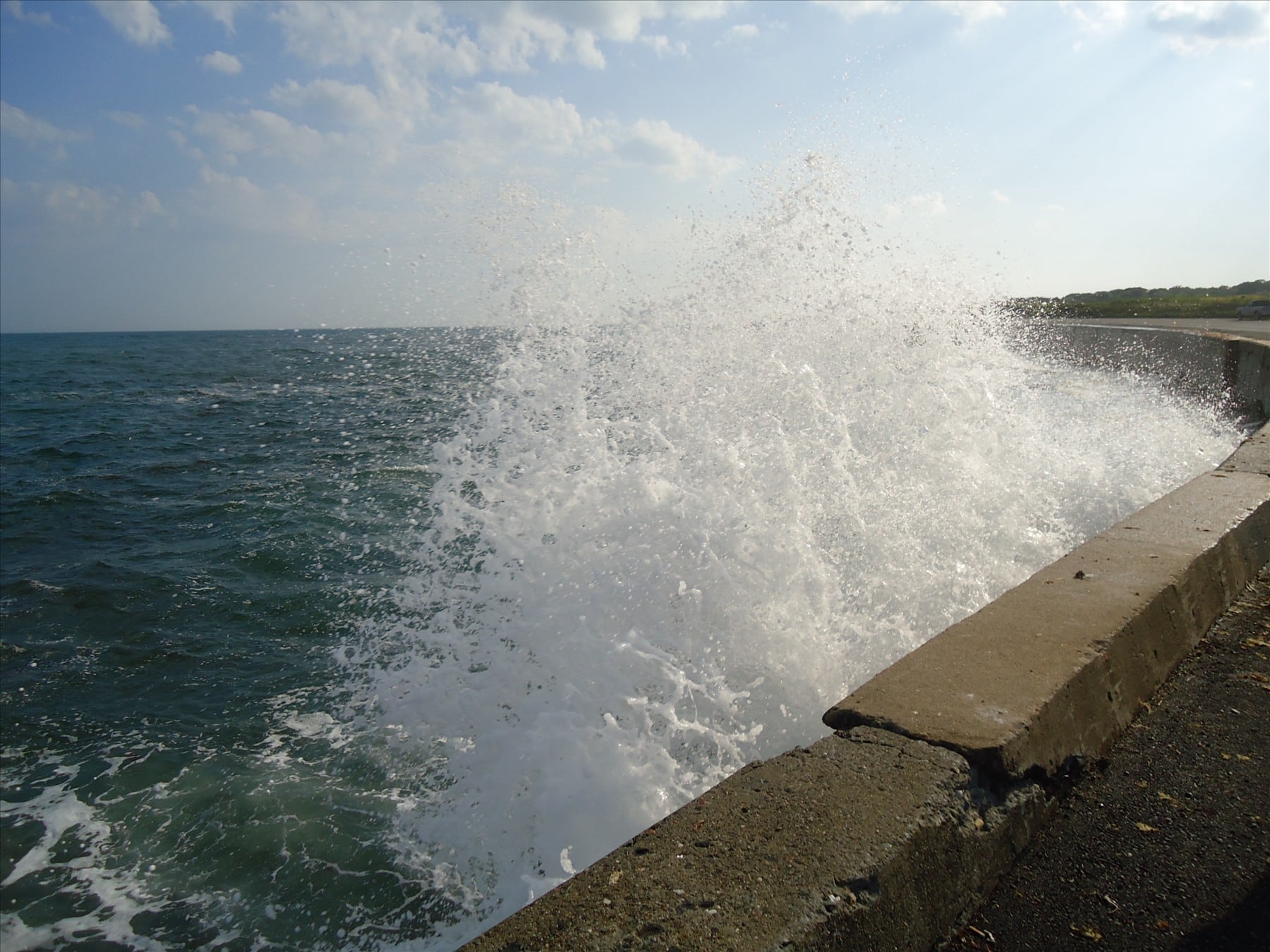 Brenton Point State Park in Newport is an excellent choice for a picnic or just to relax. It offers majestic views of the Atlantic Ocean as it meets Narragansett Bay.
 The views are outstanding and relaxing. Brenton Point is a popular spot and usually has quite a few people there. There are plenty of picnic tables. If you want someplace less populated, but beautiful nonetheless, drive through the park a bit and you should be able to find an empty spot. When we visited, we had supper one evening in a secluded area on the shore.
 Address:
Ocean Drive
Newport, RI 02840
 Phone Number:
401-849-4562
 Price: free
 Website: http://www.stateparks.com/brenton_point_state_park_in_rhode_island.html
---
Block Island: Block Island, RI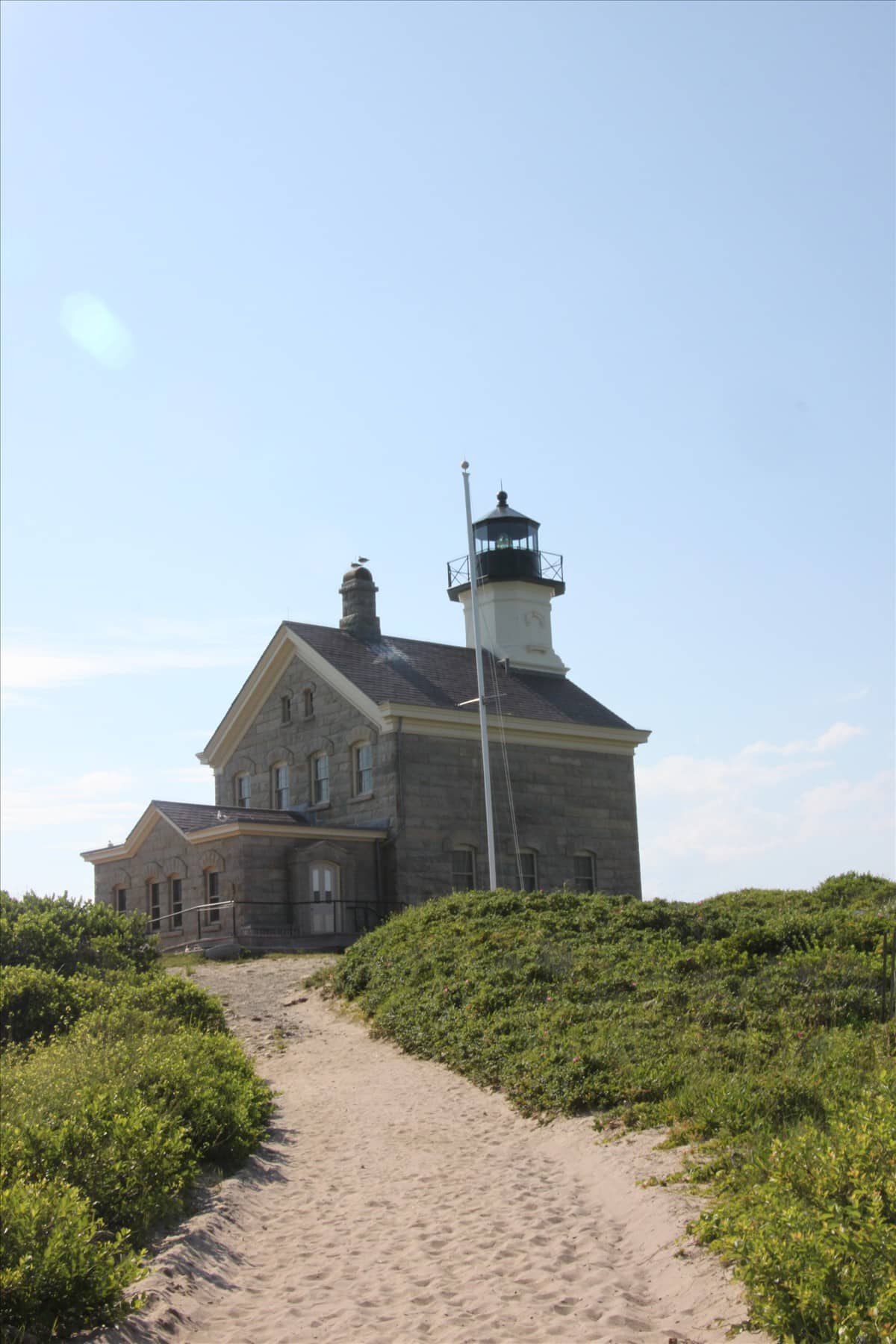 Serenity is the word I'd use to describe the 17 mile island accessible by air or through a ferry. The Point Judith Ferry is located only half an hour from Newport. The ferry ride itself takes half an hour.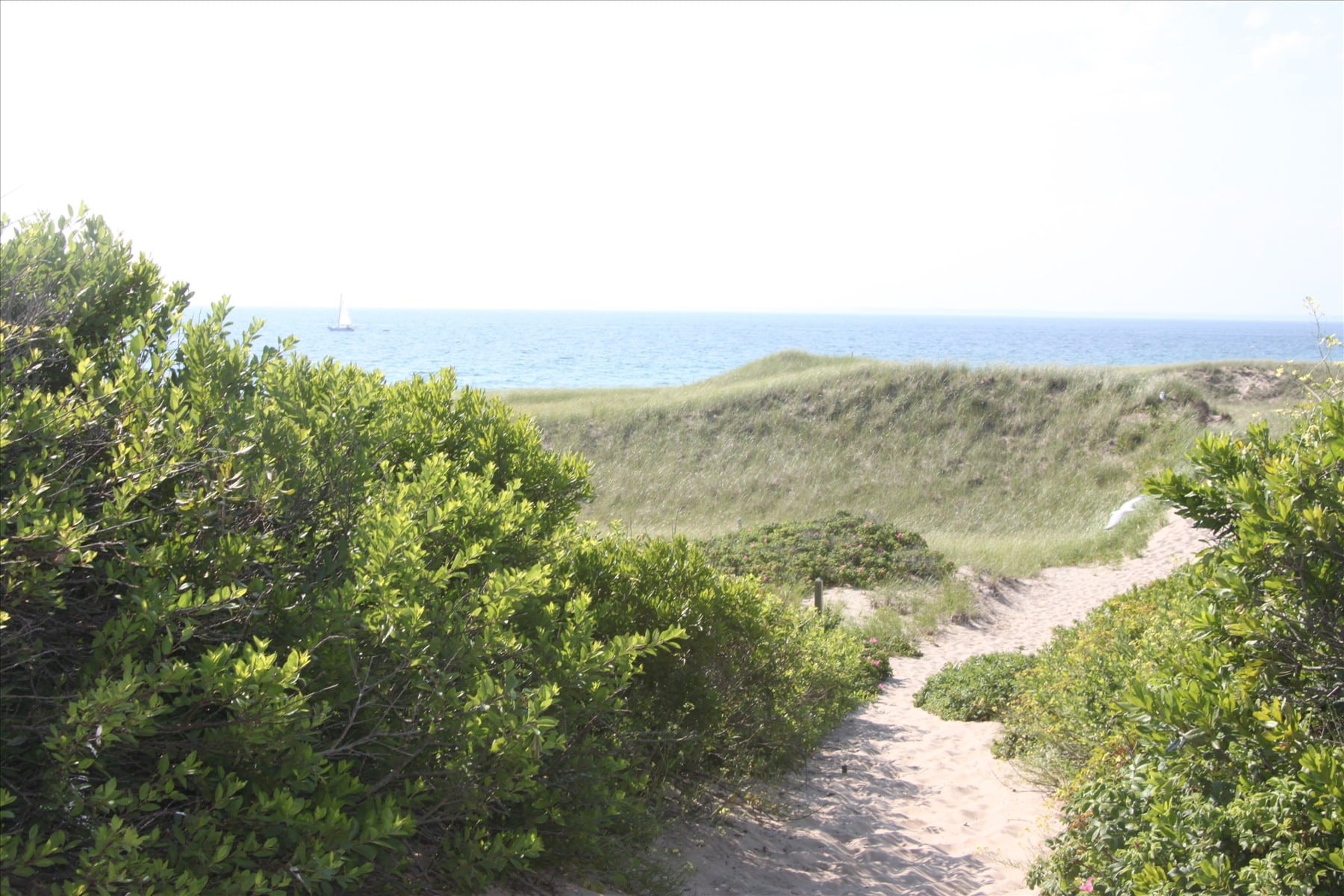 There is no way to drive a car to Block Island, although it is possible to take a car on the ferry. There are very few cars on the Island. There are bike rentals, moped rentals and small electric cars for rent to use to get around on the beach lined island.
There are two beautiful lighthouses to visit or you can just rent a boat to enjoy near the island. There is also a small airport. Just sitting and relaxing is special on this tranquil island. There are hotels and inns where you can stay the night in order to enjoy the next day on the beautiful island. I would count on spending a full day on the island, especially between the coming and going.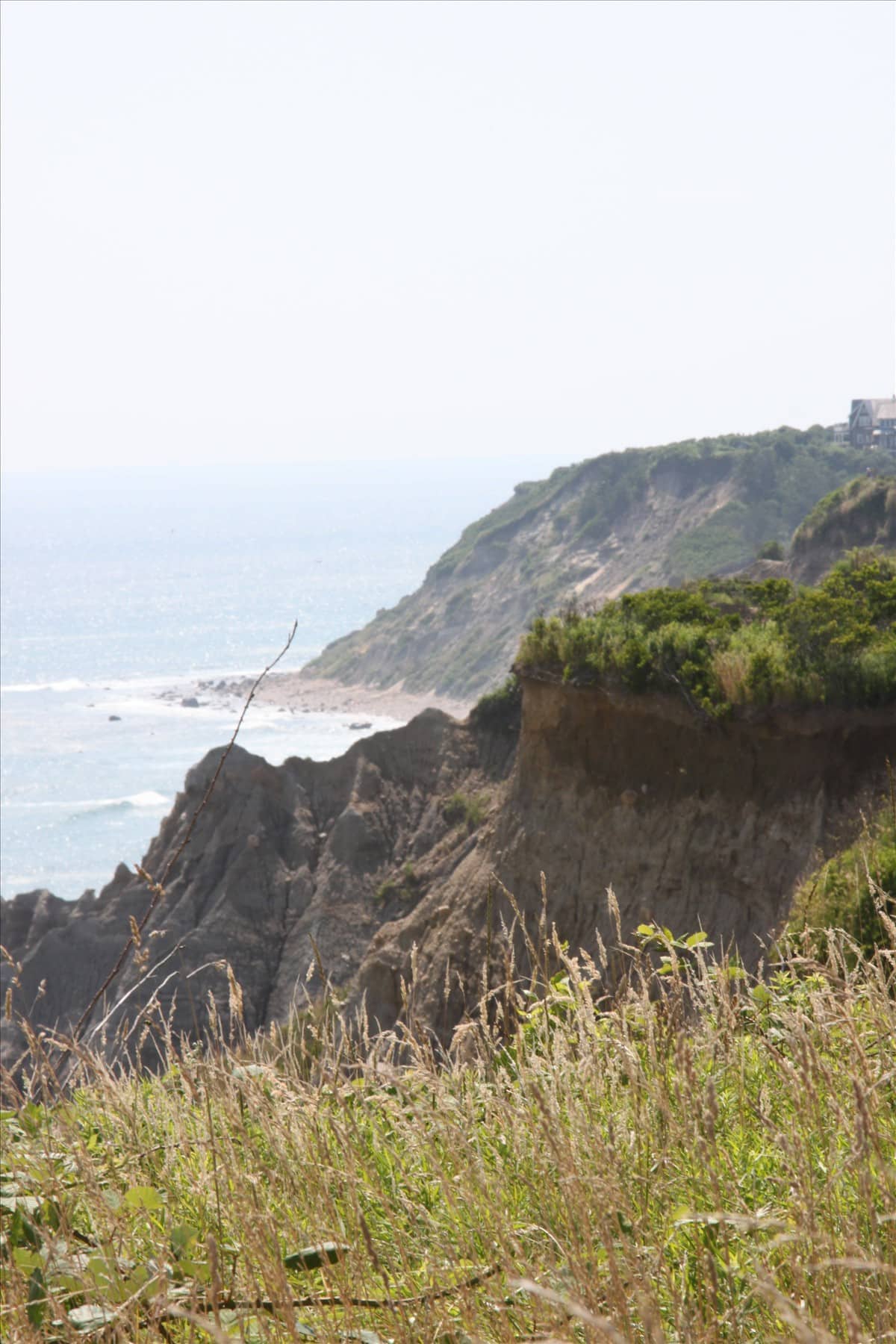 Point Judith Ferry Terminal Address:
304 Great Island Road
Narragansett, RI 02882
Ferry Phone Number:
401-783-7996

Ferry Schedule:
https://www.blockislandferry.com/schedules-fares/pt-judith-traditional-schedule
Passenger Ferry Price:
One Way:
Adult: $13.05
Senior (65+):$12.55
Children (Ages 5-11) $6.35
Same Day Round Trip:
Adult: $23.75
Senior (65+):$22.75
Children (Ages 5-11) $11.50
Different Day Round Trip:
Adult: $25.95
Senior (65+):$24.95
Children (Ages 5-11) $12.70
 Check the ferry website for automobile and bike prices.
Website: http://www.blockislandinfo.com/

https://doalltravel.com/
---
About Sarah:
For as long as she can remember, Sarah has loved getting out and seeing the world. She launched beentheredonethattrips.com to share her firsthand experiences and recommendations on where to go and what to see.