Starting out married life in Israel can be wonderful…but being in a new country can also get confusing. Here's the info you need so it can all go smoothly.
Starting off one's marriage in Israel is something many young adults dream of. The rich Jewish environment and the independence that couples gain while starting off their early years of married life in Israel help form the foundation of their marriage. But there are many steps that a young couple encounters until their life is up and running smoothly.
I set up Live Your Best Israel Life to provide newcomers to Israel with all the various bits of information they'll need. In this article, I'm going to go into some of the main points to make the transition a little easier.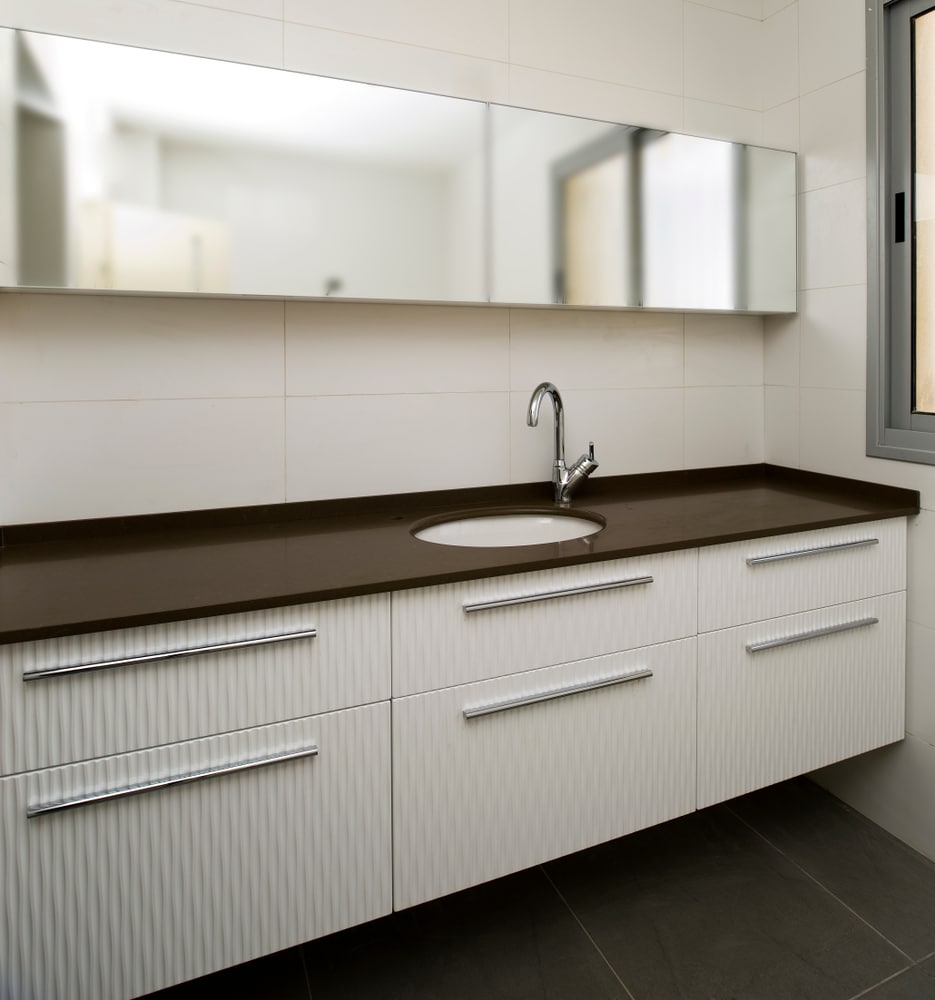 Setting up your apartment – You may find yourself in a few different scenarios when you sign on your apartment rental. Your apartment may be furnished, unfurnished, or include a furniture package. A furnished apartment is pretty self-explanatory. Your apartment will include basic furniture (beds, often a couch, closets, table and chairs) and large appliances (fridge, oven, washer, dryer).
An unfurnished apartment will come empty. You will need to purchase everything you'll need but you can sell it on to the next tenants as a furniture package. What's a furniture package? That brings us to the third scenario.
A furniture package is a bundle of furniture and appliances sold by the previous tenants for a discounted price. Often it will include more items than just a furnished apartment. Don't be alarmed if it seems expensive as you will be able to sell it to the next tenant for a discounted rate.
Whichever situation you may find yourself in, you may still need to purchase some small appliances such as a toaster oven, kettle, and Crock-Pot. For such items, Imperiat Hachesed is the place to go, located at 16 Petach Tikva St. Their hours are: Sunday – Thursday 10AM – 10PM and Friday 9AM – 12PM
To stock up your empty apartment, the best places are Osher Ad (Rav Shefa Mall on Shamgar Street) and Shaarei Revacha (Brandeis 3 and Yirmiyahu 25). These are large supermarkets that sell products in bulk which makes it great for stocking up. They both sell more than just groceries which makes it the Israeli version of a Target and grocery store combined. The main difference is that the Shaarei Revacha on Yirmiyahu Street offers delivery service (משלוח).
Visa – One of the very first things you'll want to take care of is your visa. The tourist visa (blue slip) you receive at the airport allows you to stay for up to 90 days. After that, you will need a student visa. You can get your student visa at the Misrad Hapnim (Ministry of Interior). To avoid high waiting times, it is recommended to make an appointment. You can do so by clicking here.
Taking care of visas should be a top priority as you will need it to sign up for many services such as a bank account. The Misrad Hapnim is located at Queen Shlomziyon St 1, Jerusalem. The hours of operation are as follows: Sunday: 8AM – 12PM Monday: 8AM – 12PM, 2:30PM – 5Pm Tuesday: 8AM – 12PM Wednesday: 1:30PM – 5PM Thursday: 8AM – 12PM
Health Insurance – As soon as you as you get here, you're going to need health insurance. There are many Kupot Cholim (Health Care providers) to choose from. Meuchedet is very popular amongst Americans because of the easy sign-up process. To sign up, walk into your local Meuchedet branch with your passport. Most offices will allow you to sign up there. Upon approval, you will receive a temporary card activated immediately, while your permanent card will arrive in the mail within a month. There are different levels of coverage. The decision should be based on your medical needs. Even the most basic level adequately covers most doctors for all stages of life from baby to the elderly.
One important aspect to take into account when choosing your Kupat Cholim is where the nearest clinics are. If your neighborhood only has a Klallit clinic, you may want to go with that provider.
Cell Phones – Your parents will probably want to reach you right away, so be sure to have your sim card/cell phone arrangements taken care of. There are many different plans available that cater to your needs. You can choose between a kosher and a not kosher plan, as well as how many minutes you would like. You can either have your sim card shipped to you in America so you have it upon arrival or you can pick it up once in Israel. If you choose a kosher plan, be aware that it will only work in a kosher phone, which can be purchased at most phone stores in Jerusalem. If you choose a not kosher plan and would like to keep your smart phone from home, make sure it is unlocked and your Israeli sim card should work. To sign up for a phone plane, click here.
Internet – The main internet service used is Bezeq. You can call them at 039203008 or 199 and they should be able to come to your home for installation within a few days. There are different plans depending on your needs. Be sure to save all information such as your username, password, and landline/Internet number that come with your service as you may need it in the future.

Banking – If you will be receiving checks from a yeshiva or an employer, you may need an Israeli bank. In addition, a bank account is necessary to receive certain government allowances from Bituach Leumi (Israel's national social security agency). Even if none of the reasons above apply to your situation, other reasons to open a bank account include receiving an Israeli check book, an Israeli credit card, or to use a payment plan (תשלומים) for large purchases. Keep in mind that wait times at banks are usually long. Therefore, it is worthwhile to go right when they open.
The most basic banking option is to open an account with Bank Hadoar. The other option is to sign up with one of the more advanced banks such as Mizrahi Tefahot, Bank Leumi, Bank Hapoalim, Mercantile, and Pagi Bank. The advanced banks have mobile apps which make depositing checks and transferring money more efficient.
Utility Bills – Every two months, you will receive your gas, electric, and water bills in the mail. These bills can be paid in the post office, by phone, or online. All these bills can be paid with an American credit card, but some require an Israeli ID number (Mispar Zehut). In some cases, your Meuchedet number will suffice. If not, your friend's Mispar Zehut will work – the ID number does not need to be connected to the credit card.
These helpful tidbits should help take the stress and worry out of moving and settling in Israel. It truly is a wonderful and enjoyable place to start off a marriage and we are here to make sure that these necessary steps don't get in the way of that.