Lots of hot dog buns leftover from your barbeque? Turn them into breakfast or lunch!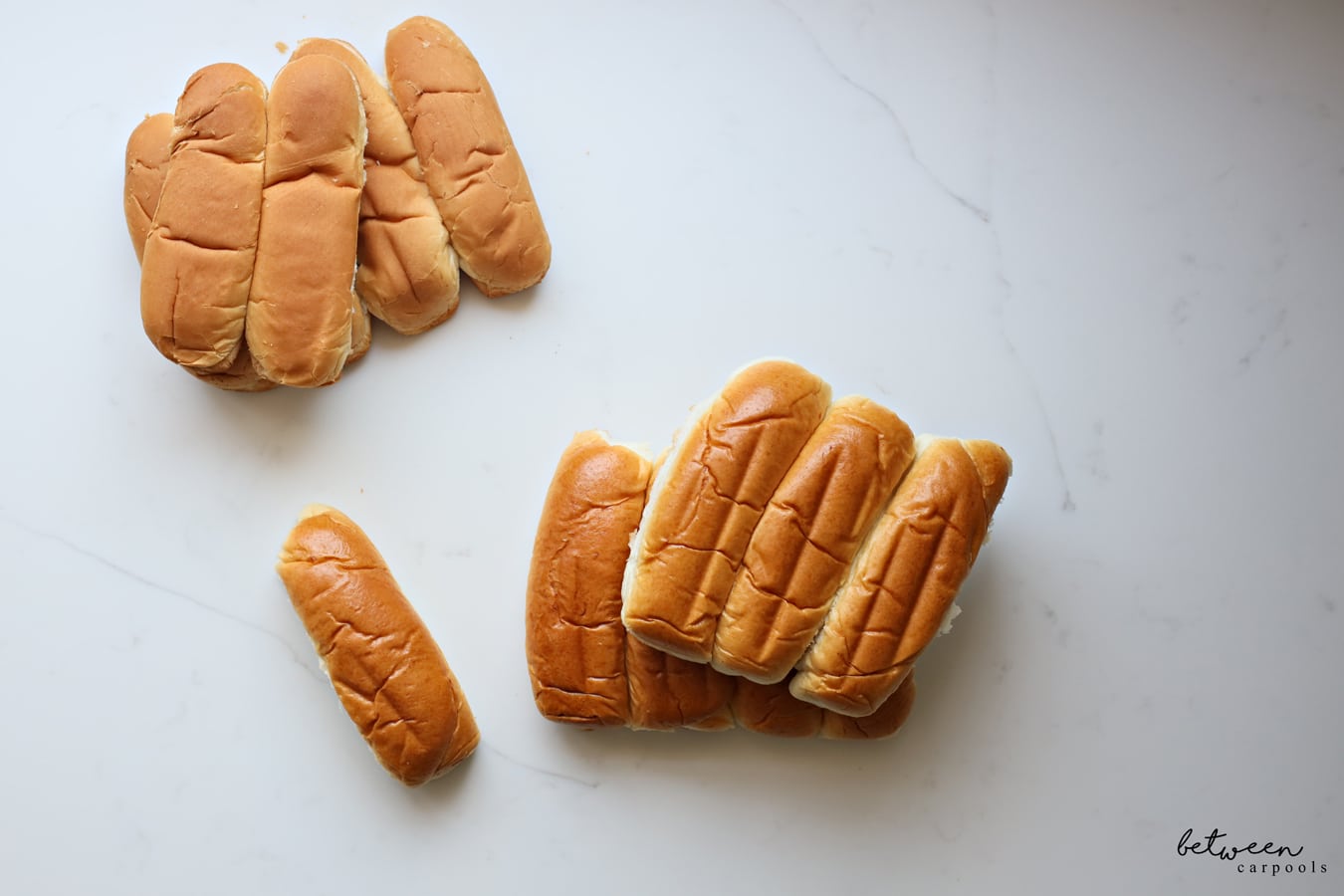 We always seem to have too many buns. You, too?  We have two little hacks that make them into something new!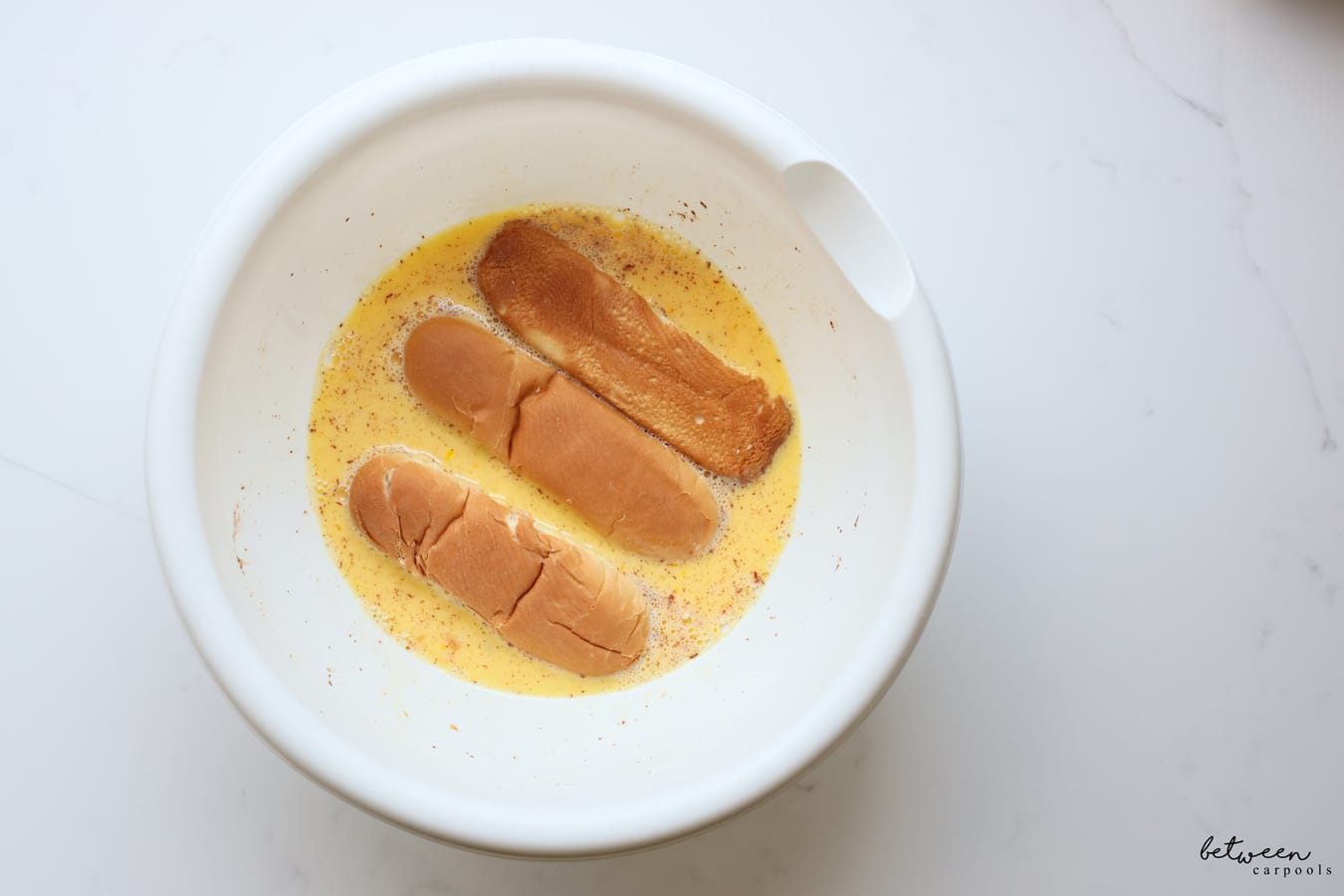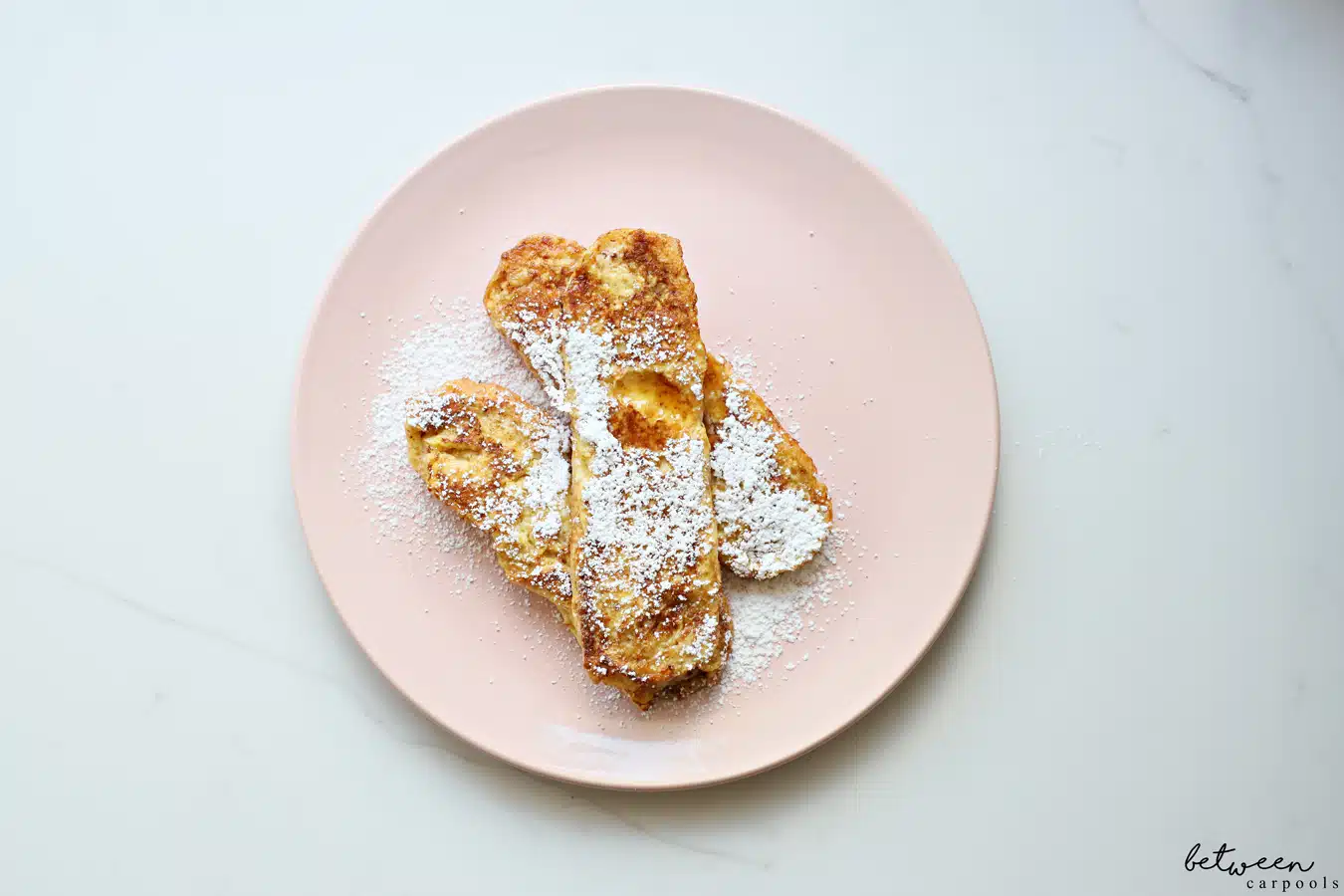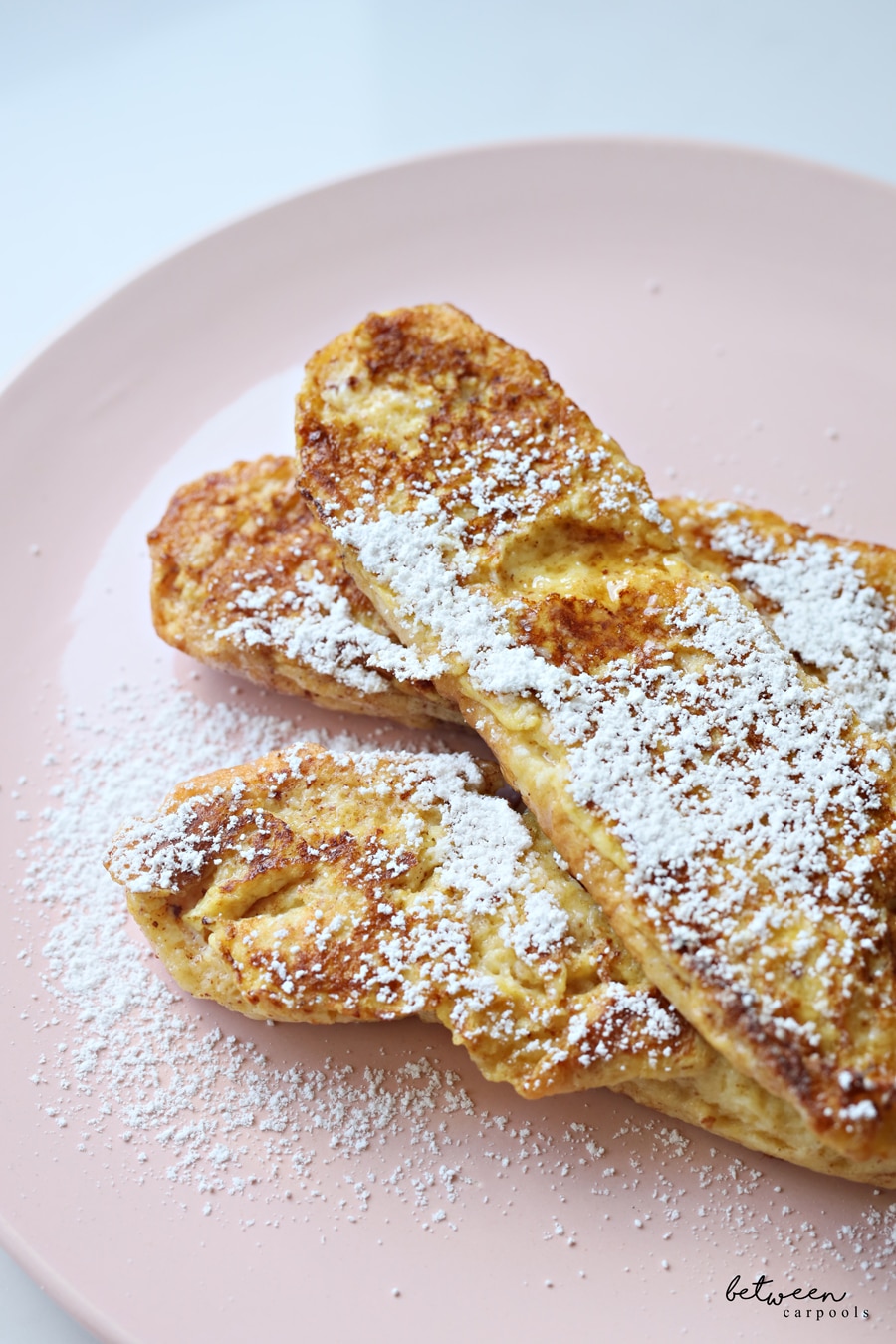 Kids love French Toast? Replace the challah in this post with bun halves and you'll have perfect French Toast sticks. Buns are an eggy bread, like challah, so they work perfectly as French Toast.
And now let's talk about lunch. Do you love garlic bread? Really, who doesn't love garlic bread. And cheesy garlic bread is perfection! This transformation is easy enough for your kids to do on their own.
Always start with a sheet of parchment paper to avoid a messy machine. (Don't know what I'm talking about? Read this post.)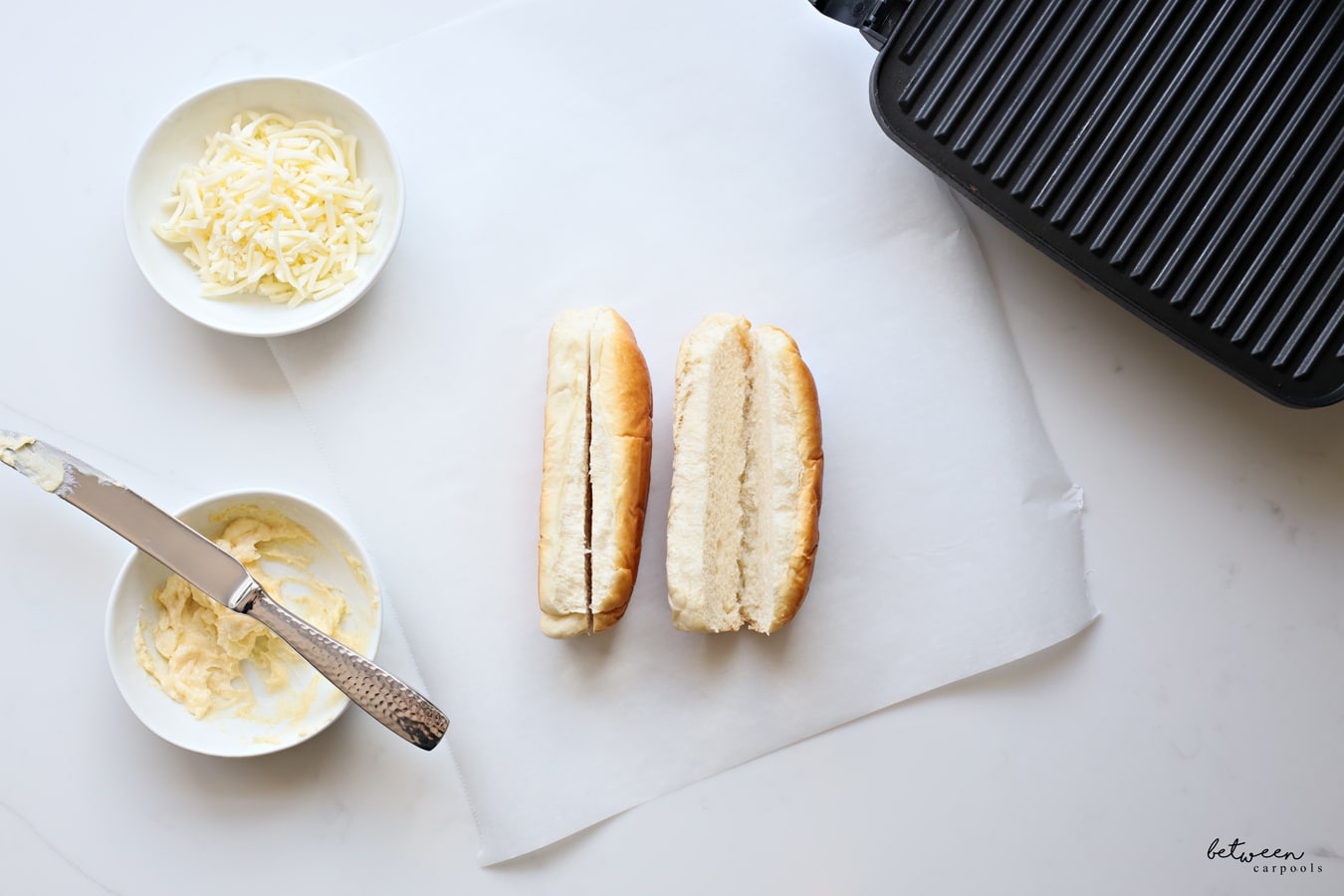 Put a couple of tablespoons of butter in a microwave safe bowl. Add ¼ tsp garlic powder and ¼ tsp kosher salt. Microwave for just a few seconds, just until soft, and then mix. Spread the butter mixture on the inside and top of the hot dog bun. Sprinkle some shredded cheese inside the bun and close. Repeat with a second bun because you can't eat just one of these! Toast the buns in the panini press (or sandwich maker).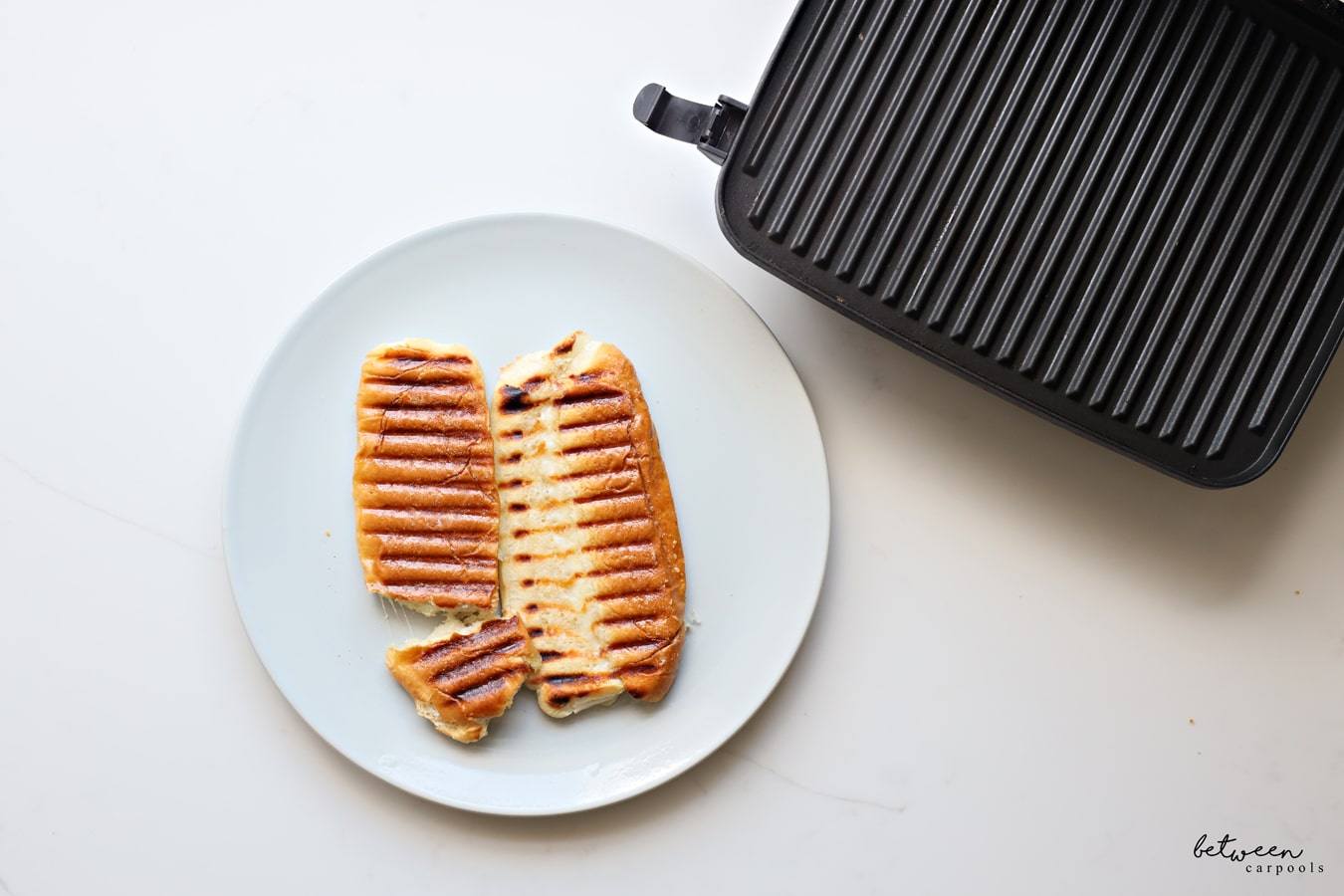 Voila! New life for the bun nobody wants to eat!