Are you still searching for an activity for your Sunday festivities? Download these free lag B'Omer and upsherin coloring placemats.
Celebrating an upsherin and need a project for the kids? Or simply want an age-appropriate activity to commemorate the day (because, let's face it, starting a bonfire might not work for a three, six, or even twelve-year old). Download and color! The Lag B'Omer coloring page is also a game (make your own rules). Set these as a placemat at each setting for your party and the kids will run to the table.
Click here to download the Lag Baomer Placemat Coloring Page.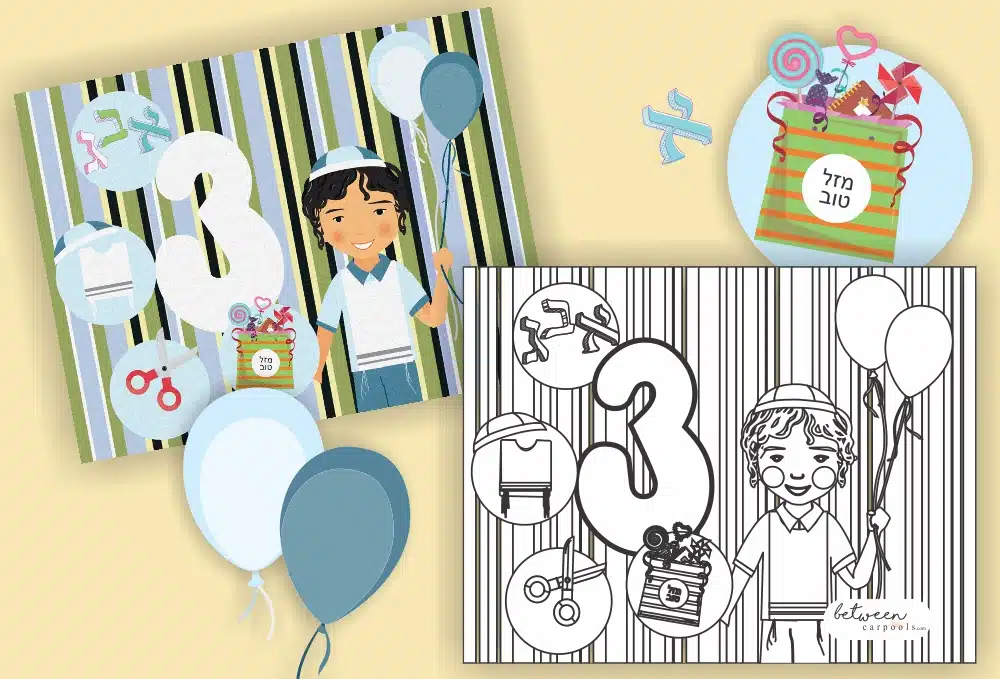 Click here to download the Upsherin Placemat Coloring Page
For more upsherin-related and kid-friendly tablesetting ideas, click here.