You asked and we listened! Based on your requests, the new Toddler Plus Bib is here!
You loved our Toddler and our Infant Bib. But then you asked for a bigger bib…because as our babies grow, often the mess just gets bigger!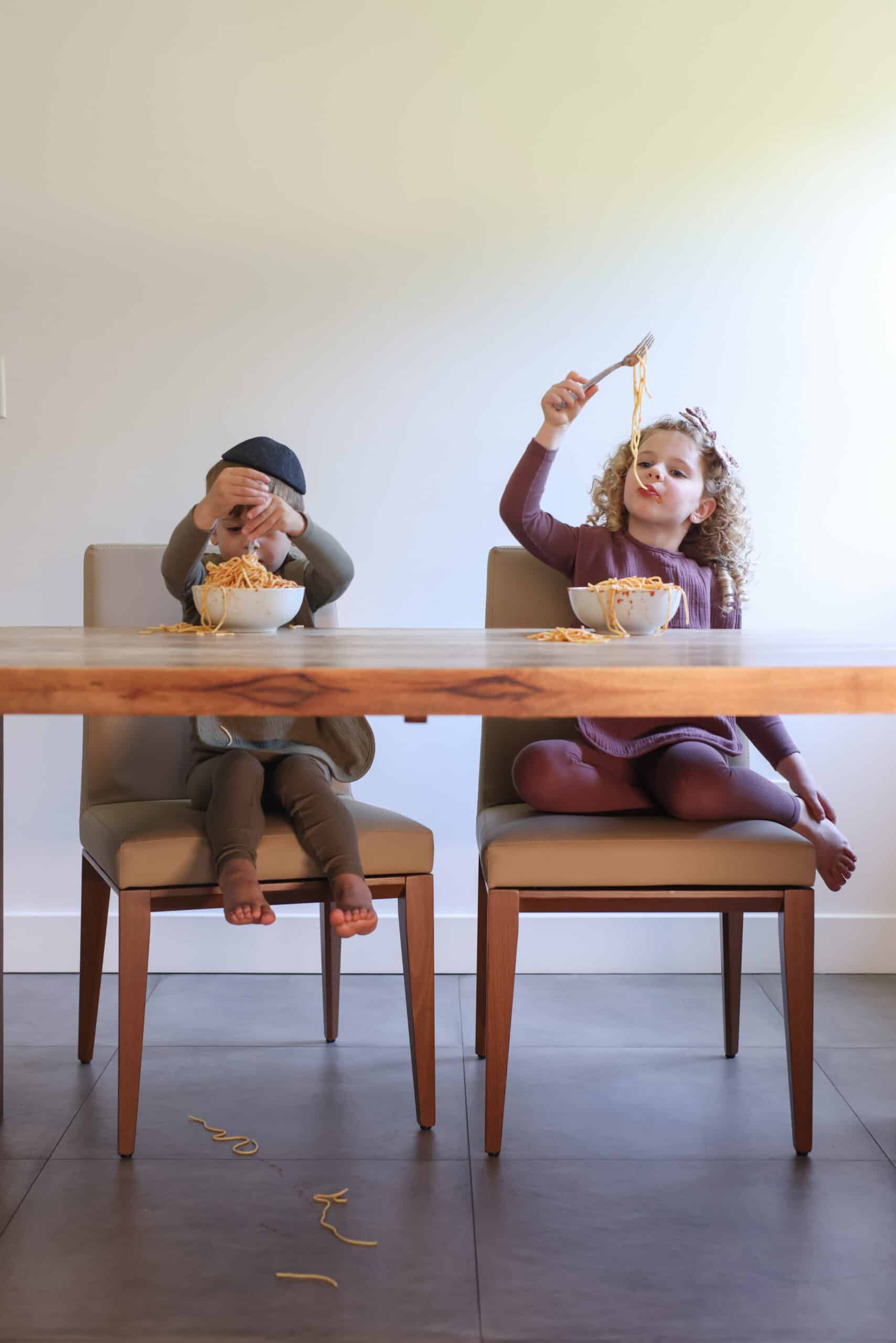 The new Toddler Plus bib is the answer to all your clean clothing dreams. It's big enough to catch all of dinner. It's both functional and beautiful, with its muslin front and terry back (so your kids still look cute while wearing them). We've also improved the neck with adjustable sizing (so food doesn't slip through over there). For ultra-cuteness, pair them with Lil Legs Ribbed Sets!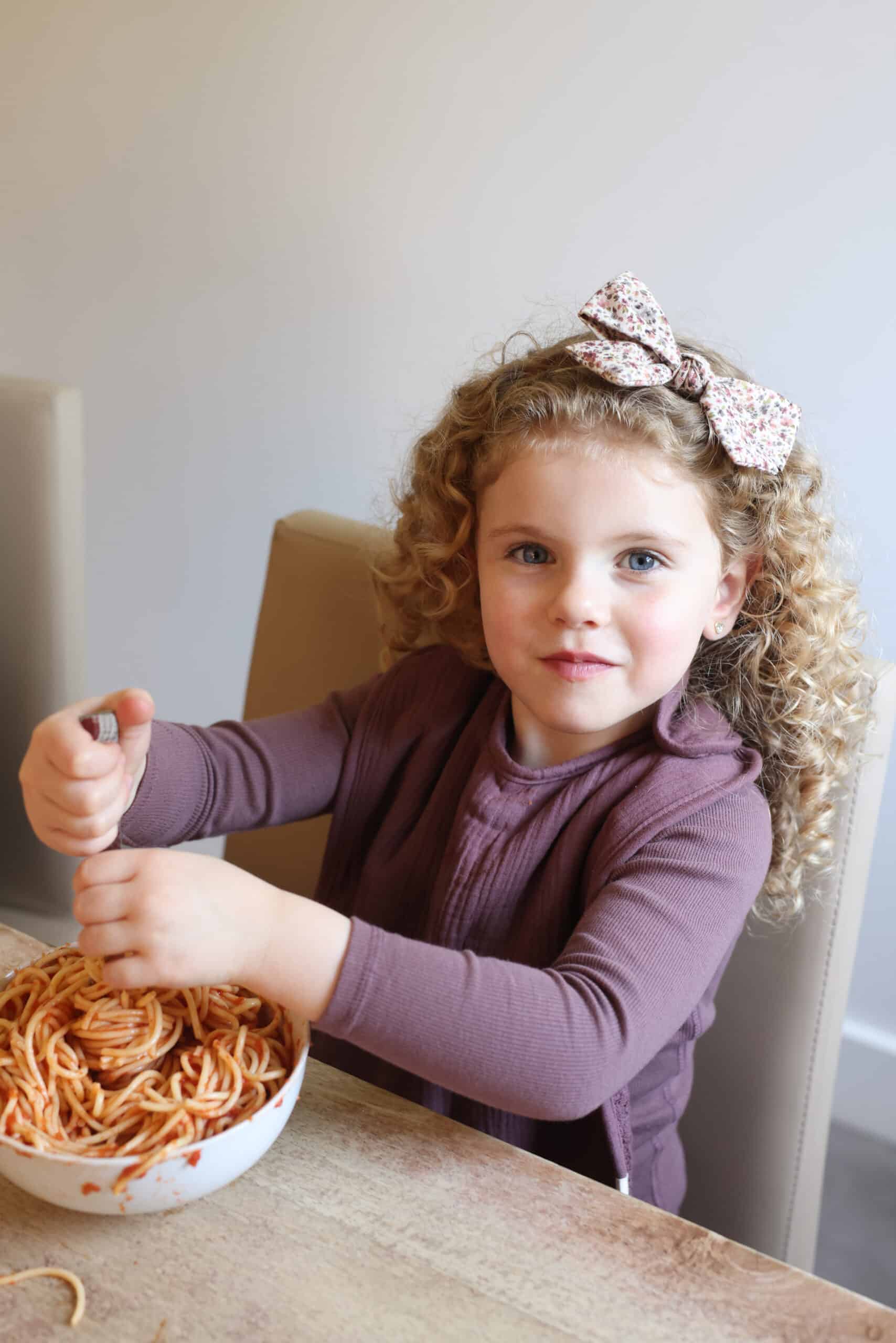 She's wearing the Lil Legs Ribbed Set in Muted Plum paired with a Plum Toddler Plus Bib…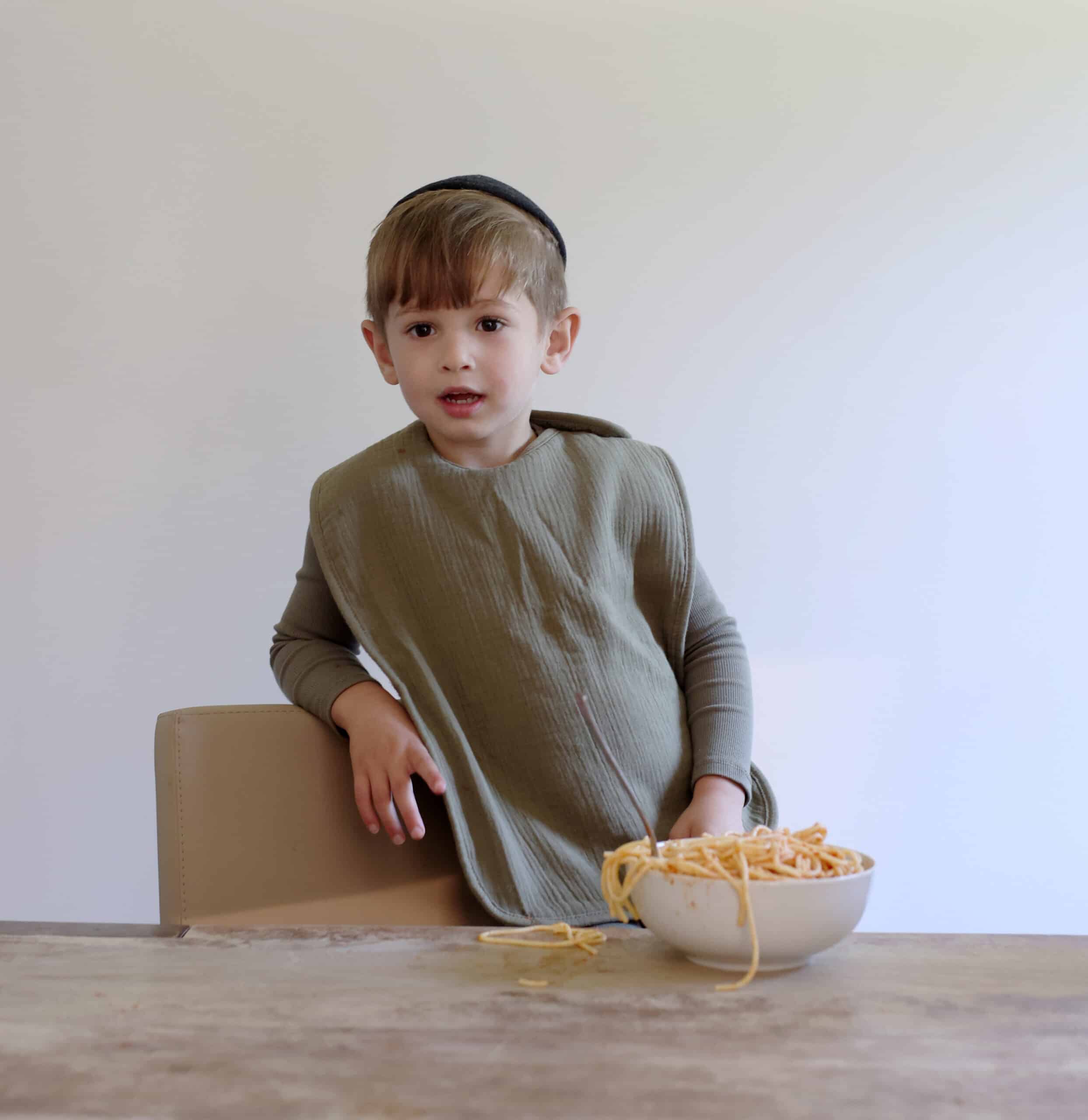 He's wearing the Olive Toddler Plus Bib paired with the Olive Ribbed Set.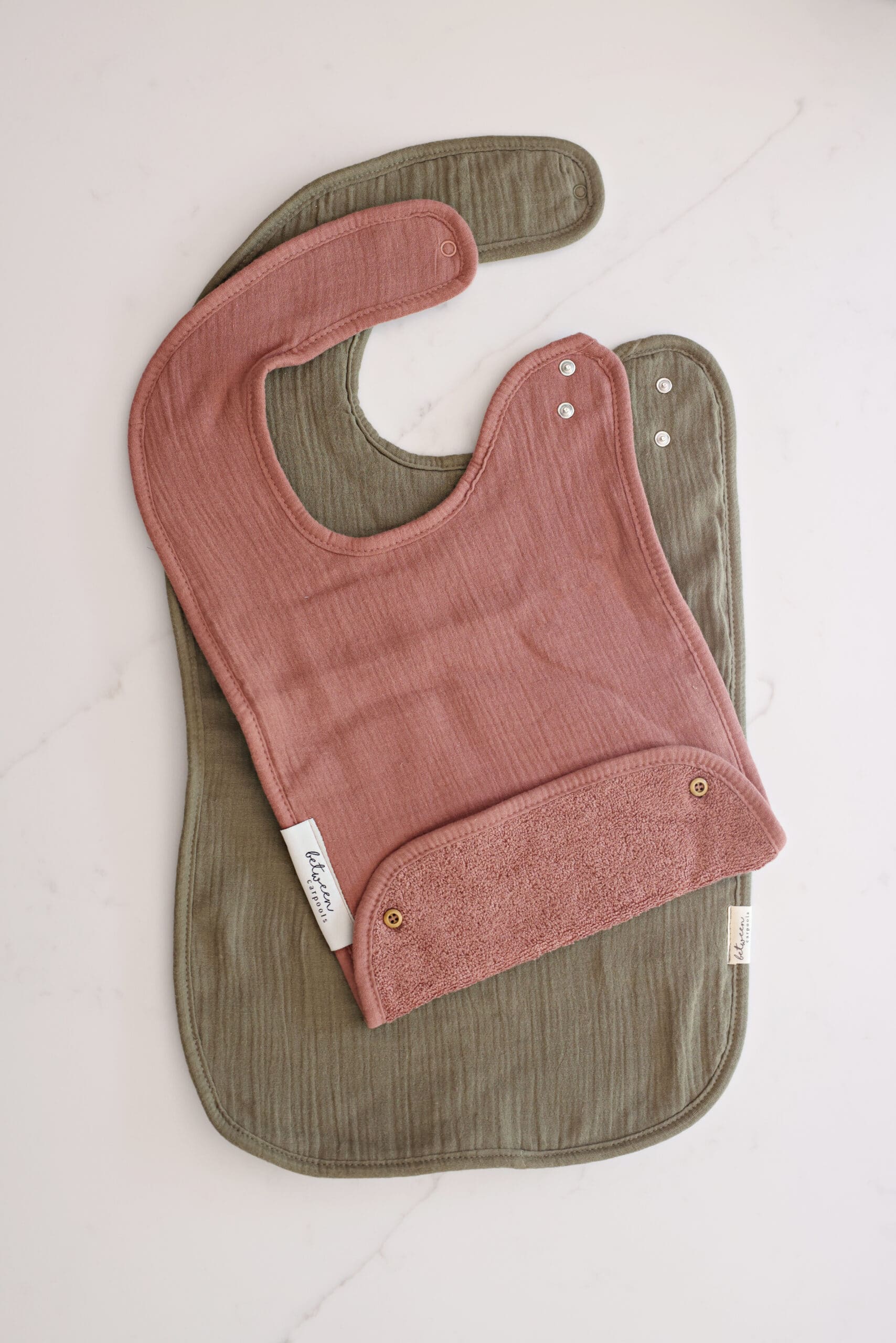 This photo shows you the size difference between the Toddler and Toddler Plus.
Who is each bib for?
Our Infant Bibs are perfect for 0-6 months, when babies are either nursing or bottle-fed (especially!) and need a bib constantly (also necessary for babies who drool a lot!). We created this bib because our little babies spend so much time wearing a bib–and we wanted them to still look cute while wearing them! We're in love with these baby colors!
Our original Toddler Bibs were created because we wanted lots of function without sacrificing cuteness!
Now, the Toddler Plus gives even more coverage and function for your ultra-messy (but still adorable) eaters!
See everything in our BCPxLL collab over here, and while you're visiting Lil Legs, check out the newest collection too (everything looks adorable and is super amazing quality!). If you want to know our personal favorite picks, see this post!