Dinner would be simple if every member of the family loved the same dishes.
For many of us, the ability to prep ONE meal and make everyone happy is just a dream. But, even if you need to think of two dinners nightly, we're still here to help you stay organized. This menu planner notepad, designed by BCP, has just the right space you need to plan everything you need for the week along with your shopping list. They might not all like the same foods, but at least mom has all the bases covered!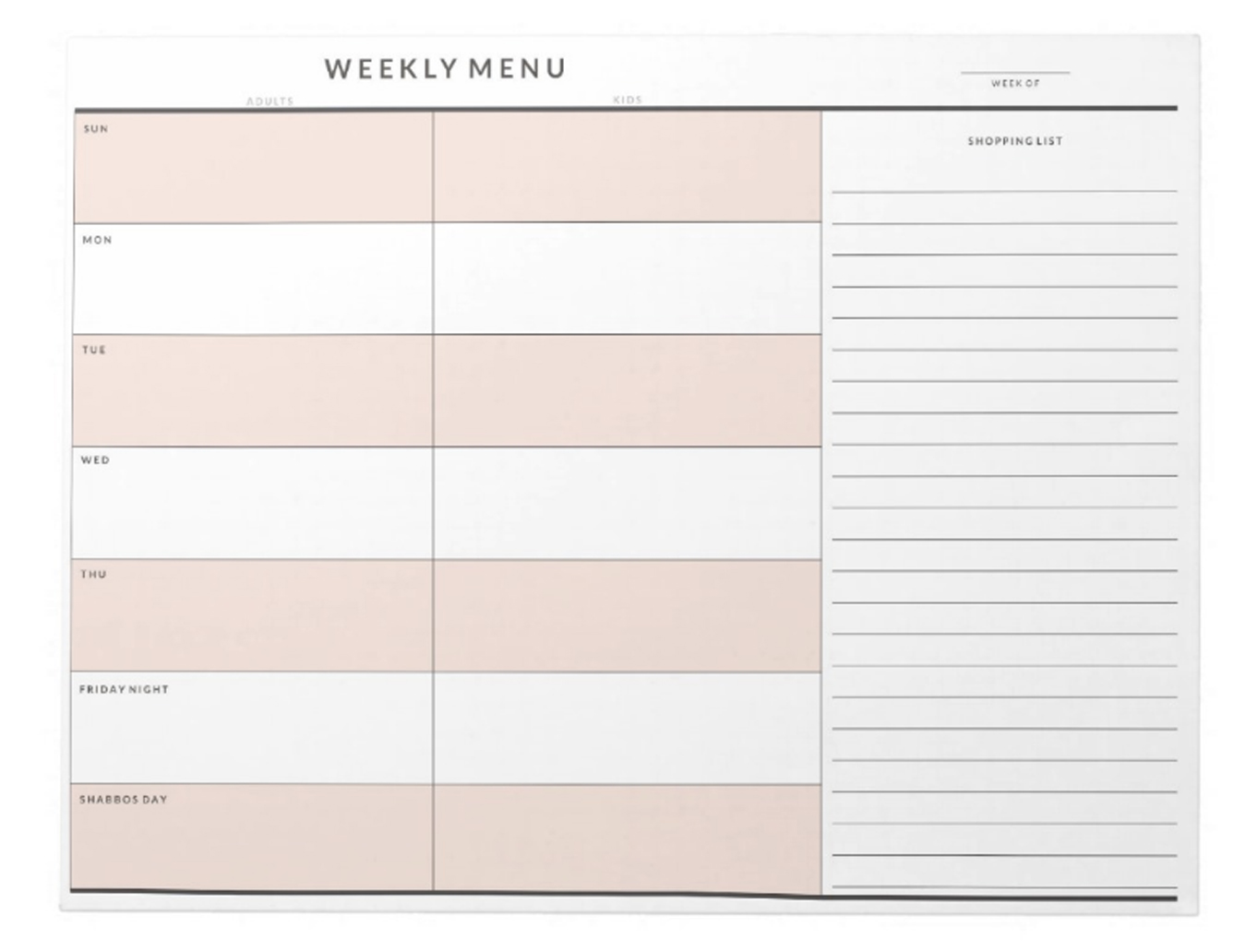 You can order this menu planner notepad here. 
or, download below and print as needed.
Your Shabbos Menu Organizer is Here! Free Download!