The best gift a child can give a teacher is a handwritten note.
I always make my children write the card to their teachers themselves. There's nothing more meaningful and heartfelt than a child trying to collect their appreciation on paper. And what if they're too young? They can color a thank you note!
This download includes two cards per page. Just print, color, fold and send!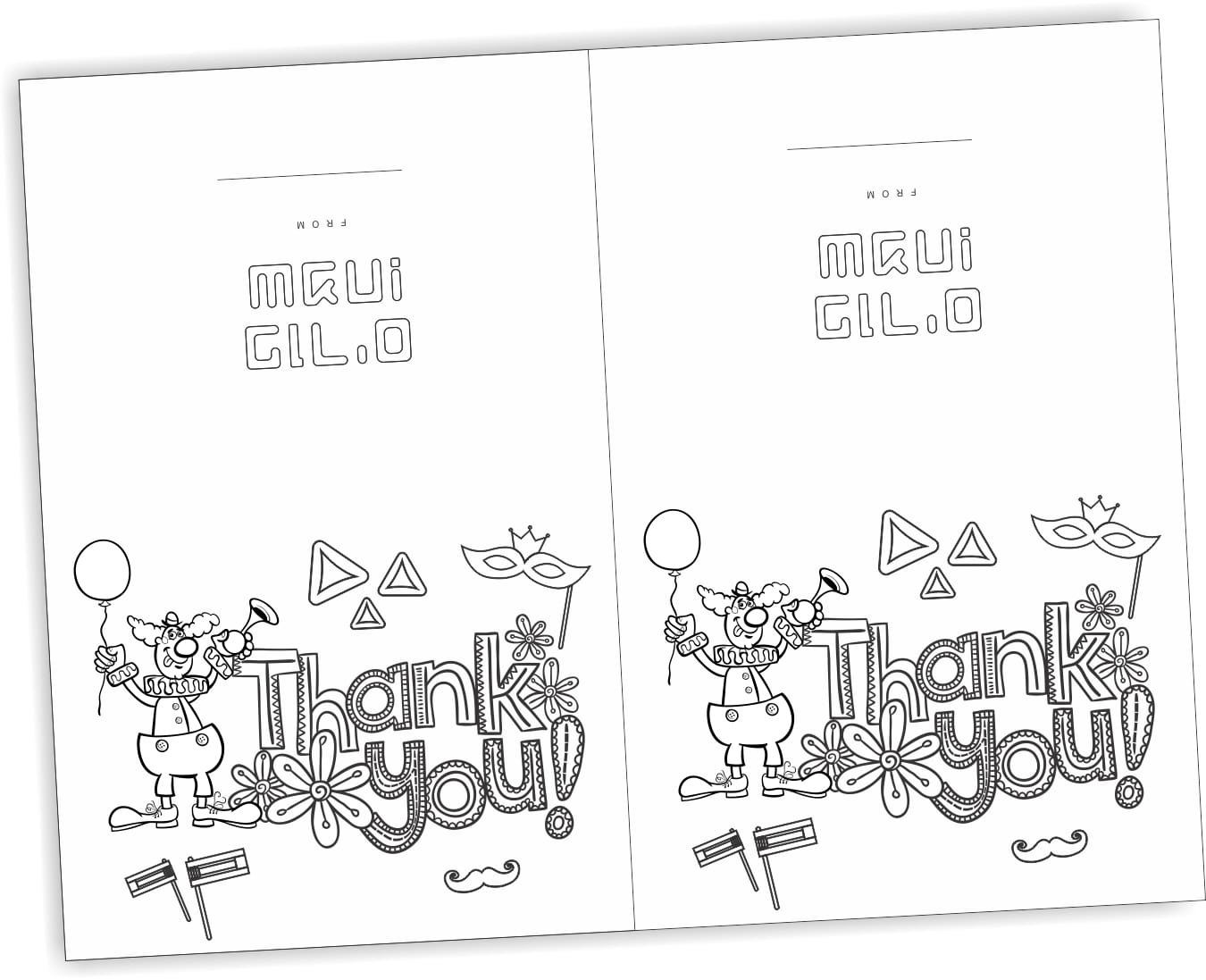 I've also included a 4×6 version of this card; it can be printed out from a label printer and used to stick onto a bar of chocolate or directly onto a mishloach manos.
You can download the 4×6 version here.