Is there a mess every time your kids take out the crafts? This solution makes craft time more enjoyable, more practical, and way neater.
One of my favorite parts of the day is cooking supper while Rivka sits at the table in the kitchen with me. I get to prep dinner while she gets to calm down from the day. What is she busy with during this time? Supplies from our crafts box!! I have an art box that I keep in my playroom with the rest of my toys and it's easy to grab an activity ie: markers and paper, and bring them to my kitchen table. I love this bonding time when we're both busy in the kitchen together. I recently posted our art box on my Instagram stories and got a lot of questions on what containers I used and how to buy it. So here's the breakdown.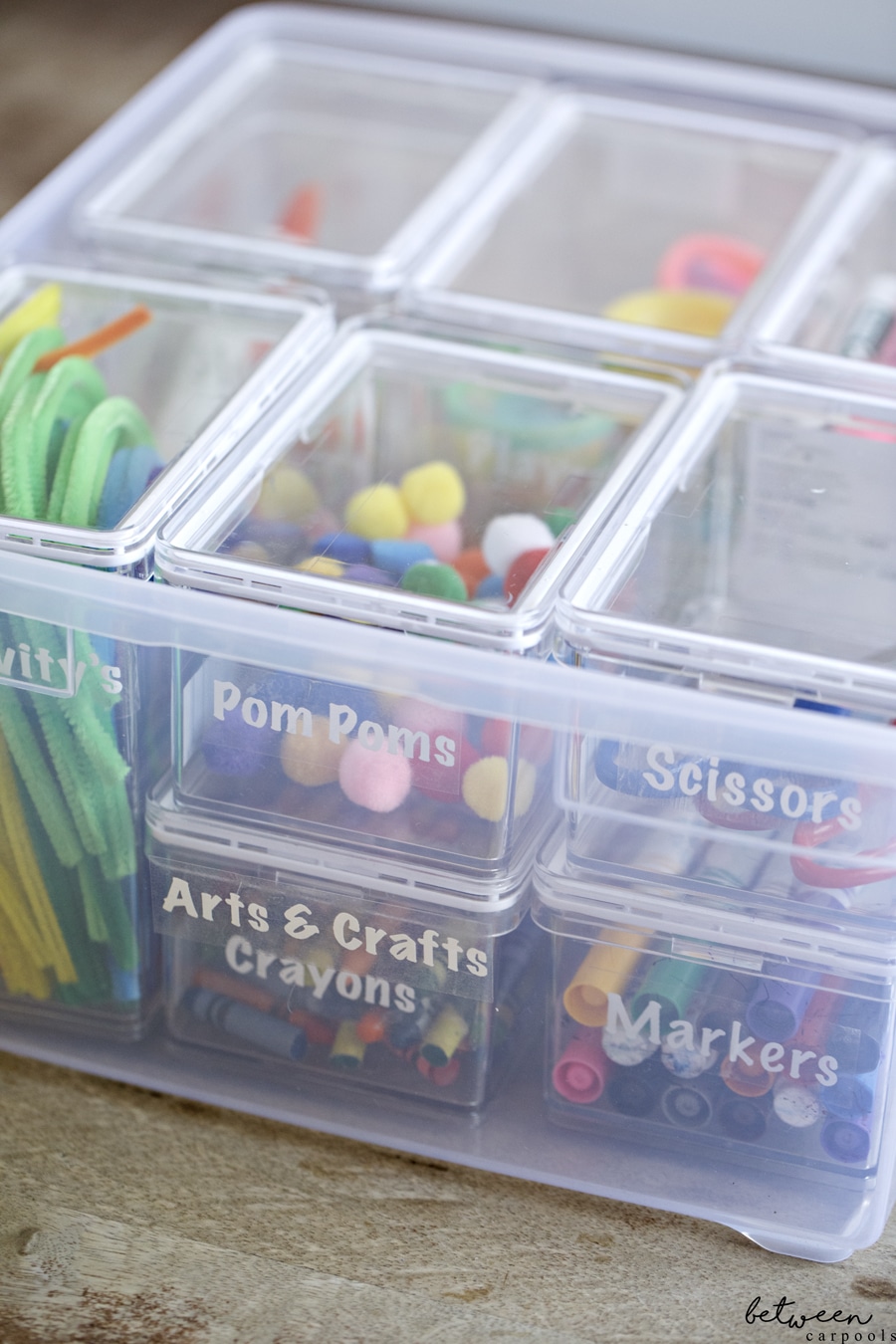 Instead of having one art box with all your art supplies dumped into it, I love to organize them individually by type. I find that having the supplies separated by type makes it more visible, easy to find, and super inviting! If your kids want to color, you just easily grab the neat bin of markers and boom–you have an entertaining activity. When there's a huge bin with everything mixed together, it's too complicated for the kids to find what they want. When it's simple, it's both easier to play and easier to clean up at the end.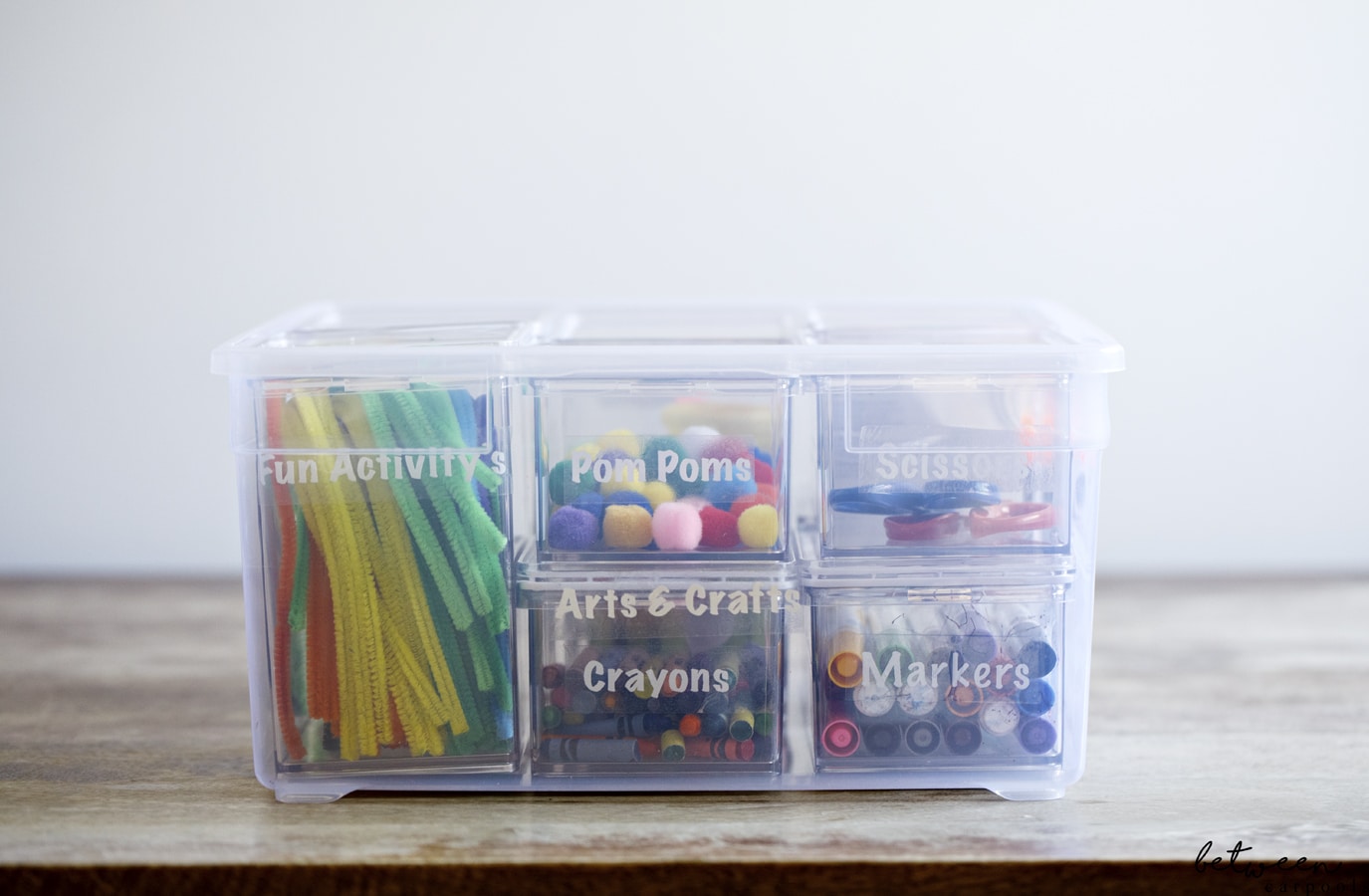 I love this art box because it's big enough to hold all your crafts but includes smaller compartments at the same time so it's a win-win.
I used ​these pantry canisters ​and repurposed them into art bins! I love how it turned out! The sizes are great to work with and I love how these canisters have clear lids so you can see what's inside. I used a combination of two sizes mostly .5 and some 1.5.
I matched the canisters with ​this sweater bin ​and placed the canisters inside! (This line of bins known as "Our Bins" –are my favorite toy containers. They comes in so many great sizes for storing toys.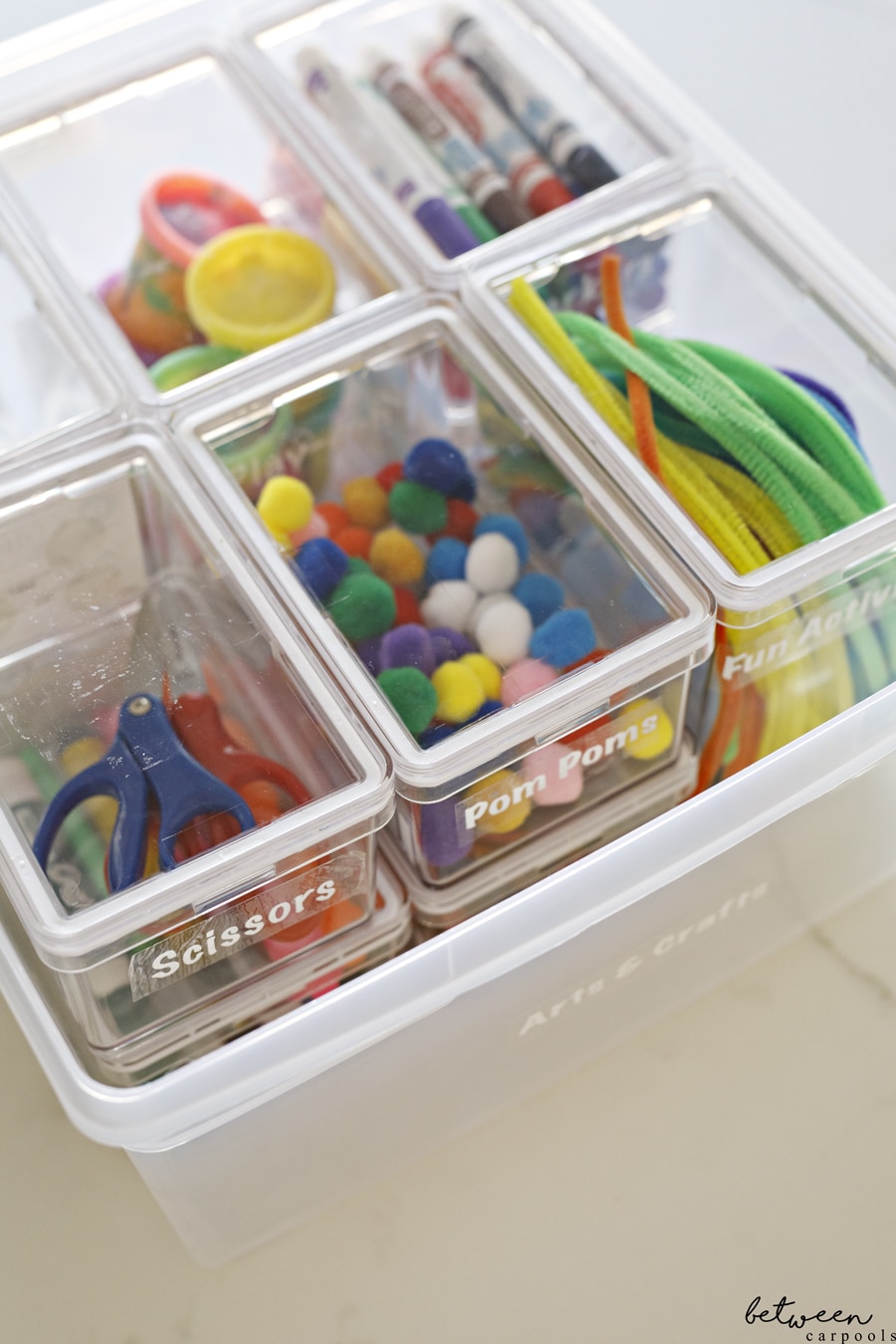 It's pretty and it's practical. Those are my two favorite requirements when looking for solutions! Hope you love it as much as we do!!
How many containers will fit in the bin?
I included eight 0.5-quart containers and two 1.5-quart containers. You can mix and match depending on the type of crafts items you have.