Need to seals lots of invitations? Since no one licks anymore–this is an easy way to seal instead.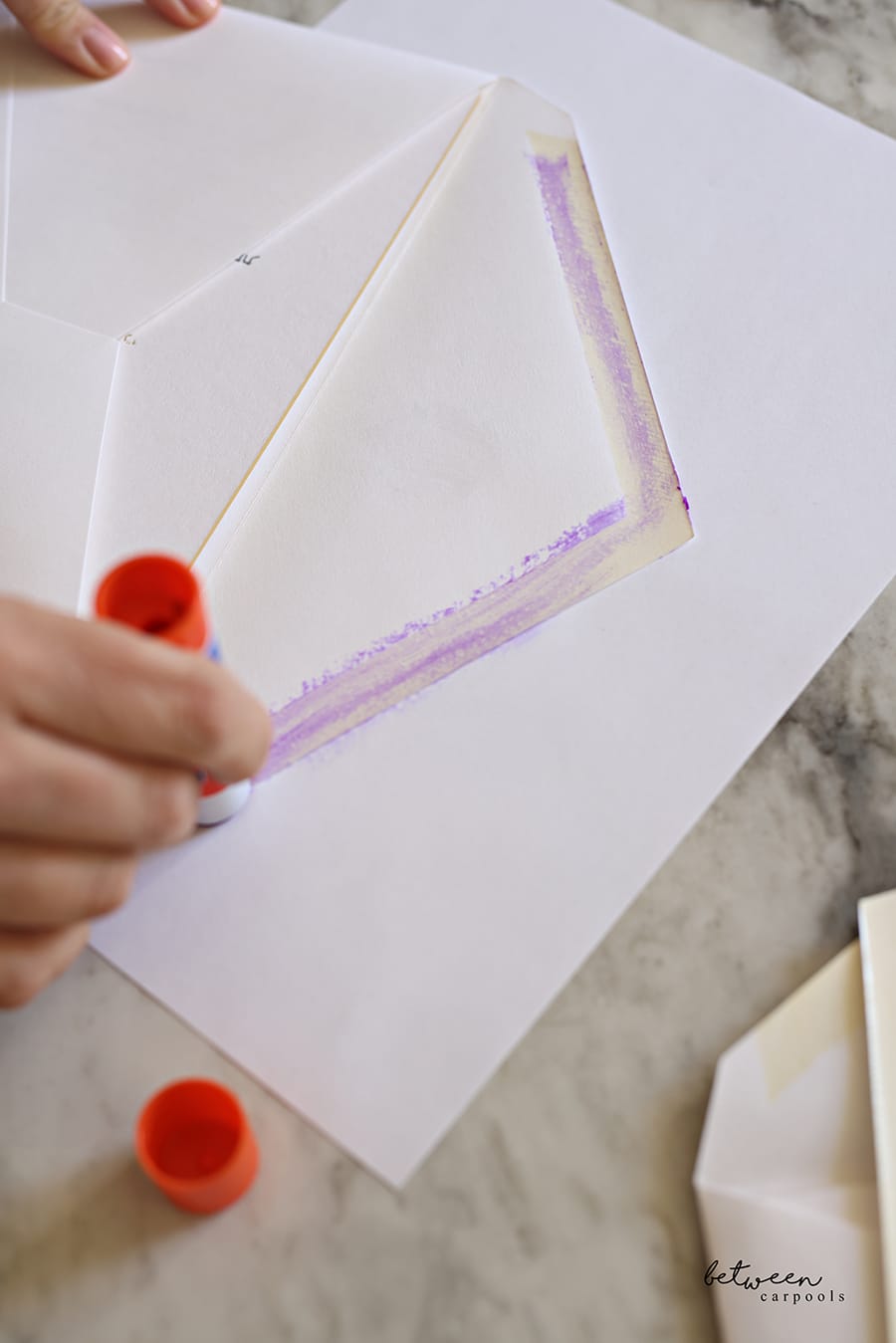 Some people use water, but with a glue stick, there's no wet cards, there's no bubbles. Even though we used the purple glue stick here (it dries clear), but any will do.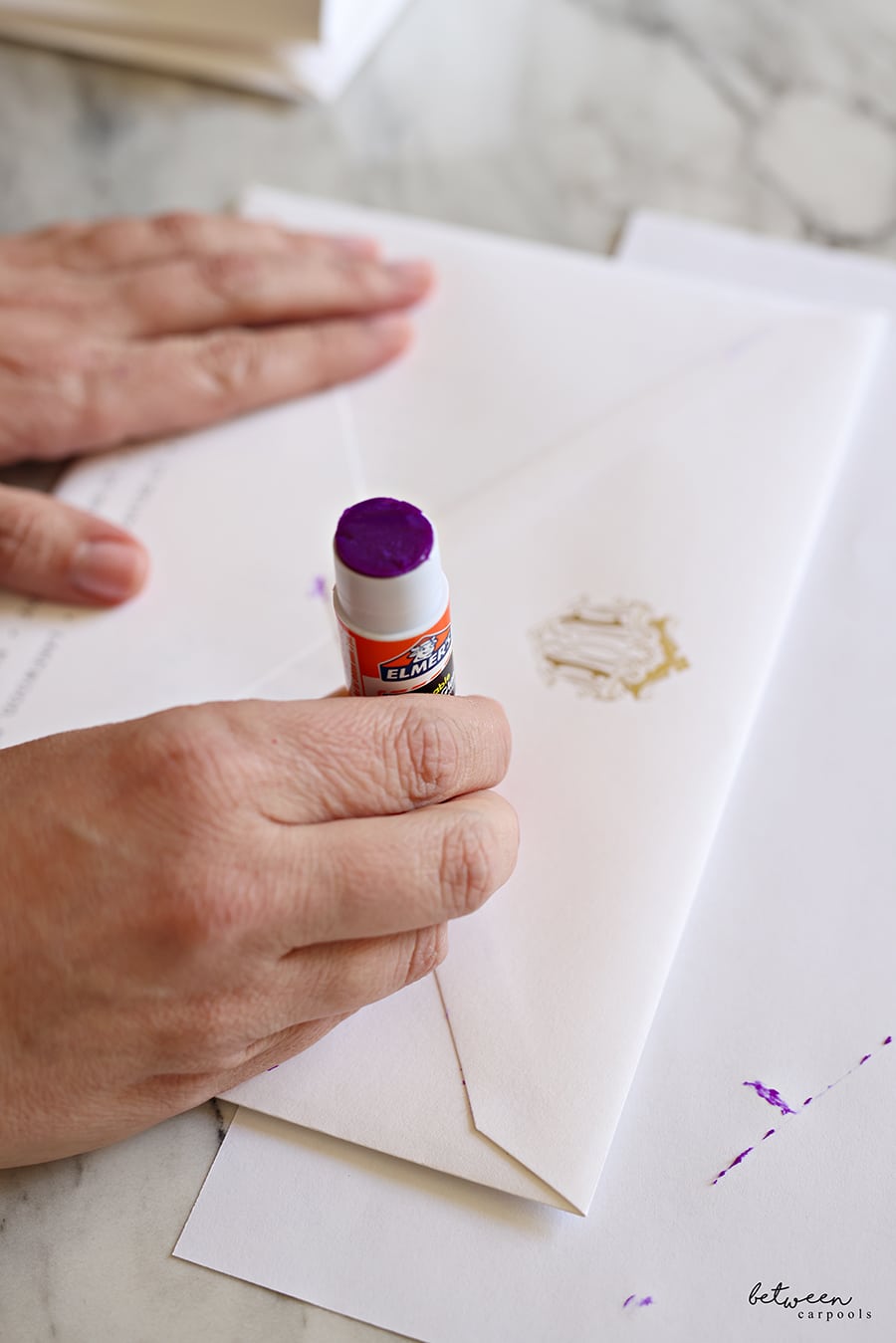 You can use the bottom of the stick to press the seal down.
It's quick, it's easy! You can put a paper underneath, so glue doesn't get on the table or tablecloth.