Have you been working with dull knives? Now you need no skill or know-how at all to get 'em sharp again. 
If you use a better knife, then you might agree with me. Sharpening them is annoying. I tried using a sharpening steel, but it never really worked for me. I don't know how to use it properly and my knives simply never got sharp afterward. 
Sure, when we're using these knives we love by The Kosher Cook (no toiveling required), we can just throw them out when they get dull, as they're cheap enough to replace. But I do have some better ones that had gotten dull and I really needed to get them sharp.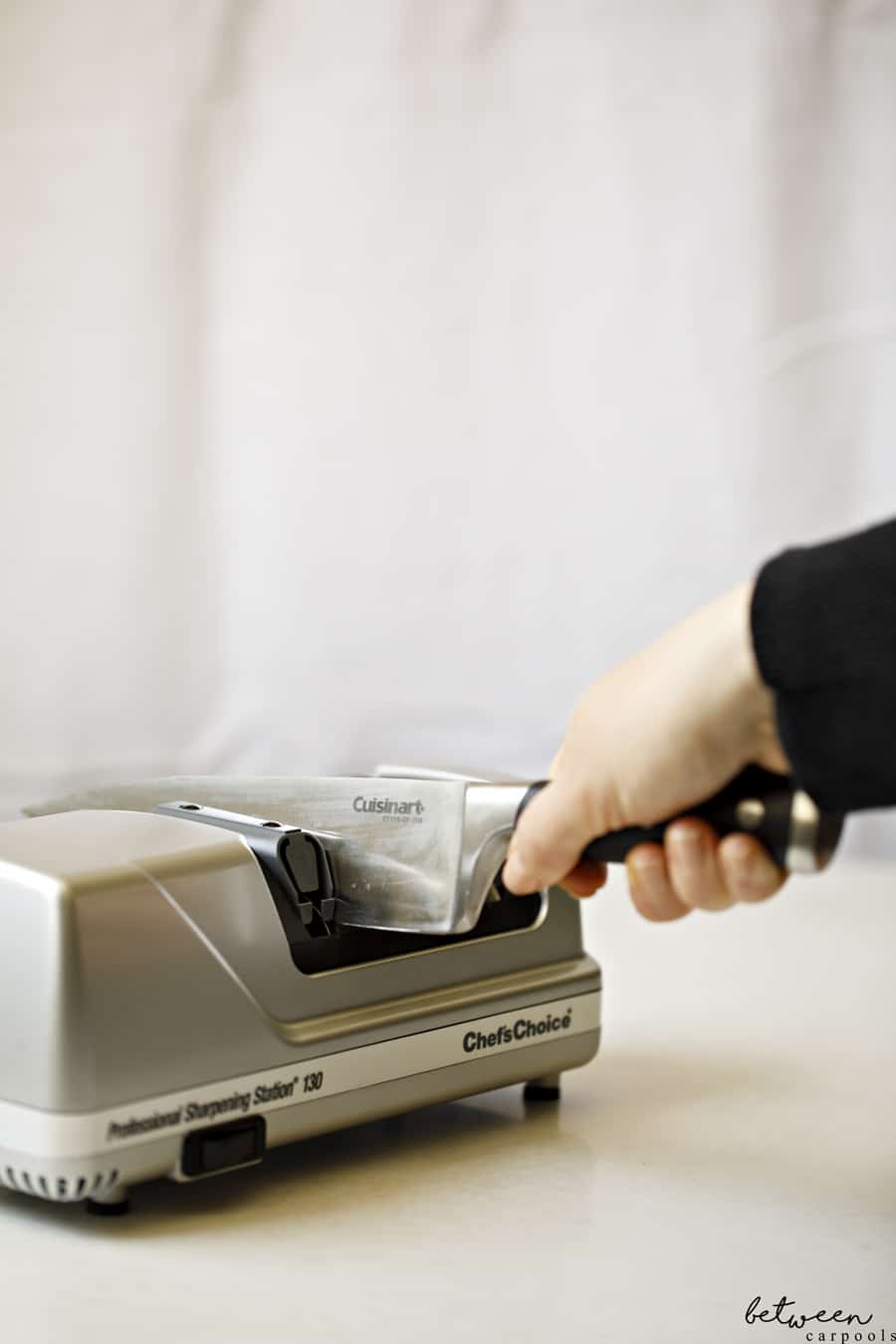 I picked up this electric sharpener on Amazon and it's A-M-A-Z-I-N-G! It sharpens any knife, whether straight, serrated, or bread knife. They typically need sharpening a few times a year. 
It's a great investment to get optimal performance from your knives always. 
Want to know which other knives we recommend? We recommend some of our favorites in this post.