Are you considering your health care options for 2021? Some of these questions might be on your mind when thinking about
United Refuah. 
Once in a while, Moishe Katz, the Director of United Refuah, will answer the main phone line at United Refuah. During one such time, there was a man from Lakewood on the phone who was interested in enrolling. 
"'My friend told me that there's no downside,' he told me. He's right. There's no downsideif you understand how the program works," Moishe tells us.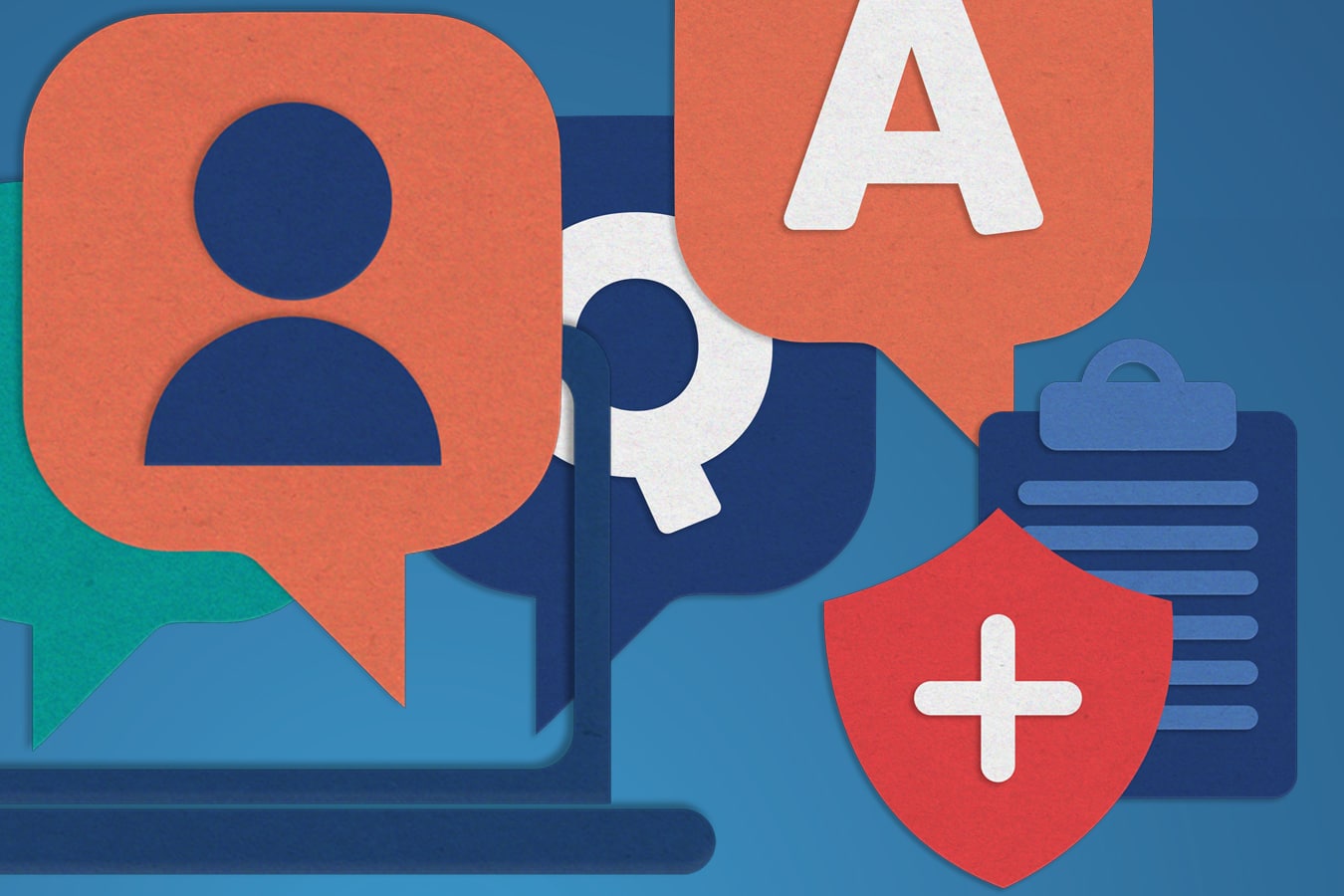 A few weeks ago, I shared my experience on United Refuah in this post. Now I'm speaking to Moishe Katz to learn about what people are asking in regards to United Refuah. What do they most want to know?
"They want to know what the experience is like," he says. "The first part of the experience is the liberation they feel that they can choose whichever doctor they want. They're paying for the services they're getting, so they feel like they get a higher level of attention and respect. They don't have to worry if the best doctor that they need is covered by their insurance or not. It's irrelevant. They are free to choose their doctor."
Even if someone wants to go to a doctor that charges above United Refuah's generous maximums, United Refuah will still share in the cost (the member will simply have the difference out of pocket). 
Another question people have is, "What if? G-d forbid, what if something happens and there are high medical expenses?"
You're in good hands on United Refuah. I ask him about some unique cases. Moishe Katz tells me about one member who had prostate cancer. First, he wanted to use a specialist in another country. That would have been fine. In the end, he is using one of the top robotic surgeons in the world to perform his surgery, and United Refuah is going to be sharing in that surgery. If he didn't have United Refuah, he couldn't hand-select which doctor he wants. He would have to be "in-network."
One couple, who is newly married and is spending the first couple of years of their marriage in Eretz Yisrael, want to have their baby there. On United Refuah, that's no problem. 
One UR member was involved in a biking accident while traveling. He needed medical care immediately when the accident occurred. Then he returned home and needed medical care back in New Jersey. Then he wanted second opinions, and a top specialist in Philadelphia was recommended. Then came surgery, and post-surgery physical therapy. United Refuah shared in everything.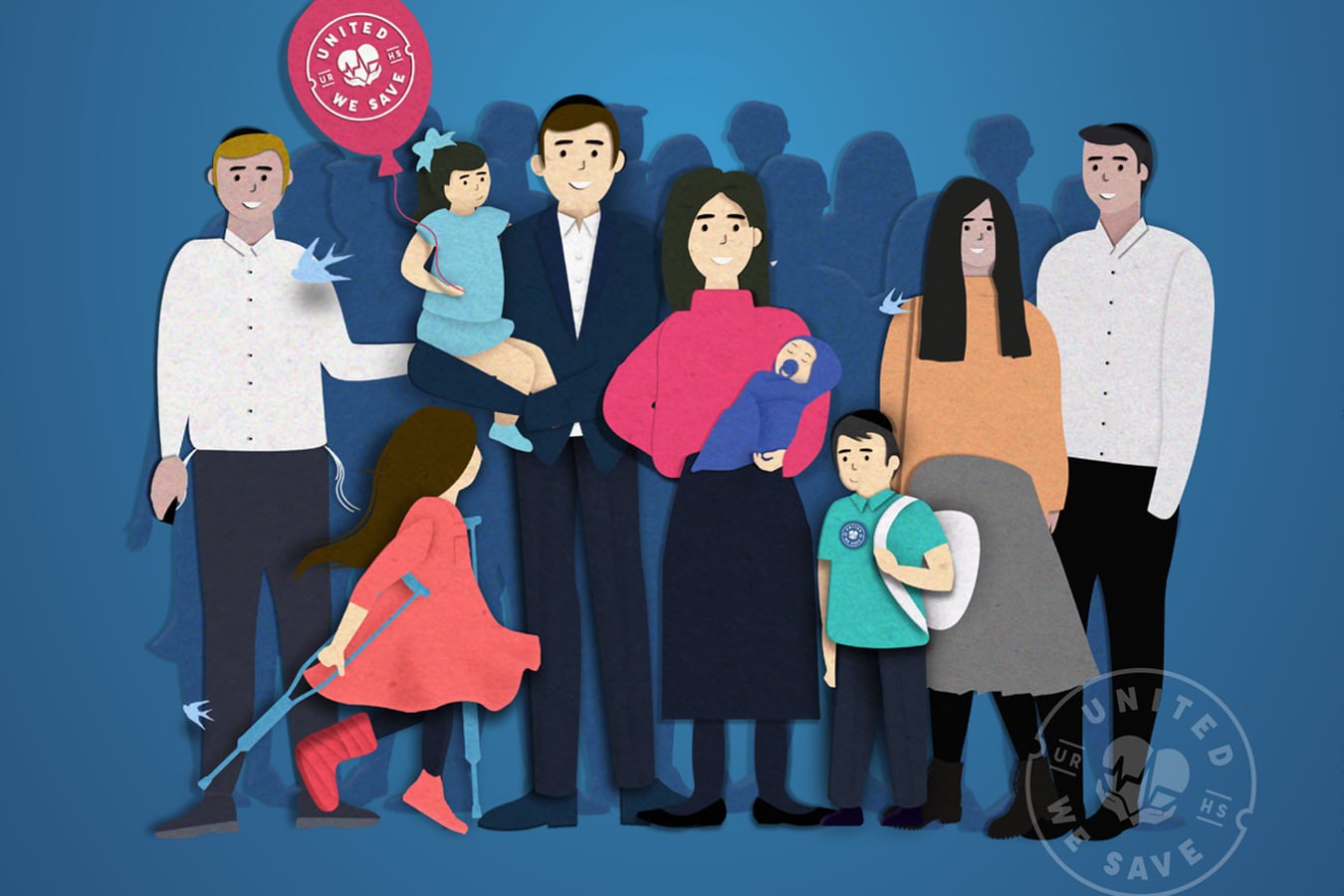 There have been some hard cases. One little girl had to have heart surgery, a procedure that typically costs $110,000. United Refuah negotiated it down to $25,000. Why does the hospital agree to that? Because it's a cash upfront payment. It's money in their pocket and they won't need to run after insurance companies for 6 months to get paid. 
One member even had brain surgery. Her out-of-pocket was so low, she might not even meet her family maximum. 
Baruch Hashem, all the patients received great care and had successful results. United Refuah sends a monthly email newsletter with all the names of members who are sick so we can daven. We're all in this together.
Where does the money go?
"One member, when he called to sign up, told us, 'For the last five years, I've been paying $25,000 a year for health insurance. Not only that, but I still pay out of pocket for all my medical expenses because I never met my deductible. Over $150,000 I have nothing to show for it. My accountant told me to come to United Refuah."
At United Refuah, when members pay their monthly amounts, it goes into their "share box." This is like a savings account for health expenses. When you submit your bills for reimbursement, it would first come from your share box. If you have more expenses than in your share box, it will come from another member's share box, or vice versa, as members "share" in each other's expenses. You can see when you shared in someone else's or when someone else shared for you.
What if United Refuah doesn't have enough money? 
The model works. Since United Refuah's inception, medical expenses shared have only totaled 31.6% of member contributions. As long as all information is submitted correctly, bills are being processed within 24 hours of receipt. 
Why is this too good to be true? Why is this not a no-brainer for everyone? 
"Part one, yes you have to be willing to be a consumer and buy your health care. One person complained that he can't be on a plan where he has to send in his bill. But this is not insurance. You have to be willing to do the work." It's true that some doctors might bill directly, but most often members are better off paying cash and submitting for reimbursement, as doctors charge much lower rates when payment is made upfront. 
What does United Refuah cost? See payment structure here. 
Do you still have questions about United Refuah?
You can watch the recording of the December 6th webinar here OR ask a question below in the comments.