It's now the best time to enjoy the great outdoors.
Before Pesach I prepared an article of outdoor places to go on Chol Hamoed. We saw soon afterward that there would be no trips on Pesach! So it's time to enjoy those outdoor trips now. Note that things are changing almost daily and it is advisable to check online and/or call ahead to make sure each destination is open. In addition, many parks close their parking lots at 50% capacity. It is advisable to head out early.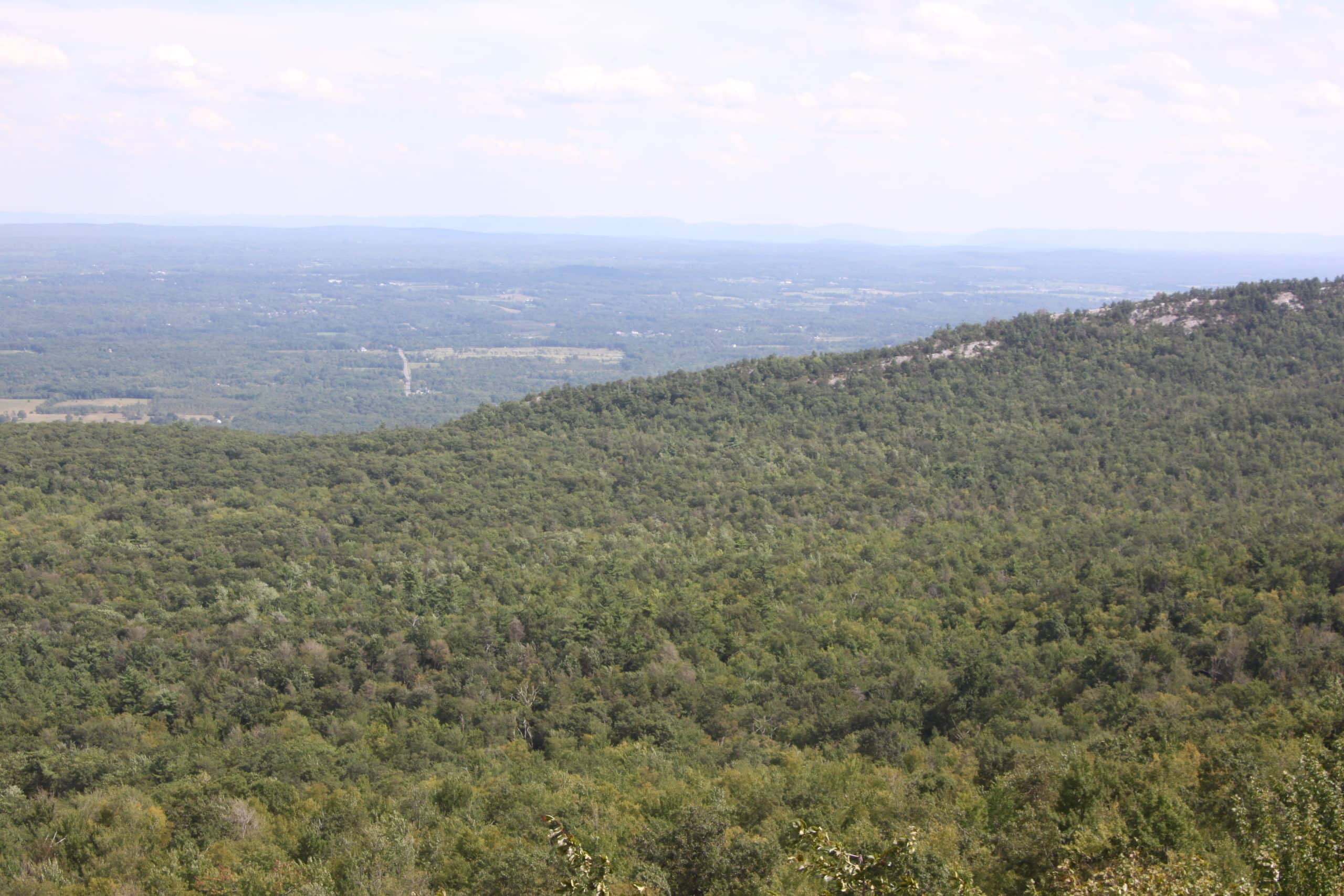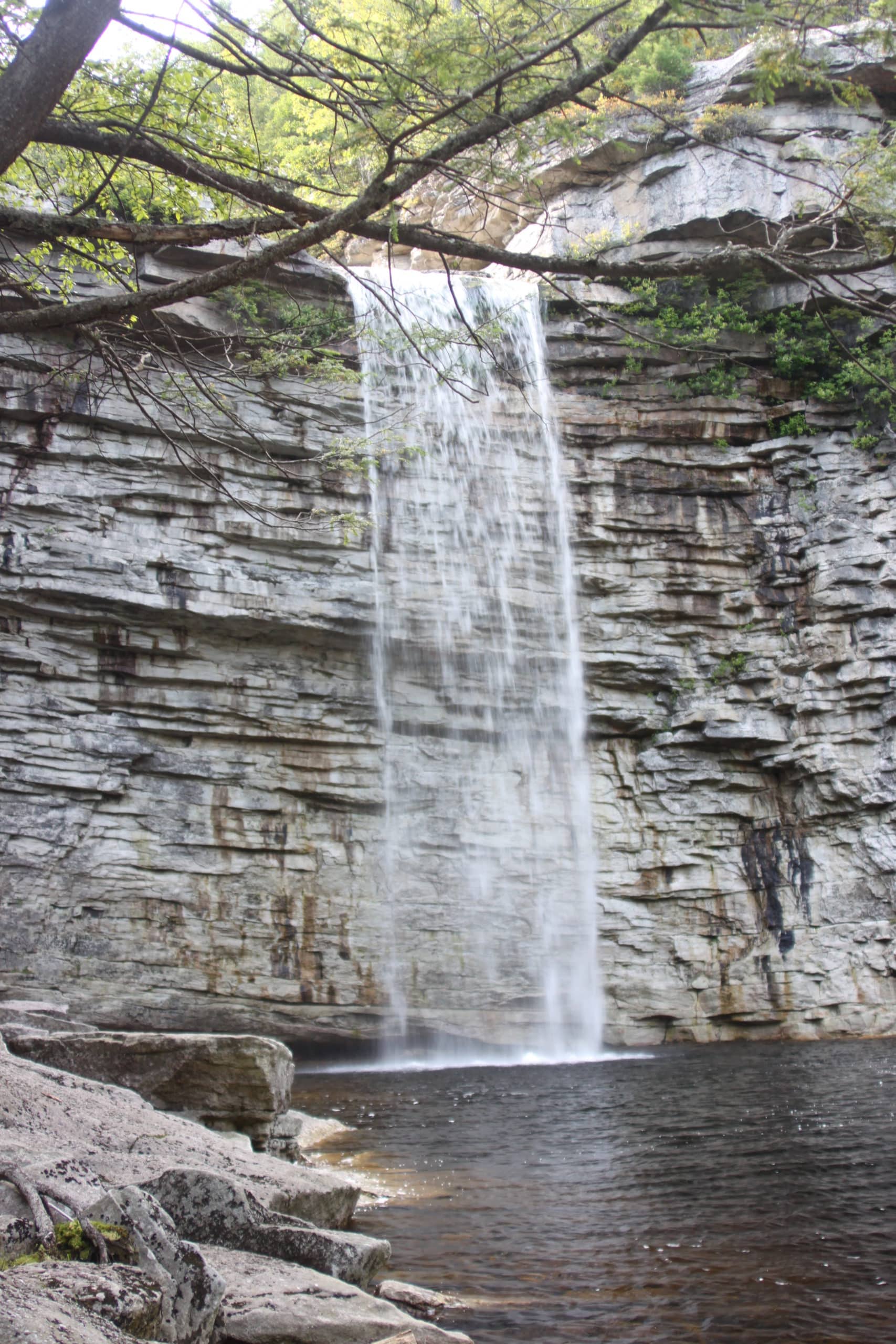 Minnewaska State Park: Kerhonkson, NY
Minnewaska State Park Preserve is located in Ulster County, NY. This stunning park is set on the dramatic Shawangunk Mountain Ridge. The park features 21,106 acres of land that contain numerous breathtaking waterfalls, dense hardwood forests, cliffs and ledges opening to beautiful views including the nearby Catskills Mountains.
Lake Minnewaska, Lake Awosting, and Mud Pond are three sky lakes that are found within the preserve. Clear streams cut into valleys throughout the park. There are twenty five miles of footpaths on which to bike, walk, hike or to simply enjoy the spectacular views.
When we visited Minnewaska first we took a loop hike around one of the lakes. Just before we returned to the car we hiked a few minutes on a paved pathway down to the magnificent large waterfall. That was my favorite spot. It was hard to leave that serene spot with the cool breeze.
Address:
5281 Route 44 55,
Kerhonkson, NY 12446-3545
Phone Number:
(845) 255-0752
Hours:
9 am to 5 pm
Price:
$10 per vehicle
Approximate Distance from:
Brooklyn Bridge: 1 hour, 45 minutes
Lakewood: 2 hours, 20 minutes
Monsey: 1 hour, 15 minutes
Website: https://parks.ny.gov/parks/127/details.aspx
---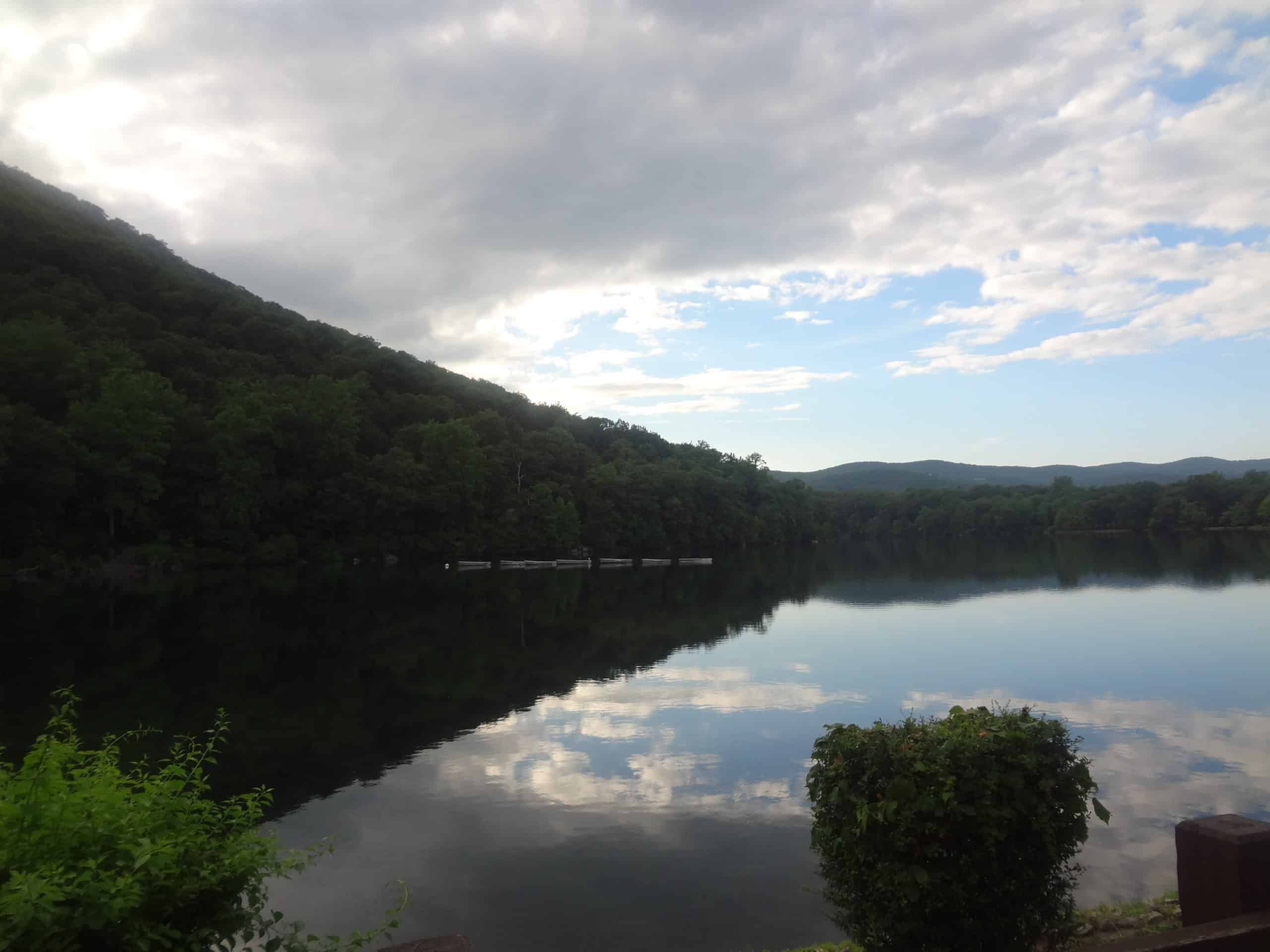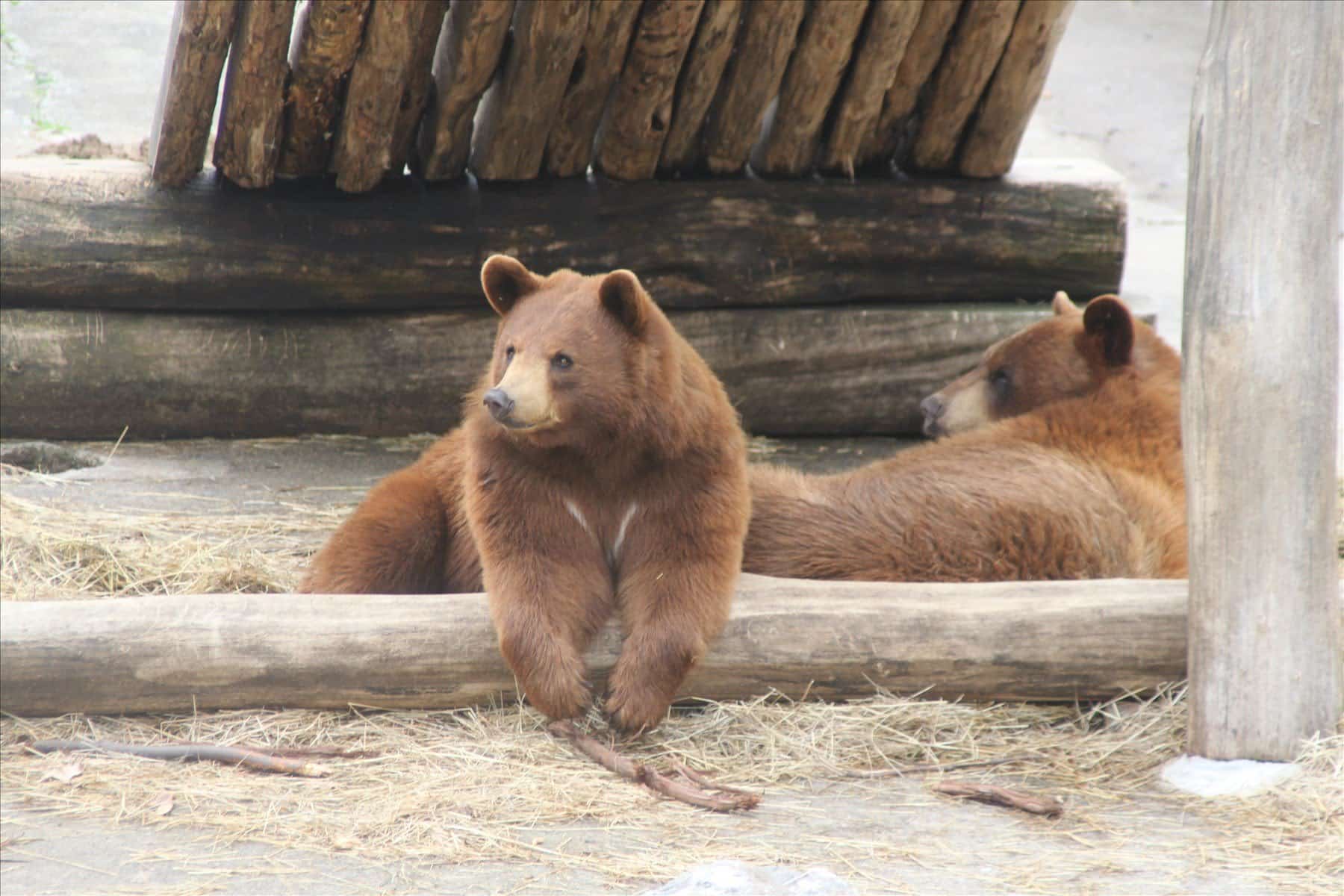 Bear Mountain State Park and Perkins Memorial: Tomkins Cove, NY
Bear Mountain State Park is sprawled over 5,067-acres situated in rugged mountains. The park offers lots of activities to be enjoyed by all ages year round. The park offers trails for walking, biking, and hiking. There are over 50 official trails covering 235 miles (378 km). The difficulty and elevation of the trails vary greatly. Boat rentals are also available on the magnificent Hessian Lake in the summer. The large picnic area beside the lake accommodates many people. The Bear Mountain Inn offers excellent sleeping accommodations.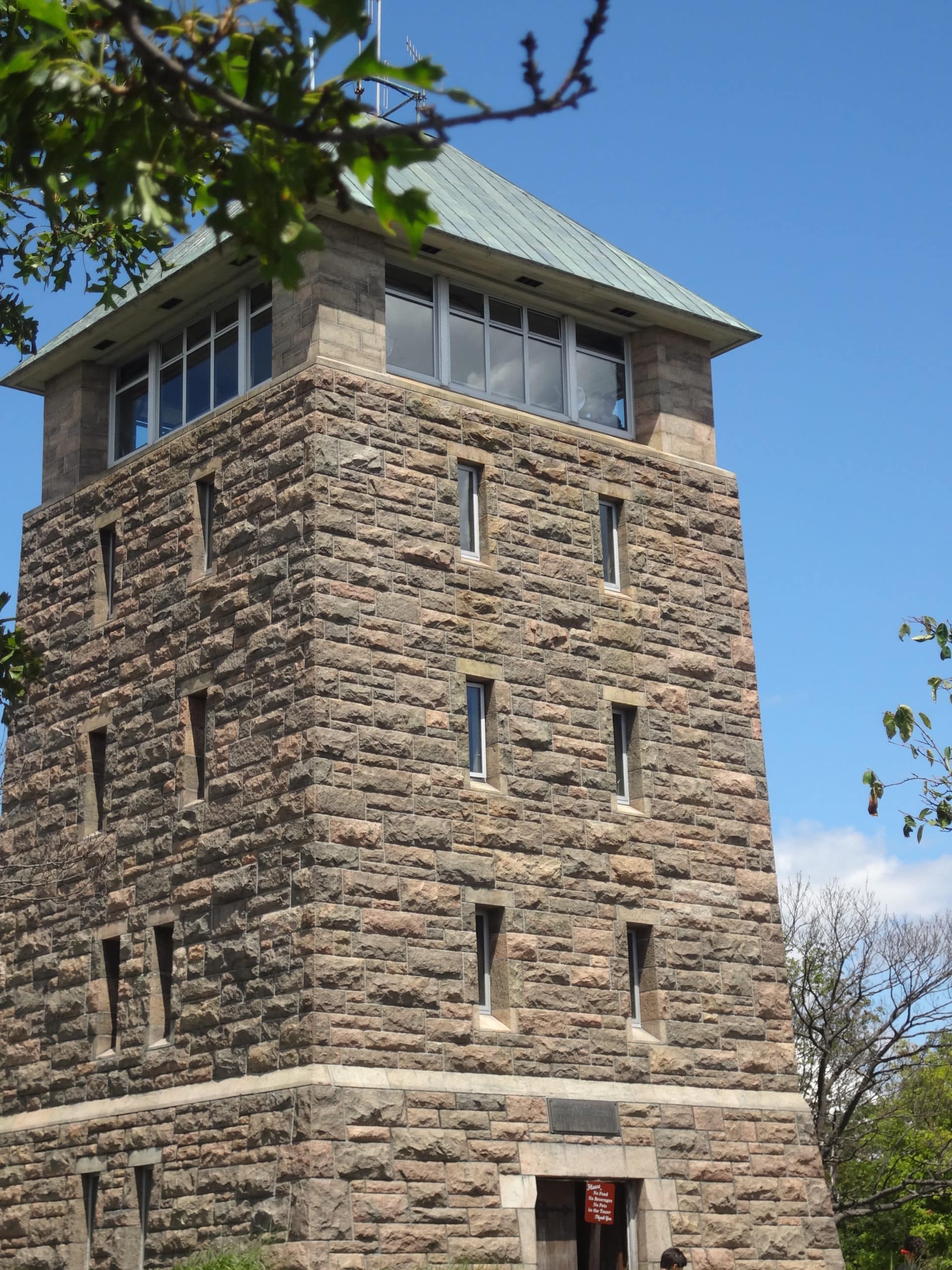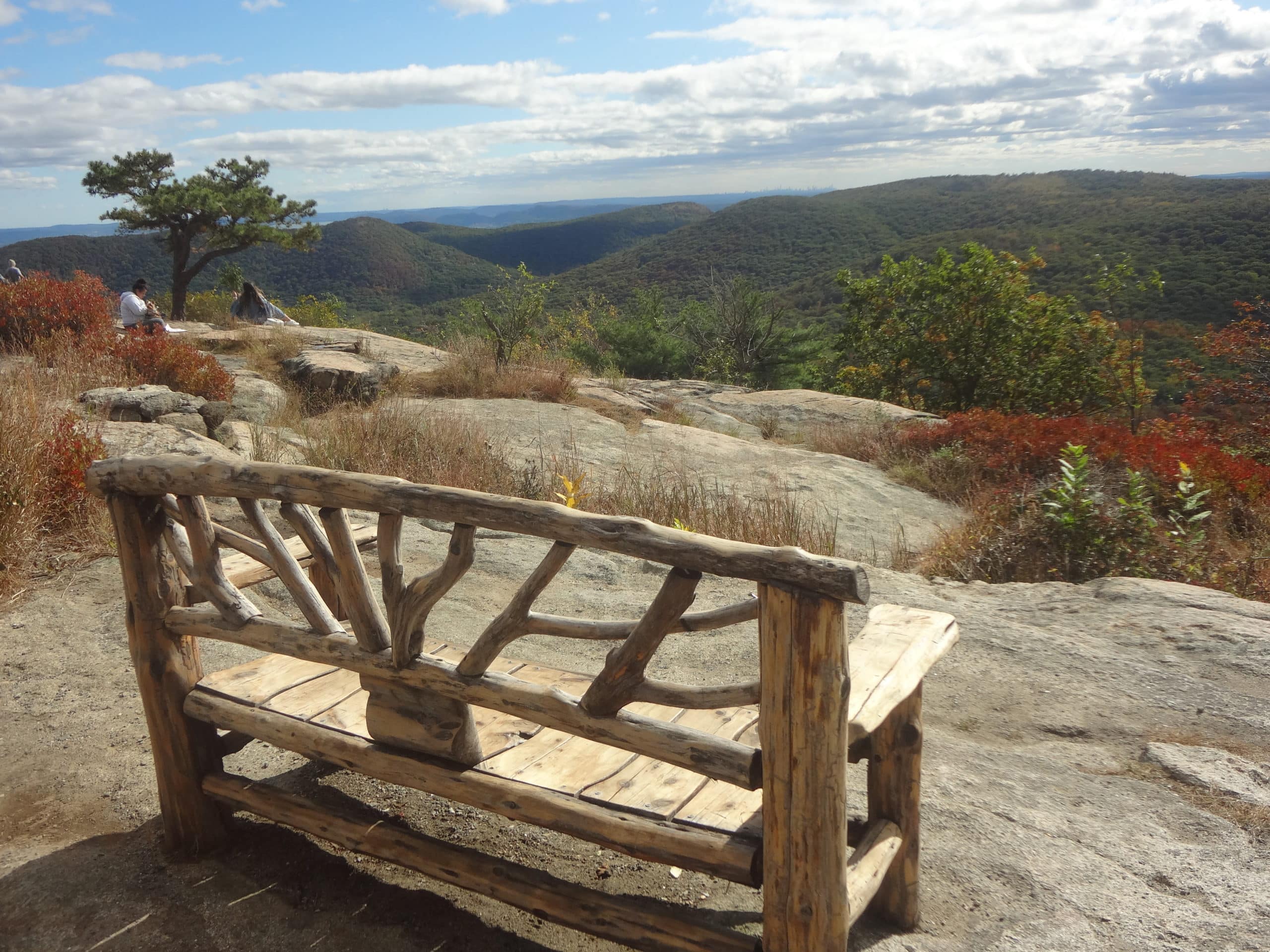 The Perkins Memorial Tower atop Bear Mountain affords spectacular views of the park, the Hudson Highlands and Harriman State Park. The Manhattan skyline can be seen from the top of the mountain when the weather is clear. There is an easy hike to take from the Perkins Memorial down to the lake. If you have two drivers and small children who cannot hike, one driver can drop the hikers off at Perkins Memorial and then drive to Bear Mountain Park and meet up there by the lake.
The Trailside Zoo located in the Bear Mountain State Park is not very large but spread out in the open. The zoo began as a bear den in 1926 and is currently the home of a wide variety of local injured or rehabilitating animals, including bears, otters, deer, bald eagles, and owls. The Reptile and Amphibian House has many species of fish, turtles, snakes and frogs. There is no charge for enjoying this mini zoo.
Beautiful scenic views of the Hudson River and Bear Mountain Bridge can be seen from an overlook area in the Trailside Zoo.
A beautiful indoor Merry-Go-Round on grounds features hand painted scenes of the park and 42 hand carved seats of native animals including black bear, wild turkey, deer, raccoon, skunk, Canada goose, fox, swan, bobcat, rabbit and more.
Perkins Memorial Address:
Perkins Memorial Drive
Stony Point, NY 10980
Bear Mountain State Park Address:
Palisades Parkway or Route 9W North
Bear Mountain, NY 10911
Phone Number:
(845) 786-2701
Hours:
Perkins Memorial Drive and Tower are open from April through late November, weather permitting.
Approximate Distance from:
Brooklyn Bridge: 1 hour, 15 minutes
Lakewood: 1 hour, 55 minutes
Monsey: 35 minutes
Website: https://parks.ny.gov/parks/13/details.aspx
---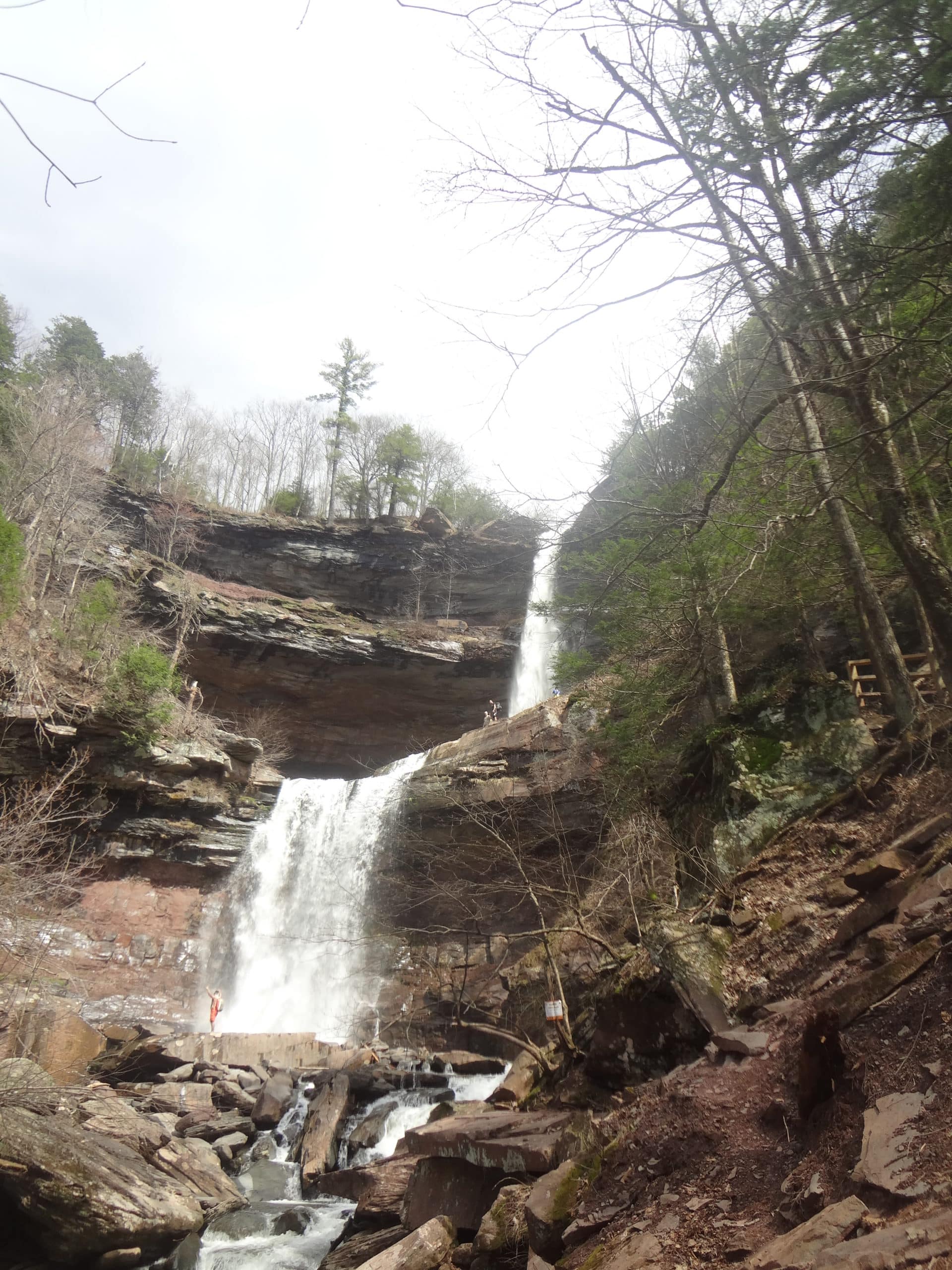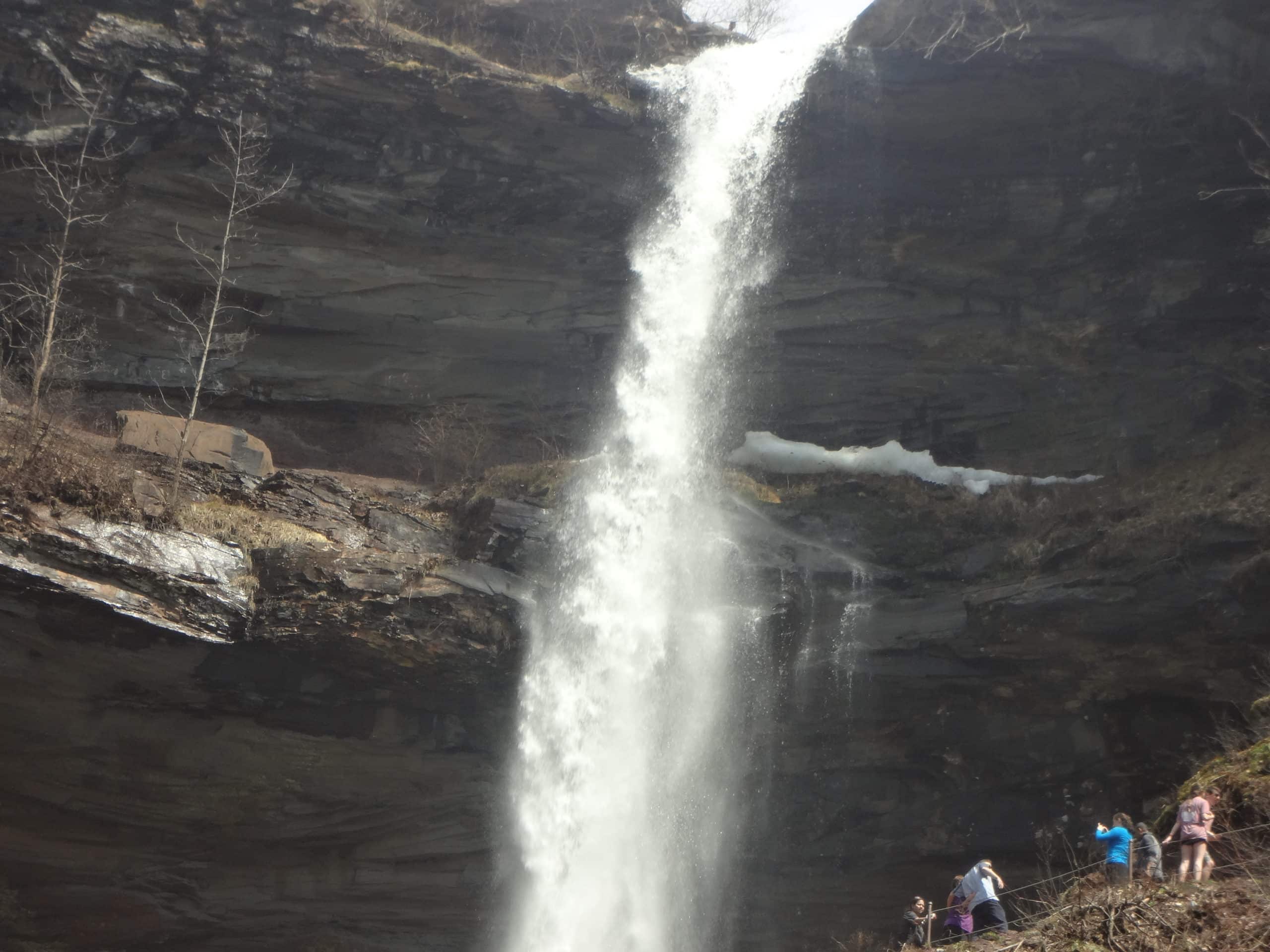 Kaaterskill Falls: Hunter, NY
A few years ago we went to Hunter Mountain and the surrounding area. We passed Bastion Falls and stopped there for a bit. We didn't have time to hike to Kaaterskill Falls. We finally made it back there last Pesach Chol Hamoed. I was not disappointed, it was as magnificent as I anticipated and then some. The waterfalls were full from the melted snow and recent rain.
There are multiple parking lots that have trails that lead to the Falls. We parked on Rte 23A, a five minute walk up the road from the trailhead at Bastian Falls. The moderate level half-mile uphill trail alongside a babbling brook leads to the bottom of the 260 foot, two tiered Kaaterskill Falls, one of the tallest waterfalls in New York.
After stopping for lunch, we continued up many stairs to the middle area of the Falls. We enjoyed a magnificent close-up view. The mist from the waterfall was cool and refreshing. We met many people who parked on top and were heading down. We climbed on and crossed over to the lookout above the Falls. There is a parking lot a couple of minutes' walk to the lookout. We were lucky to get a ride back down to our car so we did not have to hike back. (The car ride down took seven minutes.)
Address:
NY-23A,
Haines Falls, NY 12436
Hours:
Open 24 hours
Price:
Free
Approximate Distance from:
Brooklyn Bridge: 2 hours, 10 minutes
Lakewood: 2 hours, 40 minutes
Monsey: 1 hour, 30 minutes
Website: http://www.dec.ny.gov/lands/50755.html
---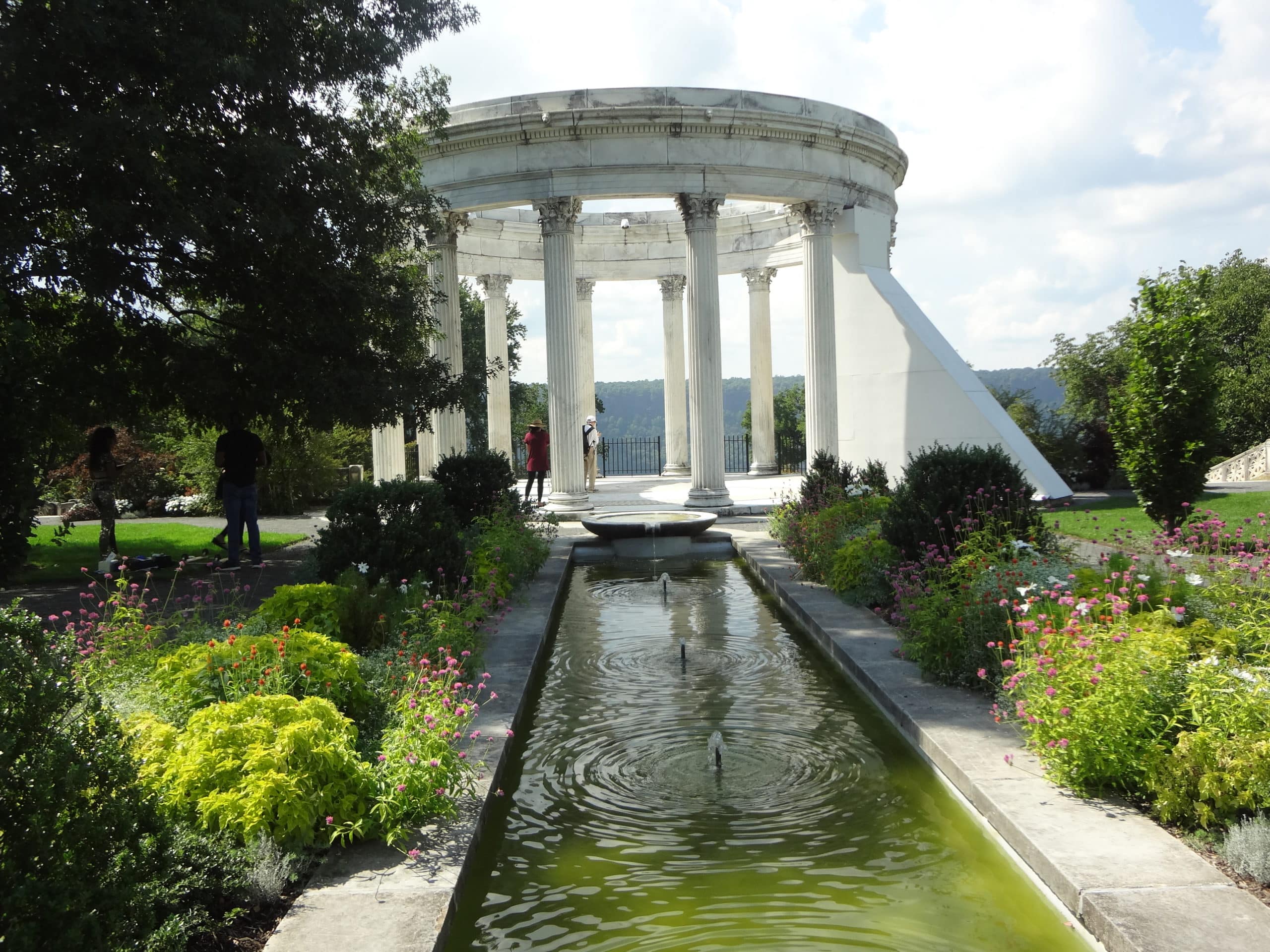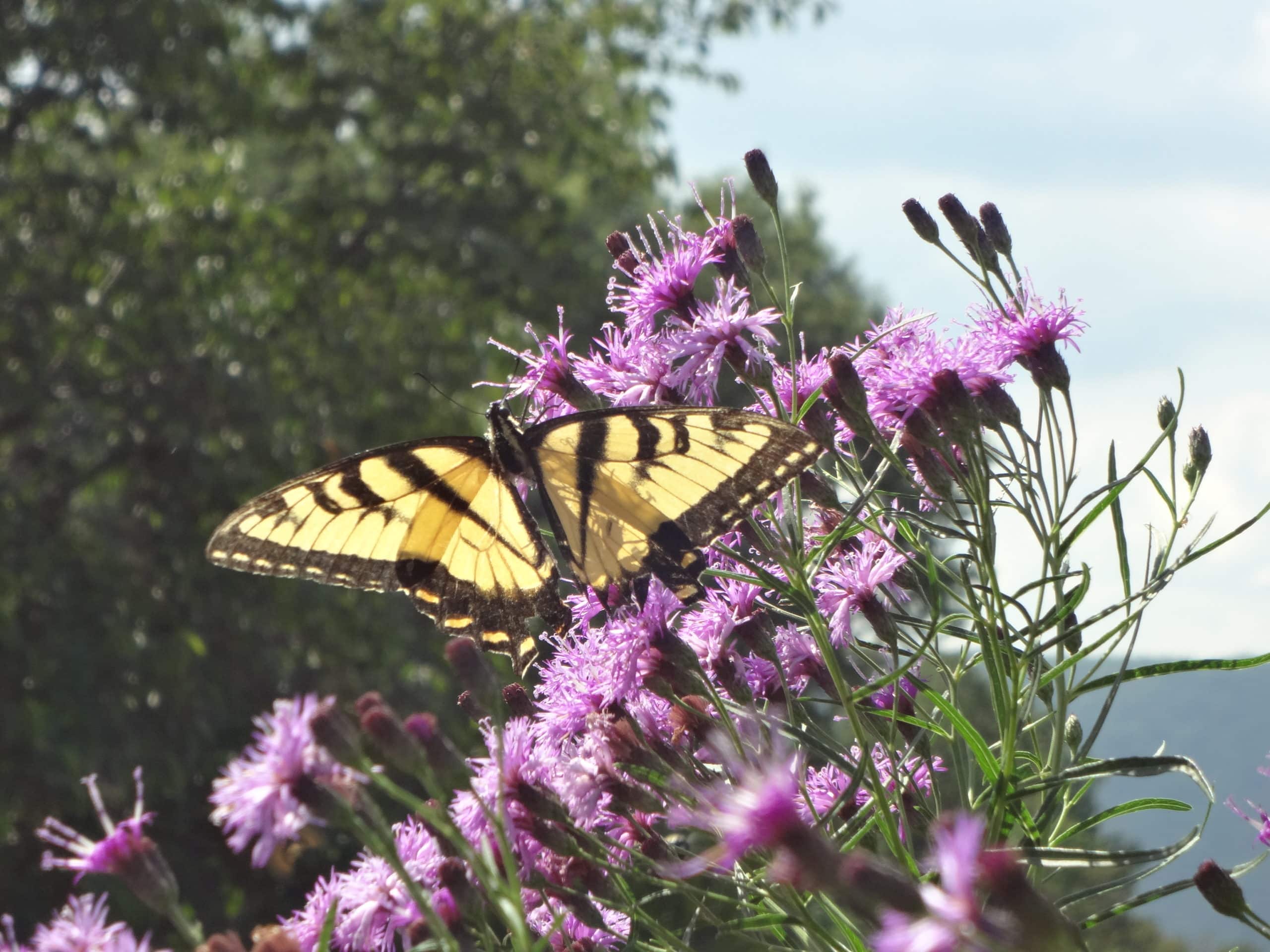 Untemeyer Gardens Conservatory: Yonkers NY
I couldn't believe that there is no entrance fee at the Untemeyer Garden. It is definitely one of the more hidden gems. The beauty and design of the garden exceeded my expectations. The restoration of the garden began in 2010 under the jurisdiction of the Untemeyer Gardens Conservatory. Before 2010 the place was overgrown and barren. The garden property is currently 43 acres, although most of it is undeveloped.
Visiting the garden is not very tiring. The formal gardens don't span a very large area but each of the three developed areas are magnificent in their own right. The walled garden is a Persian style garden with flowers and canal interspersed with Greek architecture, and intricate mosaic panels. Leading from the Walled Garden is the Vista with 135 steps down which leads to ancient Roman columns and panoramic views of the Hudson River. The Temple of Love is the third developed area. Through a wooded area there is a path that leads from the Vista to the Magnificent Temple of Love. The Temple of Love is a naturalistic rock outcropping with cantilevered terraces, winding steps and water falls cascading down. Atop the waterfalls there is a terrace that offers beautiful views of the waterfall and the surrounding areas. I'm not sure what flowers will be in bloom Pesach time but a walk on the beautiful grounds is enjoyable in any case.
Address:
945 North Broadway
Yonkers NY 10701
Phone Number:
914-613-4502
Hours:
Untermyer Park and Gardens opens at 7am, and closes 45 minutes before sunset every day. Except during the Grand Holiday Illumination when the Walled Garden is open until 8pm.
During the winter, in icy conditions, the gardens are closed.
Price:
free
Approximate Distance from:
Brooklyn Bridge: 45 minutes
Lakewood: 1 hour, 40 minutes
Monsey: 35 minutes
Website: http://www.untermyergardens.org
---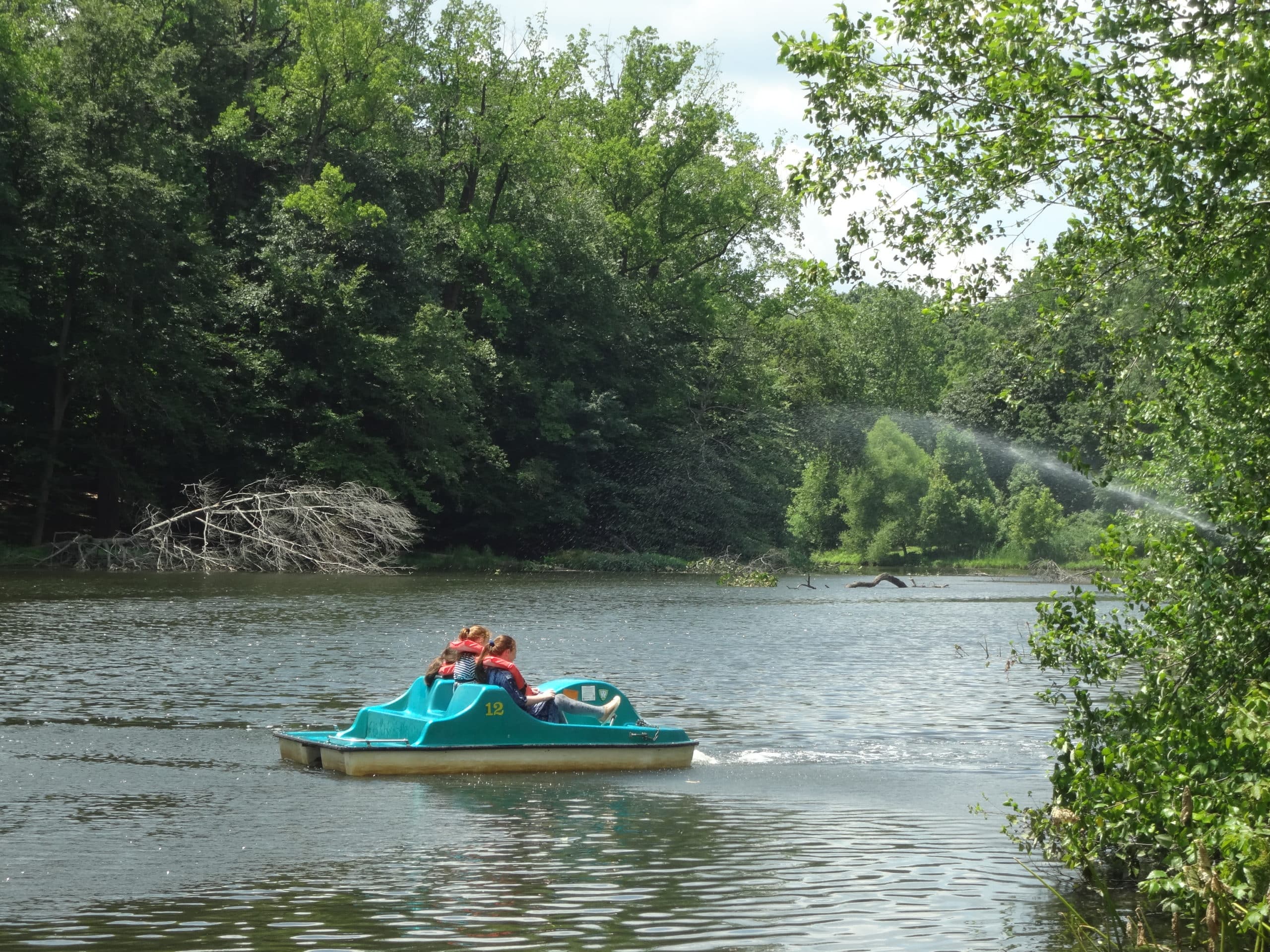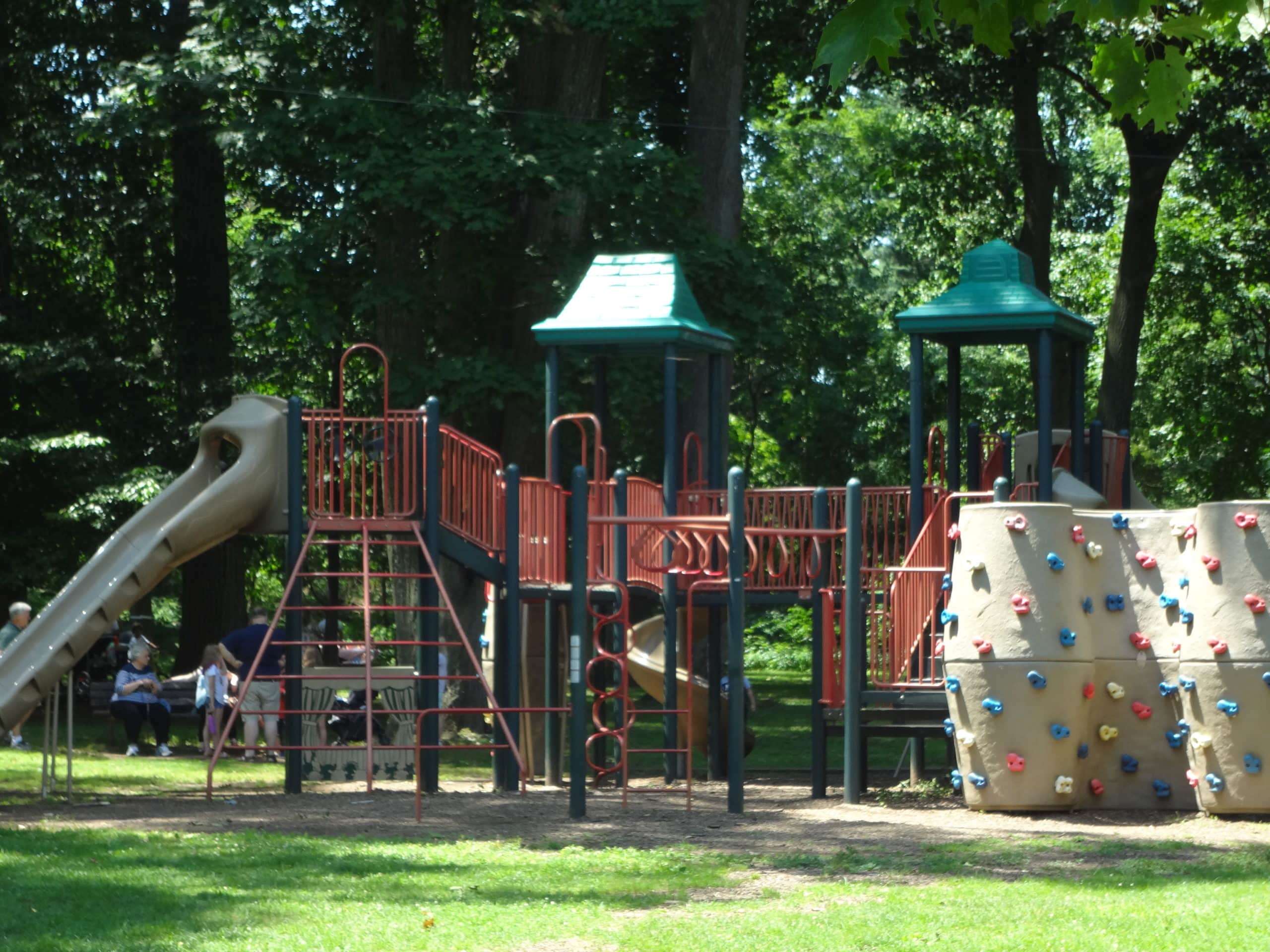 Echo Lake Park and Paddle Boating: Mountainside, NJ
As long as everyone wears life vests, children are allowed to paddle the boats on their own, adult accompaniment is not necessary. When I heard about Echo Lake Park, I was happy to learn that they only charge $10 per paddle boat which holds up to four people. The lake is on the small side and paddle boats are the only type of boats for rent. There are plenty of benches and picnic tables near the water. There are also shaded picnic tables under the roof adjacent to the café.
Right across the street from the boat rental is the playground. There are lots of picnic tables in the shade and some grill stations. I loved the park and lake which included activities that are great for all ages. They usually open at the beginning of April, just in time for Chol Hamoed.
Address:
Park Drive
Mountainside, NJ 07092
Phone Number:
(908) 249-8408
Hours:
From April 1 weather permitting.
Sunday: 11AM–7PM
Monday-Friday: 12–6PM
Price:
$10 per hour-paddle boat rentals
Approximate Distance from:
Brooklyn Bridge: 40 minutes
Lakewood: 1 hour
Monsey: 50 minutes
Website: http://ucnj.org/parks-recreation/pedal-boating/
---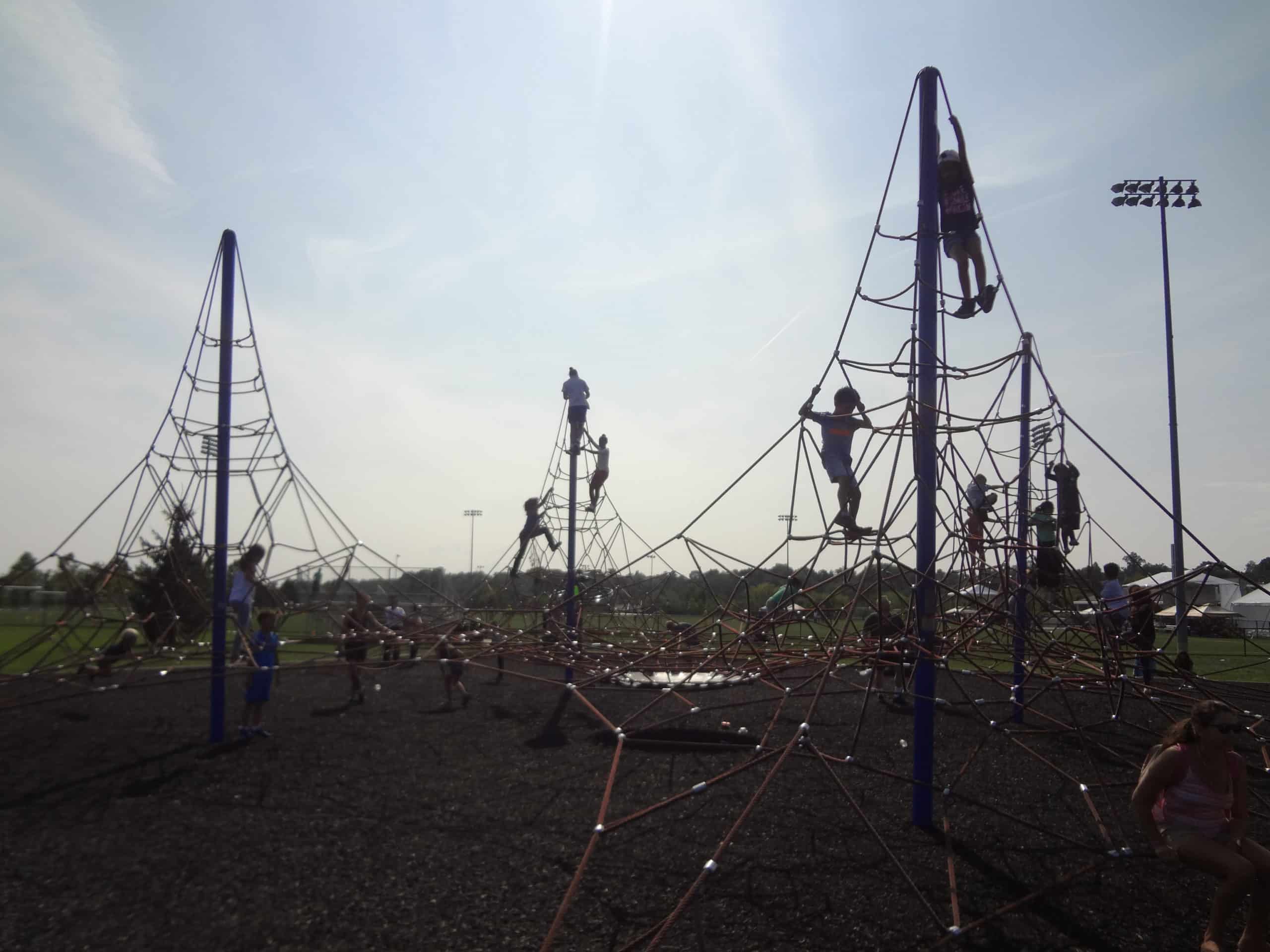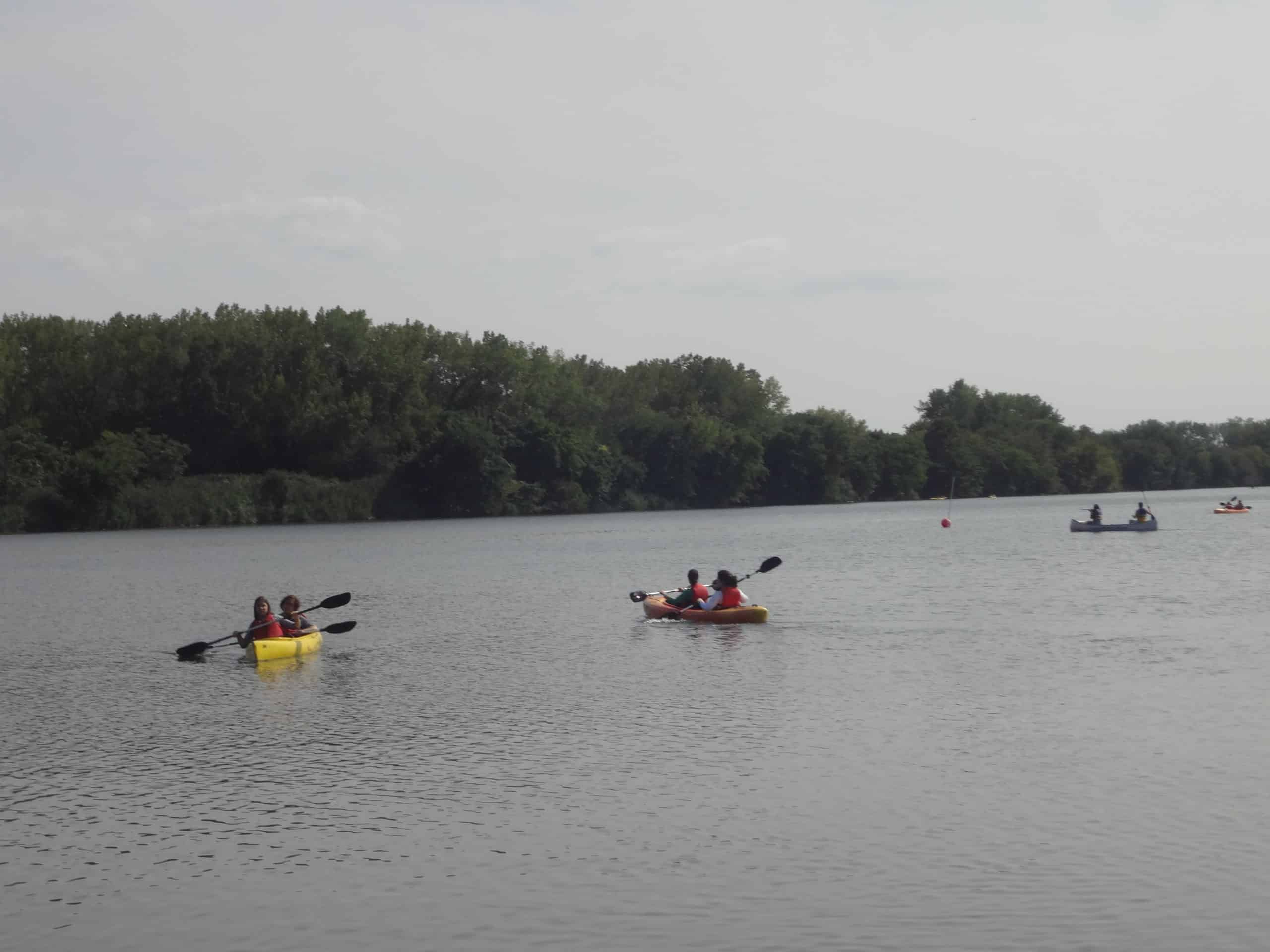 Overpeck County Park: Leonia, NJ
Overpeck County Park is very well located and is a great place for families to meet up (during regular times). It is conveniently located not too far from Brooklyn, Lakewood and Monsey. The 805 acre park is enjoyable for all ages. The park features a huge playground with activities catering to a variety of ages. There is a large climbing area, a toddler climbing area, swings, a monkey bar area and the biggest attraction, the four connected 15 foot rope climbing structures with a small trampoline in the center. There are large grassy areas, sports fields as well as picnic tables. There is also a scenic walking or biking path near the playground and alongside the Overpeck Creek, which is actually a large body of water which has a kayak rental place during the summer months.
Address:
50 Fort Lee Rd
Leonia, NJ 07605

Park Hours:
7 a.m.-10 p.m.
Price:
$15 per paddler for up to 2 hours.
Approximate Distance from:
Brooklyn Bridge: 30 minutes
Lakewood: 1 hour, 5 minutes
Monsey: 35 minutes
Website: co.bergen.nj.us
————-
Compiled and Photographed By: Sarah Einhorn. Click here for more posts from Sarah