All you need is a disposable pan and 9 minutes in the oven…and you have perfect peanut chews (and no pot to clean!)!
When we saw this on Chaya Sara's page, we knew it was totally up our alley; perfect for the 9×13 series! So we asked Chaya Sara if she would share her cool peanut chews technique with all of you. Here it is! -BCP


Here's an easy recipe that can be made on Yom Tov, for last-minute company, or for a last-minute Simcha. It's not the recipe that drew me to it, but rather the method! Multi-task away!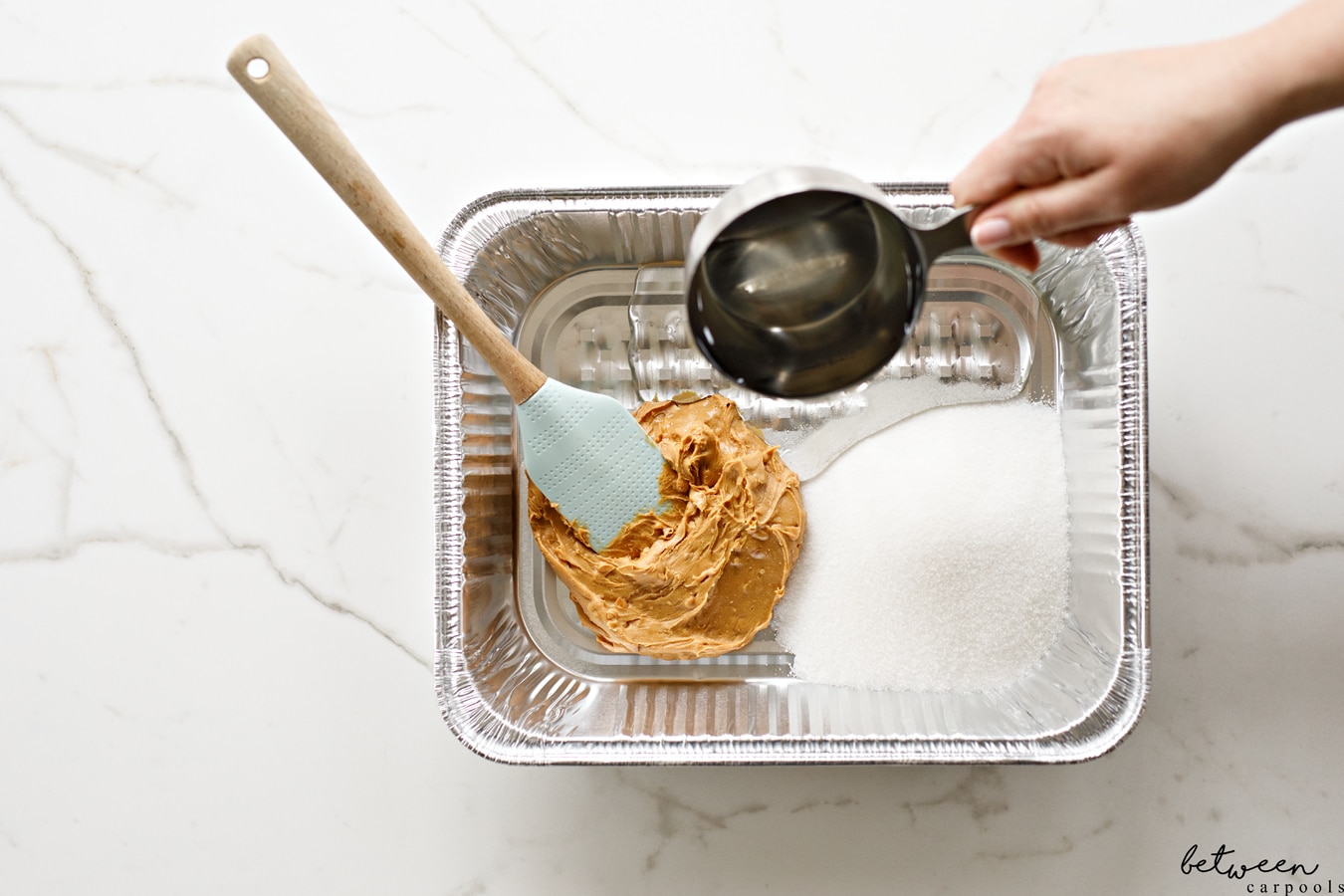 First, just throw the first three ingredients into your pan.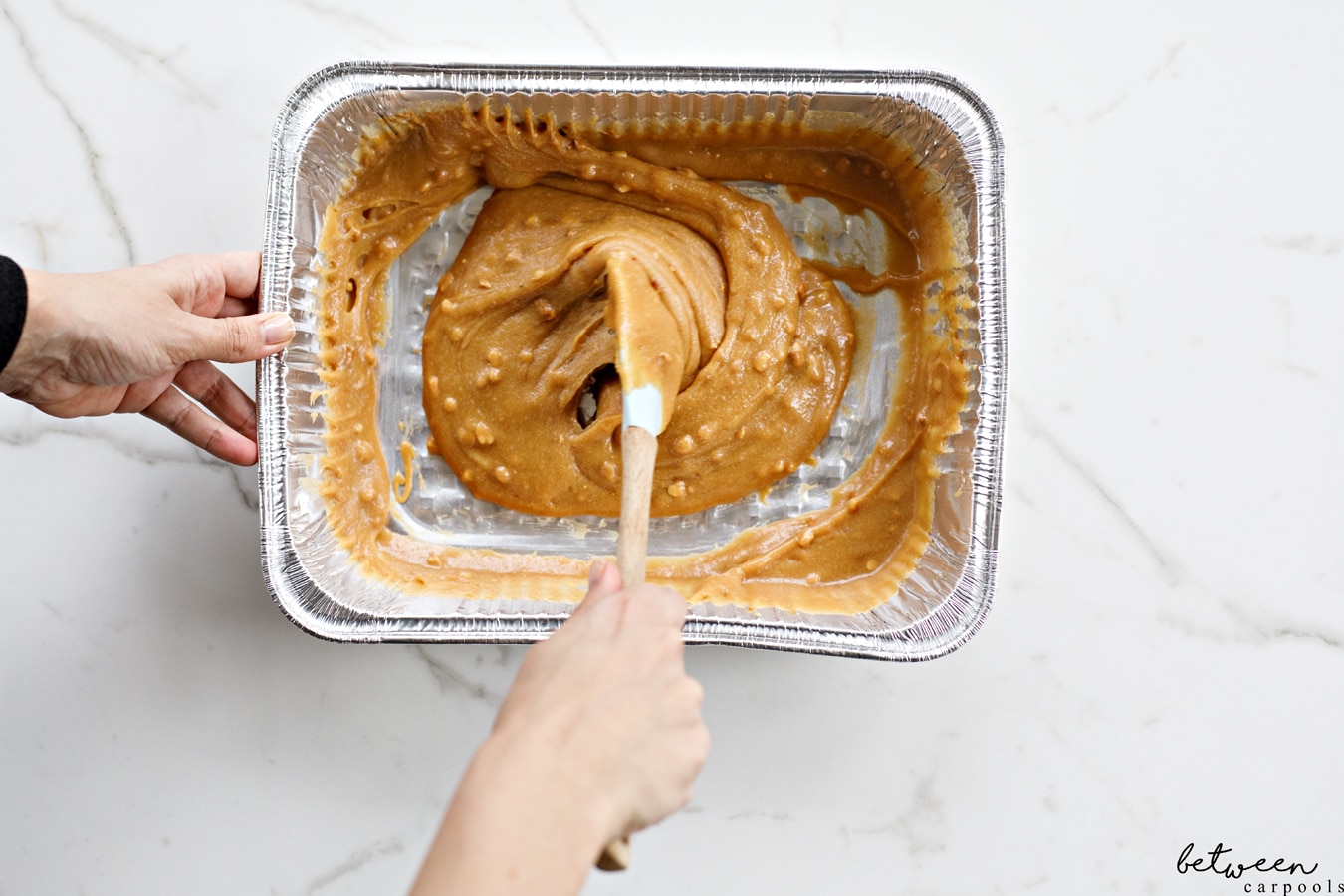 After five minutes in the oven, you'll be able to stir them.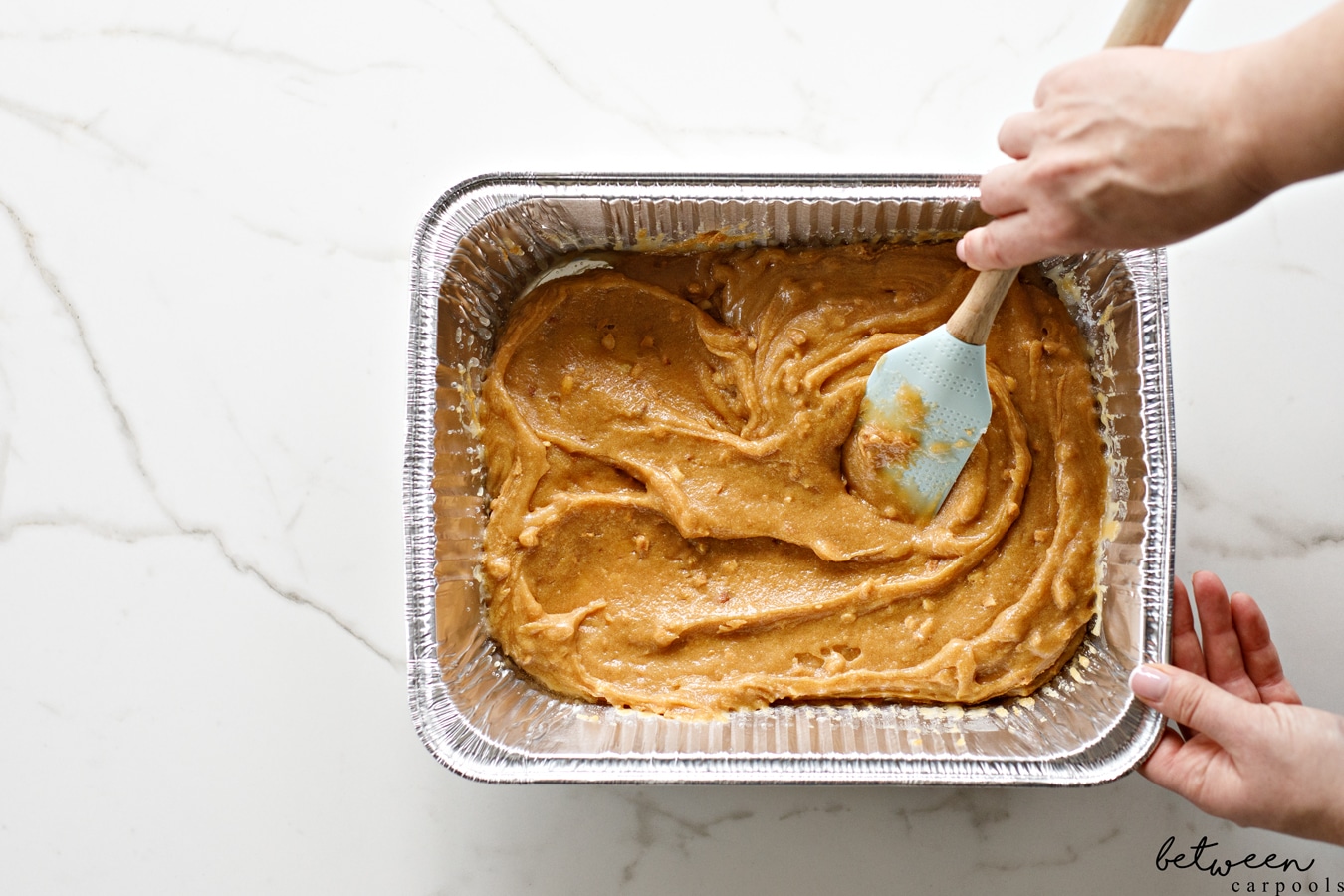 Pop 'em back in the oven for 2 more minutes.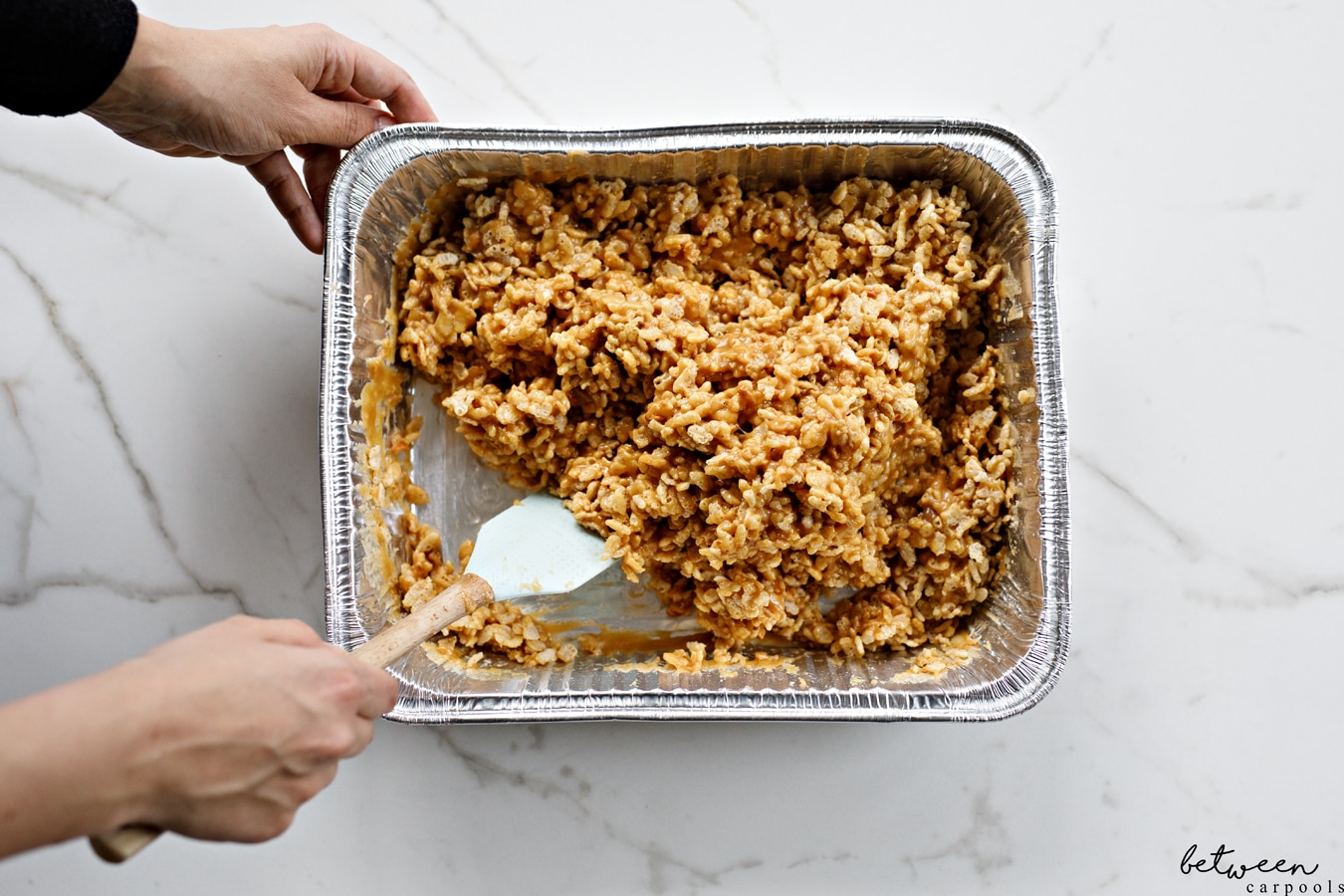 Now you can add the Rice Krispies! 
Once they're all added in, flatten out the top (this is easiest using a spoon sprayed with cooking spray).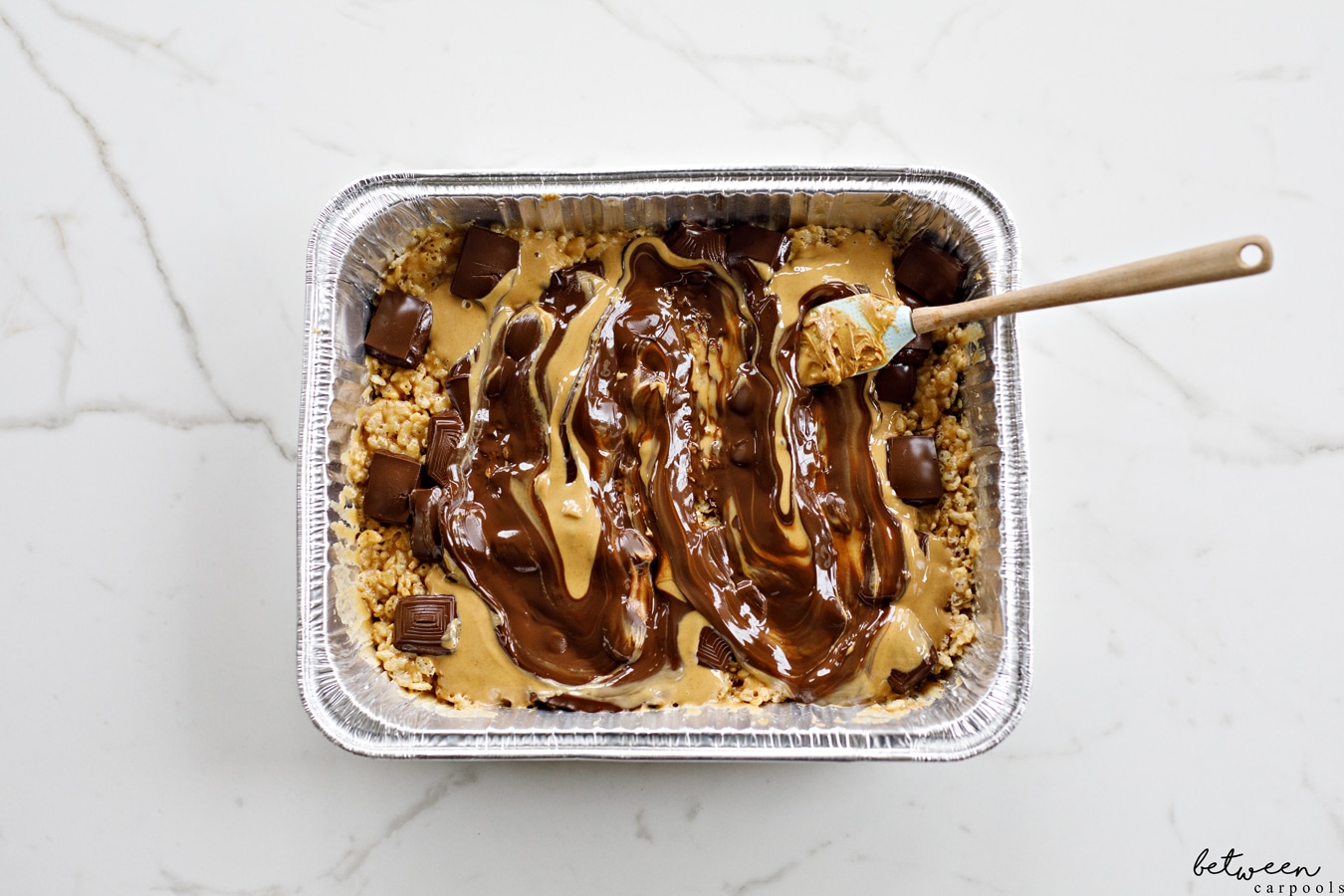 It's also easy to add the perfect smooth topping: Just top the peanut chews with the chocolate and peanut butter and put it back in the oven!
Two minutes later, mix and spread until smooth.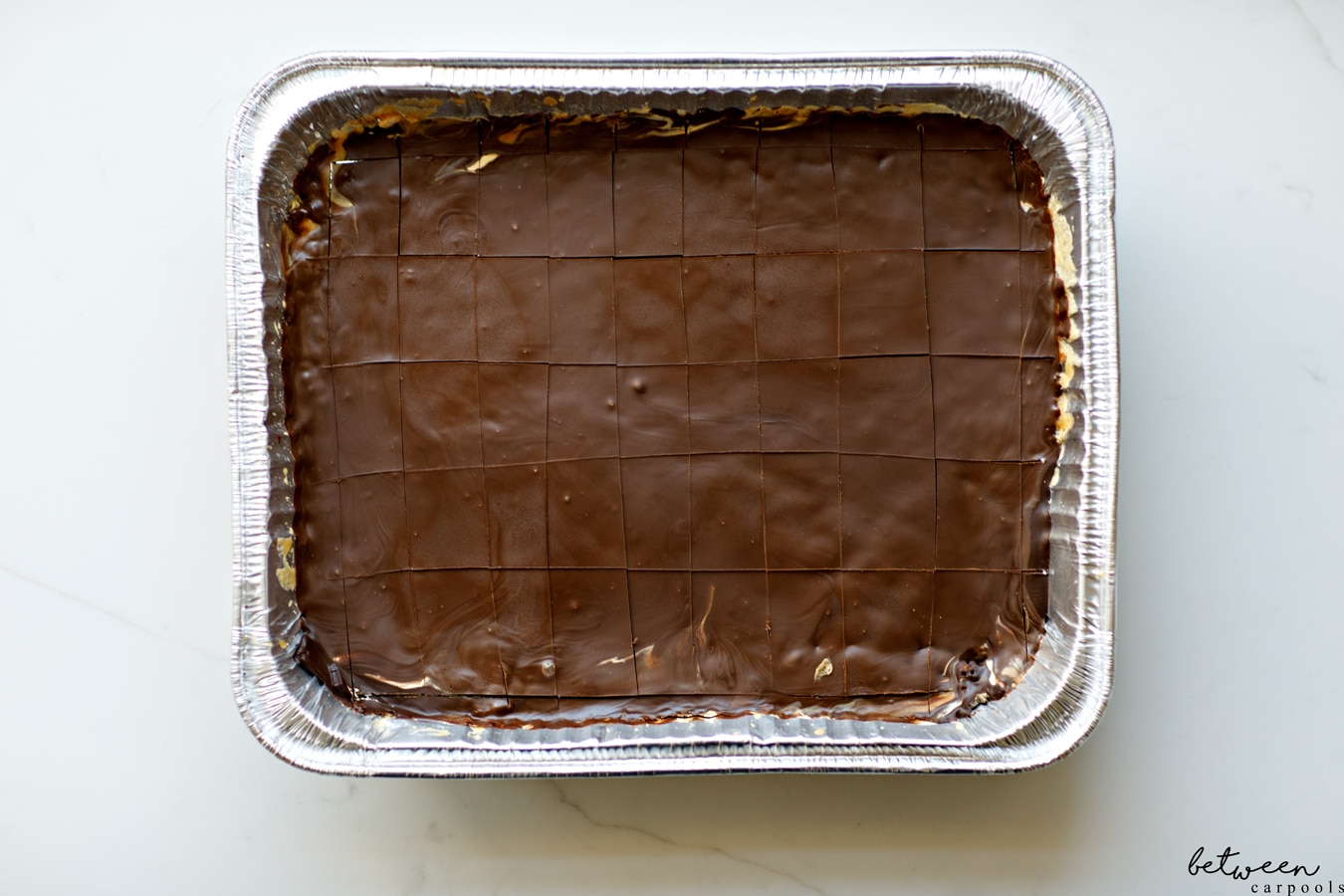 Be sure to slice your peanut chews before freezing (or they'll be too hard later!)

Oven Peanut Chews
Ingredients
1 cup peanut butter (we prefer crunchy!!)
1 cup sugar
1 cup corn syrup
5 cups Rice Krispies
Topping:
12 oz semi-sweet chocolate, chopped (or in cubes)
½ cup peanut butter
Instructions
Preheat the oven to 350°F.
Place the peanut butter, sugar and corn syrup into a 9x13, give it a quick stir and put it into the oven for 5 minutes.
At this point it should be mostly melted. Remove from the oven and stir again, making sure to get the corners well. Then put back into the oven for another 2 minutes.
Take the pan out of the oven. Stir well and add the Rice Krispies while stirring. Coat a large spoon with nonstick cooking spray to flatten out the top (you can also use a gloved hand).
To top it off, place chocolate and dot the peanut butter on the top. Place in the oven for 2 minute or until chocolate is soft enough to spread. Smear and let cool.
*Peanut chews can be frozen once sliced*