Have a cozy night at home that your kids will remember with these fun pajama party activities.
As a homebody, I love the cold and coziness of the snow season.
For one, I get to do my hibernation thing without it being frowned upon. It also definitely helps that some of my best childhood memories were created on snow days and that is something I am working on giving over to my kids.
It is no wonder then, that when thinking of this year's hypothetical winter bucket list I knew I had to include some sort of pajama activity.
Here, the kids felt super proud creating their own pajama art and took in the rare occasion of Mom actually rejoicing in them coloring on their clothing. Oh, and when pajamas and parties harmonize into one amazing pajama night party this world suddenly turns into a cozier, more beautiful place to be in.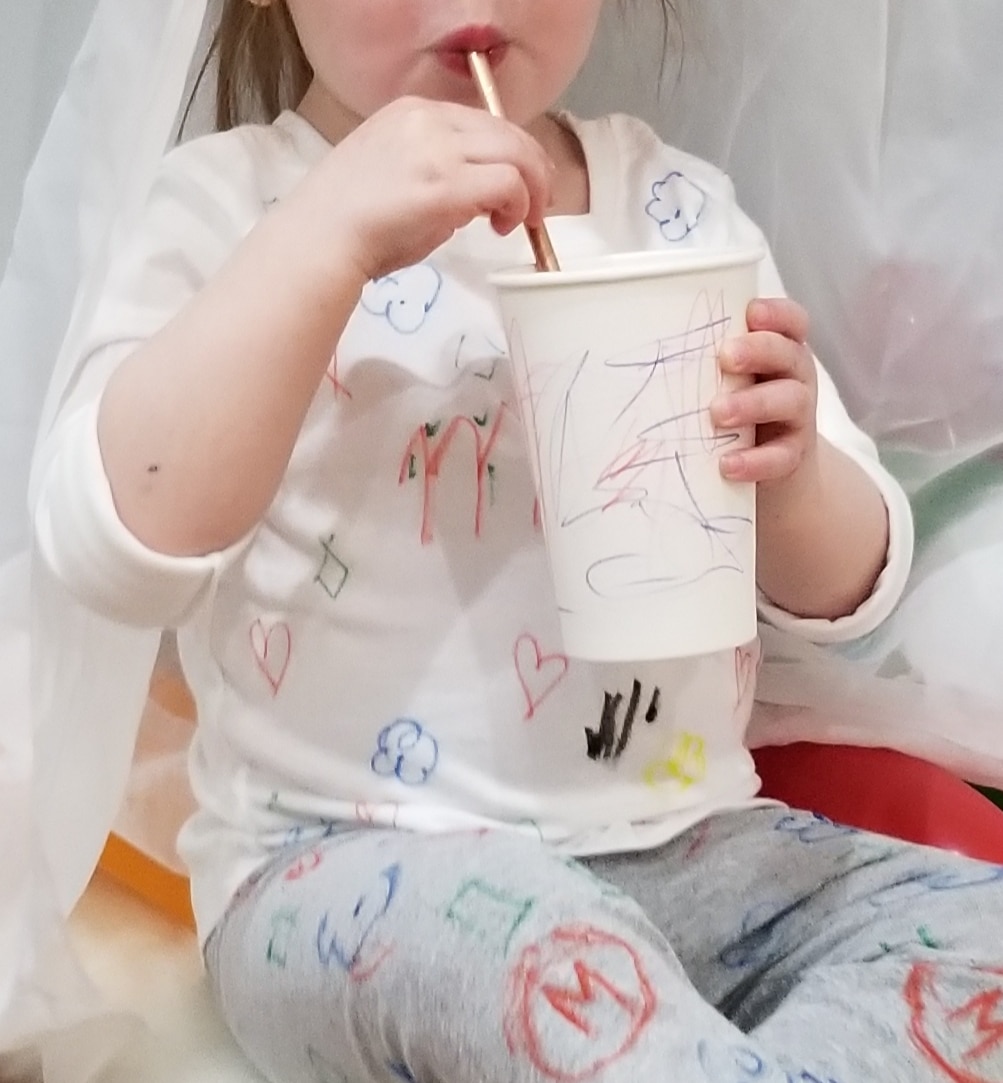 First, we lined the table with some paper so that we don't get fabric marker all over it. Actually―that was the second step. First, there was a 12-hour hyping session where we talked about the amazingness that will be said Pajama Party.
Alright. Once the hyping period and lined table steps were covered, we moved on to the actual coloring activity.
Make sure that your kids are wearing something to protect their clothing since you will be working with fabric markers.
Here are the supplies I used:
White T-Shirts
Grey Leggings (smaller sizes over here)
Fabric Markers
(Feel free to check out your local Walmart or Target for other sizes. I got basic tees for both my son and daughter, but I like getting leggings from the girls' section for the boys' sets as well.)
The great thing about this project is that there are literally no instructions to follow. I gave each child their set of pajamas and let them lead the project. They absolutely loved it! They loved the freedom to create whatever they wished and I enjoyed the freedom of not being involved with the hand over hand process while drinking some warm tea as the kids and I calmly conversed.  
Once we were done with the pajama part, we moved on to the Popcorn and Hot Cocoa Party part of the activity.
We brought out the crayons and they each received:
a popcorn box
and a paper coffee cup (a great find off of this Between Carpools post)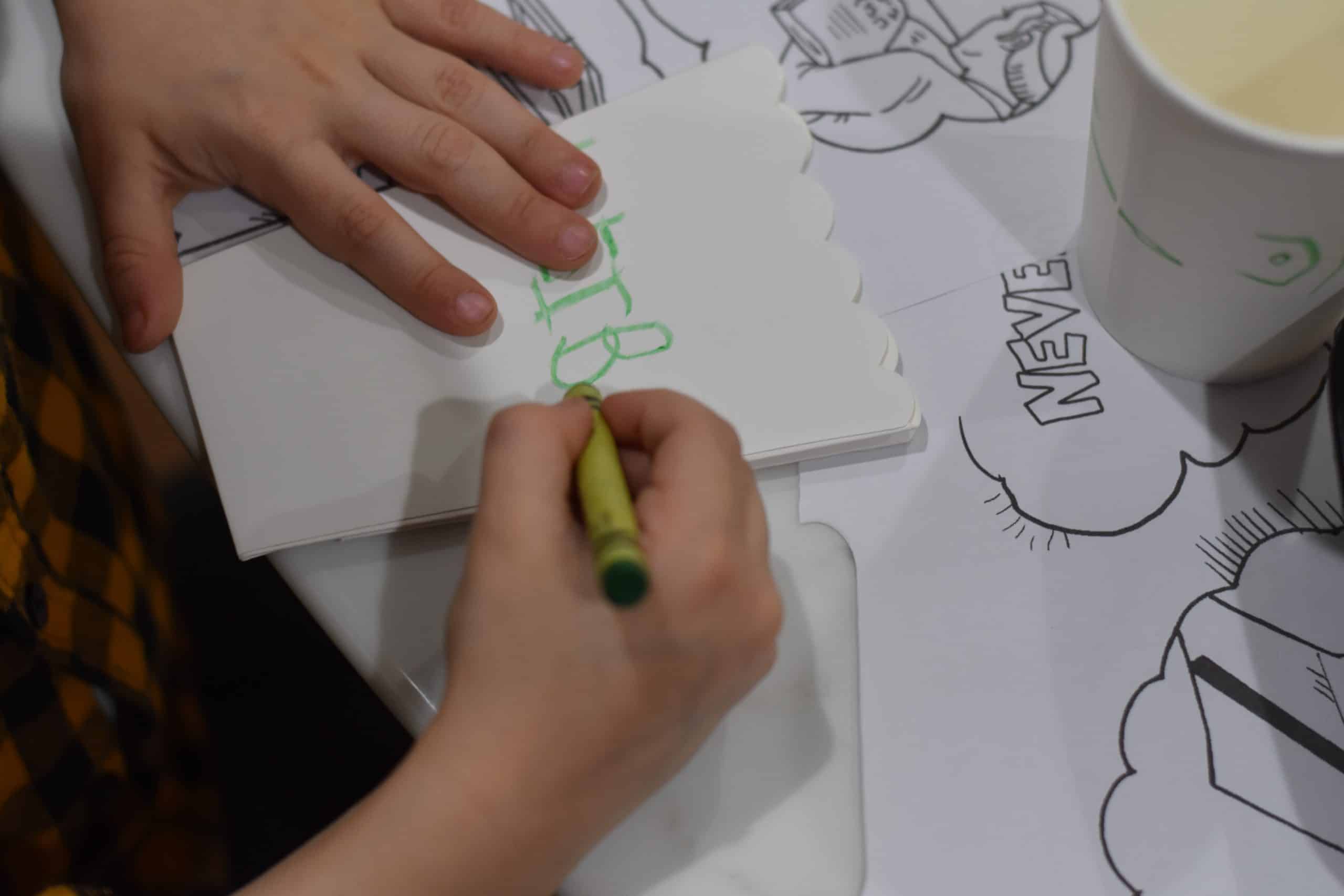 The kids got to decorate/color their party supplies and were excited to use them after the bath. The best part? There was no need for Mama's―ahemm―motivational pep talks to get the kids to start their bedtime routine that night.
It was a magical cozy winter night. For all of us.
(PS. The kids were so proud after completing their own Pajama sets; that they later decorated 2 more tees for Totty and Mommy)