Here it's the small things, that make all the difference.
When Shiffy showed up with some baguettes and fresh rosemary sprigs to add some pizzazz to the barbecue we showed you last night, we knew things were gonna be delicious.
Then, we found out, things were going to be delicious, pretty, and easy!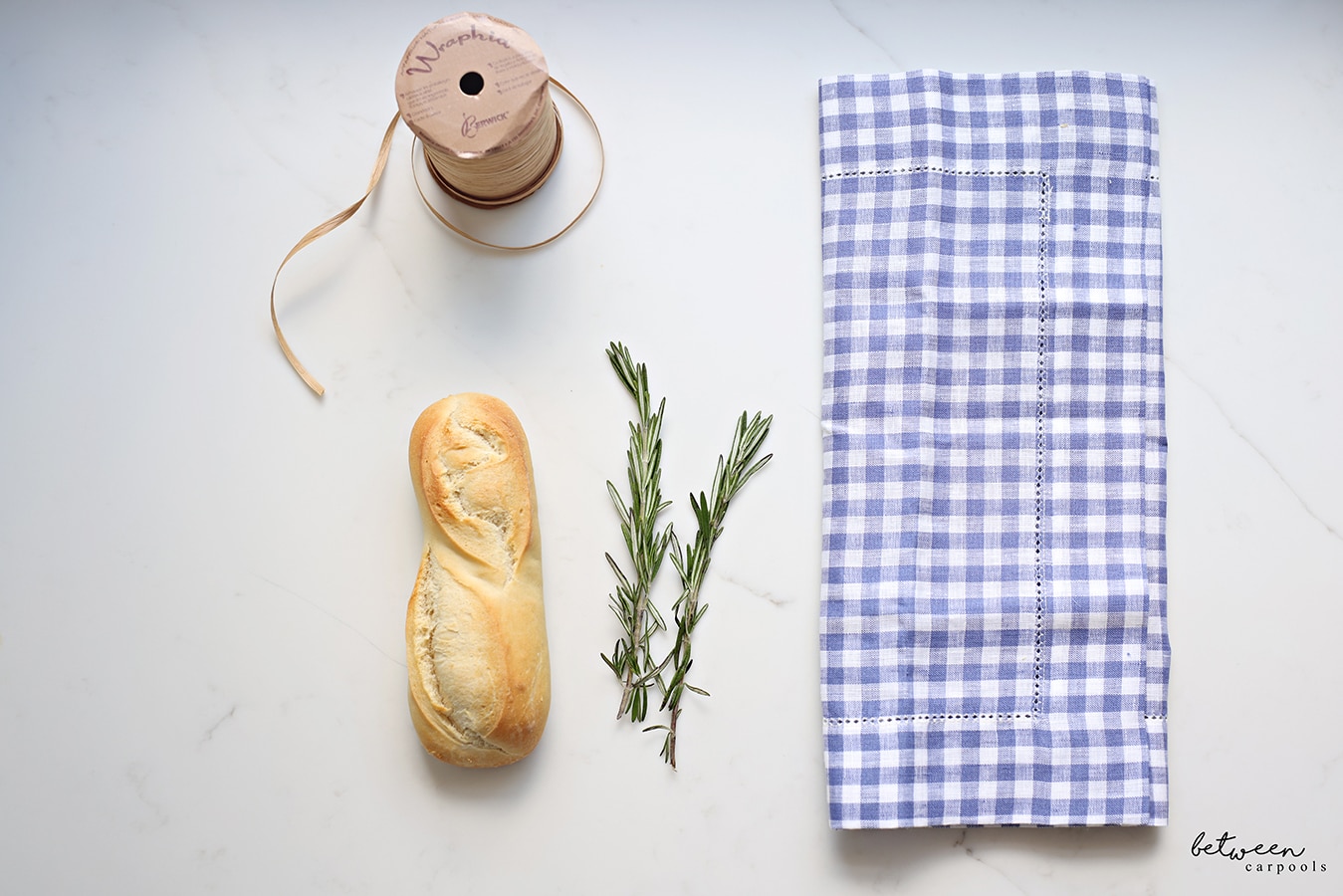 All you need for this pretty baguette presentation:
A mini baguette
Pretty napkins such as these here. (The napkins used are made by Sferra, but they are an old style that is no longer available).
Wraphia or Twine
Fresh rosemary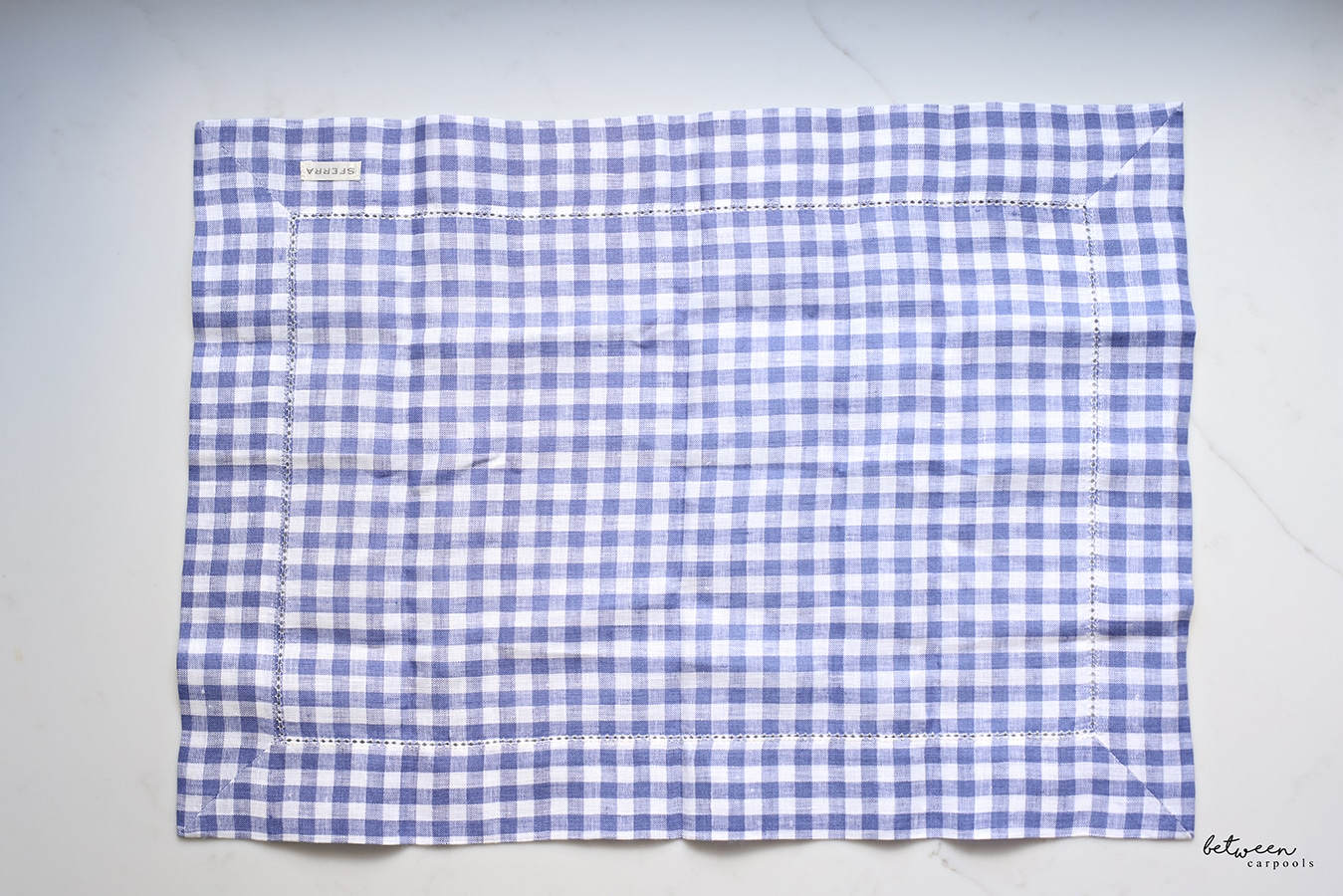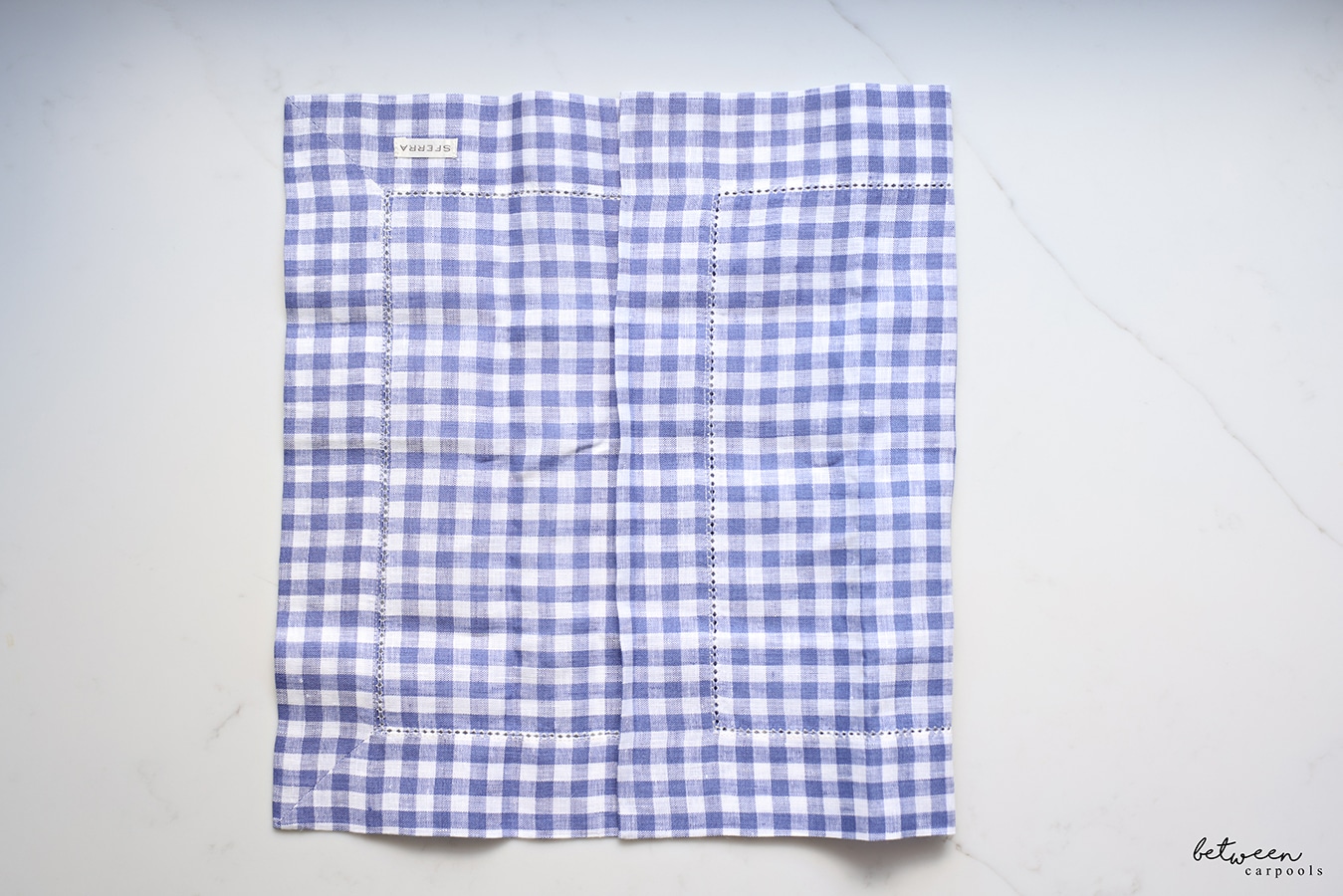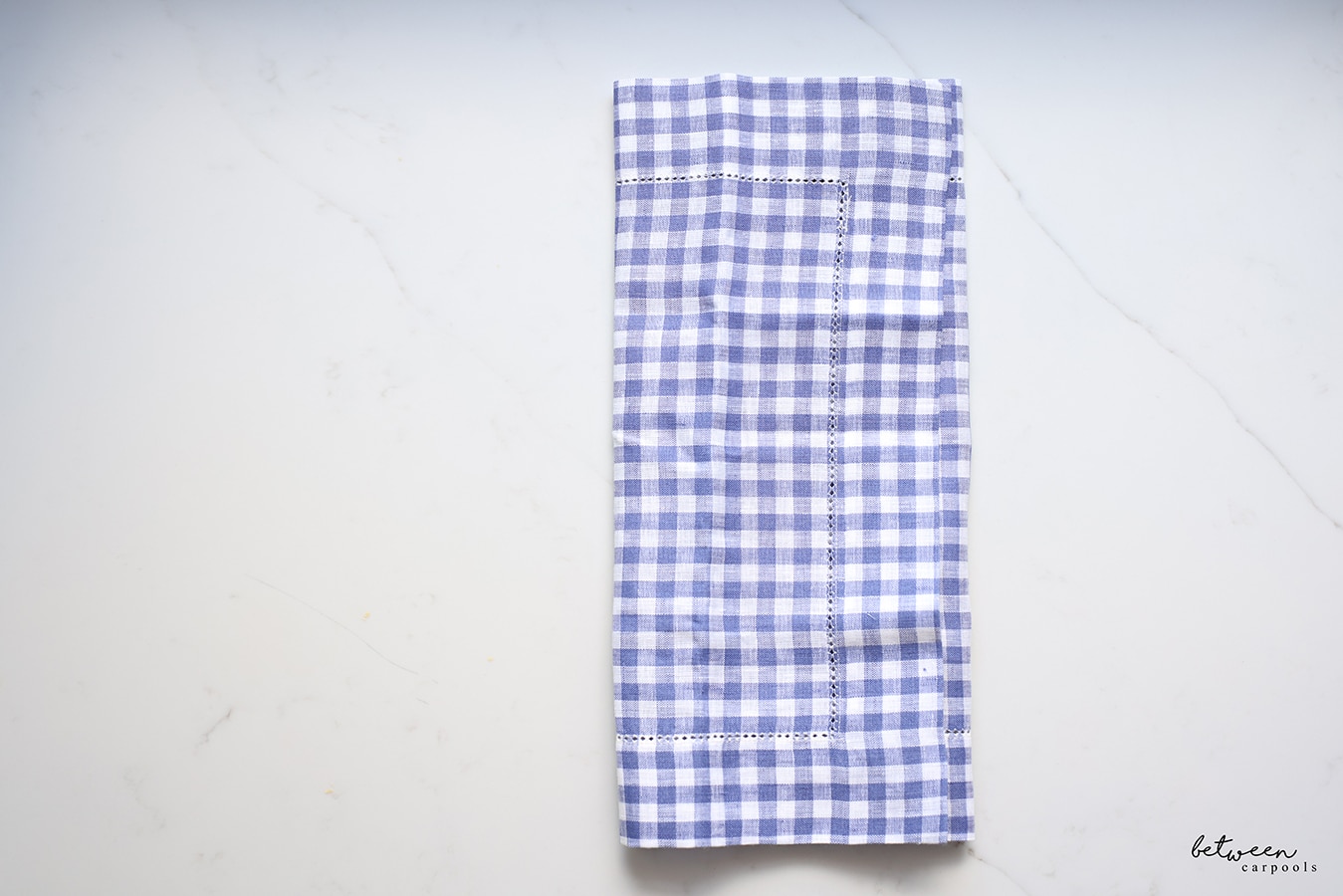 Start by measuring the folded napkin, figuring out a way that will let the baguette peek out once wrapped.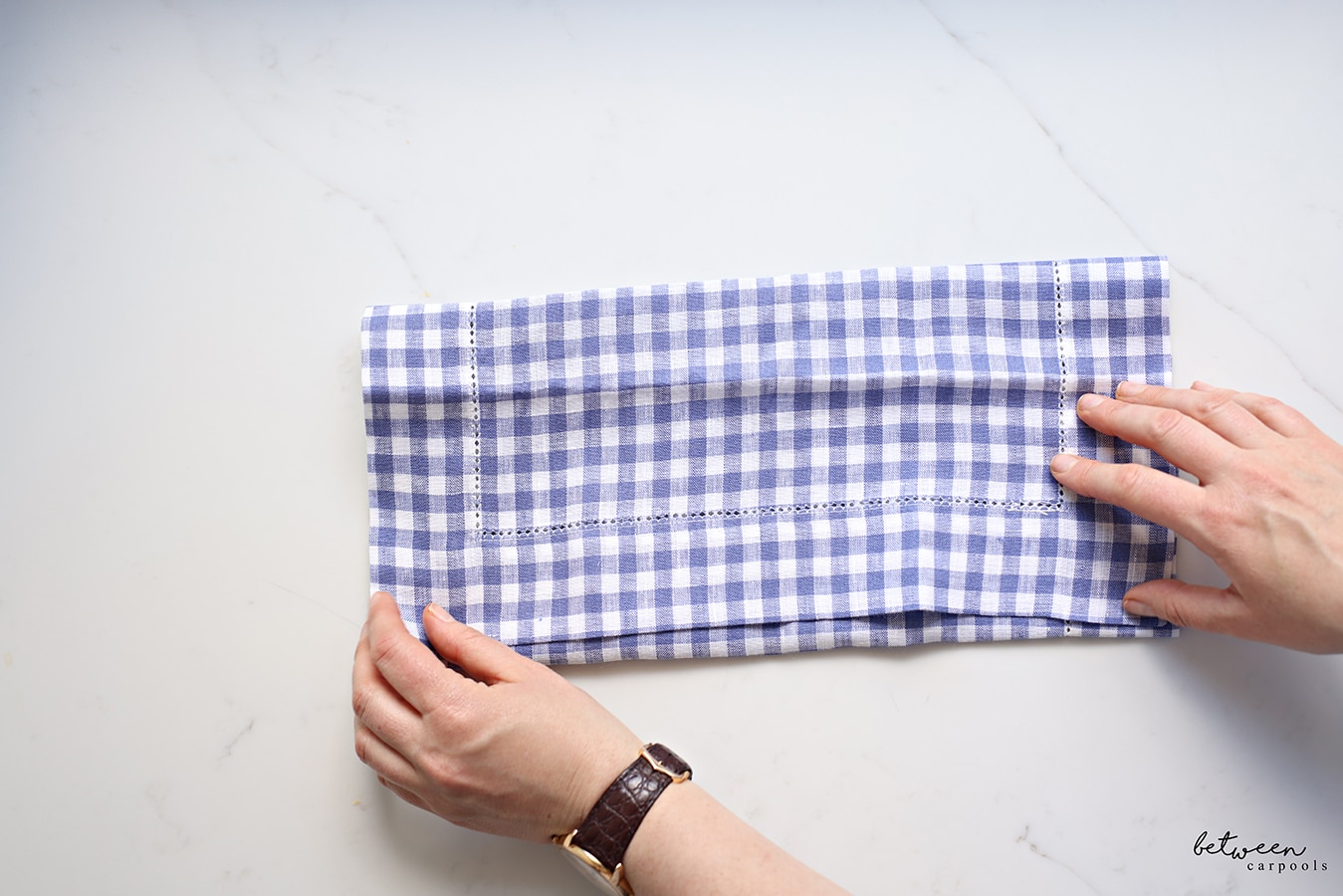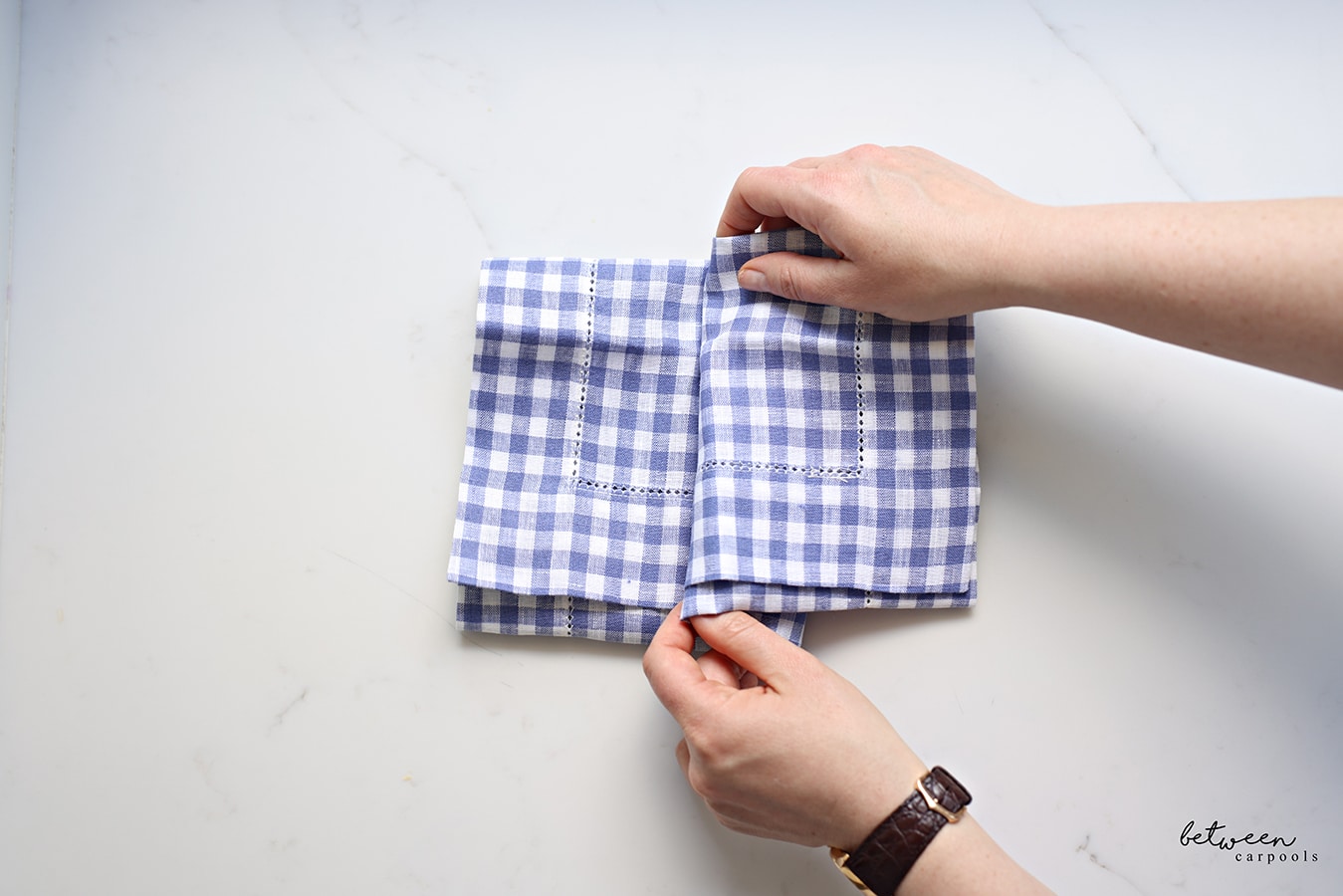 You want to be able to see some of the bread. You might need to fold the napkin underneath a bit, as shown here, to make sure it's a bit smaller.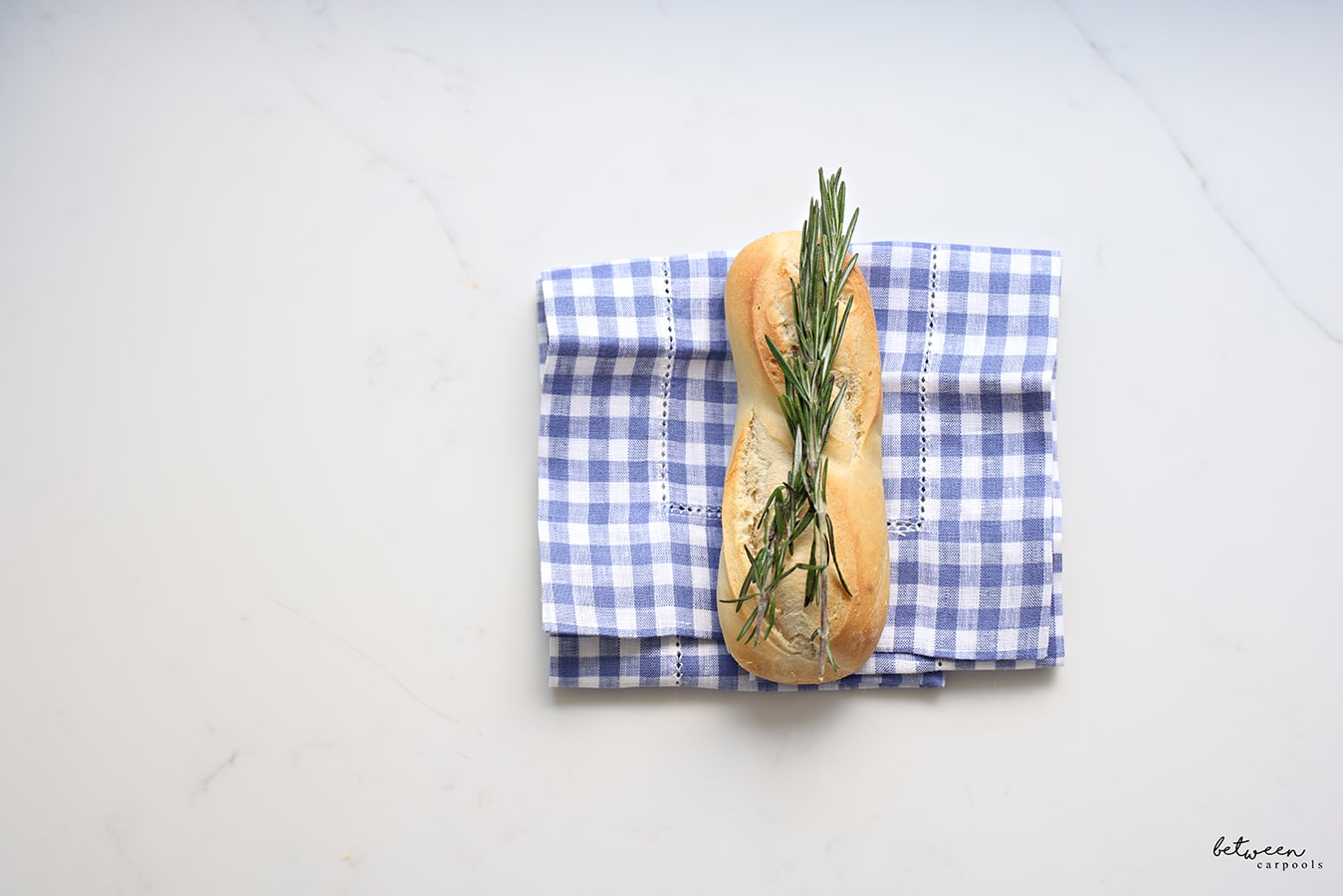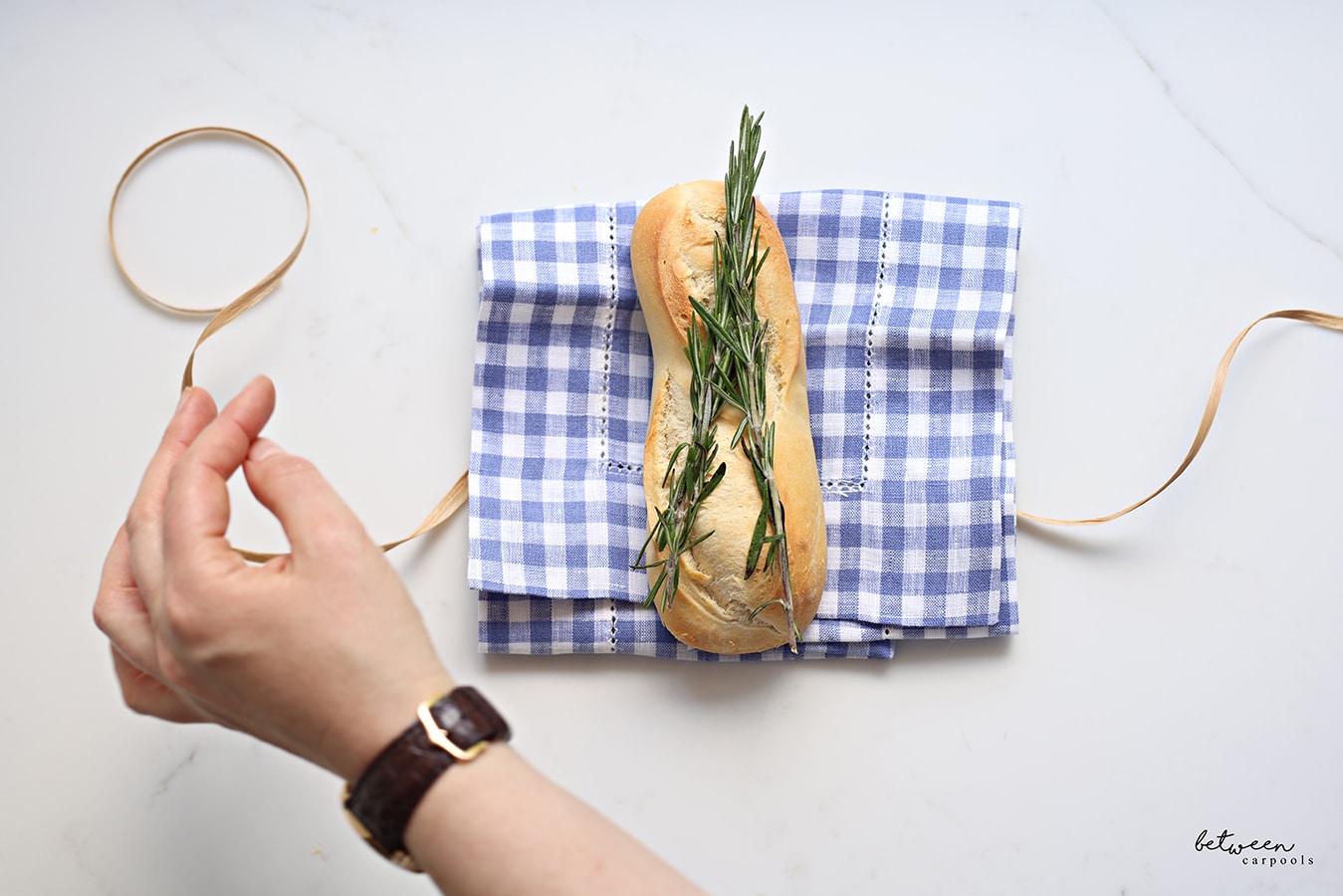 Then, cut a piece of twine and slide it underneath the napkin.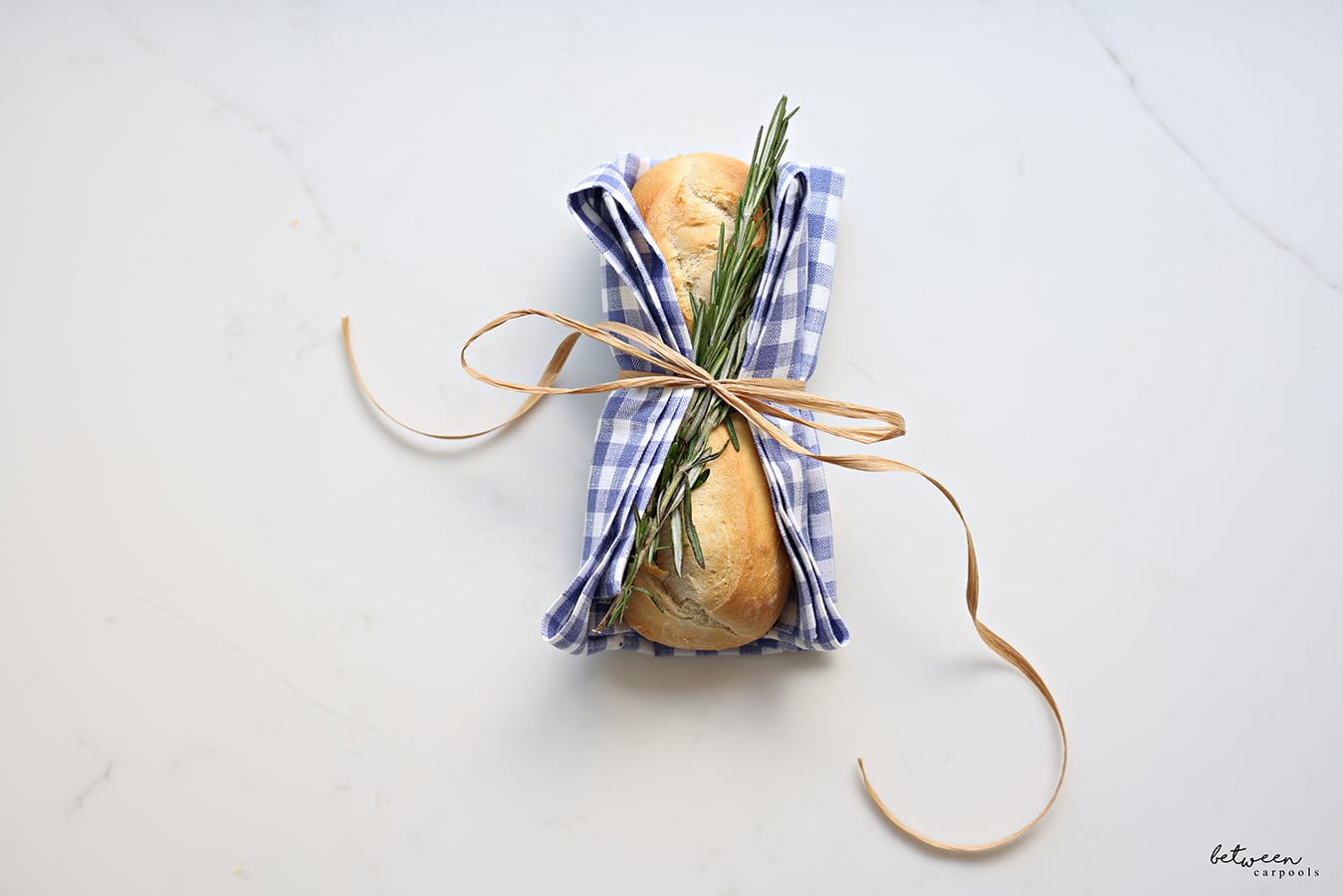 Place baguette, top with a sprig of rosemary, and tie it all together. See? Simple as that.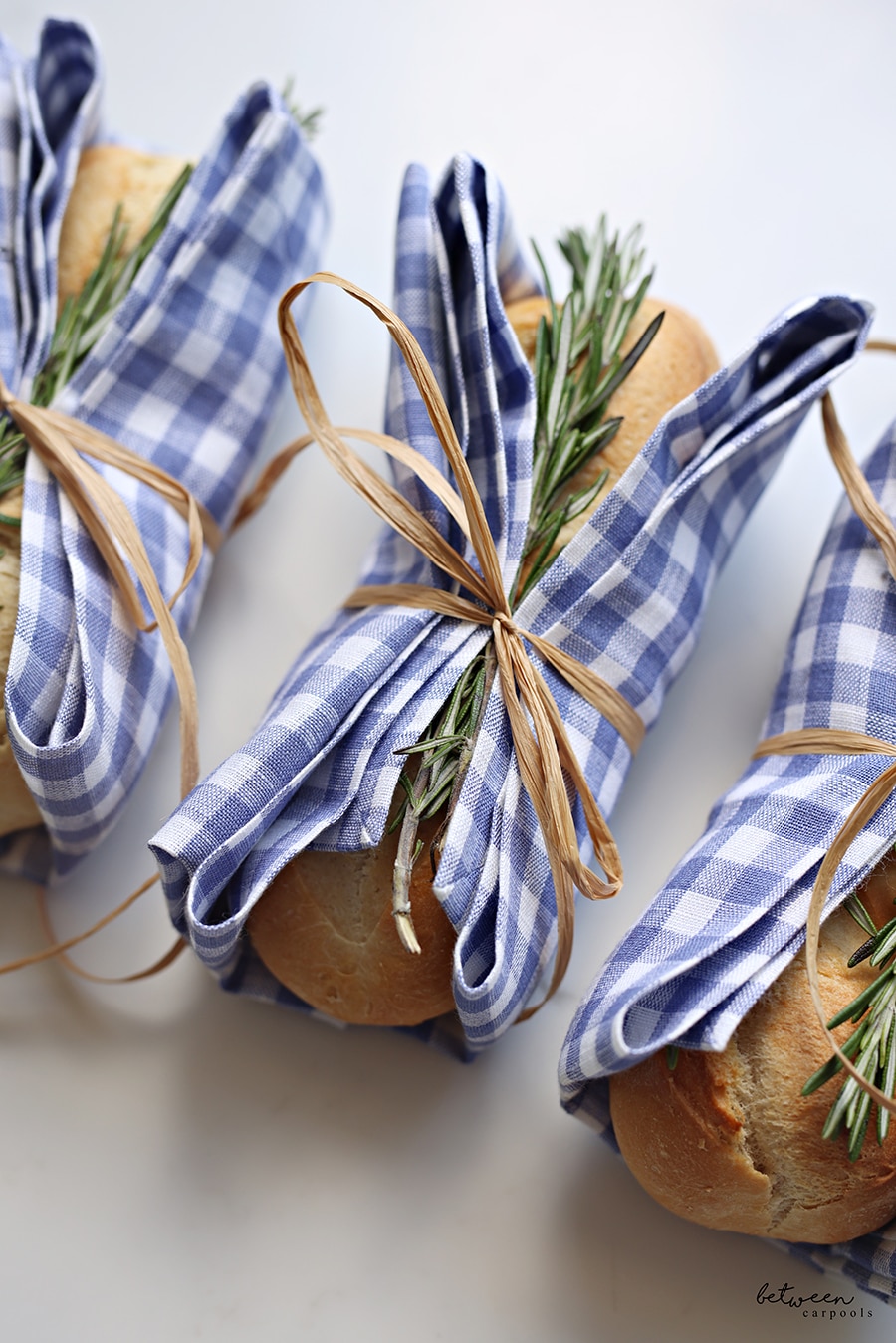 FOR EXCLUSIVE CONTENT AND A PEEK BEHIND THE SCENES, MAKE SURE TO JOIN OUR WHATSAPP STATUS HERE.