Want to create autumn on a plate? It's never been easier with this gnocchi.
My sister was looking for a seasonal way to serve gnocchi and came up with this perfect combination. And the best part is that it takes under 10 minutes to prepare, beginning to end!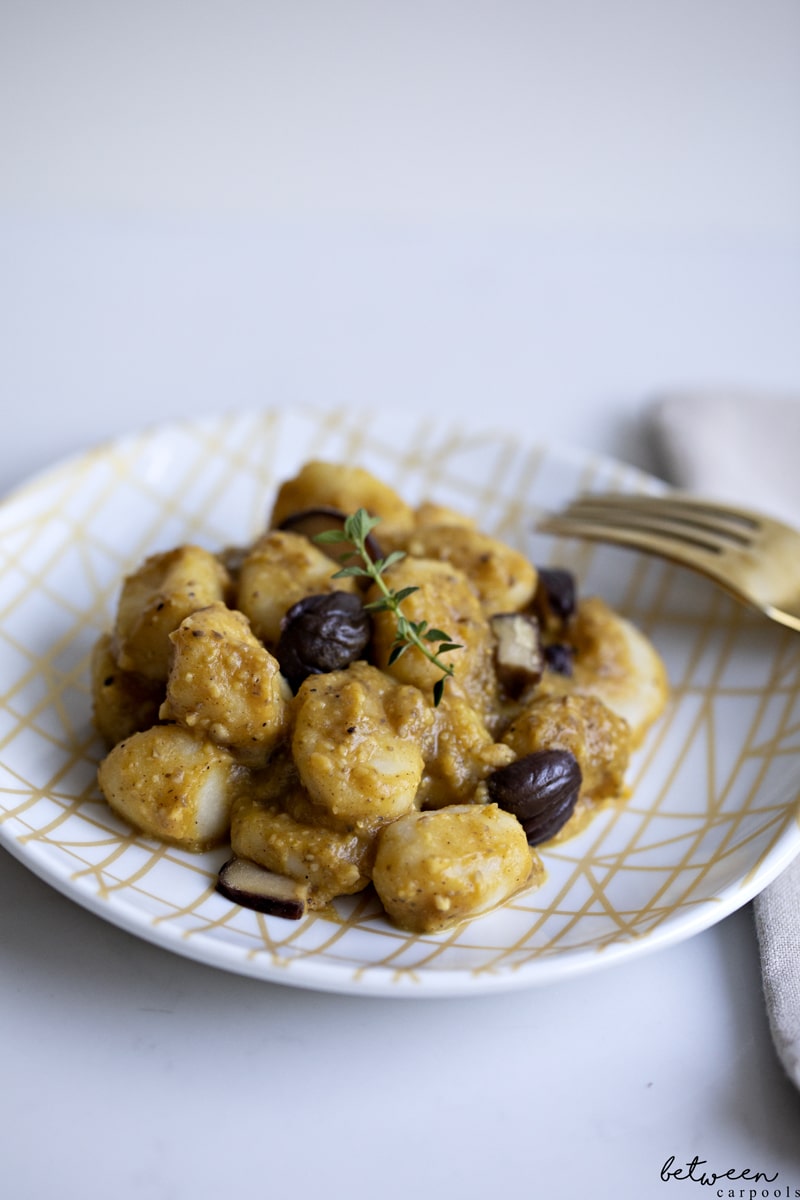 Gnocchi with Butternut Squash Chestnut Sauce
Ingredients
1.5 cups Imagine butternut squash soup
3 3.5 ounce packages of pre-cooked chestnuts
2 Tbl brown sugar (optional)
Dash of cinnamon
Fresh black pepper, to taste
2 16 oz packages of gnocchi
Instructions
Blend soup and 2 packages of chestnuts together. (If using an immersion blender, work in a deep container. This will get messy otherwise.) Transfer to a sauce pan and add seasonings and optional brown sugar. Bring to a simmer and adjust spices to taste.
At this point you can freeze or refrigerate the sauce if you'd like to serve it at a later date.
When ready to serve, prepare gnocchi according to package direction. Combine with sauce. Slice remaining chestnuts and add.
For another great gnocchi recipe, click here