This Chinese classic usually cooks on the stovetop. But we made General Tso's chicken in the oven in a 9×13 pan. Here's how. 
When Rivky Kleiman shared this recipe for General Tso's Chicken from Simply Gourmet with us, our first reaction was… "Wait! This will work in a 9×13! Let's try it!" Here goes…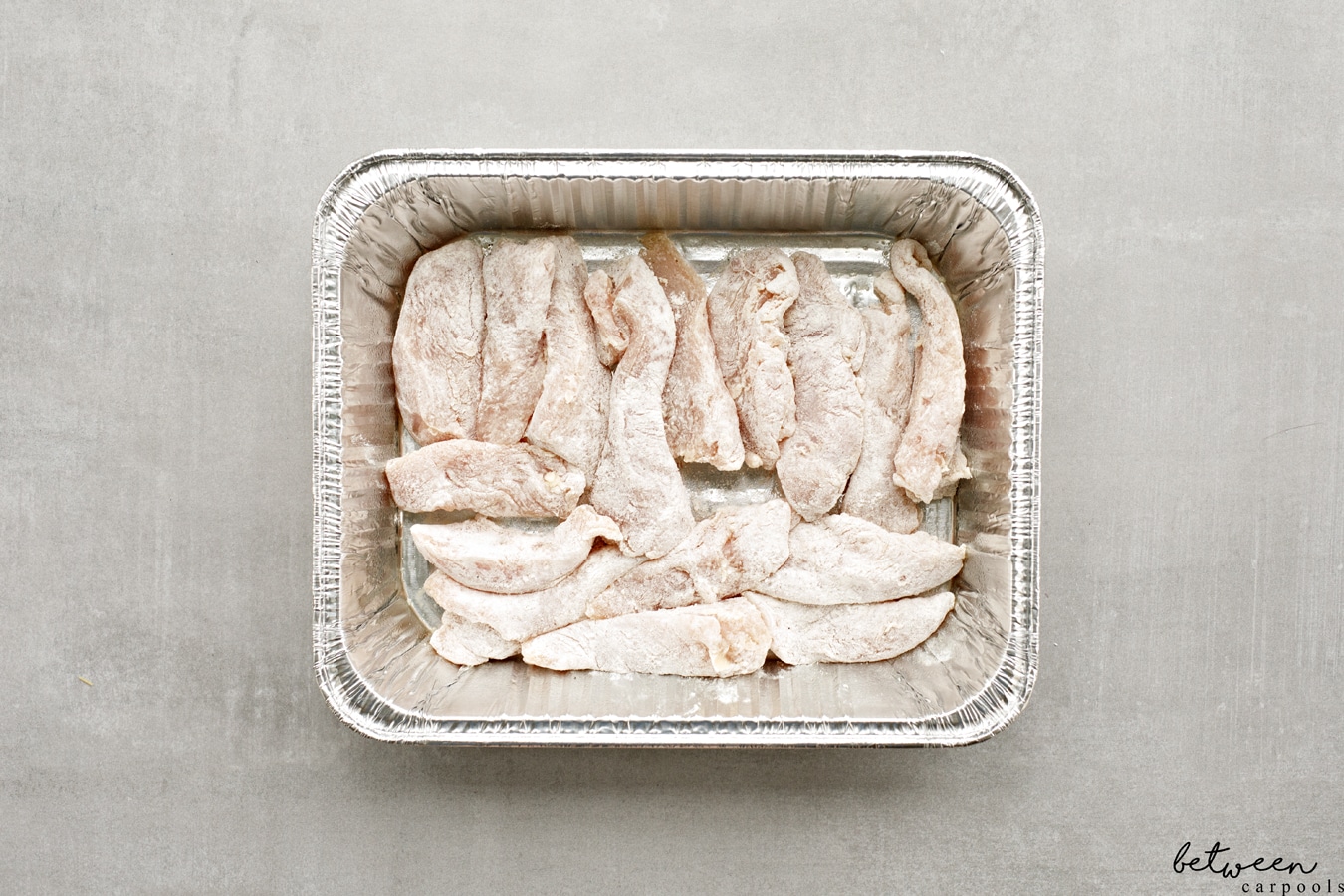 Start by coating your chicken in flour and add that to your greased 9×13 pan.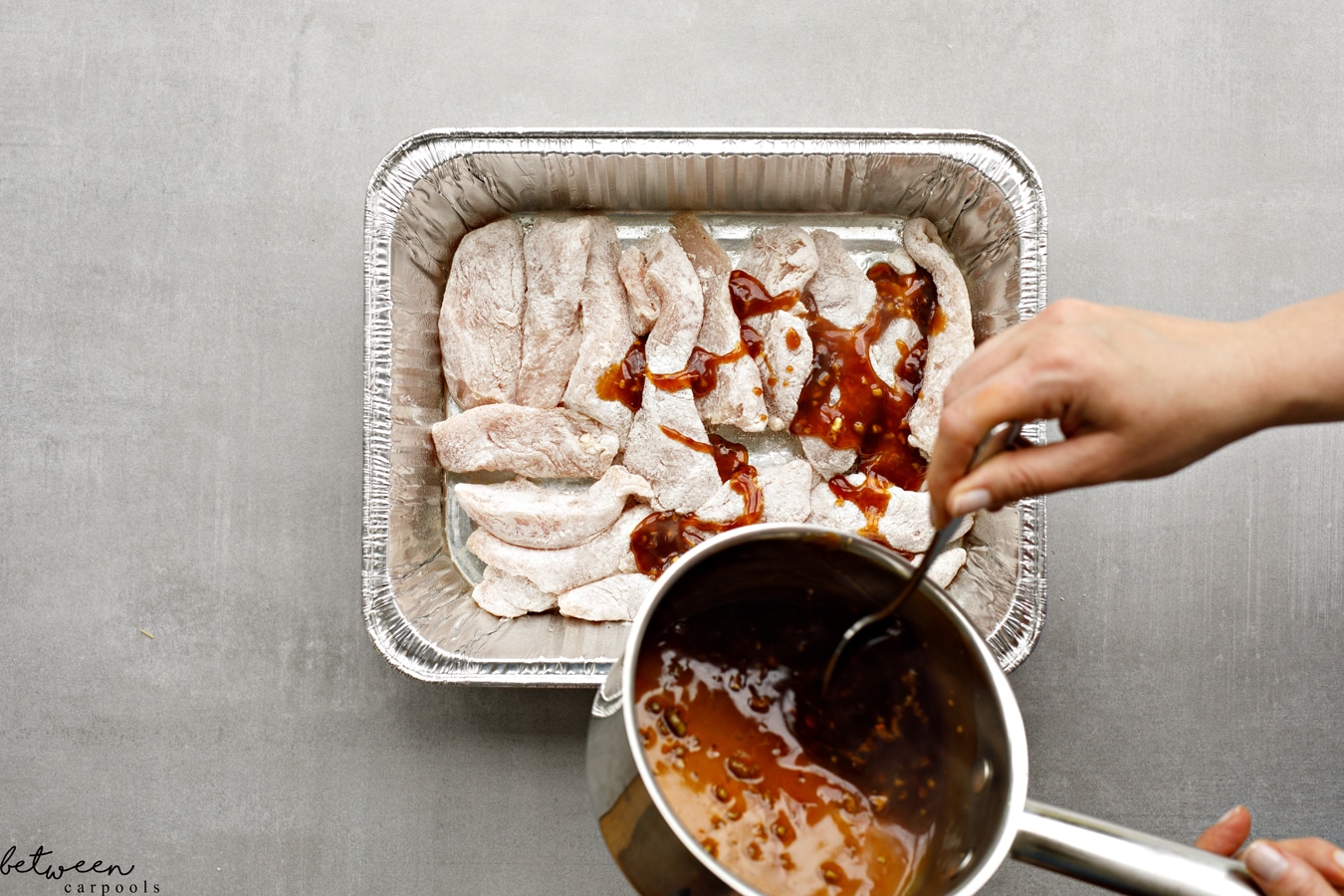 Yes, you will need one little saucepan for this recipe (sorry 'bout that!). Mix all the sauce ingredients and pour half the sauce over the chicken. Note that we omitted the hoisin sauce to see if it'll still come out great for those who don't have access to this ingredient (it's sort of like an Asian-style barbecue sauce). And it did! Cover and bake for 30 minutes.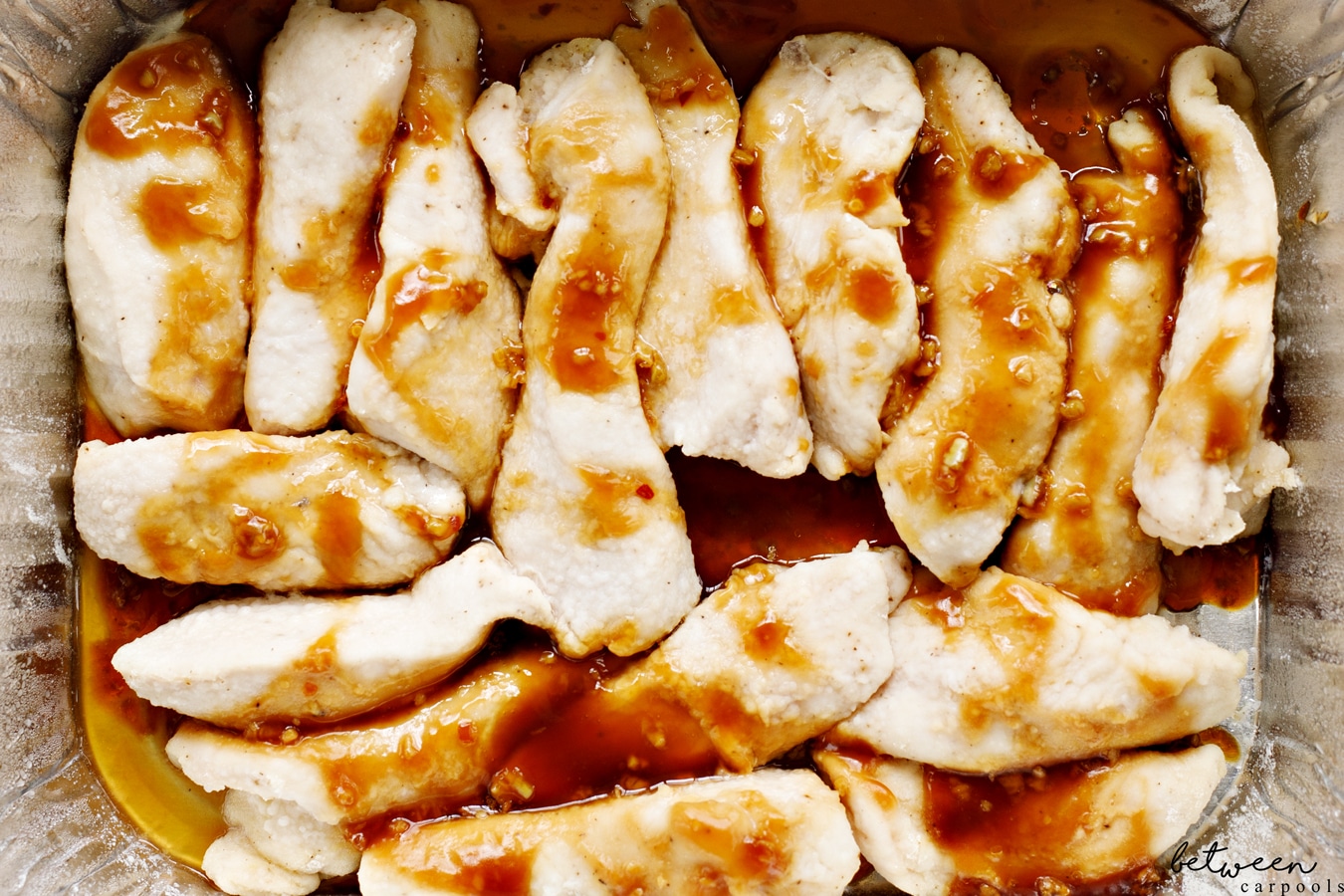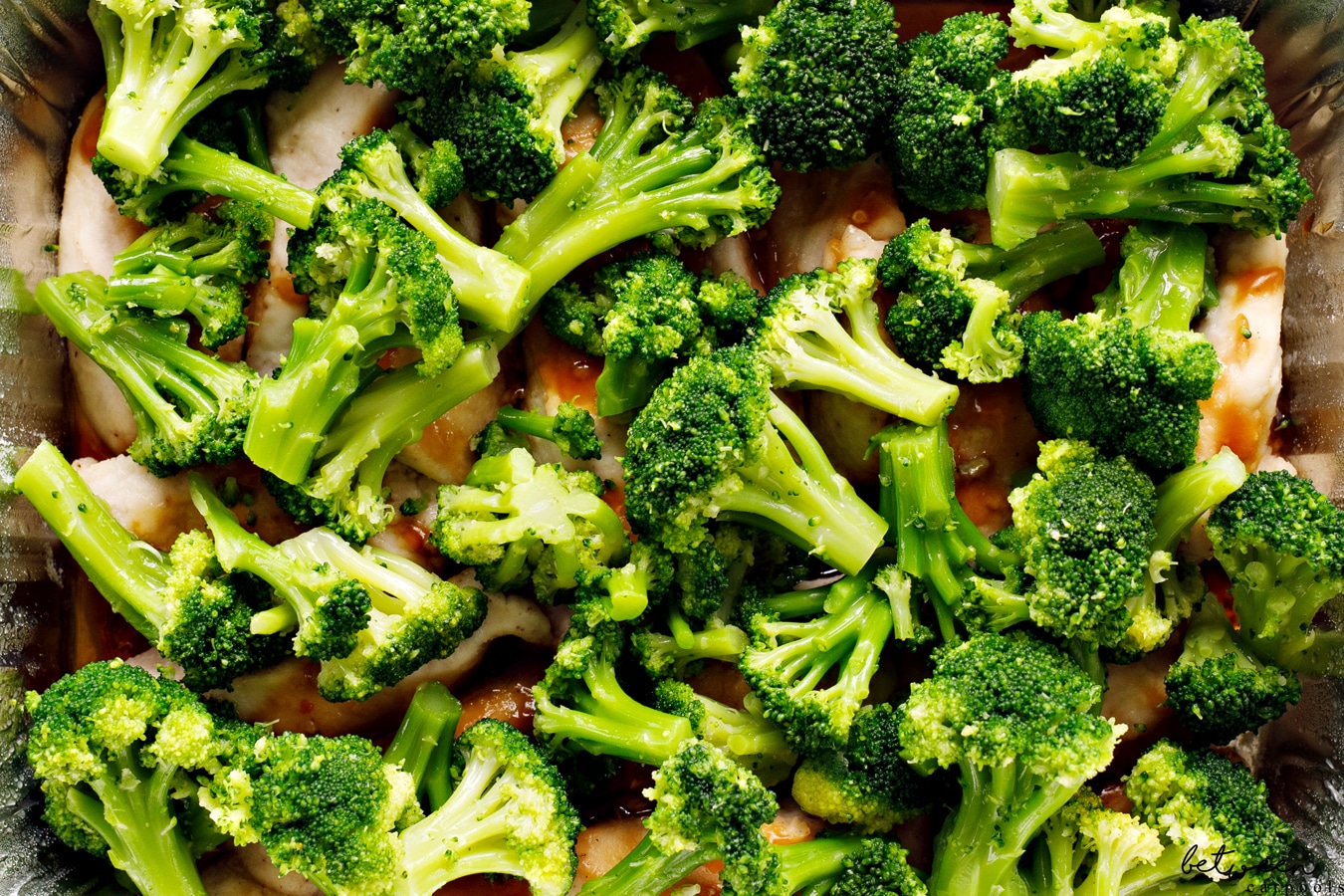 Top with broccoli.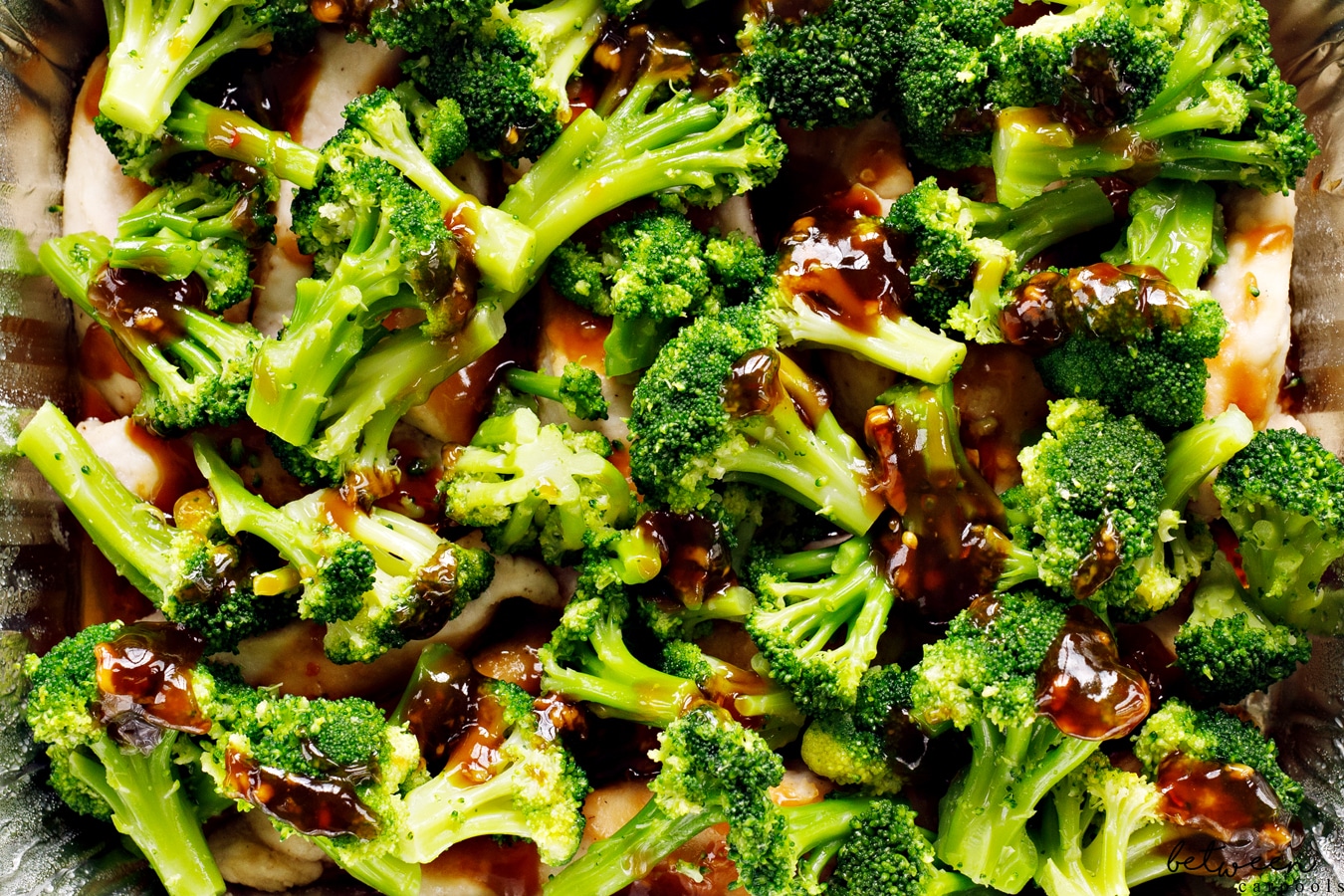 And then the other half of the sauce…bake for another 15-20 minutes.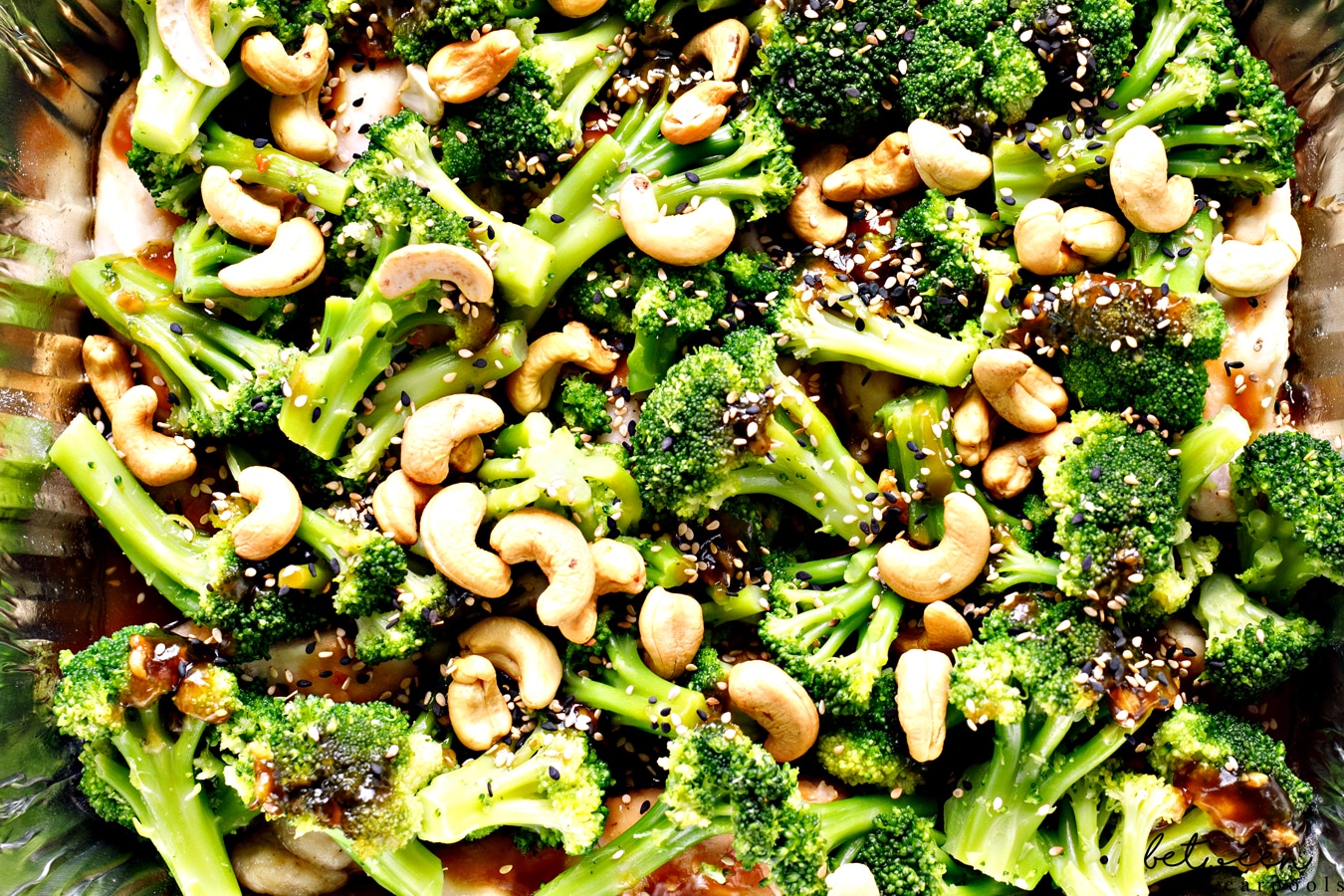 Top with the cashews…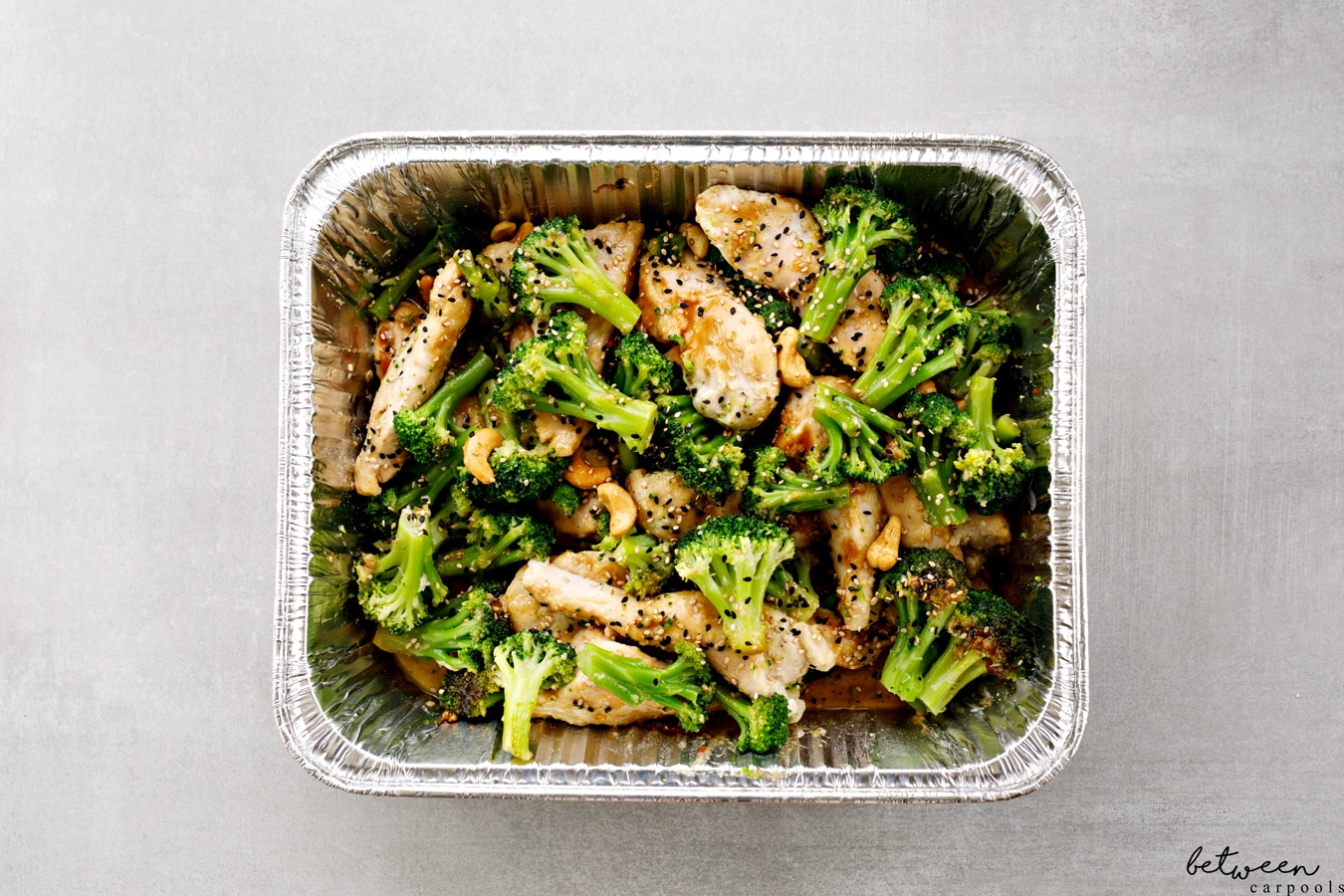 And sesame seeds! And you're done. Another dinner in disposable a 9×13 inch pan!
A true Chinese classic that tastes like the real deal. Your family will keep requesting this no-fuss, simple, easy, and delicious dinner.

General Tso's Chicken and Broccoli Bake
Ingredients
1½ pounds chicken cutlets, cut into strips
¼ cup flour
1 teaspoon kosher salt
⅛ teaspoon black pepper
24 ounces frozen broccoli florets, defrosted
½-1 cup honey-glazed cashews
black and white sesame seeds, for sprinkling, optional
General Tso's Sauce:
⅓ cup sugar
2 Tbsp cornstarch
½ cup water
⅓ cup rice vinegar
⅓ cup low sodium soy sauce
1½ Tbsp hoisin sauce (see note above)
4 garlic cloves, crushed
½ teaspoon ground ginger
¼-½ tsp crushed red pepper flakes
Instructions
Preheat oven to 350°F. Coat a 9x13-inch baking pan with cooking spray.
Place chicken strips, flour, salt, and pepper into a resealable bag. Seal bag; shake until all chicken strips are well coated. Remove strips from flour. Shake off the excess flour; place chicken strips into prepared baking pan.
Prepare the General Tso's sauce: In a small saucepan, whisk together sugar and cornstarch. Whisk in water. Add remaining ingredients; whisk until smooth. Bring to a boil over medium-high heat, stirring constantly. Lower heat to a simmer and allow sauce to thicken, until it lightly coats the back of spoon. Remove from heat. Alternatively, place mixture into a microwave-safe bowl or container. Microwave on high for 1 minute; stir well. Repeat this two more times for a total of 3 minutes in the microwave. Mixture will be smooth and thickened.
Pour half the sauce over the chicken strips. Cover pan with foil; bake for 30 minutes.
Remove pan from oven. Place broccoli florets over the chicken strips. Pour remaining sauce over the broccoli. Cover; bake an additional 15-20 minutes.
Before serving, sprinkle with glazed cashews and sesame seeds, if using.
For another version of General Tso's, make on the stovetop or in a Crock-Pot,
see this post.