It's the perfect activity to keep kids (and teens!) busy creating all day long.
With these five easy-to-come by supplies, you've got yourself a sophisticated art project that tweens, teens and even adults will enjoy creating.
Supplies:
Isopropyl Alcohol
Small shot glasses & dropper
Glass picture frame
Straw and/or blow dryer
Optional: Paint pens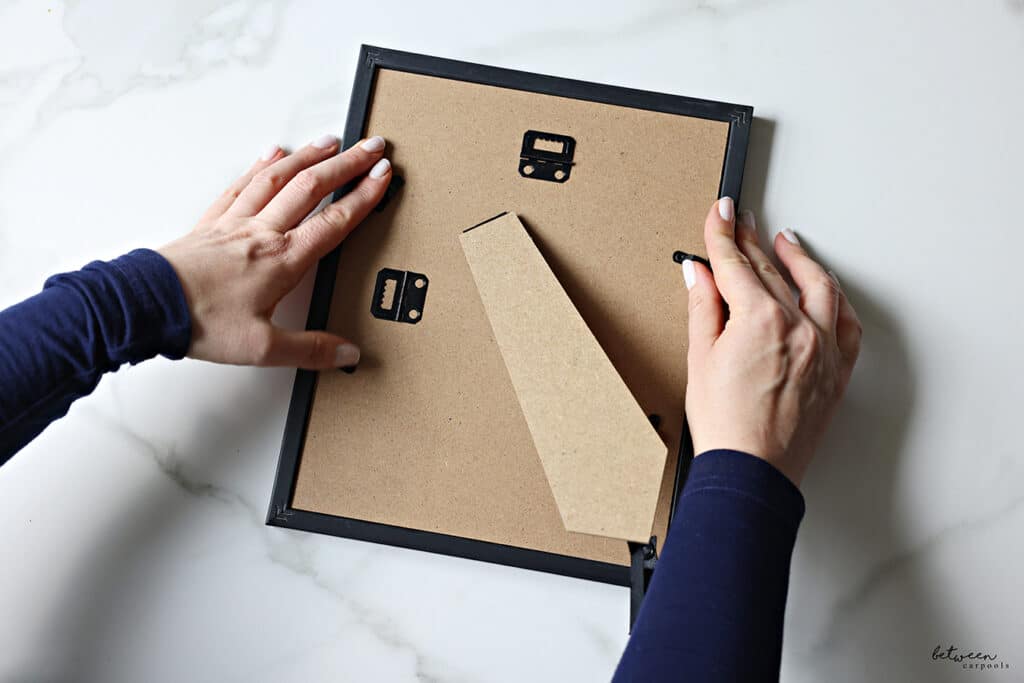 Start with removing the paper insert from your frame and set it aside for later. Take the glass insert out and place it on your work surface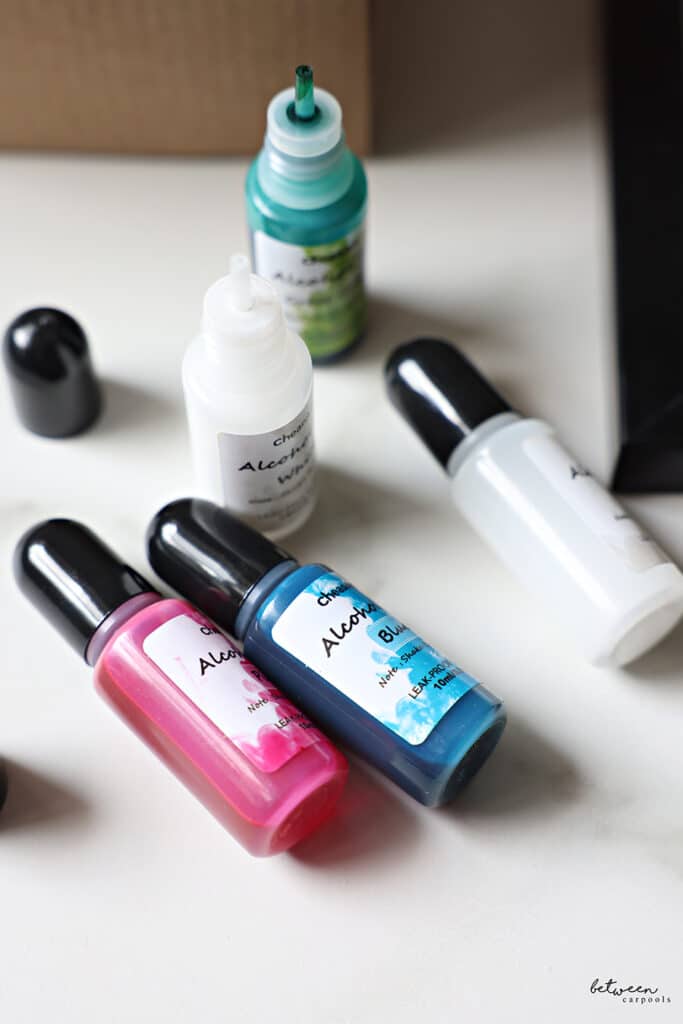 (we suggest doing this on a disposable tablecloth or art table, this ink stains).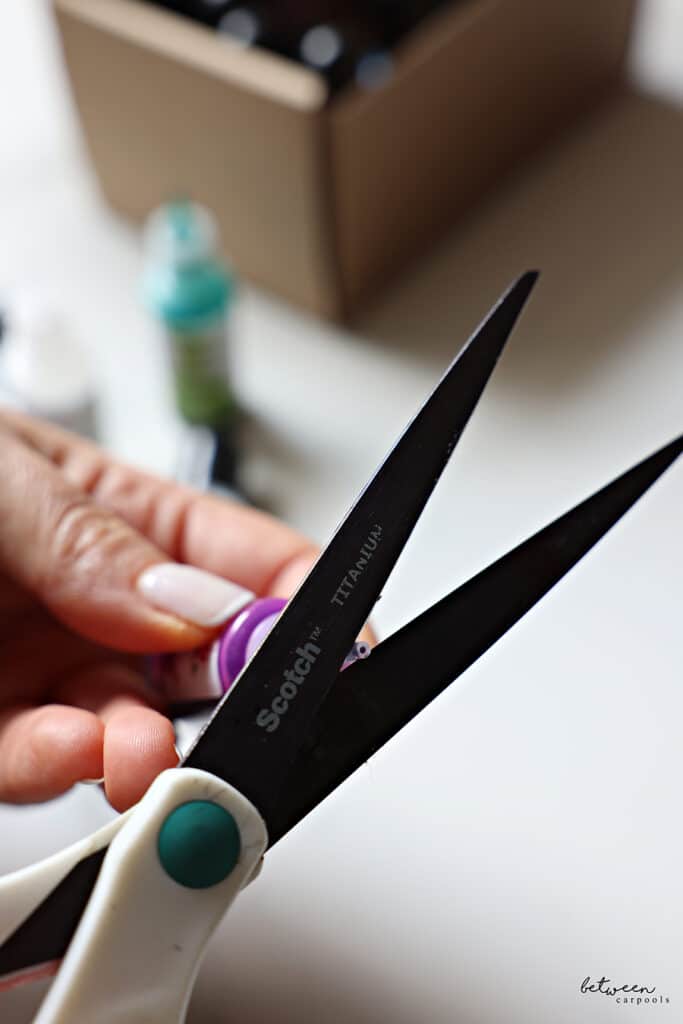 Select the colors you want to work with (we recommend 3-4 base colors and a metallic color) and pour some alcohol into a small shot glass.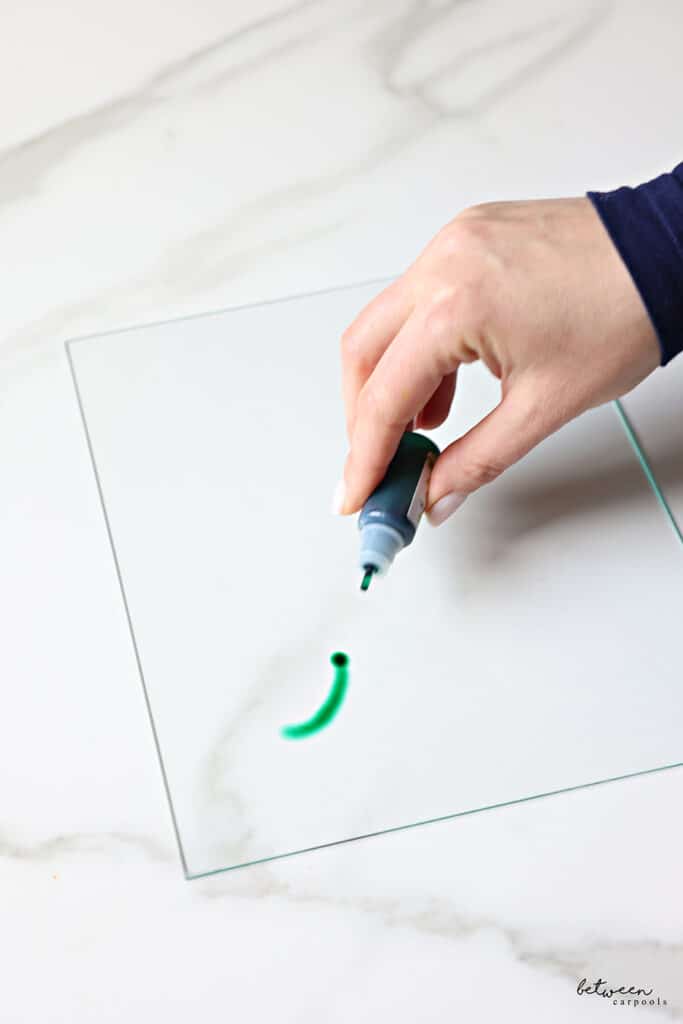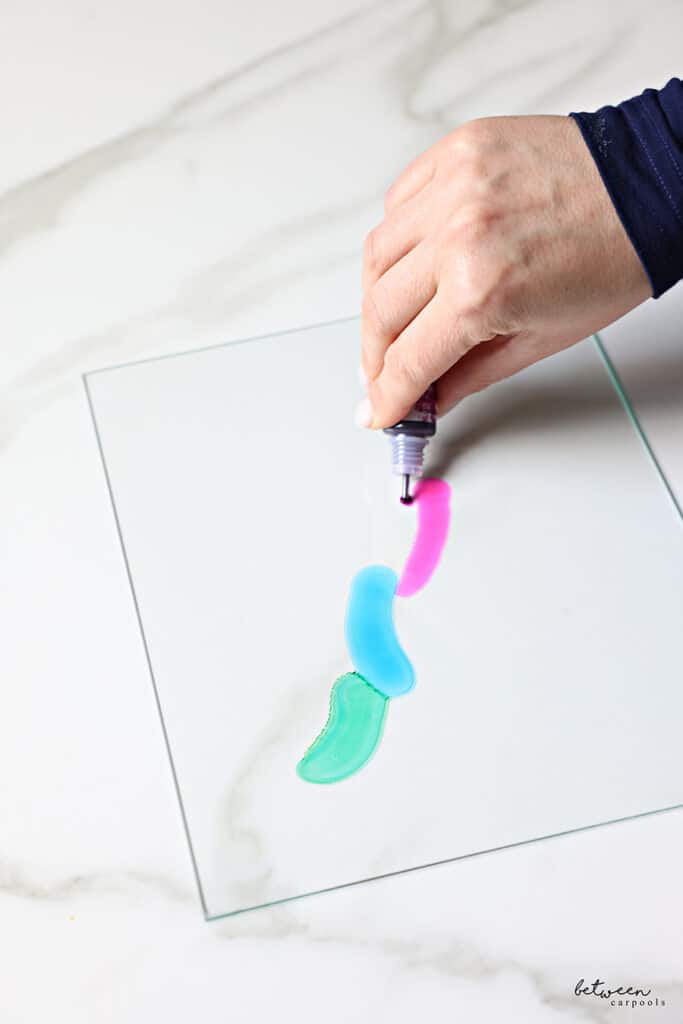 Start by dropping a few drops of ink all around the glass.
Then add some drops of the alcohol on the ink with the dropper.
The alcohol dilutes the color and helps spread the ink, creating different design effects.
Use your straw or blow dryer to start blowing the ink in different directions.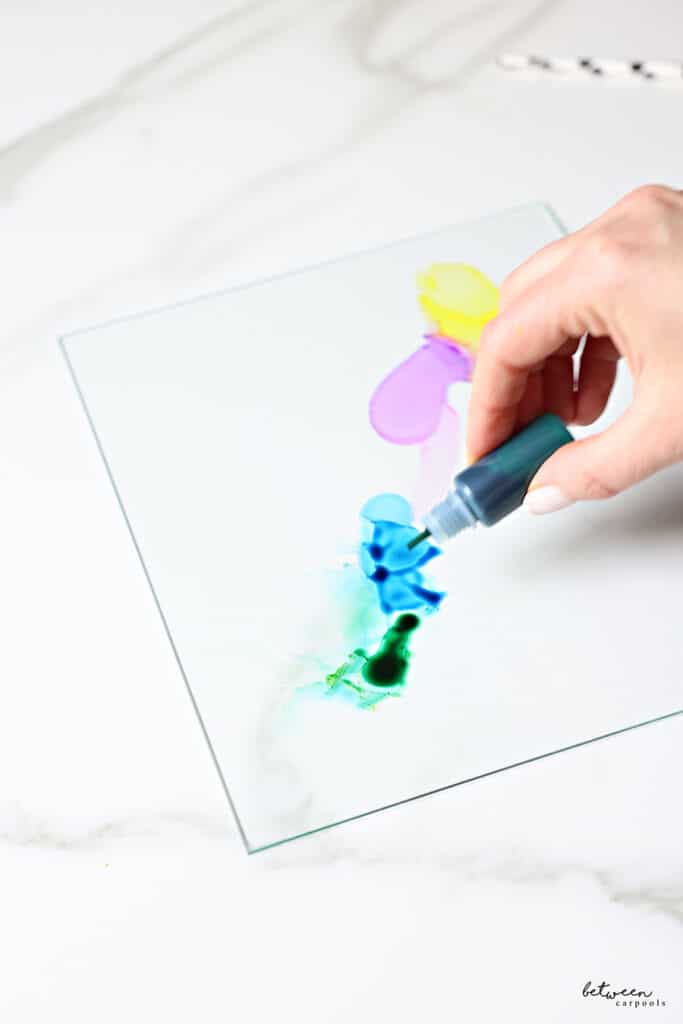 Play around and see how the air + alcohol + ink create beautiful designs.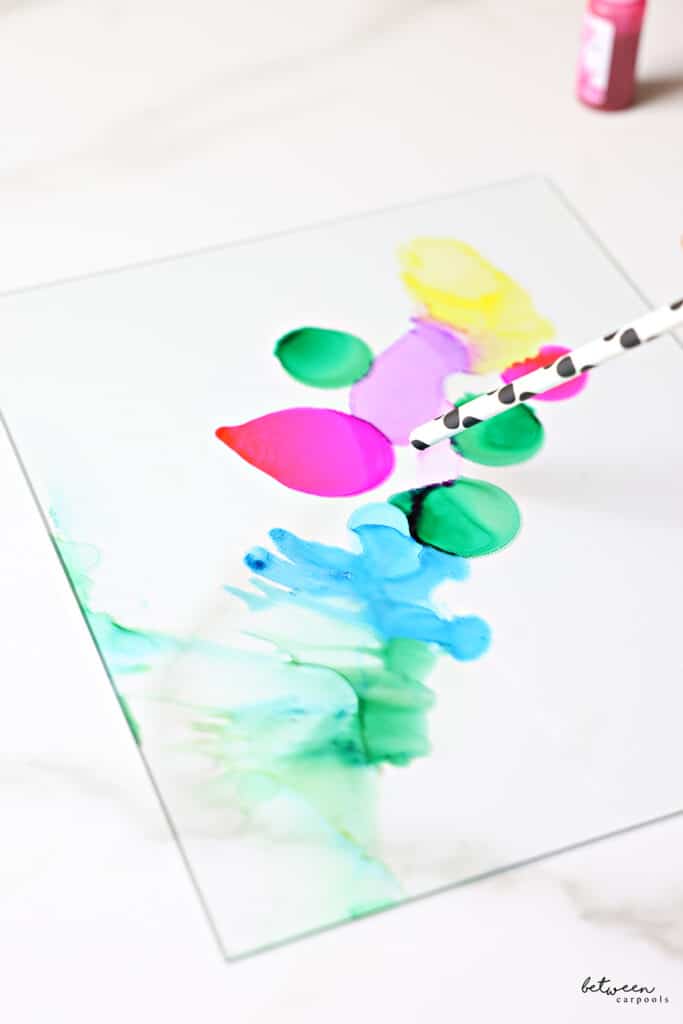 Keep layering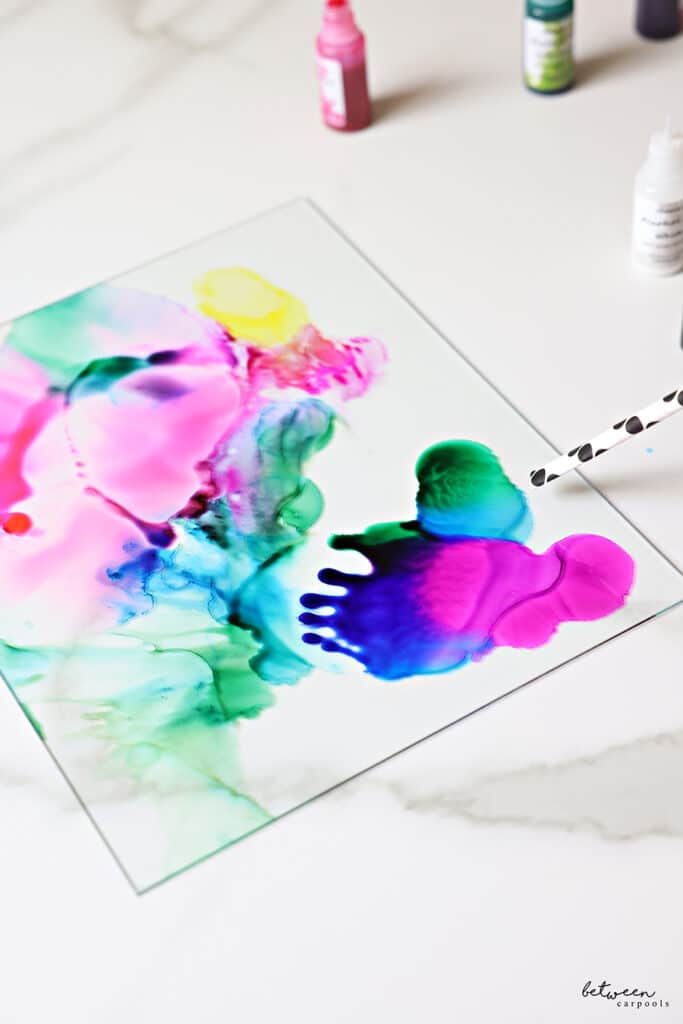 until you're satisfied with your design.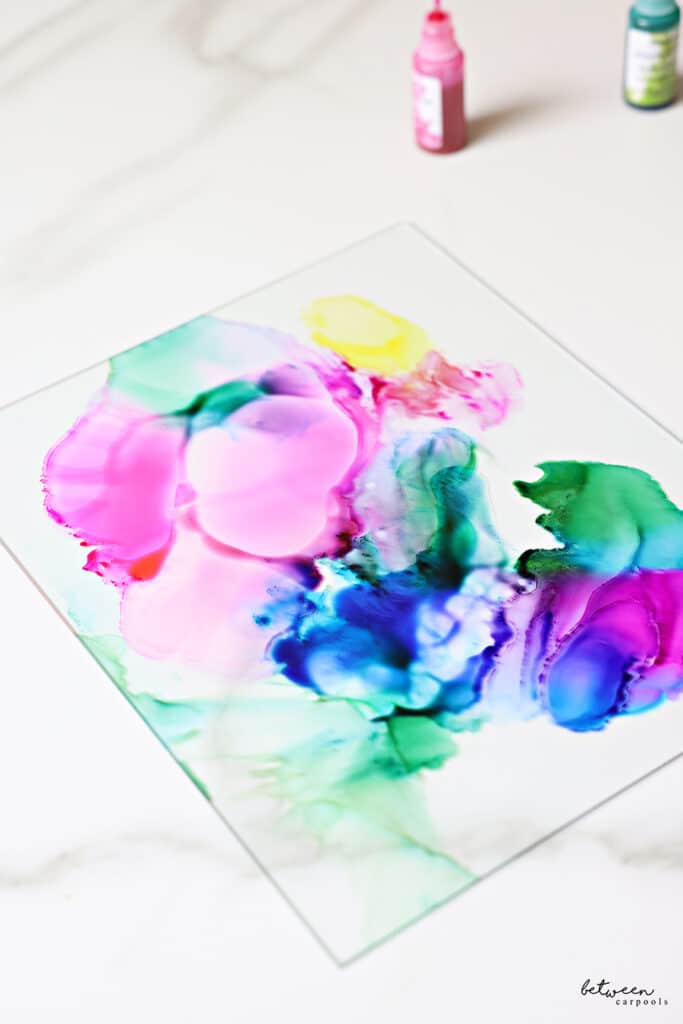 Note that you will be placing this on a white background so depending on how opaque or translucent your final design is, that's how much white will bleed through.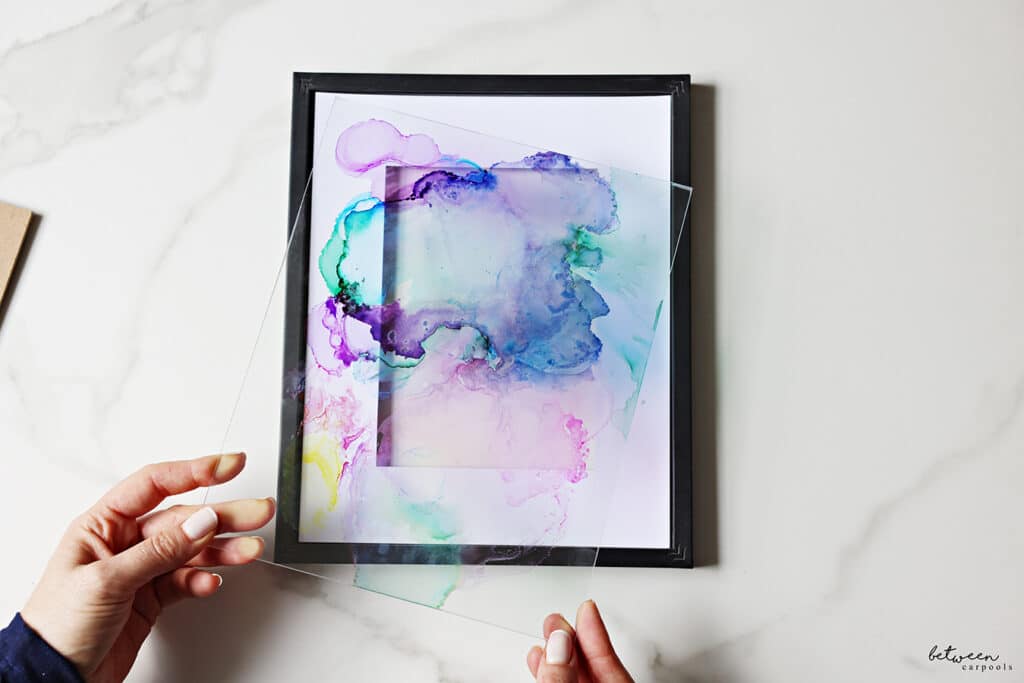 After your art dries (10-15 minutes depending on how much ink you used),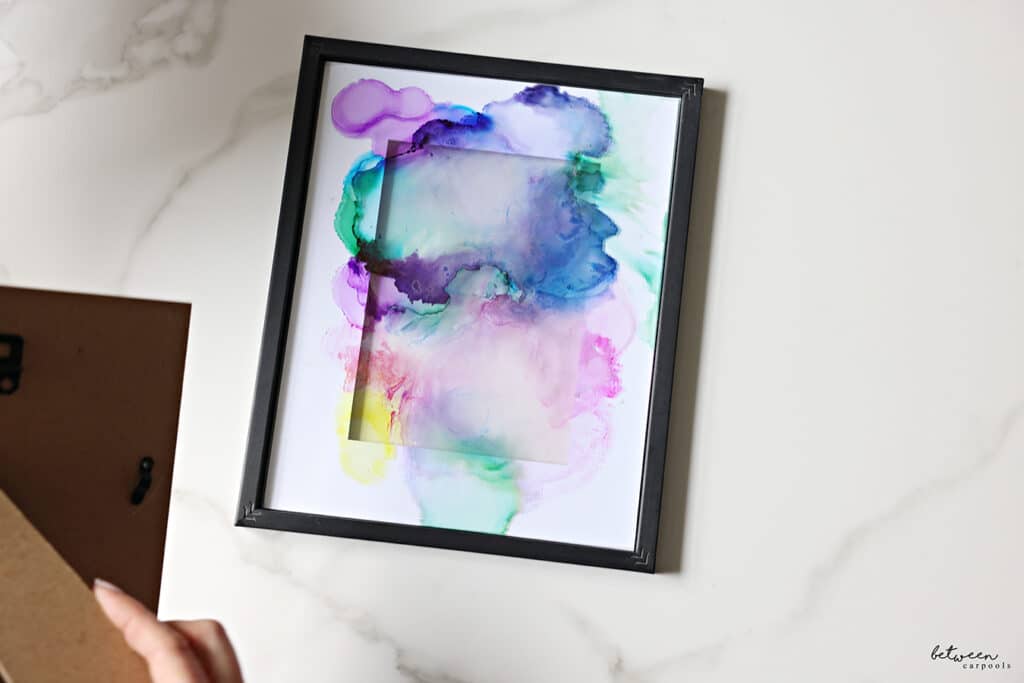 place the glass back in with the non-painted side facing out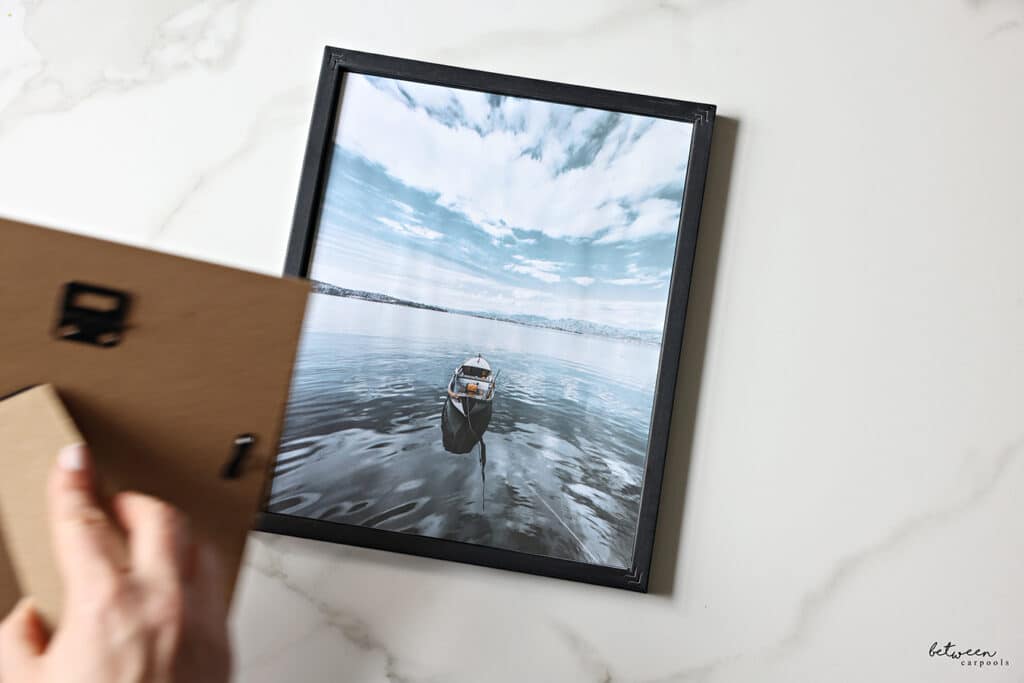 and turn the paper insert around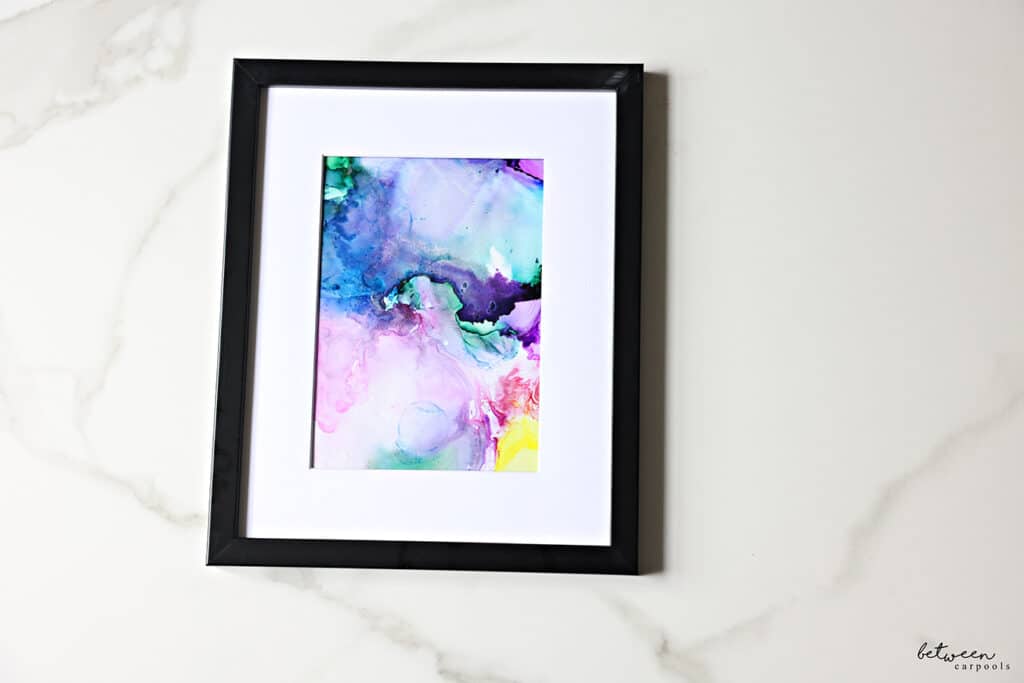 so the plain white backside is facing out.
Bonus: Use a white or metallic paint pen to write any message you like! "Eliana's Room" "Mommy's Office" "Shema" "Gam Zu l'Tova" or any other favorite quote or saying.
FOR EXCLUSIVE CONTENT AND A PEEK BEHIND THE SCENES, MAKE SURE TO JOIN OUR WHATSAPP STATUS HERE. JOIN OUR WHATSAPP GROUP AND WE'LL LET YOU KNOW WHEN A NEW POST IS UP!